Have you ever wondered why are people so fascinated by Greece… and why do they feel they belong to this bewitching land every time they get to know it? Should it be its fabulous history? Or its beautiful beaches, high mountains and beautiful coasts? Could it be the Greek music or the food? Or the 300 days of sunshine every year? Or the famous Parthenon?
You cannot think of Greece without thinking of its gorgeous islands. You will find everything you want here: nightlife, archaeological sites, amazing beaches, fantastic food…
1. Santorini
Candy-coloured houses, crystal waters, black-sand beaches and on top of it… an active volcano. Are you already feeling like in a fairy tale?  We introduce you the one and only Santorini, one of the most exquisite and fabulous destinations on the planet.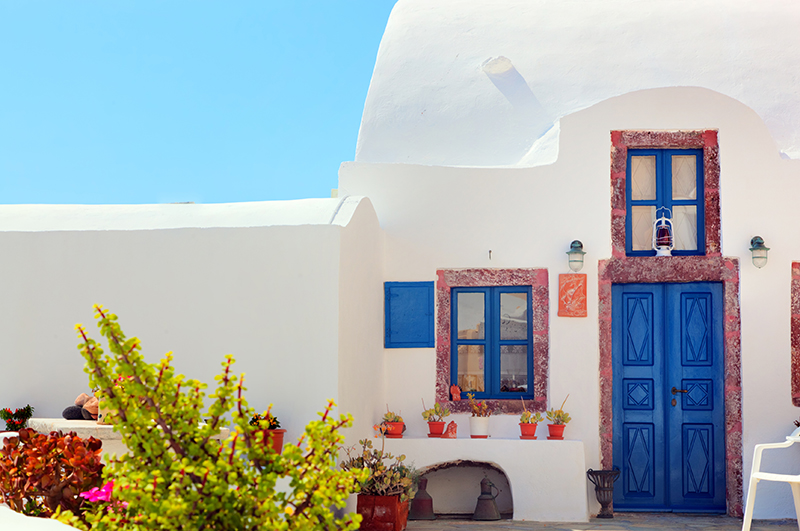 This is a precious complex of lovely islands (Thíra, Thirassiá, Asproníssi, Palea and Nea Kaméni) located in the southernmost part of Cyclades and the youngest volcanic land in the Eastern Mediterranean. Santorini is one of the most romantic locations in the world being famous for its painted-like sunsets and for its unique scenery given probably  by the only active volcano whose crater is in the middle of the sea.
Even if you have never visited this amazing location you will definitely recognize the traditional glowing white buildings topped with sky coloured roofs. For a complete stunning setting you can visit the ancient cities and relax on the spectacular beaches with white, red or black sand.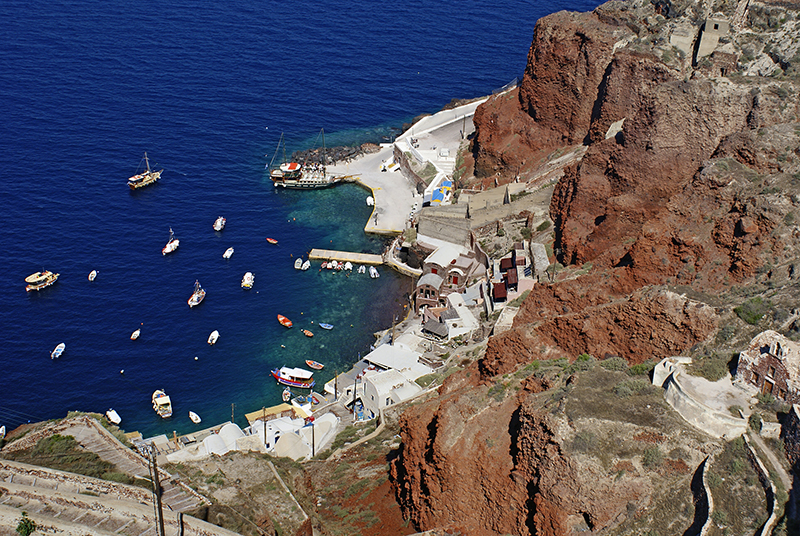 Do you want a fantastic culinary experience? Santorini has it all: the tastiest cherry tomatoes, unique white egg plants, fava, caper and "hloró tyrí", a special kind of fresh goat cheese and exceptional wines produced from grapes grown in the volcanic soil of the island.
If you come by boat and need a place to moor we recommend Marina Vlikhada.
2. Crete
Crete is a spectacular island and, once you get to know it, it will capture your heart. The largest island in Greece and the fifth largest in the Mediterranean, Crete is one of Europe's most popular holiday destinations. On its long coastline there are many lovely coves, bays and peninsulas and charming sandy beaches that border the Mediterranean Sea.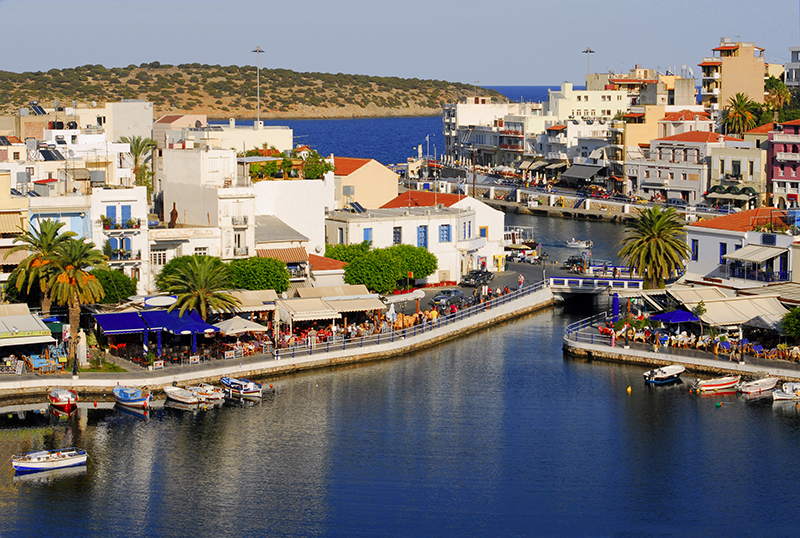 Even better than its bewitching scenery is the generous spirit of the Cretans that is best expressed in their traditions that represent a dynamic part of the island's soul. Crete is a blessing for anyone who wants to explore a charming land full of merry people living in a magic atmosphere. You can relax in the traditional kafeneia (coffee houses) where the local musicians will complete the scenery or enjoy fantastic celebrations during the island's numerous festivals.
The archaeological sites of Phaistos and Gortys are important historical landmarks together with the famous Palace of Knossos, impressive fortresses, magnificent churches and monasteries of Byzantine influence.
Crete is a real paradise for food lovers and the Cretan diet is one of the healthiest in the world. You can enjoy fresh sea food, special herbs and greens gathered from the hills, crunchy, creamy, and juicy salads sprinkled with the best olive oil, cheeses made by unique traditional recipes and precious assortments of honey flavoured by mountain herbs.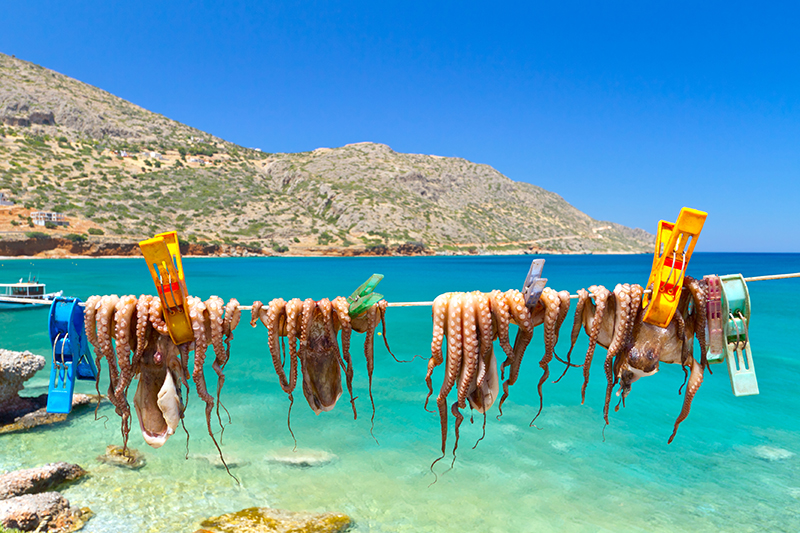 This magic island will welcome you with its smiling Cretan sun and will capture your heart every time.
Need a berth to moor your boat? Port of Cahnia is always a great choice.
3. Mykonos
Welcome to paradise!
If there is one word that best describes this magnificent island that would be glamour. A part of the Cyclades, in the Aegean Sea, Mykonos is the Greek version of Ibiza, Monaco or Saint Tropez. This is a pure paradise for party lovers and adventure seekers and one of the top holiday destinations chosen by almost every celebrity, sport figure, famous politician, king or queen.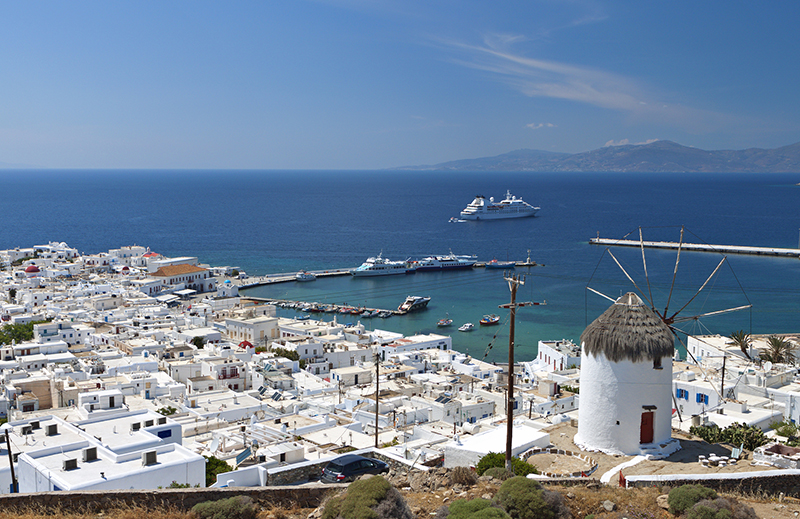 There is a non-stop party atmosphere everywhere you go, a unique blend of cosmopolite restaurants, sophisticated hotels, amazing bars and the widest variety of tourists that fill the venue to the brim. The exclusivist beaches full of happy people are bordered with famous dance clubs where world-renowned DJs host exquisite parties and perform memorable shows.
The celebration of life can be felt in the air and you can't help enjoying every moment of your amazing adventure in the land of bliss. Most people who visit Mykonos say it was the holiday of their lives and every time they leave they can't wait to come back.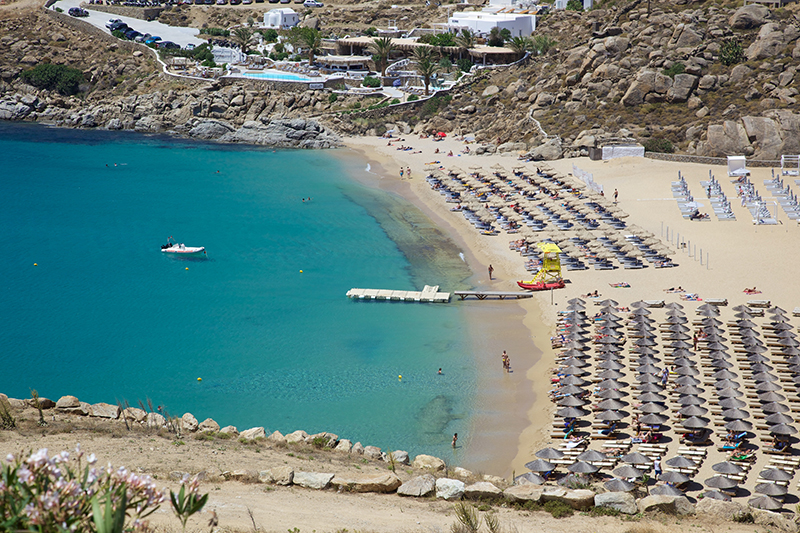 Here, we recommend you visit Marina Mikonos for great mooring facilities.
The Greek islands offer a unique blend of familiar and exquisite feeling, a magnetism that attracts and makes you feel at home. Even if it's your first visit here, you will feel like you somehow belong to this land. Greece is like a rebirth; it reminds people that they are alive and they should celebrate life. There is an amazing energy that can change your life perspective and make you wish to return. So, 'Welcome home', you will really feel like it…