Cancellations and delays are part of a daily scenario in the air travel industry even for the largest companies in the world regardless of what many might think.
Measured by fleet size, scheduled passengers carried, and revenue passenger mile, American Airlines is one of the top three world's largest airline and yet with all of its efforts to make the passengers travel with ease and their journey more enjoyable, they still cannot avoid flights disruptions.
Although the company's goal is to depart on time it might happen that different events impact the flights schedule and so American Airlines states that in the unpleasant situation your flight is cancelled or a delay causing you to miss your connection, you are entitled to claim flight compensation and the air carrier will rebook you on the next flight with available seats.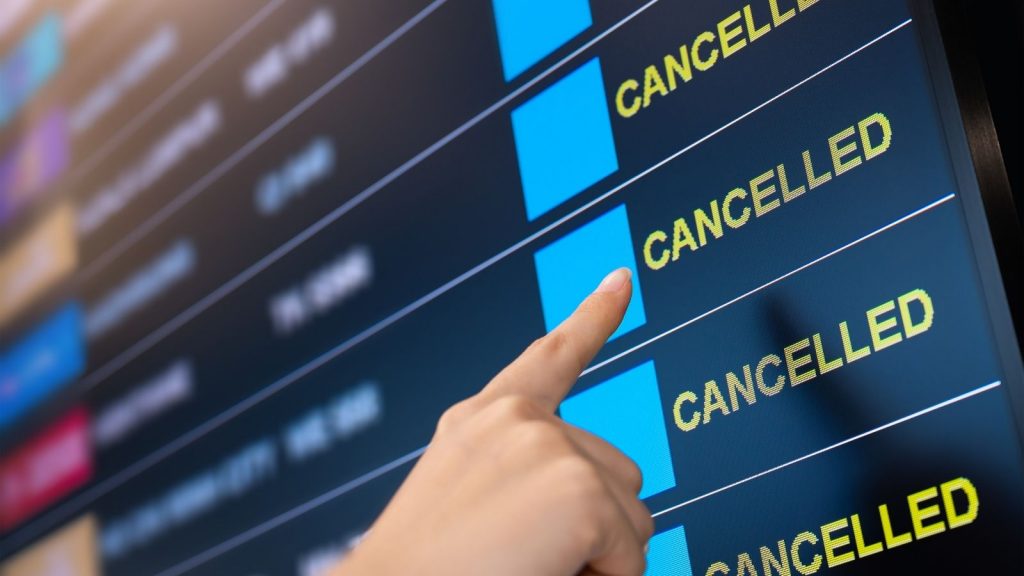 Can I claim the American Airlines compensation if my flight was cancelled in the US?
American Airlines is one of the main 3 airlines that come out of the United States. As an American travel company, when we refer to American Airlines cancelled and delayed flight compensation we need to consider 2 types of flights:
US flights: you won't be compensated for a delayed domestic flight because the airlines do not guarantee their schedules, according to the US Department of Transportation (DOT), reason why in the US, "airlines are not required to compensate passengers when flights are delayed or cancelled". 
EU flights: under EU law, according to EC261 you CAN claim American Airlines compensation for a flight delay so you are eligible for flight compensation if your flight departure is from EU and the arrival is in US.
What are my rights if American Airlines cancelled my flight?
You could be entitled to claim up to €600 ($660) compensation per passenger for flights from the last 3 years in addition to a full refund of your flight ticket
You can claim for compensation no matter the ticket price only in EU, under EC261 (according to US law, however, the amount of your compensation is determined by the ticket price)
You are entitled to claim compensation for flights dating as far back as 6 years
When the flight was cancelled, delayed at least 3 hours or overbooked
If you missed your connection, you could be entitled to compensation (your entire journey must be booked under the same reservation for you to be eligible: if you booked two separate tickets and missed your connection, you won't be compensated)
How much compensation am I entitled to claim American Airlines for my flight disruptions?
For any flights in Europe, American Airlines must comply with European regulations that state the compensation amount for a cancelled flight is based on:
the length of the journey
the length of the delay at your final destination
According to EU law when your compensation is calculated in rapport with the length of your flight you can get:
€250 up to 1,500 km
€400 from 1,500 km up to 3,500 km 
€600 from 3,500 km
If you arrive at your final destination at least 3 hours after you intended, then you qualify for American Airlines 3 hour delayed compensation.
Take note that if the flight is delayed by more than 3 hours but less than 4 hours, and more than 3,500 km, according to American Airlines late flight policy, your compensation will be reduced by 50% so you will be entitled to "only" €300. 
So, if you're eligible for compensation from American Airlines, the amount of the flight delay compensation varies according to:
€300 if the length of the delay at your final destination is between 3 and 4 hours;
€600 if your flight arrives at least 4 hours late;
When I am not eligible to claim American Airlines flight compensation?
If you did the cancellation yourself
In case of overbooking when you accepted to surrender your seat when a gate agent asked for volunteers
You accepted another form of compensation (miles, travel voucher, seat upgrade, etc.)
You were denied boarding because you presented yourself too late for check-in or didn't have the necessary travel documents
American Airlines warned you about the cancellation more than 14 days in advance
When the flight cancellation was due to events that were not from the airline's fault
("extraordinary circumstances")
Your flight was delayed by less than 3 hours
Your flight departed from the US and arrived in the EU
It was a domestic US flight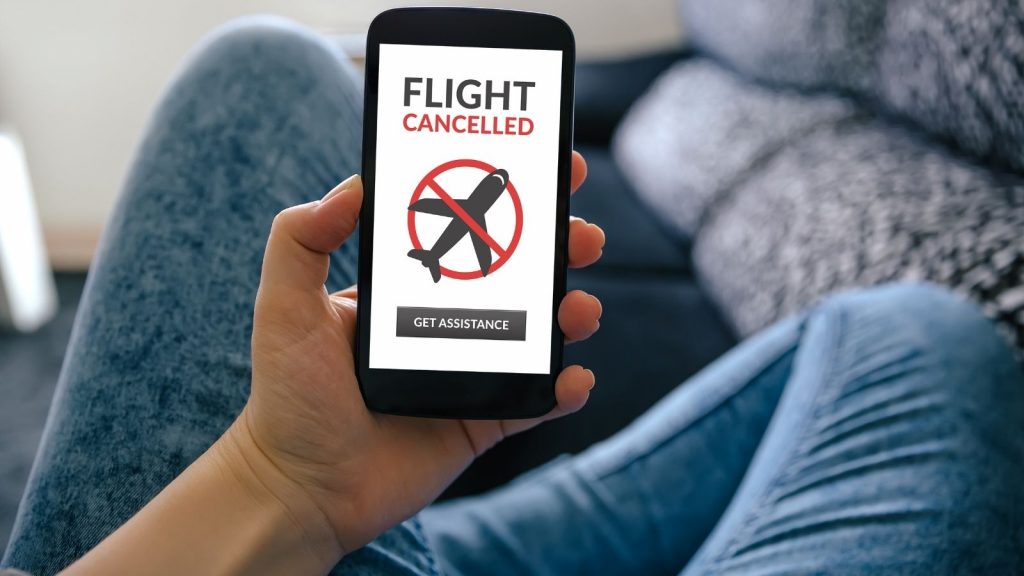 How can I claim my travel compensation from American Airlines?
You can claim compensation for American Airlines flight cancellation on your behalf making this process easy, simple, quick and 100% risk free (no fees).
Discover the Flight Delay Compensation Calculator that allows you with a free instant check to find out if you are eligible and makes the claim process fast.