Every boater wants to have access to the best sailing apps for extra safety and efficiency.
Because we live in a world of digitalization, where technology is advancing faster than we think, here are the most important sailing apps that any boat owner, skipper and sailing enthusiasts can use.
What are the best sailing apps
Navionics is an application that helps you build detailed 2D maps and 3D graphic overlays for seas and lakes, which you can use for navigation, cruising and fishing. It also features a function that keeps you updated with the latest weather forecast and tide information.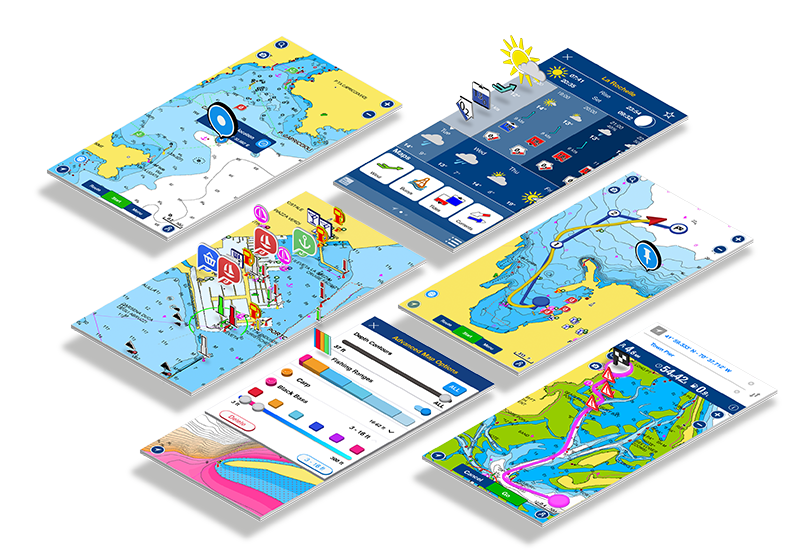 Windy is an easy-to-use, user-friendly and reliable animated world weather map that can be used by sailors, surfers and kite surfers. It features a detailed weather information section, a hurricane tracker and other useful tools, being one of the best sailing apps.
Planning a boating trip? Before you head out on the lake or ocean, make sure you've got the best weather apps for boating on your phone.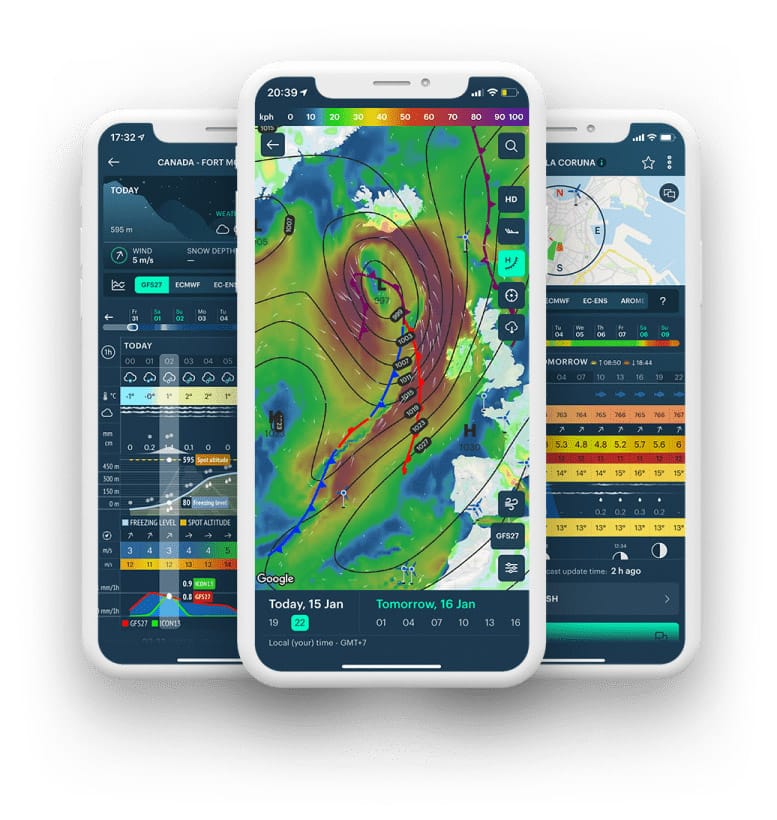 By choosing the paid version of the Boat Beacon app, you benefit from real-time AIS and the ability to enter and communicate your vessel's details such as your ETA, her name, the boat's measurements, your destination, the boat type.
Among the features of this app we mention Man Overboard tracking , Anchor Watch and Theft Alarms and MMSI numbers (in order to contact nearby boats via VHF).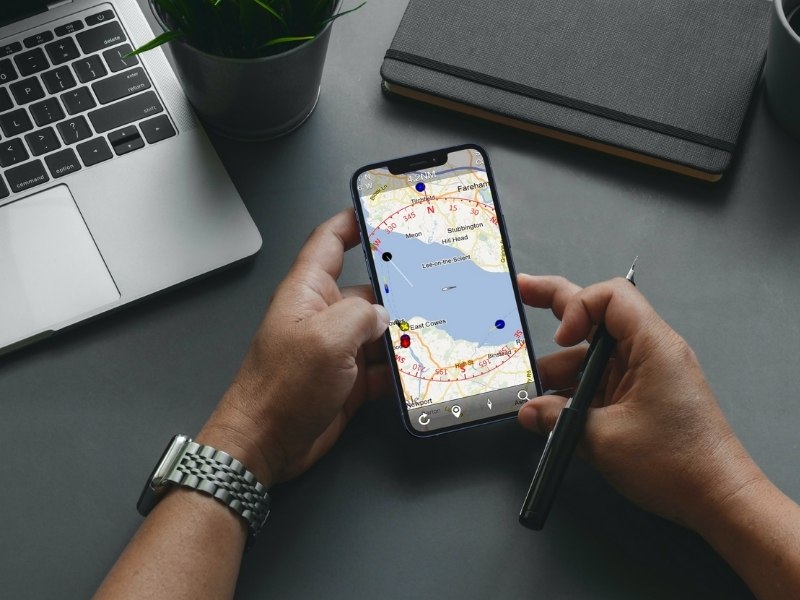 Active Captain by Garmin is a free all-in-one app which creates a smart connection between your mobile device and chartplotter, charts & maps.
Using this sailing app, you can access & update your charts from anywhere, wirelessly receive and install software updates, plan your trips and mark waypoints to see them on your chartplotter.
Get peace of mind in the form of text alerts using the combination of the OnDeck system and the ActiveCaptain app.
Active Captain is one of the best sailing apps because it provides an integration with boats that have Garmin systems installed.
Tides Planner is one of the best tide apps (especially for iPad and iPhone) with the ability to provide tidal data, tables and curves, rise/set and moon/sun phases in over 8000 ports in the world.
It also offers the option to download a zoomable world map showing the current arrows for the flow direction, which are dimensioned and colored according to the flow rate in nodes.
The application can be downloaded for free but requires a paid extension in order to make it fully functional.
The tide curve and data can be displayed in a separate or split window, and the data can be copied to Notepad for planning or sharing. To use it, you do not need internet access, offering an offline-access functionality.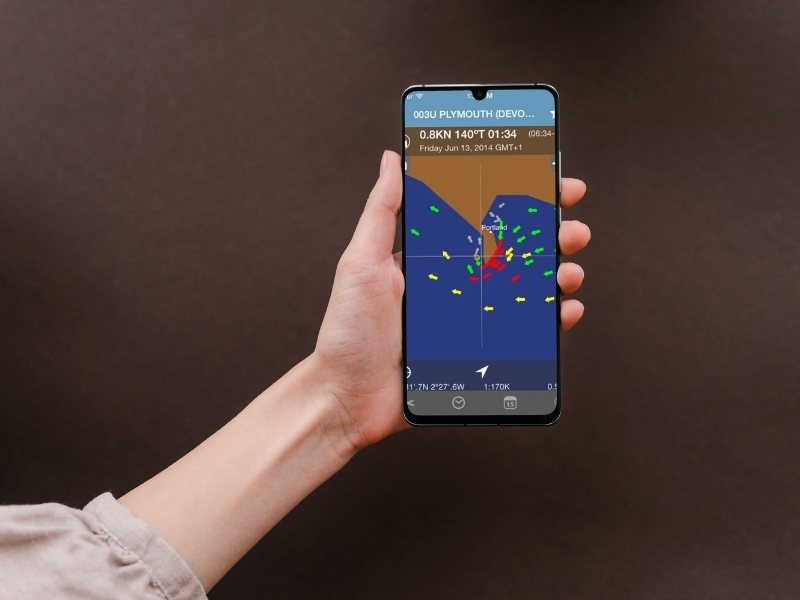 6. Ray (Ray Remote, Ray Control and Ray View)
This app-package turns your phone or tablet into a virtual remote keyboard where you can control electronic mapping, sonar, radar, and even thermal night vision, right from your phone.
RayView streams your MFD screen directly to your smartphone/tablet white RayRemote app turns your smartphone into a remote for your MFD. The RayControl app provides 2-way control between your MFD and tablet.
MarinaReservation.com is one of the best online berth reservation platforms. You can reserve berths, buoys and dry docks in the most prestigious marinas in Europe and the Caribbean. It's fast, easy to use and the staff is well prepared to assist you with all your inquiries in a timely manner.
iAIS is a simple, free AIS application for the iPhone iPad. It is a target tracker that is designed to be used with the Digital Yachts iAIS WiFi receiver or any of our other wireless NMEA products if they are connected to an AIS system.
iAIS is a fun and interesting application for anyone on board a boat equipped with one of our wireless AIS systems to see, track and identify other vessels.
Best sailing apps for US waters
If you sail in US waters, here are 3 of the best sailing apps to help.
Tidal changes are one of the main dangers of sailing because every year, many boats fail in shallow water. Due to lack of experience or lack of information about the tide, many sailors are stuck at least once in their careers.
Thus, AyeTides is one of the best sailing apps that comes to your aid, providing you with accurate real-time data about the tide, in over 12,000 locations.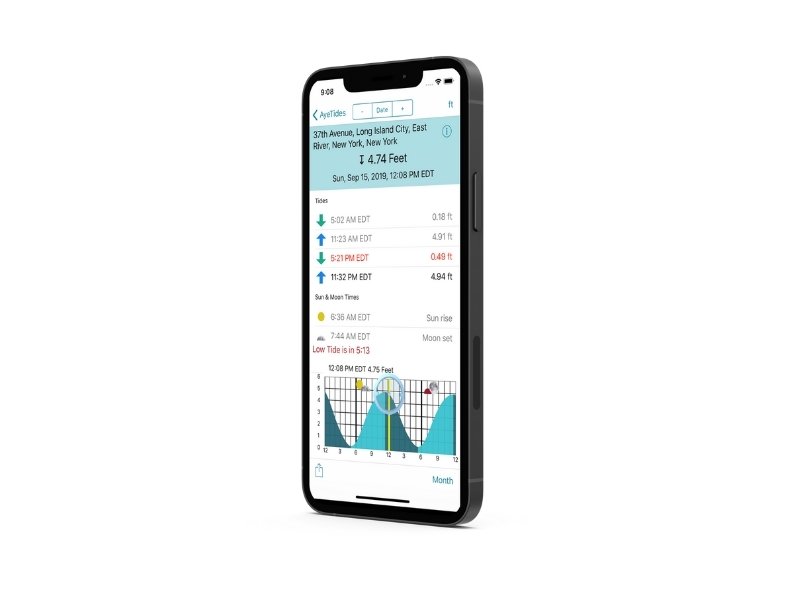 Being a member of BoatUS means extra security for your trip. Accidents or mechanical failures can turn into a nightmare, but BoatUS comes to your aid if you need assistance, giving you access to 24/7 boat towing, docking assistance, forecasts and advisories for small boats.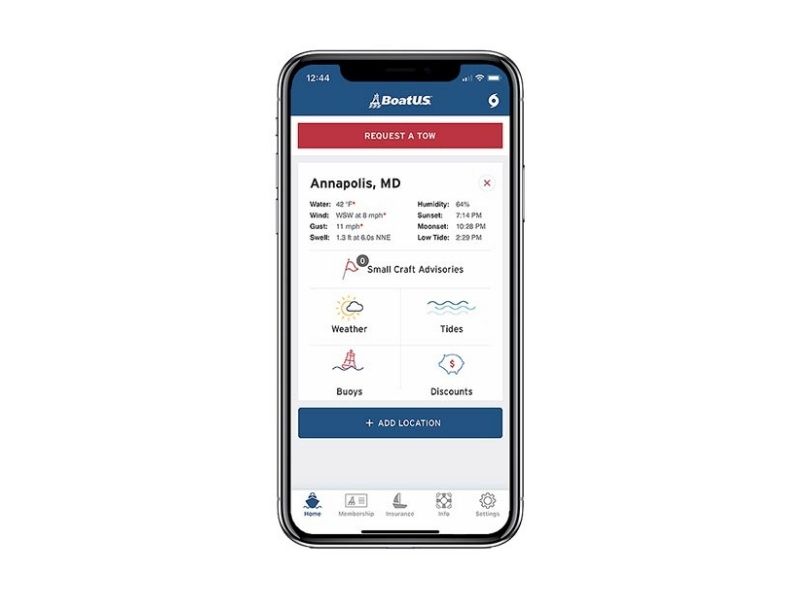 3. United States Coast Guard
If you own a boat on US waters, you probably already know about the important work done by the Coast Guard, being a lifeline for sailors.
The app developed by US Coast Guard is essential for anyone who sails in the United States, its purpose being to keep you safe, help educate you in terms of rules and ensure that you do not receive a citation for a violation that you can prevent.
It is definitely one of the best sailing apps for US waters.