7 day Sailing Itinerary in Croatia, from Split
If you love sailing and you're getting ready for an end-of-summer vacation in Europe, Croatia is a destination that should definitely be included on your list. There are countless beautiful landscapes that will wow you along the coast of this country. In this post, we are going to provide you with a 7-day Croatia sailing itinerary, as well as several boat mooring options where you can safely anchor your vessel.
Day 1 – Split to Brač
Our list of recommendations starts with a sailing itinerary from Split to Brač which means a 10 nautical miles journey. Split is a renowned tourist destination and departure point for yachts and there are countless things to do and visit here. Maybe the most common objective recommended by most locals and tourist guides is the Diocletian Palace, one of the best-preserved treasures of the ancient Roman Empire. Other historical highlights include the Cathedral and tower of St. Dominius, Procurativa and Republica Square, Jupiter's Temple, Peristyle square, as well as the numerous waterfront cafés and restaurants on the Riva.
And for a berth reservation, we suggest ACI Marina Split which accepts online bookings in real-time, without being necessary to wait for their answer.
One of the best marina reservation options in Split, ACI Marina Split is a modern and comfortable harbor where you can find all the amenities you might require in order to rest and prepare your boat and yourself for the rest of the trip.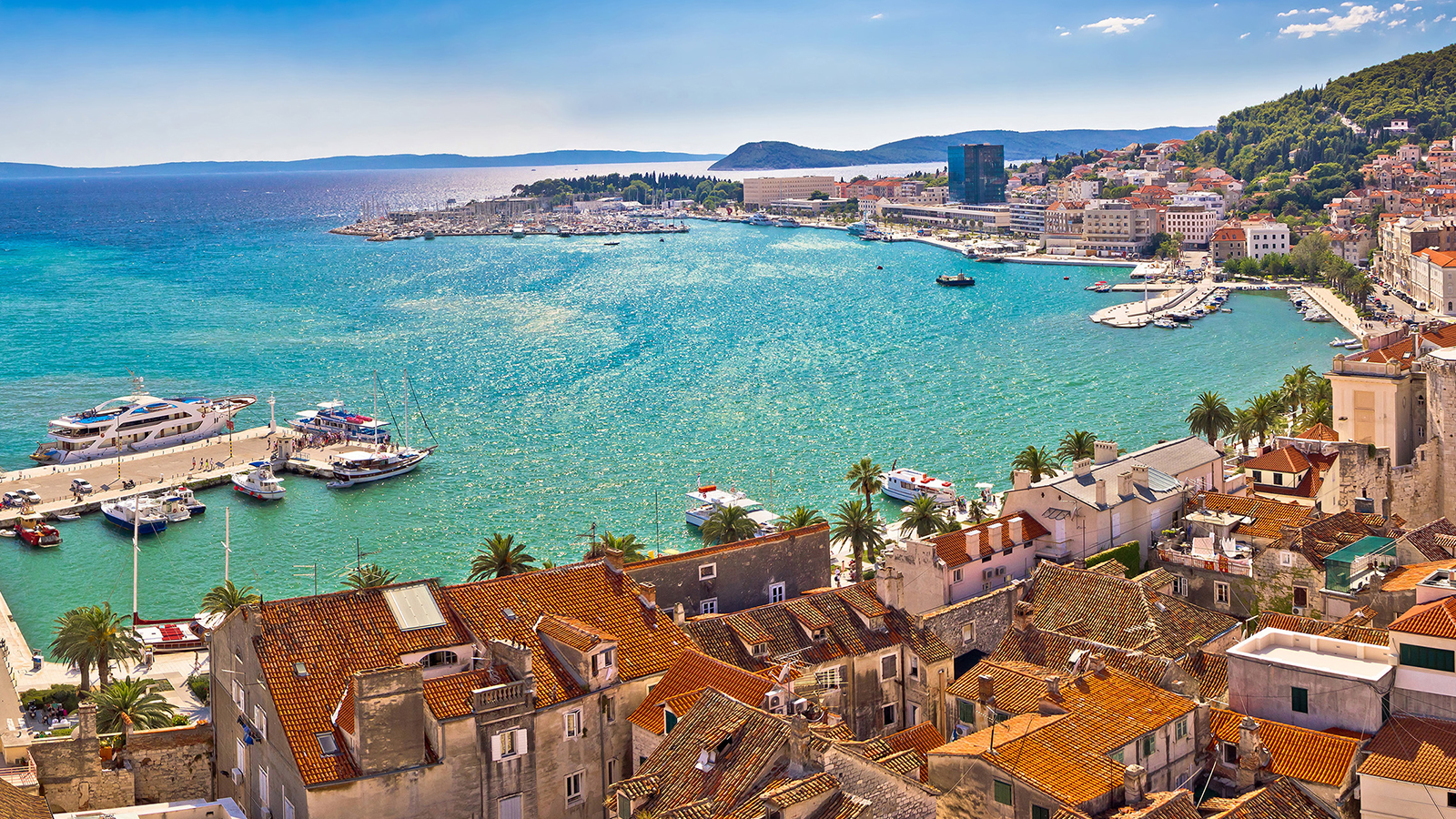 Yacht Club Milna is famous for its beautiful setting. Situated in a natural harbor, this is one of the most popular mooring locations on Island Brac. This marina is as safe and peaceful as the surrounding protected area. It is well-furnished, so that even the most demanding yacht owner can feel comfortable here. Yacht Club Milna is open all year round and it offers different berth booking options. Maintenance and installation services are available on site, as well as a nautic shop where you can find everything your boat might need: supplies, fishing gear, spare parts. Other amenities include travel lift laundry service, transport, restaurant, bike for rent, a grocery etc. Daily excursions are also organized here, so you can check out the surroundings in a fuss-free way, enjoying every minute spent on this island.
You could also make an online reservation in ACI Marina Milna, which represents a great alternative to book a berth there.
Equally well-furnished, these marinas located in Brač will warmly welcome you after you've completed the first day of your sailing holiday from Split.
Day 2 – Brač to Paklinski Otoci
On your second day of the cruise, you can try the splendid route from Brač to Paklinski Otoci. Brač is a tranquil and beautiful island that has built a great reputation among tourists for its fine sandy beaches and romantic coves. Even if you anchored in Brač, you should also visit island Hvar, located only 2.4 nautical miles away. This island is surrounded by crystal-clear water, just the perfect location for a long and relaxing swimming session. The old town of Hvar is also nice to see as it perfectly portrays the traditional atmosphere of a quiet seaside location. With beautiful cafés and restaurants on the promenade, souvenir shops and fresh fish dishes, this charming town will be a place to remember. As for the destination – Paklinski Otoci, let's just say that this will be the highlight of your second day. Paklinski Otoci is the name of a gorgeous group of small islands of unspoiled natural beauty.  The distance you have to cover during the second day of your cruise is 8.6 nautical miles.
For a mooring location, we recommend making an instant booking on ACI Marina Palmizana.
A popular sailing destination in the Adriatic, this marina is located in a safe bay on St. Clement Island, one of the islets of the Paklinski Otoci archipelago. It is a vast port that can accommodate up to 200 vessels, but make sure you check their availability beforehand.
Day 3 – Paklinski Otoci & Hvar to Vis
Let's start with the distance of the 3rd-day route which amounts to 6.9 nautical miles. As you easily slip on the calm waters on this part of your itinerary, many natural beauties will delight your eyes. Once you reach the island of Vis, you will feel that you have actually traveled back in time. This utterly quiet and sunny island is perfect for a romantic getaway. The island's main settlements are the small town of Vis and Komiza, located in a picturesque bay near Mount Hum.  No matter where you go on the island, peace, and nature will surround you. There are plenty secluded beaches where you can enjoy crystalline waters and, since this island used to be a fishing village you will find that the cooking traditions have been well preserved over the years.
When you'll need a marina berth for rent, go directly to Viska Luka Marina.
Located on the island Vis, this marina is ready to accommodate up to 70 boats with a length of maximum 20 meters. It is a safe and comfortable mooring option we warmly recommend.
Day 4 – Vis to Lastovo
When you wake up on your 4th day, you will feel full of energy due to the relaxing day you spent in Vis. The distance you have to travel on your 4th day is 36 nautical miles and the route will take you to Lastovo. The island of Lastovo also has a long and rich history, dating back to the era of the ancient Romans who used to call it the Imperial Island. This is another place where you will feel that time stands still as you will share the island with no more than a couple of hundred inhabitants. The splendid rolling hills that surround the island and the calm water of the Mediterranean Sea will help you emerge even more in a Zen mode.
For a mooring, we can help you with an online reservation to Porto Rosso Marina .
Located on the island of Lovato, this small and welcoming marina can satisfy all your basic necessities and ensure a pleasant stay. The port can accommodate up to 30 vessels of maximum 60 meters.
Day 5 – Lastovo to Korcula
During your 5th day of the trip, we suggest the route from Lastovo to Korcula which measures 24.6 nautical miles. The island of Korcula has a lovely town that is also called Korcula where you can admire the beautiful surrounding landscape. This island is the perfect place for swimming or sunbathing on one of the quiet little beaches. You can also sail to one of the nearby bays on one of its 19 surrounding islets. The old town is also a must-see, a traditional Croatian village where you can admire the local architecture, shop in souvenir boutiques or taste the exquisite local wines and fish dishes.
Our mooring recommendation is ACI Marina Korcula or Lumbarda Marina.
Located on the Island Korcula, this marina is very close to the center of the town, so you can easily access all its main interest points. Plenty amenities and a welcoming and professional staff are key features you will appreciate here.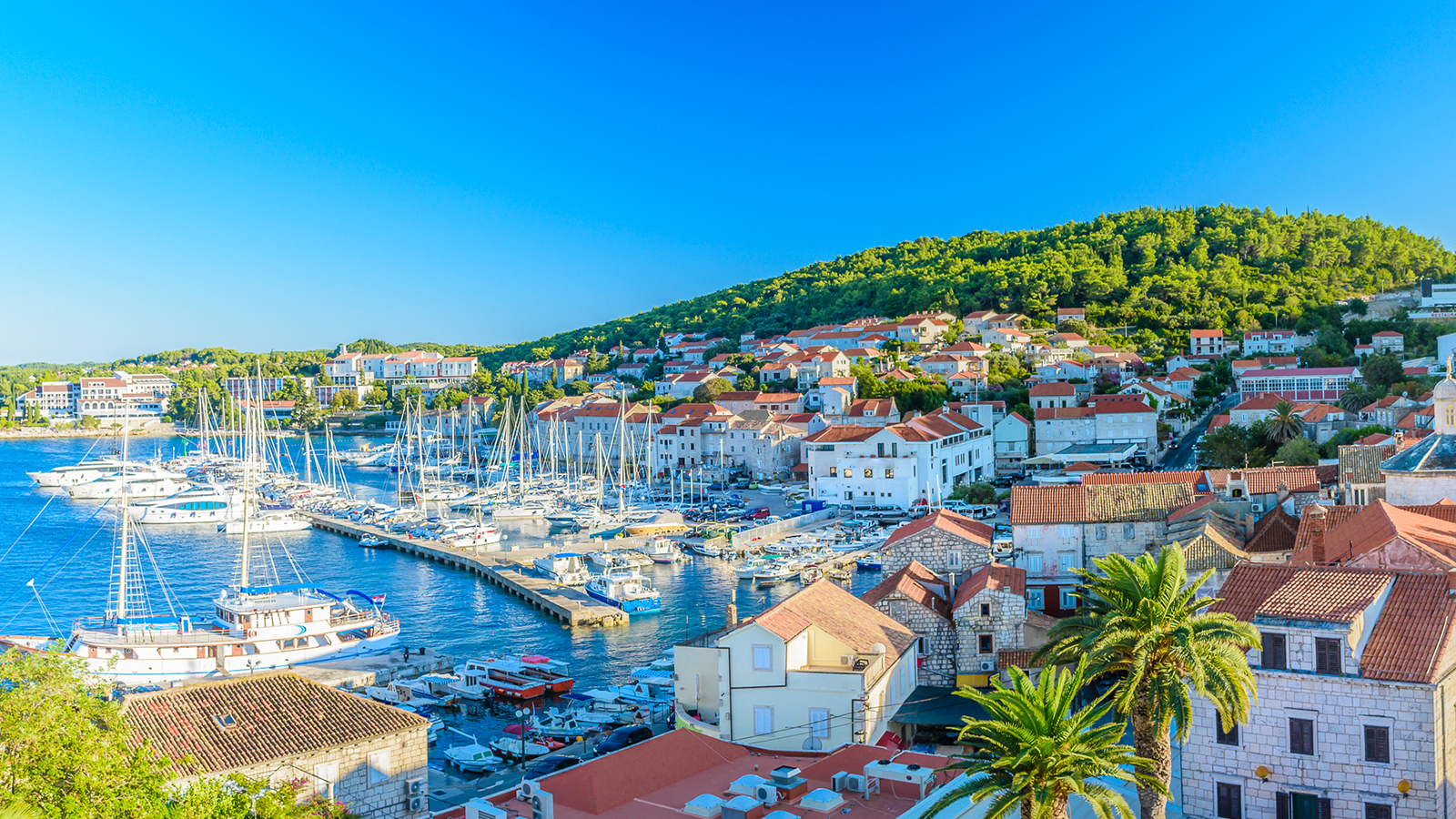 Day 6 – Korčula to Stari Grad
Our journey is getting closer to the end, but there are still plenty wonders ahead. A distance of 26 nautical miles connects Korčula to Stari Grad, your 6th-day destination. You could also change your route to visit the Makarska Riviera (recommended marinas: Marina Ramova, Baska Voda Marina)
Stari Grad is situated in a beautiful bay on the island of Hvar, surrounded by vegetation. It is a place where you can truly indulge in nature and admire both the sea and the land. Stari Grad itself is a hidden treasure. This old settlement which has maintained its medieval aspect over the centuries is a part of UNESCO's World Heritage. The ancient Greek ruins are one of the major attractions of Stari Grad, together with its narrow streets and traditional tavernas.
For marina boat slips seekers, we recommend ACI Marina Vrboska for real-time booking.
Located on island Hvar, in the small town of Vrboska, this marina is a perfect refuge. Carefully sheltered by the wind, it is an ideal mooring option all year round. It can accommodate up to 119 berths of maximum 20 meters.
Day 7- Stari Grad to Split
Our sailing route to Dalmatia finishes the 7th day with a trip from Stari Grad to Split. This section of your return trip measures 12.4 nautical miles. During your last day, we recommend you take it slowly and admire the landscape and enjoy the sea before you finally arrive back to Split.
When you'll be looking for berth places, remember ACI Marina Split, located on the continent on the Dalmatian coast.
These were our suggestions for a sailing itinerary from Split, Croatia you can easily cover during a single week … and what a week that would be. In this way, you could rent a boat from SailingEurope and create your own Croatia Sailing itinerary. Start planning your next dream using our Croatia Yacht Sailing Route!
Talking about boats and holiday destinations is our biggest passion and we'd love to tell you more about the beautiful destinations you can still visit, so stay tuned.