Different boat activities require different types of boats. If you are to get the most of your boating experience, consider the activity that you need it for before choosing a boat.
You can find boats for fishing, cruising, watersports, sailing, or personal watercraft among others. The number of passengers that you intend to carry also matters when deciding between types of boats.
In addition, different types of boats have different propulsion. You can choose among inboard or outboard engines, pod drive, sterndrive engine, sail power, or jet propulsion.
Lastly, decide whether you want to trailer it around or keep it in a marina. Here is a list of different types of boats that you can choose from.
All-purpose Fishing Boats
These types of boats are equipped to enable all kinds of fishing in both freshwater and saltwater. They have a deeper hull that makes them cut through the water with much ease. They come in a powerful outboard engine and a trolling motor. They have enough capacity for several people, an area for fishing rods and coolers, and livewells for keeping your fish fresh.
Aluminum Fishing Boats
Aluminum fishing boats have a rugged construction that protects them from damage that can be caused by stumps or rocks. This makes them suitable for fishing near the shore, rivers, reservoirs, and shallow waters. You can find this boat in 3 basic styles namely Jon boats, Deep-V and Mod-V.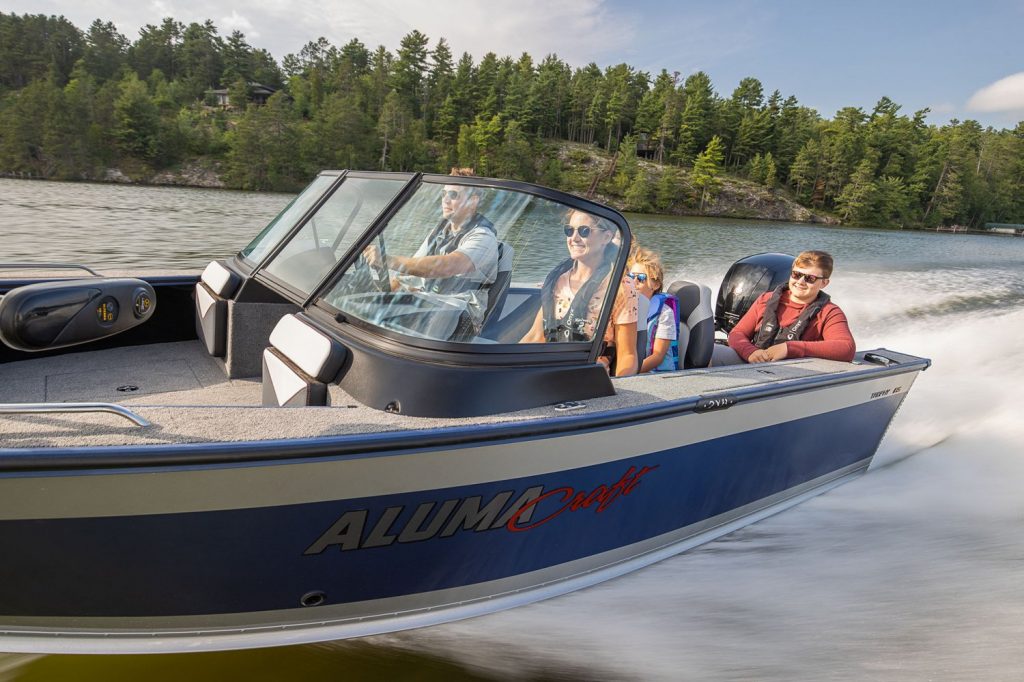 Bass Boats
Bass boats come in big, small, and aluminum bass boats. Their design includes maximized casting decks, low profile, and minimal seating that enhance their effectiveness in bass angling. They are made with competitive fishing in mind. Regardless of the size that you choose, bass boats have a high-speed performance compared to other types of boats and have larger livewells.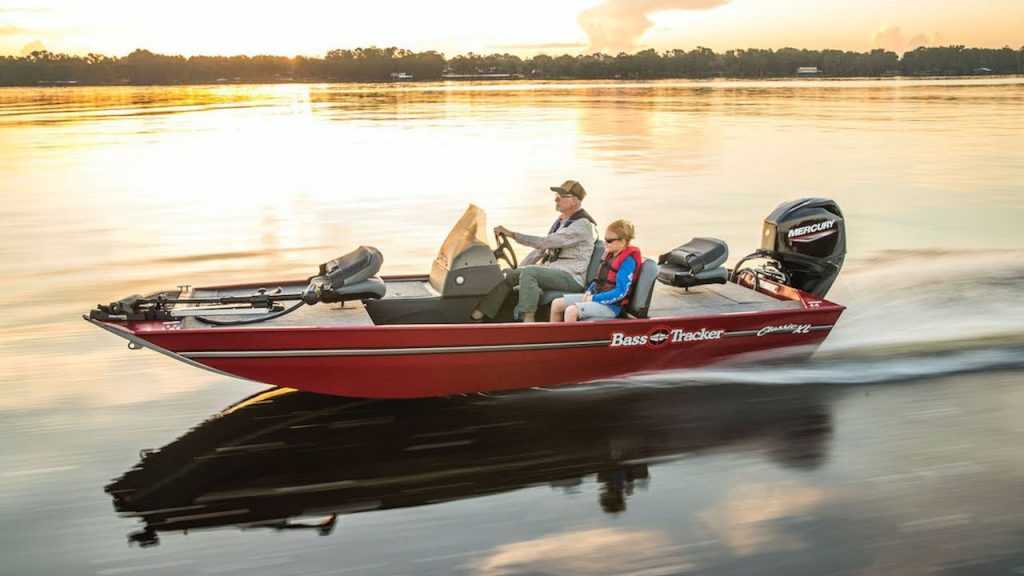 Bay Boats/Flat Boats
These boats are designed for fishing in hard-to-reach spots in shallow water. Some bay boats have a tow pylon option and can be used for other activities such as pulling kids' water toys in slow tides.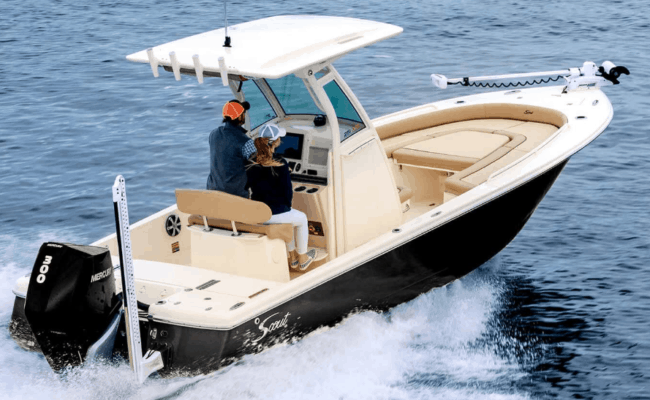 Bowriders
Bowriders use outboard engines or stern drive, range between 17 and 35 inches, often with extra forward seating. They are popular with boat owners, new and veteran, compared to other types of boats. Their versatility makes them suitable for various activities such as towable watersports, day cruising, or a family day out to a waterfront restaurant.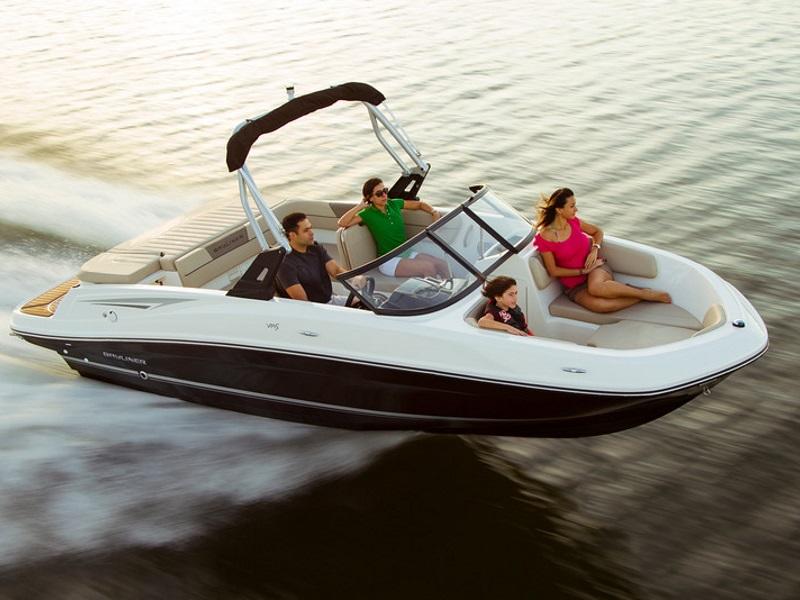 Cabin Cruisers
Cabin cruisers are designed with family vacations in mind. They come equipped with cooking, dining, bathroom, and sleeping areas to accommodate the whole family on a mini-vacation in the water. Some of them have power generators, heating, and air conditioning. They can also be towed and stored on land.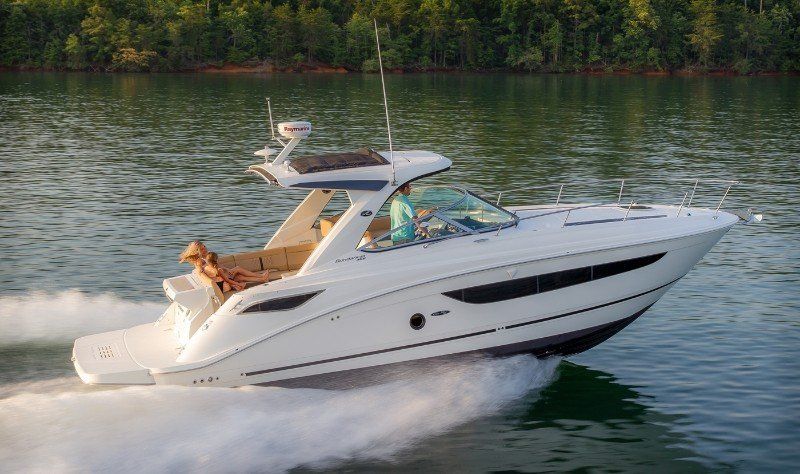 Center Consoles
These types of boats have a console in the center that houses the steering station. It has an open helm with seating space at the bow and stern. As with many different types of boats, the center console can be used for fishing. They are designed to withstand different sea conditions and are comfortable enough to handle long rides.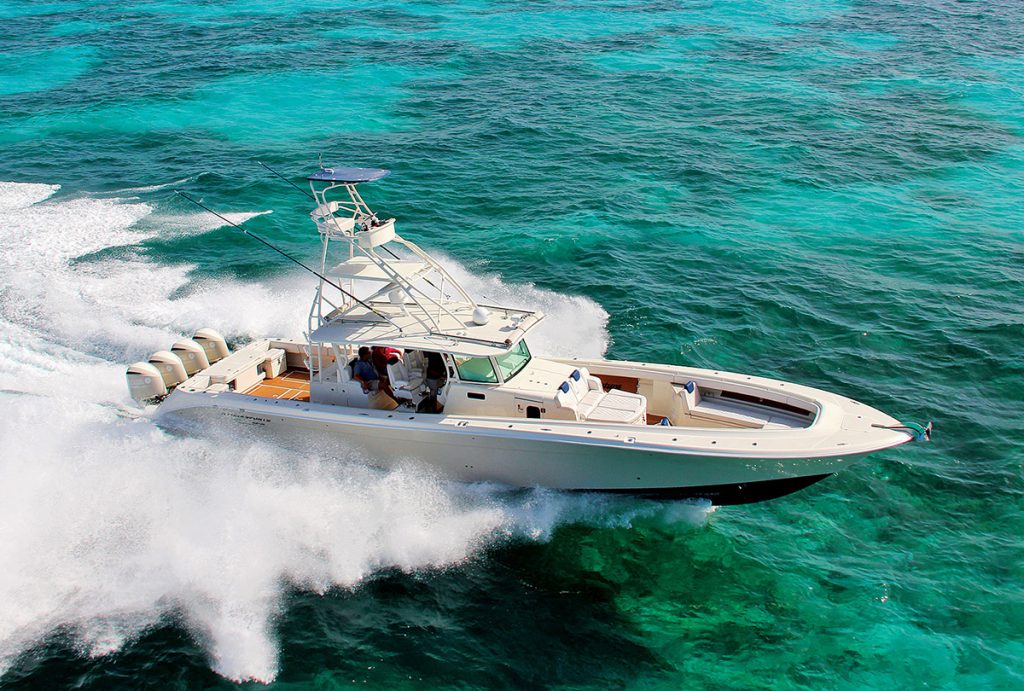 Cuddy Cabins
This boat has a closed deck at the back that provides a space for a toilet, napping, and cooking. The space below this deck offers wind protection and some storage. They can be used for casual fishing, but they are also good for family fun.
Deck Boats
This boat is trailerable, 18-28 feet long, and comes with a lot of deck space that can hold about 14 passengers. Among the different types of boats available out there, this one is among the most versatile. You can get a design geared for fishing that comes with livewells, coolers, rod storage, and the like. If you are into watersports, it comes with towing towers and tow eyes.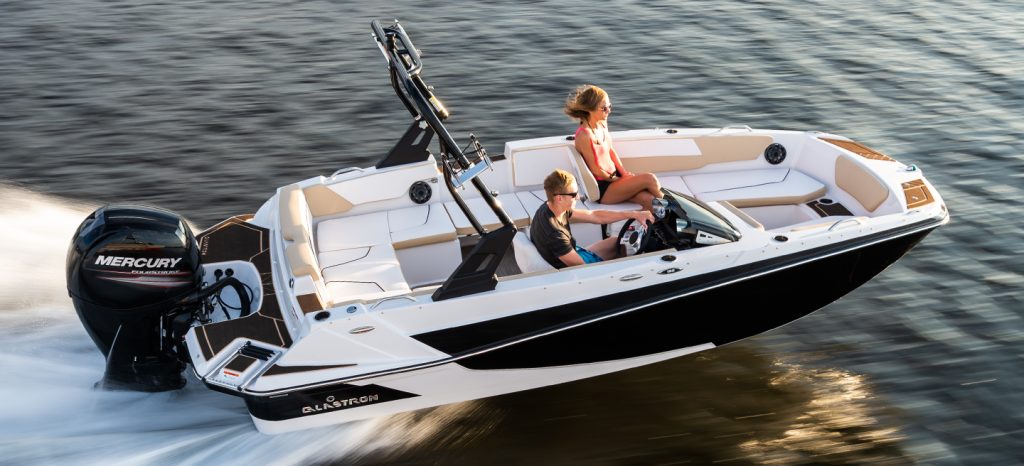 Dinghies
These boats are small in size, typically below 15 feet long, and can be rowed, sailed, or powered by an outboard motor. They are usually used as utility boats for big vessels to carry people and provisions to the shore. They can also be used for sailing, day cruising, or fishing.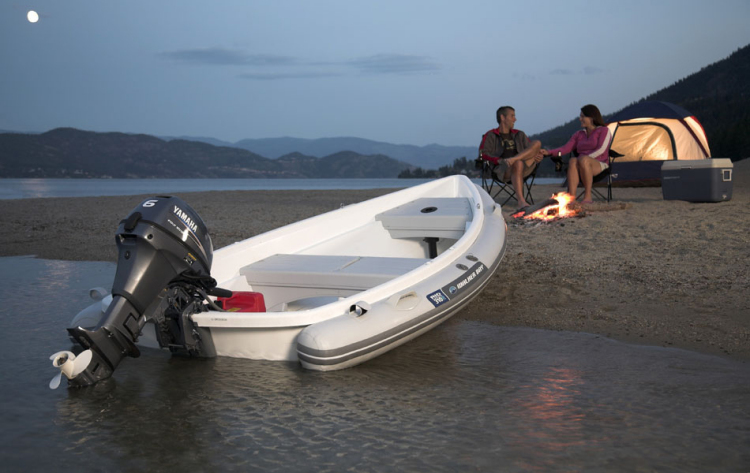 Fish-And-Ski
As the name suggests, this boat has features geared towards fishing and watersports, but can also be used for day cruising. Most are made for freshwater fishing. They are trailerable, which makes them suitable for exploring new rivers or lakes.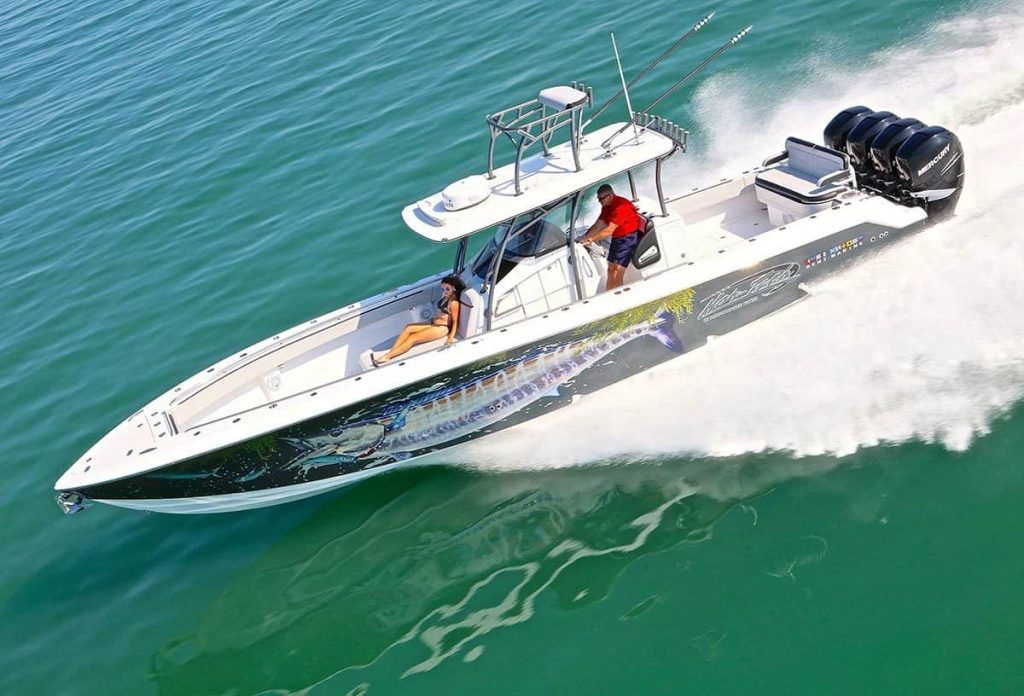 High-Performance Boats
Also known as go-fast boats, these types of boats are designed for high speeds, which makes them suitable for racing. They come in different designs including closed-deck V-bottoms, center consoles, and outboard engine-powered catamarans.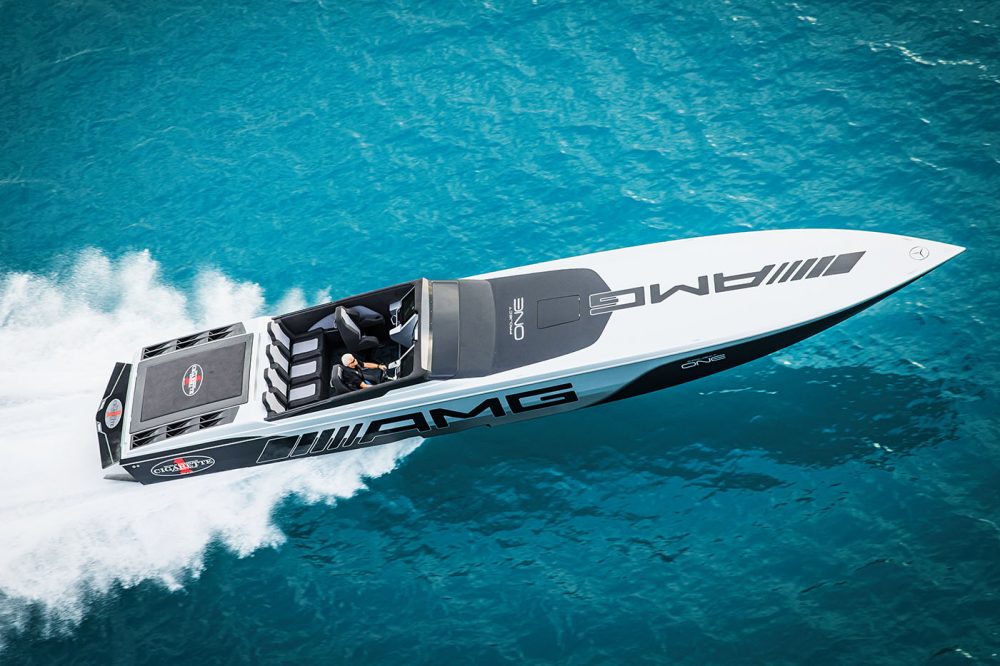 Inflatables
These boats have flexible tubes containing pressurized gas for their sides and bow. Rigid aluminum or plywood sheets are fixed between the tubes as the floor but are not joined rigidly. This makes them easy to disassemble, pack and move around.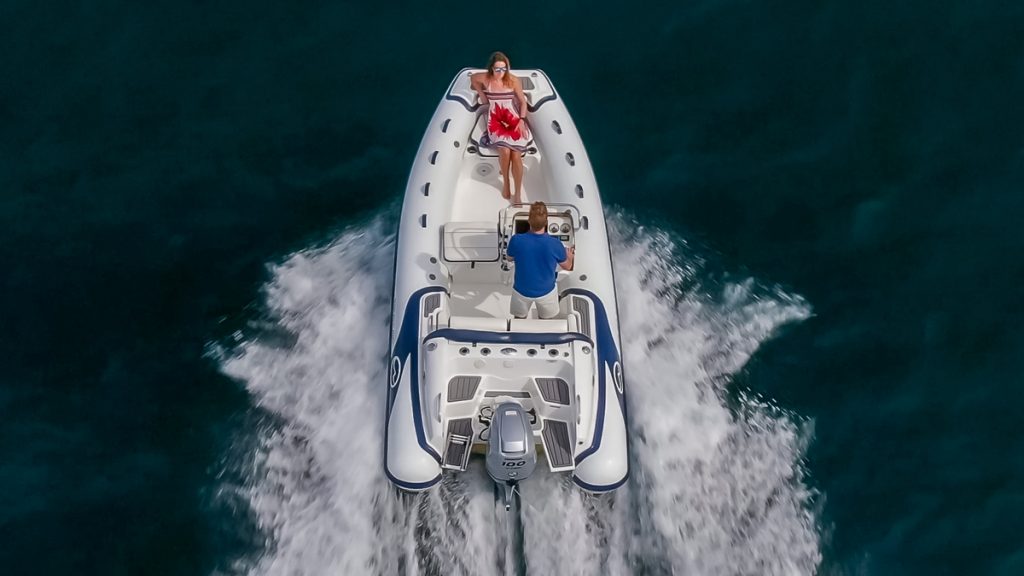 Jet Boats
Unlike other different types of boats that use external propellers, jet boats are propelled by a jet of water. Its advantage over other different types of boats is that it is built into the haul, which makes it suitable for shallow waters. They are great for day cruising and watersports.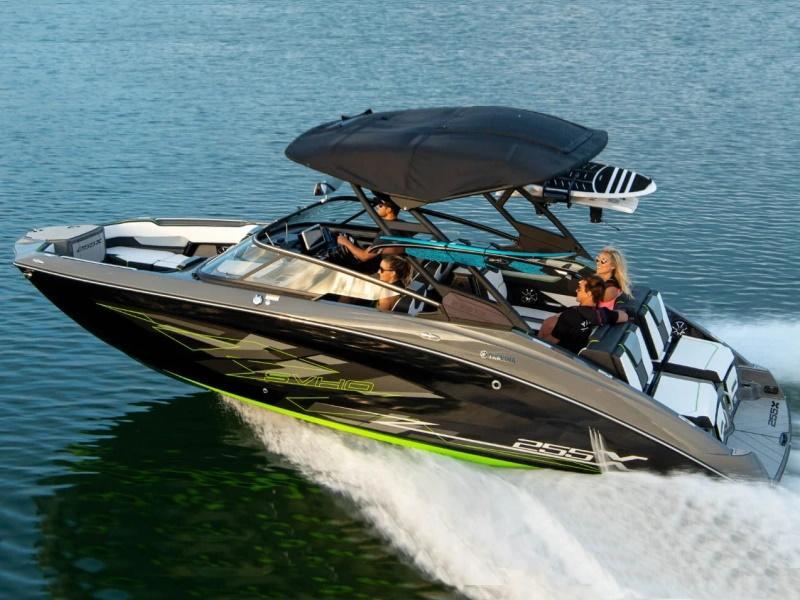 Motor Yachts/Power Cruisers
Yachts offer more luxury and are able to take you further and for longer in the water in comparison to other types of boats. Some amenities include a kitchen, social spaces such as a living room and outdoor dining areas, and staterooms among others.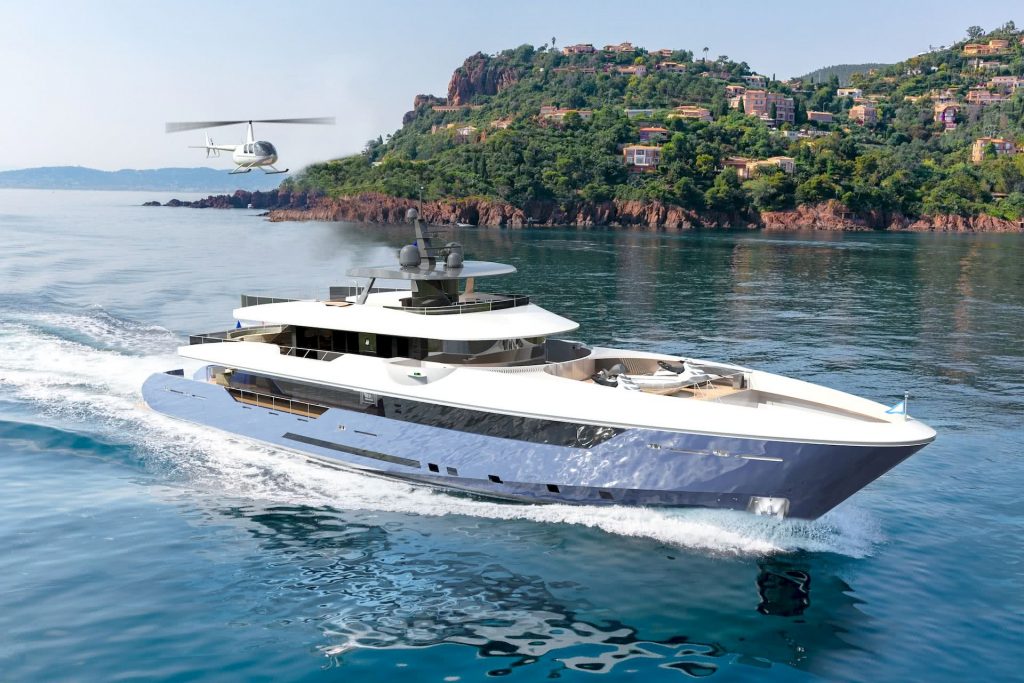 Multi-Hull Powerboats
Also known as power catamarans, these boats are designed to ride on more than one hull. Compared to other types of boats that use a single hull, they offer more cabin and deck space. They are also more maneuverable and fuel-efficient.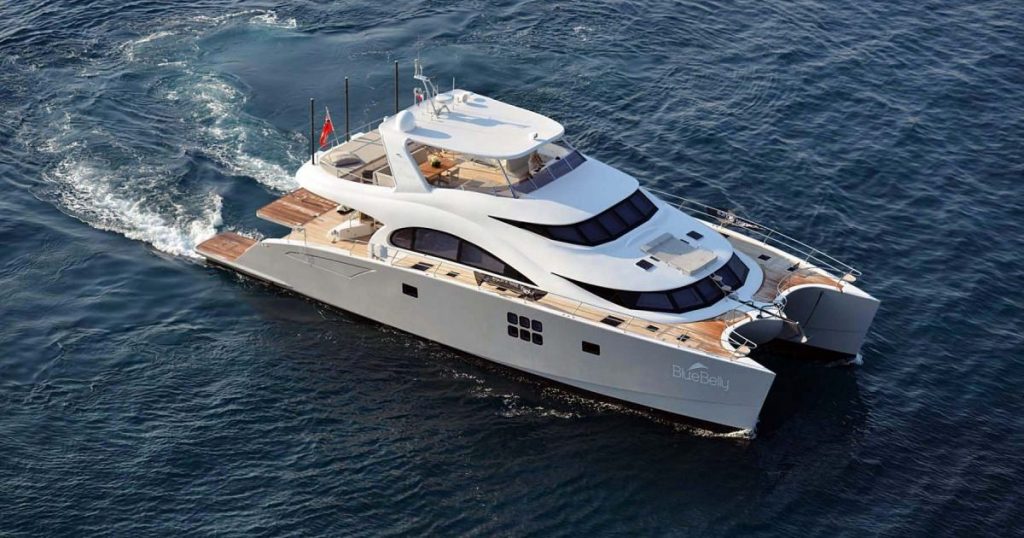 Personal watercraft
Typically known as jet ski, wave runner, sea-doo or AquaTrax, watercraft differ greatly from other types of boats in that the rider stands or sits on the boat rather than inside the boat. They are recreational boats mostly used for racing.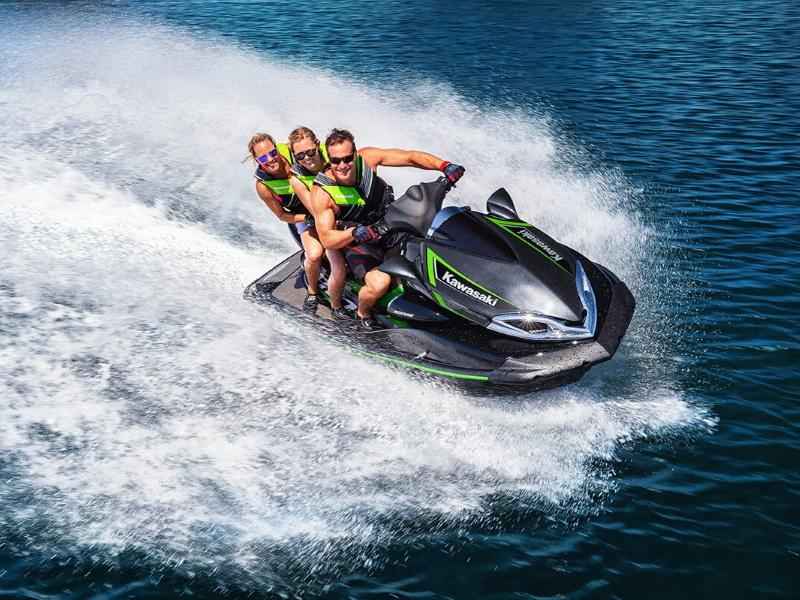 Pontoon Boats
Pontoons have floats that enable them to stay afloat. They are about 8 inches shallow, a feature that limits underwater damage and allows them to get close to the shore. Their designs include two hulls catamaran and three hulls trimaran or tri-toons.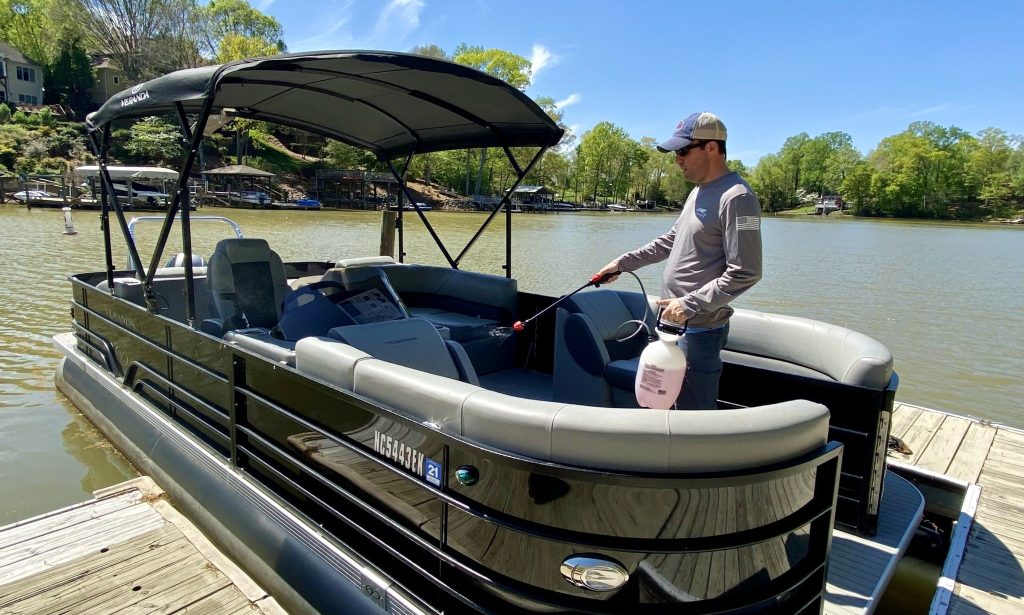 Sailboats
Sailboats are mainly propelled by sails, but can also be partly assisted by other forms of propulsion. What you can do with these types of boats depends on the design. A larger sail ship with staterooms, kitchen, bathroom are great for family fun. Small dinghies are good for day sailing solo or with friends.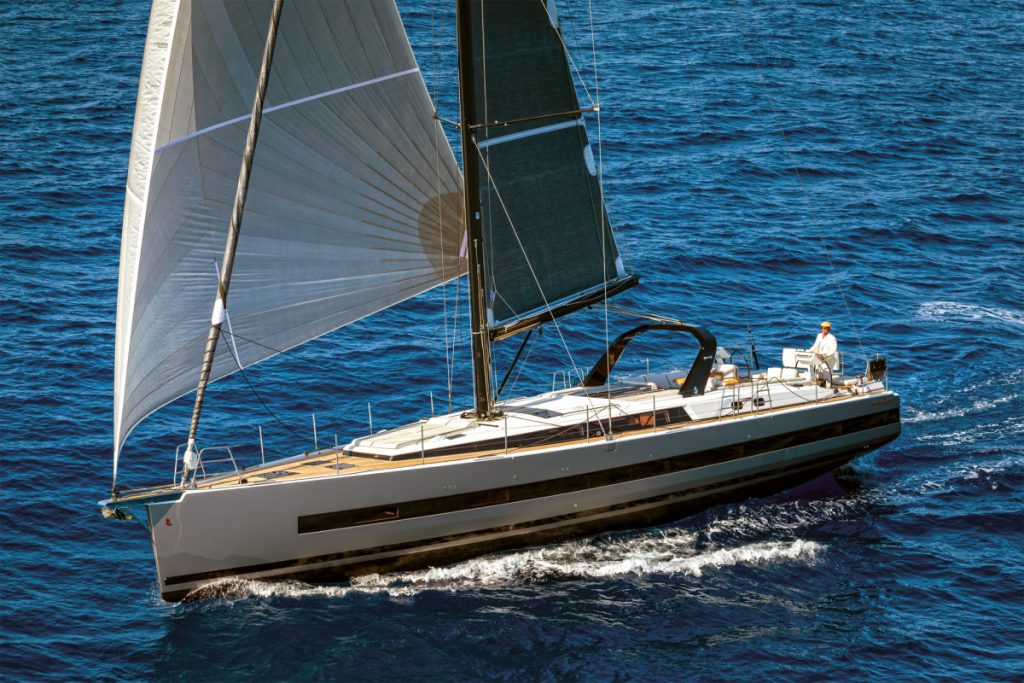 Ski Boats/ Wake Boats
These types of boats are geared towards watersports such as wakeboarding, water skiing, and wakeskating among others. With plenty of seating space available, they are great for cruises, lounging around, or swimming with family and friends.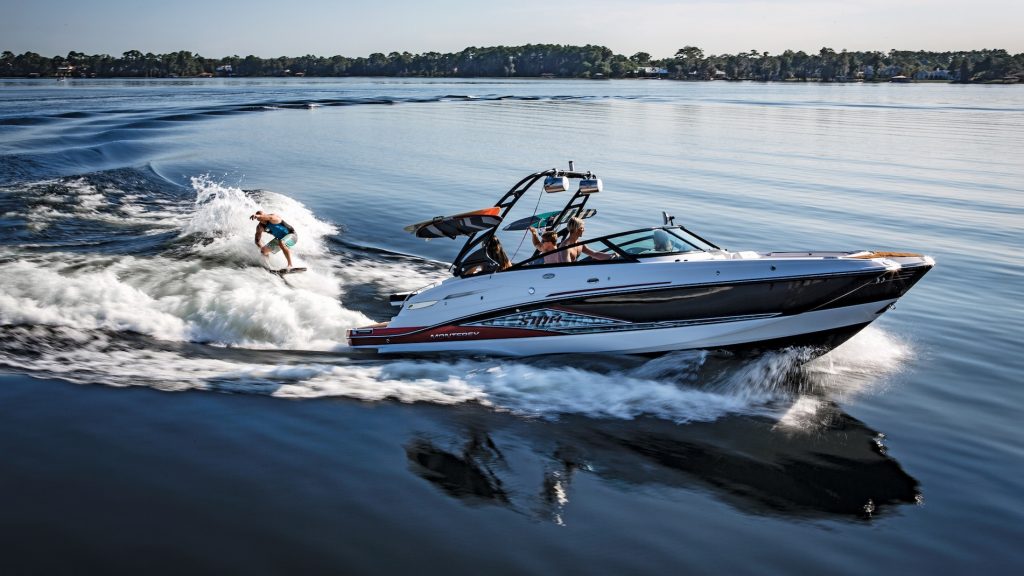 Sportfishing Yachts
These boats are designed for serious saltwater fishing, as they can venture over 100 miles from land and are built to withstand even the roughest of sea conditions. They also offer amenities for long stays on board, especially when going for competitive fishing.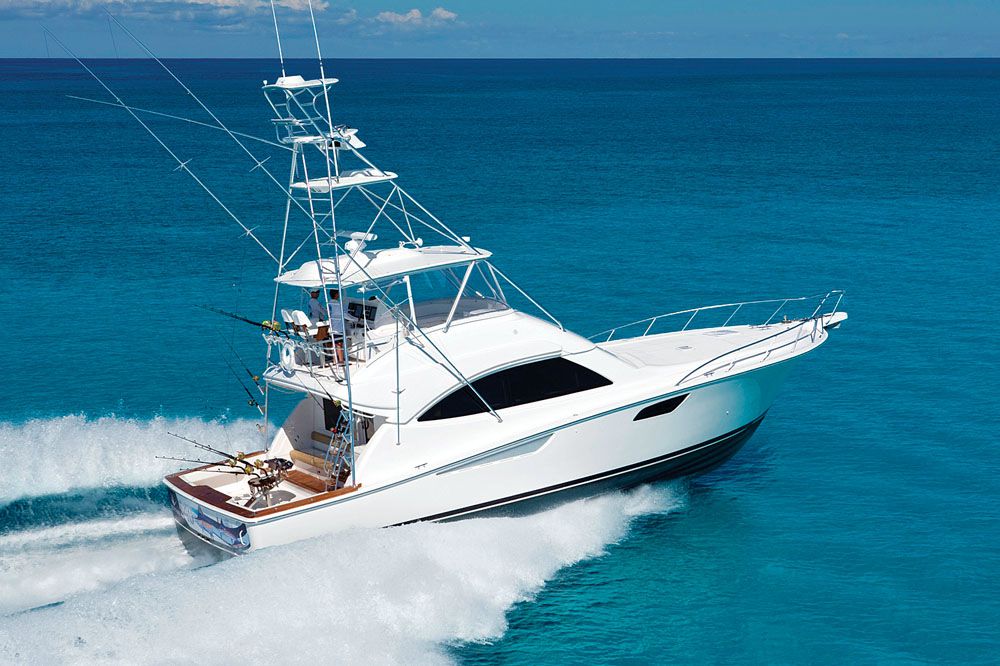 Trawlers
These are vessels used to operate fishing trawls nets. These nets go deep in the water to catch fish. They are dedicated to large-scale fishing for commercial purposes. However, they have the comfort of a home's amenities for vacationing and cruising.
Walkarounds
Walkarounds have a small cabin and an unobstructed passway that goes around the boat from stern to bow. These types of boats are equipped with fishing amenities, and the small cabin facilitates overnight stays in the water.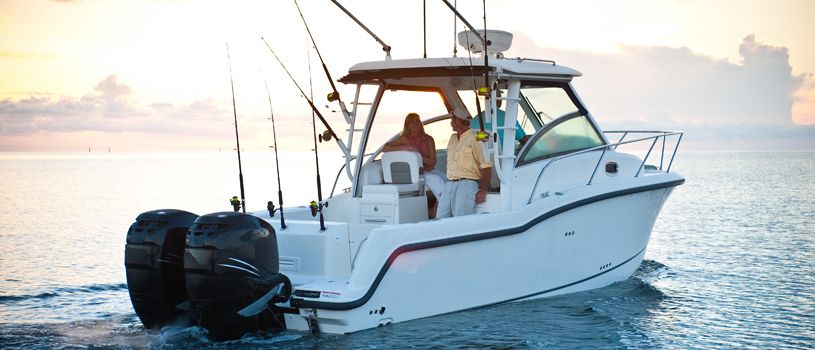 Motorsailer
These types of boats come with large engines that offer displacement speeds, a mast, and rigging. They have a wider beam intended to offer support for the large engine and easier powering. They also have an enclosed helm that supports usage in all weather conditions.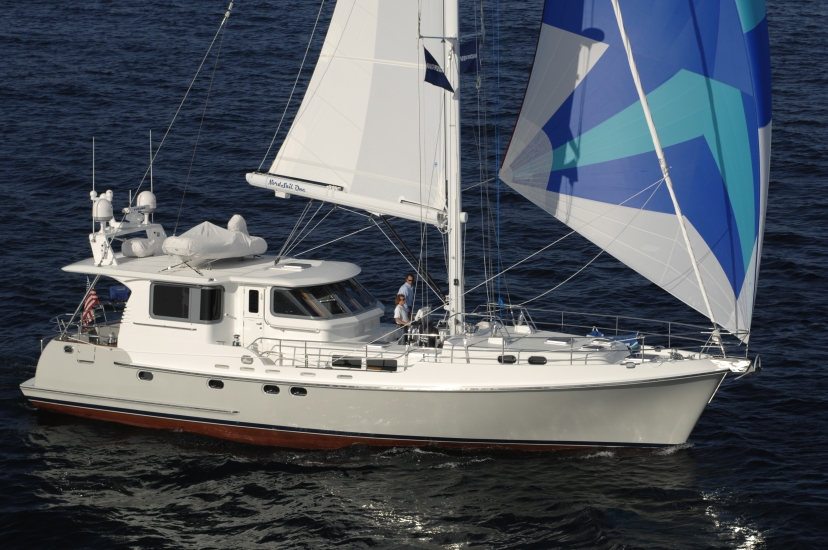 Recreational boats are designed to take you for long cruises sometimes outside the borders of your country.
Whenever you are sailing in foreign countries, it is good to take breaks and explore the cities around for an all-around experience. Exploring a foreign city in a car offers privacy and comfort and you have control over your time.
However, you would need to have an international driving permit to drive in foreign countries. Be sure to obtain one before venturing out.
Depending on the activities that you like to do, you will have to choose different types of boats. After you decide on the activity, check the adequate boat that will fit best your interests including fishing, sailing, or cruising. The variety of boats is large, do your research and get ready for your new adventure.