Unforgettable Adventure sailing holidays in Europe
If you are ready for your next sailing adventure, why not try somewhere new? There are scores of great destinations out there, with something to suit every kind of blue water explorer. From the France to Spain, it's time to take your pick. Discover unforgettable adventure sailing destinations in Europe.
1. France
Normandy, a region rife with history and culture, is an ideal destination for a cycling break: from the Allied landing beaches around Caen to the coastal beauty of Dieppe and the spectacular Cotentin peninsula near Cherbourg, you'll find beauty everywhere you look. There are more than 500 km of cycling trails in Normandy, giving tourists the chance to explore the outdoors at their own pace. One of the most popular tours is focused on D-Day beaches (codenamed Utah, Omaha, Gold, Juno, and Sword), an 80 km coastal stretch where on June 6, 1944 more than 24,000 Allied troops began the invasion of Normandy.
Cherbourg harbor is a must-see location: flanked by 8 forts, it's believed to be the second largest artificial harbor in the world. The island monastery Mont Saint Michel is located near Avranches, just 600 m from land and accessible by foot or with shuttles. A UNESCO Heritage Site, the monastery attracts millions of visitors per year. Bayeux is a picturesque town on the Aure River that served as the capital of Free France during WWII. It's home to the well-known Bayeux tapestry depicting the Norman conquest of England in 1066. Rouen is a medieval city famous for its association with Joan of Arc but also for the Armada sailing event that takes place every 5 years along the port's quays.
While exploring this beautiful region of France, we recommend the following marinas: Port de Plaisance Jehan Ango in Dieppe; Port de Plaisance de Fecamp in the village of Fecamp and Rouen Port.
Sailing and sand-yachting in Brittany
Sand-yachting, also known as land sailing, is a popular pastime in Brittany: a whopping 30 centers are prepared to teach you the basics of this simple and thrilling activity. You don't need any particular physical fitness and you can practice sand-yachting all year-round. Avel Char is located between St. Malo and Mont-Saint-Michel and offers lessons to anyone ages 8 and up. Zef Attitud', located between the beaches at Erdeven, Penthièvre and Port-Maria, allows you to speed along the sands depending on prevailing winds. The Centre Nautique Plestin Les Grèves, which is situated on Saint Efflam beach, offers plenty of watersports options including sand-yachting, catamaran, windsurfing, optimist, kayak or water walking.
Port-Navalo is an ancient fishing port close to Nantes and Rennes, located on the Morbihan gulf. The famous megalithic stone alignment of Carnac is just a short drive away. Another archaeological site of interest is The Locmariaquer megalithic complex. Vannes is an outstanding example of medieval architecture, with many treasures waiting to be discovered inside the city walls: colorful timber-framed houses, Château Gaillard museum, the old city gates and the Gothic cathedral built over a period of 400 years. Hundreds of bicycles are available to rent at automated rental stations throughout Vannes. Belle-Île-en-Mer, the largest island in Brittany, has a dramatic coastal scenery and a large variety of fauna. The island's charming towns are a second home for vacationers from France and abroad, drawn to the natural beauty and secluded beaches.
For a wonderful time in Brittany, we recommend mooring your boat at Port Cancale or Port Saint Malo Sablons.
2. Spain
Spain's North Atlantic coast is not as mainstream as Costa del Sol or Costa Brava, but as far as surfing spots go, this is one of the best. Santander has many stunning beaches, like the popular El Sardinero, a 2 km stretch of golden sand and rocky shore and Playa de Matalenas, located in a cove flanked by high cliffs where the access is done on foot via a steep staircase. From Santander you can easily reach the amazing surf spots of Cantabria. West of Santander are Liencres, Suances, Oyambre and Meron and east the spots of Laredo, Santona and El Brusco, Cantabria's most famous break.
Somo is a popular seaside resort east of Santander, with a long beach that's become a major surfing destination in recent years. It's ideally located close to Langre and Galizano beaches, a few kilometers east. Somo Surf & Body Board School offers boards for rent and surfing courses ranging from a weekend to a month-long retreat. Accommodation is included at the Surf Hotel and Surf Posada, just steps away from the beach. Easy to reach from Santander by bus or shuttle directly from the city center, Somo is a 30 min ride away and offers a beautiful view of Santander.
You can feel great at Marina Puerto Deportivo Santander.
Tenerife Walking Festival
This annual event open to hikers from all over Europe combines different types of hikes and trails with cultural, social and gastronomic activities. There are 20 different hikes spread over 4 days, so you can choose the ones you find more interesting and attractive: 5 coastal routes to admire the ocean and see some beautiful sunsets, 11 volcanic trails in Teide National Park and 4 forest walks in the upland areas of Tenerife. Puerto de la Cruz is a key spot from which all routes depart and there are plenty of hotels and apartments for all pockets.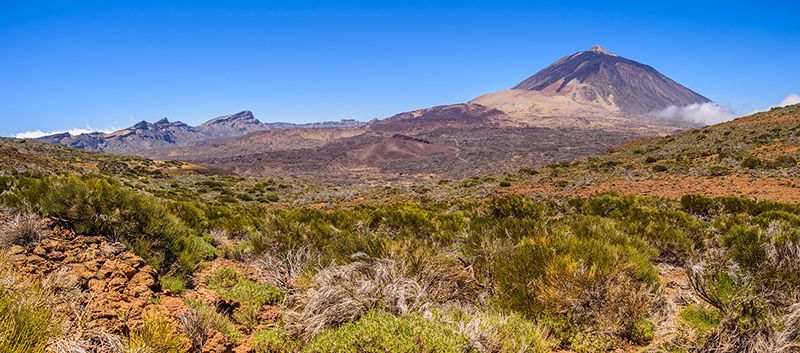 We recommend staying at Real Club Náutico de Tenerife, a top choice for sailing, yachting and other leisure sports, or at Puerto Deportivo Pasito Blanco in Las Palmas de Grand Canaria.
3. Greece
Sea Kayaking in Kefalonia and Ithaca
Village Hopping is an 8-day tour in Kefalonia and Ithaca that takes travelers along the west coast of Kefalonia to see its limestone cliffs and spectacular scenery, then to the sea caves in Dafnoudi bay to snorkel. You will be captivated by the calm waters, scenic coastline, picturesque villages, ancient culture and fresh cuisine. Local guides also organize day trips depending on conditions and travelers' experience level. Kefalonia offers other ways to spend time outdoor too, including canoeing, rock climbing, trekking, 4×4 tours and scuba diving.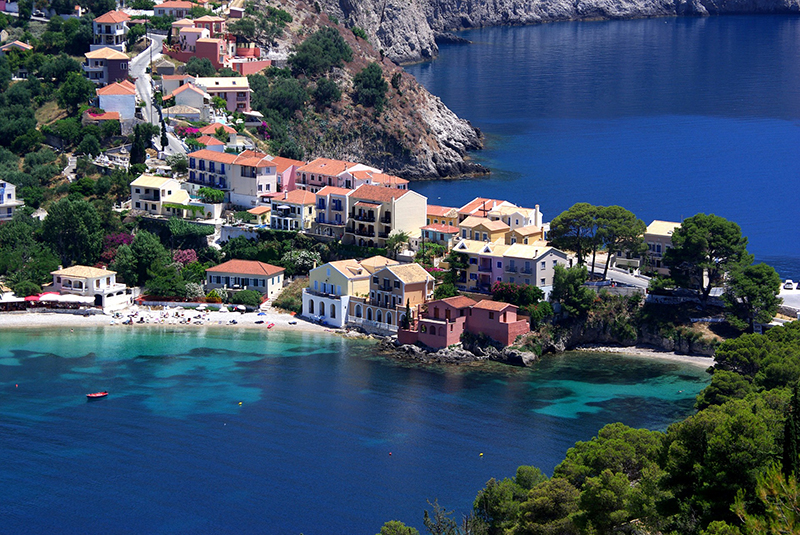 While in Kefalonia, you can have a great time at Argostoli Marina, specialized in leisure activities and tourism or at Vathi Marina, a small and idyllic harbor with easy access to the Ionian Sea.
Located in the Cyclades Islands, Paros is a popular tourist destination due to its natural beauty, sandy beaches and crystal-blue waters. Today a cosmopolitan resort, Paros was an ancient administrative center and a contention point for the Romans, Byzantines, Venetians and Ottomas, who all left their marks on the island.
The 700 m long Golden Beach on the southeastern side of the island is ideal for windsurfing. If you need some lessons, Force7 Paros Windsurfing Center offers lessons for beginners and advanced windsurfers and full equipment rental service.
There are other activities available on Golden Beach such as waterskiing and wake boarding. At Rebel Bar you can enjoy a drink in a relaxed setting with amazing views before heading to the restaurant just behind to taste some delicious local cuisine.
We recommend Paroikia Marina in the city of Paros, with immediate access to the Aegean Sea.