Marina di Portisco
Private port
Sardinia, Italy
Marina di Portisco is hosted by the city of Olbia, which is an Italian coastal city that offers access to the Tyrrhenian Sea. It is located in the north-eastern side of Sardinia, a historic island that attracts millions of tourists annually. This marina is also known as Porto di Portisco or Port of Portisco and specializes in recreational activities. There are numerous beaches that impress travellers, as well as historical monuments that are worth visiting. The Basilica di San Simplicio, the Pozzo Sacro Sa Testa, the Tomb of the Giants, etc., are incredible ancient structures that will amaze history enthusiasts. Also, the Archaeological Museum is one of the main attractions in Olbia. The combination of sea and mountain, of blue and green, is simply mesmerising and touches the soul of every tourist who is looking for an impressive vacation. There are electrifying hotels where tourists can accommodate for a few nights, like the Grand President Hotel, the Hotel Cala Cuncheddi, etc.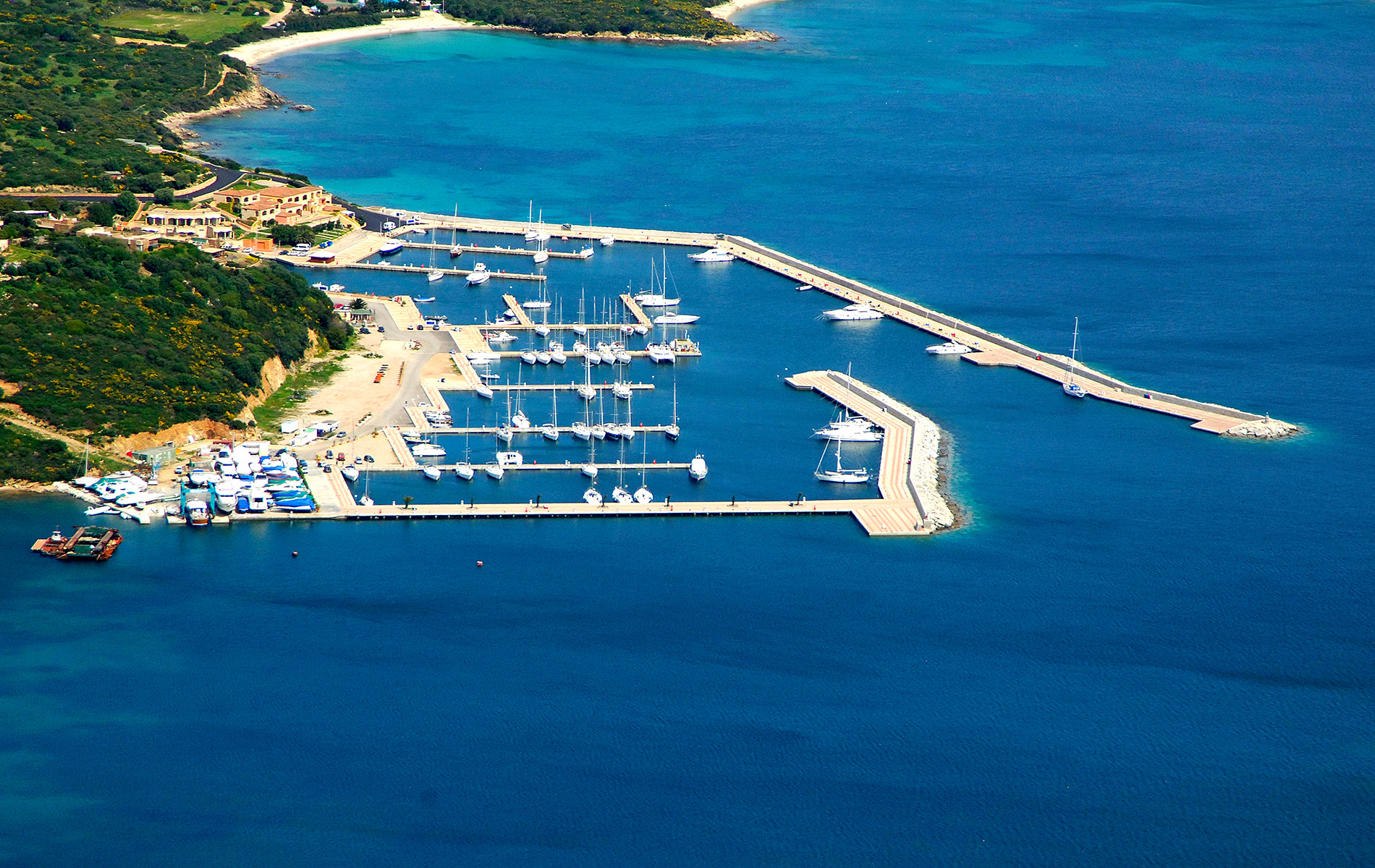 Mooring and Docking Schedule
Always Open
What are the emergency phone numbers I might need?
– Santa Teresa Gallura Tourist Office: +39 0789 75 41 27
– Aeroporto Olbia Costa Smeralda: +39 0789 56 34 44
– Martime Rescue: 1530
– European Emergency Number: 112
– Police: 113
– Medical Emergency: 118
– Servizi Medici Costa Smeralda: +39 336 50 47 54
– Guardia Costiera: +39 0789 94 498
How to get to Marina di Portisco
• By plane: from the Costa Smeralda Airport take the SS125 road, through Olbia, and take the first exit from the roundabout, then continue on the SP73. Turn right onto SP94 and continue until the sign that says "Marina di Portisco".
• By ship: From the Port of Olbiatake the SP82 turn right onto the SS125 and then take the first exit from the roundabout and continue onto the SP73. Turn right onto SP94 and continue until the sign that says "Marina di Portisco".
• From Alghero Airport: Fertilia Take State Road 291 var in the direction of Sassari, and follow the SS 127 towards Olbia.
• From Cagliari Elmas airport: Via E25 and SS 131 towards Olbia
• From the Port of Cagliari: Via E25 and SS 131 towards Olbia
• On the train: When exiting the airport, take the comfortable treadmill that takes you to the train station (www.trenitalia.com), an active service every 20 minutes every day.
Distances
• By sea: Porto Rotondo 1 nm; Porto Cervo 9 nm; Bonifacio 29 nm; Punta Ala 117 nm; Ostia 132 nm; Genoa 204 nm; Naples 216 nm; Montecarlo 218 nm.
• By land: Porto Rotondo 14 km; Olbia Maritime station 15 km; Olbia Port 16 km; Olbia railway station 16 km; Olbia center, Corso Umberto 16 km; Porto Cervo 16 km; Arzachena 17 km; Olbia Airport 19 km; Palau 31 km.
The facilities for which skippers usually book a berth here
Nearby Amenities
Hotel Le Sirene
9 minutes ( 3.1 km )
Hivaoa Ristorante Pizzeria
5 minutes ( 350 m )
Colonna Resort
8 minutes ( 3 km )
Balocco Hotel
15 minutes ( 1 km )
Restaurant Aruanà Churrascaria Poltu Quatu
9 minutes ( 4 km )
Ristorante Aqua Lounge
4 minutes ( 300 m )
What is Marina di Portisco recommended for?
Singles
Couples
Families with children
Tranquility
Beaches
Business
Nearby Main events
Local Attractions