Are you wondering what are the best things to do in Milan? Here's a comprehensive guide to the heart of Lombardy, Italy.
Milan is a testament to the country's rich history and modern sophistication, worldwide known as the fashion and design capital.
Let's take a tour through the best things this city offers, from the best attractions like the Duomo to the chic boutiques of Via Montenapoleone and enchanting castles like Castello Sforzesco.
Best Things to Do in Milan
Here are the top attractions and the best places to visit in Milan to ensure an unforgettable experience.
Milan Cathedral: A Majestic Marvel
Begin your day trip through Milan's architectural wonders with a visit to the city's crown gem, the Milan Cathedral. Also known as "Duomo di Milano" in Italy, it is one of the most important religious buildings in the city. This magnificent structure, located in the center of Milan on Piazza del Duomo, stands as the city's symbol and is a good starting point for exploring Milan's rich history and culture.
After St. Peter's Cathedral in Rome and the Cathedral of Seville, this architectural marvel is ranked as the third-largest Cathedral in the world, capturing your attention with its breathtaking characteristics. The outside features a facade of painstakingly cut stones embellished with over 3,400 statues. It features stunning spires of white marble and 136 spires, producing a breathtaking display known as "the marble hedgehog."
Explore the Cathedral's interior, which is a work of art all on its own. You are invited to explore the rich tapestry of Milan's history through the five lavish naves and 52 columns, each symbolizing a week of the year. Marvel at the crucifixes created by the maestro, Leonardo Da Vinci, and visit the sarcophagi and tombs of illustrious archbishops.
The highlight of your trip is waiting for you as you make your way to the Cathedral's terrace. The reward is an unforgettable panoramic view of Milan, whether you go for the splendor through the steps or the ease of the lift (albeit a slightly more expensive alternative). 
Voyage Tips Advice: Opt for an early morning visit to avoid crowds. Purchase skip-the-line tickets online, and consider combining them with a visit to the nearby Archaeological Area.
Costs: Entry to the Cathedral is free, but there are fees for the rooftop and museum. Rooftop tickets range from €13 to €17.
Recommended Time: Early mornings or late afternoons to avoid crowds.
Best Way to Get There: Walk from the city center or take the metro to Duomo station.
La Scala de Milan: Where Art and Elegance Converge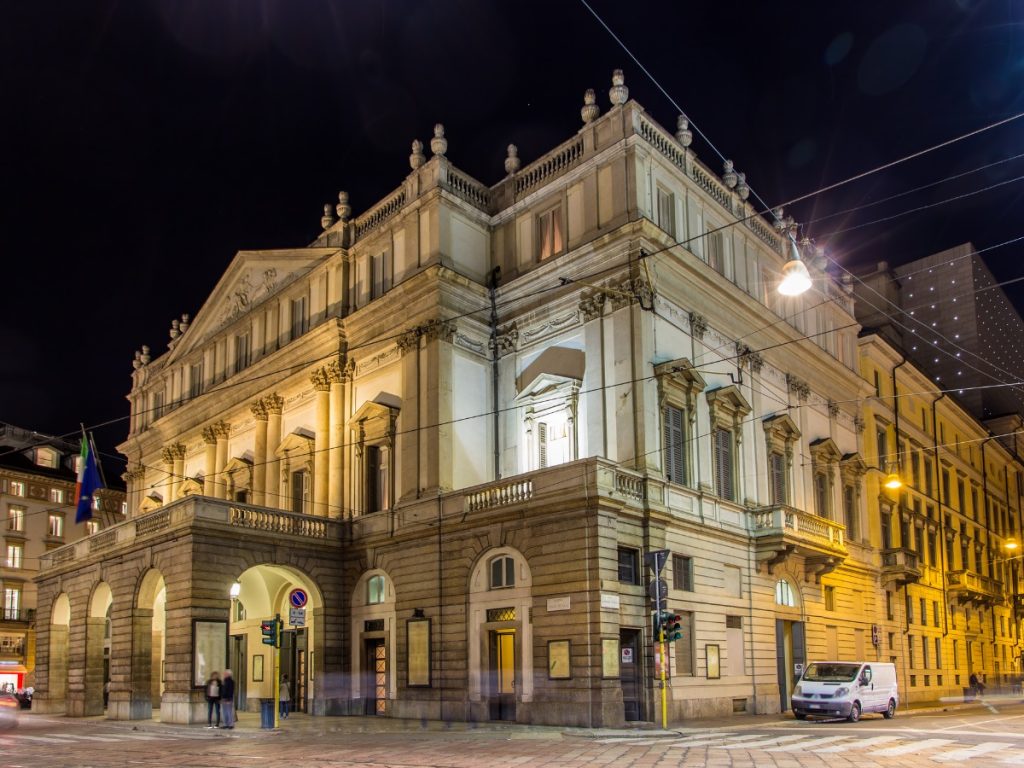 Nestled in the city's heart is an emblem of musical excellence, captivating audiences with its rich history and opulent performances.
The construction of the Milan imposing opera house dates back to 1778, marking it as one of Europe's oldest and most esteemed. Over the centuries, it has hosted the premieres of many operatic masterpieces, earning a hallowed place in the annals of music history. The theater's neoclassical facade beckons you into timeless elegance and artistic grandeur.
Stepping inside, you'll find yourself surrounded by an atmosphere steeped in tradition. The auditorium, adorned with plush red velvet and gilded details, sets the stage for unforgettable performances. La Scala's museum, one of the most famous museums in the world, a treasure trove of musical artifacts and memorabilia, provides a deeper understanding of its illustrious past.
While La Scala is synonymous with opera, it also hosts ballet performances and classical concerts, ensuring a diverse cultural experience for patrons. The theater's acoustics are celebrated for their exceptional quality, enhancing the magic of every note performed on its illustrious stage. Attending a performance here is not merely a cultural event; it's a journey into the heart of Milan's artistic soul. 
For those seeking an immersive encounter with the world of La Scala, guided tours offer a behind-the-scenes glimpse into the magic that unfolds beyond the curtain. Delve into the history of this iconic institution, explore its backstage areas, and gain insights into the intricate workings of a world-renowned opera house.
As you leave this fascinating place, you carry with you the memory of a performance and a profound appreciation for the artistry that has echoed through its halls for centuries. Whether attending a gripping opera, a mesmerizing ballet, or a soul-stirring concert, a visit to La Scala de Milan is an invitation to partake in the timeless symphony of Milan's cultural legacy.
Voyage Tips Advice: Book your tickets in advance, and if possible, attend an evening performance for the complete opera experience.
Costs: Ticket prices vary, from €25 for museum entry to €200+ for opera performances.
Recommended Time: Evening performances for the complete opera experience.
Best Way to Get There: Located in the city center, easily accessible on foot or by metro to La Scala station.
La Galleria Vittorio Emanuele II: Luxury Shopping Under an Architectural Marvel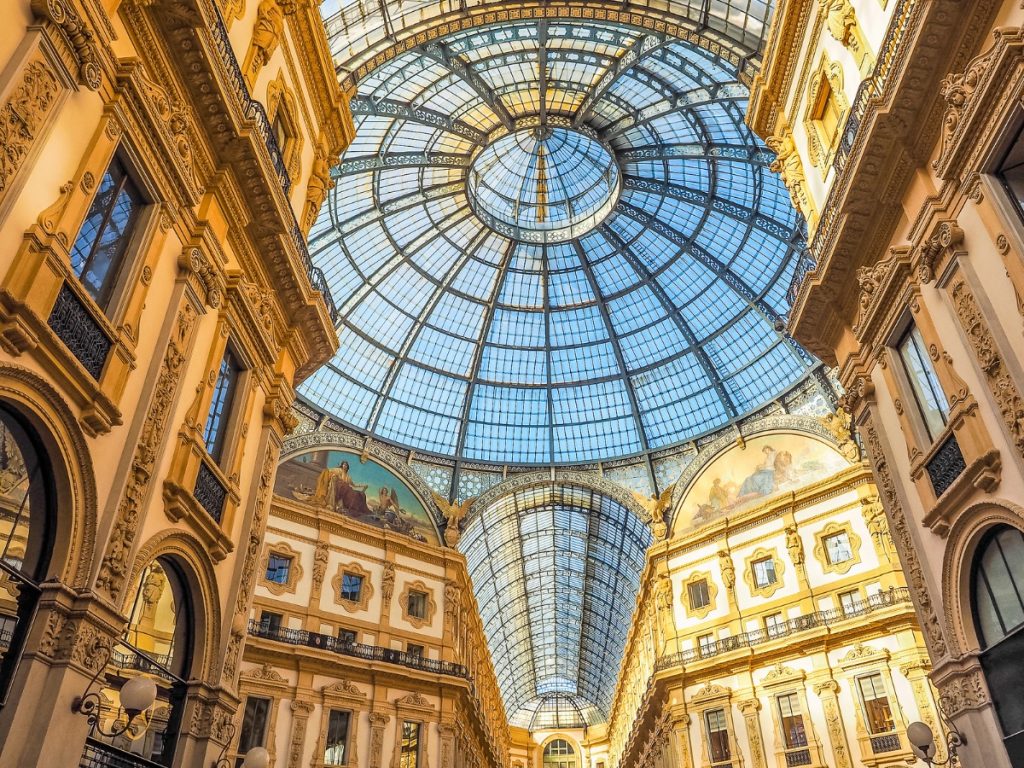 Embark on a journey through Milan's architectural and retail splendor with a visit to the iconic La Galleria Vittorio Emanuele II. Nestled in the heart of the city on Piazza del Duomo, this historic shopping arcade is not just a destination; it's a symbol of Milanese elegance, luxury, and timeless charm.
Constructed between 1865 and 1877, La Galleria is a testament to the architectural prowess of Giuseppe Mengoni. Its soaring iron and glass roof, crowned with a central dome, creates an atmosphere that seamlessly blends luxury with sophistication. As you enter through its grandiose entrances, you're greeted by a panorama of high-end boutiques, renowned cafes, and an ambiance that exudes the spirit of Milanese cosmopolitan life.
Strolling through the arcade, you'll discover a blend of classical and modern elements—marble floors, intricate mosaics, and ornate detailing that reflect the grandeur of the past. La Galleria is not merely a shopping destination; it's a living museum of Milanese history and culture.
Renowned as one of the world's oldest shopping malls, La Galleria is a haven for those seeking designer labels, exquisite jewelry, and unparalleled craftsmanship. From Prada to Gucci, the boutiques lining its elegant corridors showcase the epitome of Milan's influence in the world of fashion and style.
In addition to high-end shopping, La Galleria is a culinary delight. Its historic cafes, such as Zucca and Marchesi, offer a taste of Milanese gastronomy amidst an atmosphere steeped in tradition. Savor an espresso or indulge in delectable pastries as you soak in the ambiance of this architectural gem.
The central octagonal space, known as the "Ottagono," is adorned with a mosaic depicting the emblem of the House of Savoy. Tradition holds that spinning on the bull depicted in the mosaic brings you good luck.
Whether you're strolling through its chic boutiques, relishing Milanese delicacies, or simply absorbing the architectural opulence, a visit to La Grand Galleria Vittorio Emanuele II is one of the most beautiful tourist attractions in Milan.
Voyage Tips Advice: For a truly Italian experience, try the traditional panettone at Pasticceria Marchesi.
Costs: Free unlimited access to public, but costs for shopping in Milan and dining.
Recommended Time: Anytime for a leisurely stroll or evenings for a vibrant atmosphere.
Best Way to Get There: Centrally located, a short walk from the Cathedral and La Scala.
Castello Sforzesco: A Fortress of Art and History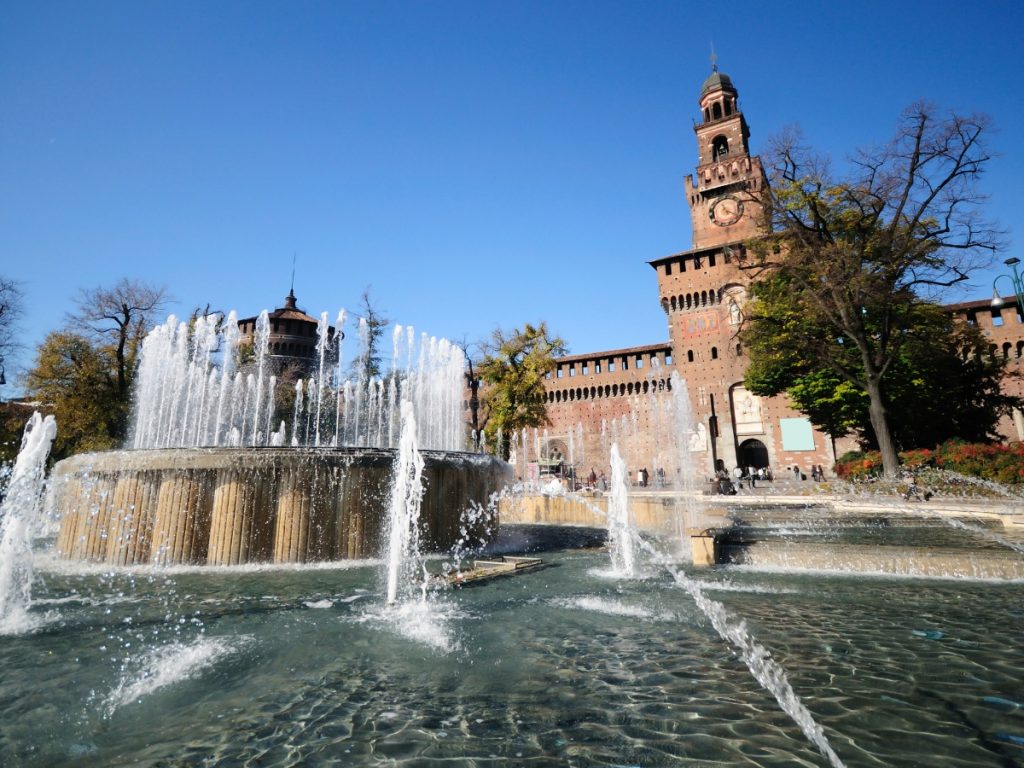 Visit the majestic Sforza Castle, a witness to the city's medieval grandeur and Renaissance glory, and go on a journey through the chronicles of Milanese history. This magnificent stronghold, nestled in Parco Sempione, serves as a custodian of Milan's past and a center of cultural treasures and creative masterpieces.
The castle, built in the 15th century by the Duke of Milan, Francesco Sforza, has seen the ups and downs of Milan's fortunes. Its formidable walls and towers evoke an era of strategic military architecture, offering a glimpse into the city's rich medieval legacy.
As you approach the castle, you're greeted by the majestic Torre del Filarete, an architectural masterpiece that serves as a prelude to the artistic treasures. The castle's courtyards and gardens provide a tranquil escape, inviting you to wander through centuries-old architecture and lush greenery.
Within the castle's walls, several museums beckon culture enthusiasts. The Pinacoteca di Brera, housed here, boasts an extensive collection of Italian Renaissance art featuring masterpieces by Michelangelo, Caravaggio, and Raphael. The Castle Museums offer diverse exhibits, including ancient artifacts, medieval weaponry, and decorative arts.
The Sala delle Asse, adorned with mesmerizing frescoes by Leonardo da Vinci, adds a touch of Renaissance genius to the castle's allure. Each room unfolds a chapter of Milanese history, providing a comprehensive narrative that spans centuries.
The castle's courtyards often host cultural events and exhibitions, transforming the historic space into a vibrant hub of contemporary creativity. It is a living testament to Milan's ability to blend its storied past seamlessly with a dynamic present.
Surrounded by the park, the castle becomes a focal point for strolls and picnics, offering respite from the urban hustle. The castle's strategic location and cultural significance make it an essential stop for those seeking to unravel the captivating tapestry of Milan's history and artistic heritage.
Voyage Tips Advice: Mondays can be less crowded, but some museums may be closed, so plan accordingly.
Costs: Free entry to the castle, but some museums may have entry fees.
Recommended Time: Weekdays to avoid crowds.
Best Way to Get There: Walkable from the city center, or take the metro to Cairoli station.
Parco Sempione: Tranquil Oasis in the Heart of Milan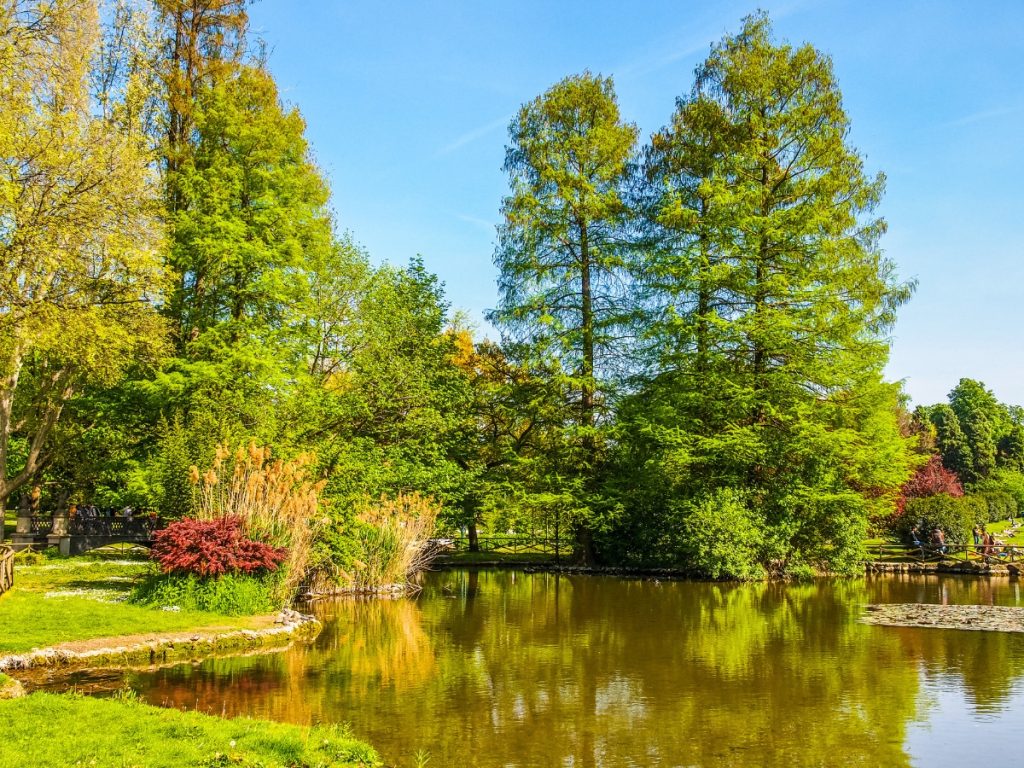 Visit the charming park to begin a leisurely vacation in the center of Milan's urban setting. This large public park is a haven of peace, harmoniously fusing lush flora with historic landmarks and contemporary recreation. It is located next to the Castello Sforzesco.
Initially designed in the late 19th century, the park is a verdant oasis within the bustling city. Its meticulously landscaped gardens, meandering pathways, and serene lakes create an idyllic setting for both locals seeking respite and tourists eager to explore Milan's outdoor charm.
The park's central lake, known as the Lago Sempione, reflects the picturesque surroundings and offers a serene escape for those seeking a peaceful interlude. Scenic bridges and charming walkways invite leisurely strolls, while the park's green expanses provide ample space for picnics or moments of quiet contemplation.
As you traverse the park's pathways, you'll encounter iconic landmarks such as the Arch of Peace (Arco della Pace), a neoclassical triumphal arch that serves as a gateway to the park. The arch's grandeur is complemented by its intricate sculptures, adding a touch of historical elegance to the park's ambiance.
For fitness enthusiasts, it offers jogging paths, fitness areas, and even a skateboard park catering to various outdoor activities. Families can enjoy the playgrounds scattered throughout, ensuring that every visitor finds a slice of leisure that resonates with their interests.
Whether you're seeking a tranquil escape, a cultural immersion, or a leisurely afternoon beneath the Italian sun, this park invites you to savor the harmonious blend of nature, history, and contemporary life that defines Milan's vibrant spirit.
Voyage Tips Advice Mornings are ideal for a peaceful stroll, and the park is beautifully illuminated in the evenings.
Costs: Park entry is free.
Recommended Time: Mornings for a peaceful stroll or evenings for beautiful lighting.
Best Way to Get There: Adjacent to Sforza Castle, easily reachable on foot.
Basilica of Sant'Ambrogio: A Spiritual Gem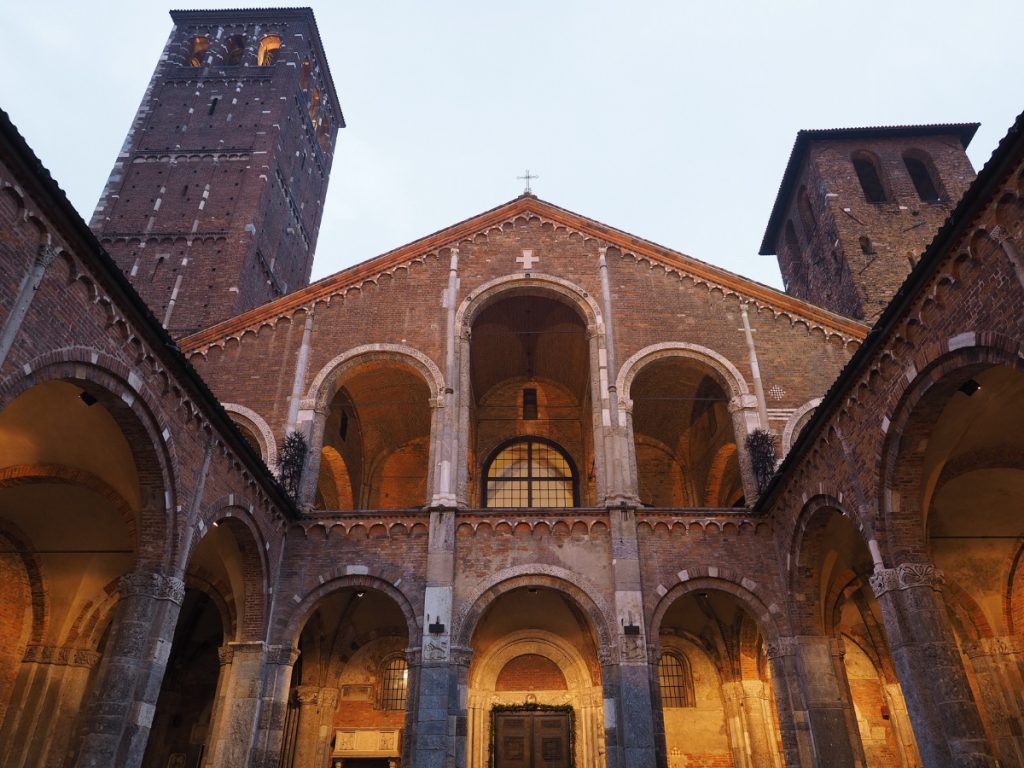 Discover Milan's spiritual and architectural heritage with a visit to the venerable Basilica of Sant'Ambrogio. Nestled in the historic Brera district, this ancient church is a testament to Milan's rich religious history and architectural prowess.
Dating back to the 4th century, the Basilica of Sant'Ambrogio is dedicated to Saint Ambrose, one of Milan's patron saints and a key figure in the early Christian church. The basilica's façade, a harmonious blend of Romanesque and Gothic styles, beckons you with its timeless elegance and historical significance.
One of the highlights of the Basilica of Sant'Ambrogio is its peaceful cloisters, a tranquil oasis within the bustling city. These cloisters, adorned with lush greenery and ancient tombstones, offer respite and contemplation. The intricate details of the columns and arches further enrich the spiritual ambiance.
The basilica houses relics of Saint Ambrose, housed in the crypt beneath the main altar. Pilgrims are drawn to this sacred space, where the saint's presence is palpable. The crypt is a poignant reminder of the basilica's role as a pilgrimage site for centuries.
The Porta Ticinese, an ancient Roman gate incorporated into the church's structure, adds a layer of historical significance.
Whether you're an architecture enthusiast, a history buff, or seek spiritual solace, visiting this ancient basilica is a profound journey through Milan's venerable past.
Voyage Tips Advice Weekdays offer a quieter atmosphere, perfect for contemplation.
Costs: Entry to the church is free.
Recommended Time: Weekdays for a serene atmosphere.
Best Way to Get There: Located in the Brera district, accessible by tram or metro.
Santa Maria delle Grazie Church: Home to The Last Supper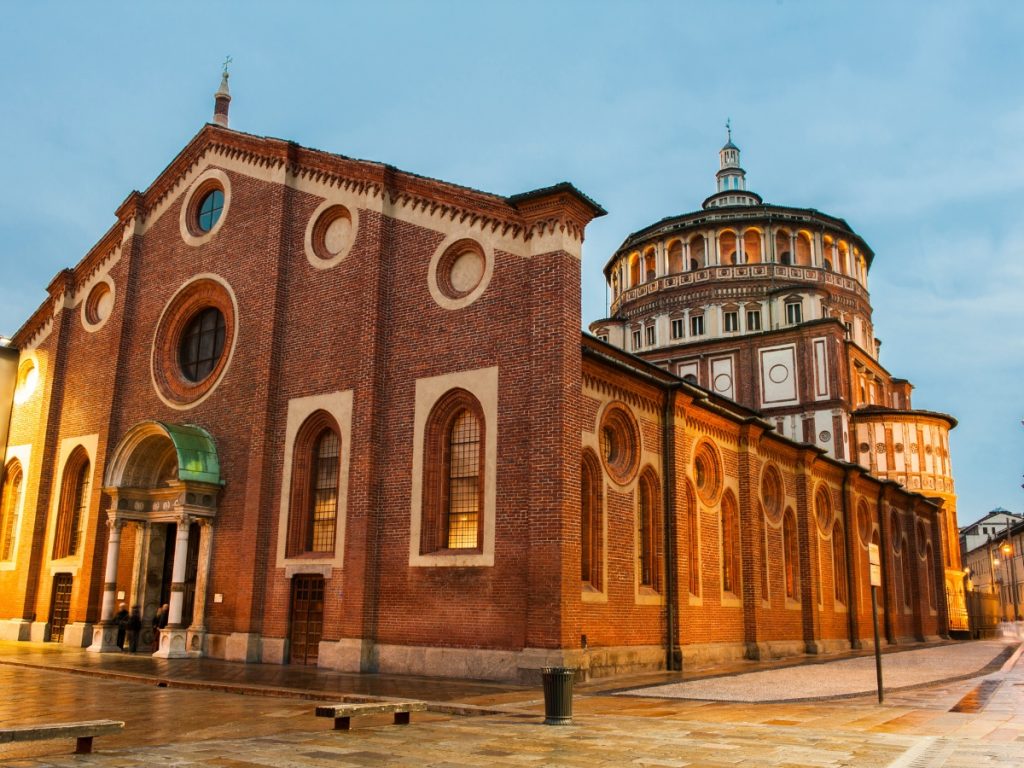 Embark on a spiritual and artistic pilgrimage through Milan with a visit to the historic Santa Maria delle Grazie Church, a gem nestled in the heart of the city. This sacred sanctuary, an embodiment of Renaissance elegance, holds not only architectural splendor but also a timeless masterpiece that has captured the world's imagination.
Built in the late 15th century, it is a testament to Milan's rich religious and cultural heritage. The church's exterior, adorned with a harmonious blend of Gothic and Renaissance elements, invites you to enter a world where faith and art converge.
However, the genuine pièce de résistance lies within the hallowed walls of the church—the famed mural of "The Last Supper." Stored in the Convent of Santa Maria delle Grazie, this masterpiece is an artistic triumph, capturing the poignant moment of Jesus Christ and his disciples during their last meal.
To witness this iconic mural is to experience a profound connection with art and spirituality. The vivid details, the play of light and shadow, and the emotional intensity of the figures evoke a sense of awe and contemplation. Viewing "The Last Supper" is a carefully orchestrated experience, with timed-entry tickets ensuring an intimate encounter with da Vinci's magnum opus.
The church of Santa Maria, a UNESCO World Heritage Site, has undergone meticulous restoration efforts to preserve its architectural integrity and historical significance. Its enduring presence is a testament to Milan's commitment to safeguarding its cultural treasures.
When visiting it, it's advisable to secure tickets in advance due to the high demand for viewing "The Last Supper." This ensures a seamless and immersive encounter with one of the most iconic works of art in human history.
In essence, a visit to this church transcends the boundaries of time, inviting you to witness the intersection of faith and artistic brilliance. As you stand in the presence of da Vinci's masterpiece, you become part of a narrative that has unfolded over centuries, weaving together Milan's spiritual and cultural tapestry in a single, awe-inspiring moment.
Voyage Tips Advice: Book a guided tour for insights into the painting's history and restoration.
Costs: Timed-entry tickets for The Last Supper, around €10-€15.
Recommended Time: Book in advance for morning or afternoon viewings.
Best Way to Get There: Walkable from the city center or take the metro to Cadorna station.
Pinacoteca di Brera: Artistic Treasures Galore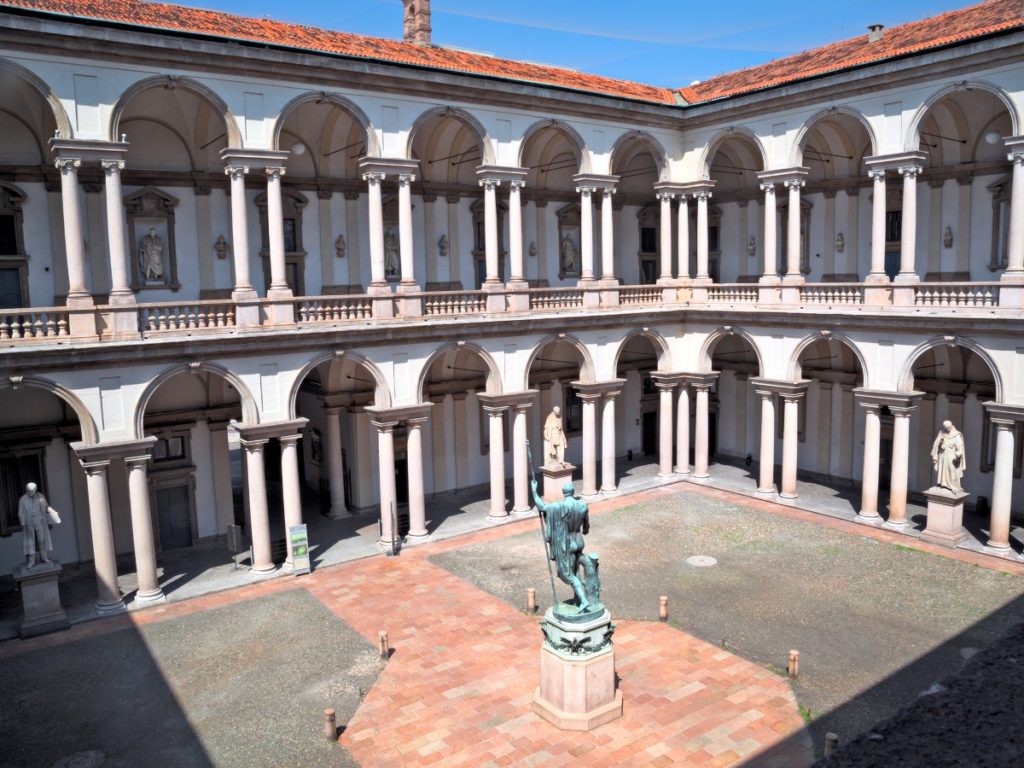 Visit the renowned art gallery Pinacoteca di Brera in Milan to embark on an artistic voyage. It is located in the thriving Brera neighborhood. This cultural refuge, located inside the Palazzo Brera, is proof of Milan's dedication to safeguarding and honoring the diversity of Italian art.
Founded in the late 18th century, the Pinacoteca di Brera boasts a stellar collection of Italian Renaissance masterpieces, showcasing the genius of artists such as Raphael, Caravaggio, and Mantegna. As you step into its grand halls, you're enveloped in an atmosphere transcending time—a space where art becomes a bridge between the past and the present.
The gallery's centerpiece is Raphael's "The Marriage of the Virgin," a masterpiece that exemplifies the grace and beauty of the Renaissance. The meticulous details, vibrant colors, and emotional depth of this painting illustrate the artistic brilliance that defines the Pinacoteca di Brera.
Beyond Raphael, the gallery unfolds a rich tapestry of artistry. Caravaggio's "Supper at Emmaus" captivates with its dramatic chiaroscuro, while Mantegna's "Dead Christ" elicits contemplation through its poignant portrayal. Each artwork within the Pinacoteca di Brera tells a story, offering you a profound glimpse into the evolution of Italian art.
You can also appreciate the Brera Astronomical Observatory, housed within the same complex. This convergence of art and science adds a unique dimension to the cultural offerings of the Brera district.
When planning a visit to the Pinacoteca di Brera, you should check for special exhibitions or events that enhance your cultural experience. The gallery's central location in the artistic Brera neighborhood makes it an accessible and integral part of Milan's cultural landscape.
As you wander through its halls, you're not just witnessing masterpieces; you're participating in a journey through the soul of Italian art that unfolds with every brush stroke and gaze into the canvas.
Voyage Tips Advice Combine your visit with a stroll in the trendy Brera district, known for its artistic ambiance and vibrant street life.
Costs: Museum entry fees vary, starting from €5.
Recommended Time: Weekdays to enjoy the artwork without crowds.
Best Way to Get There: Located in the Brera district, accessible by tram or metro.
Museo nazionale della Scienza e della Tecnologia Leonardo Da Vinci: Innovation Unveiled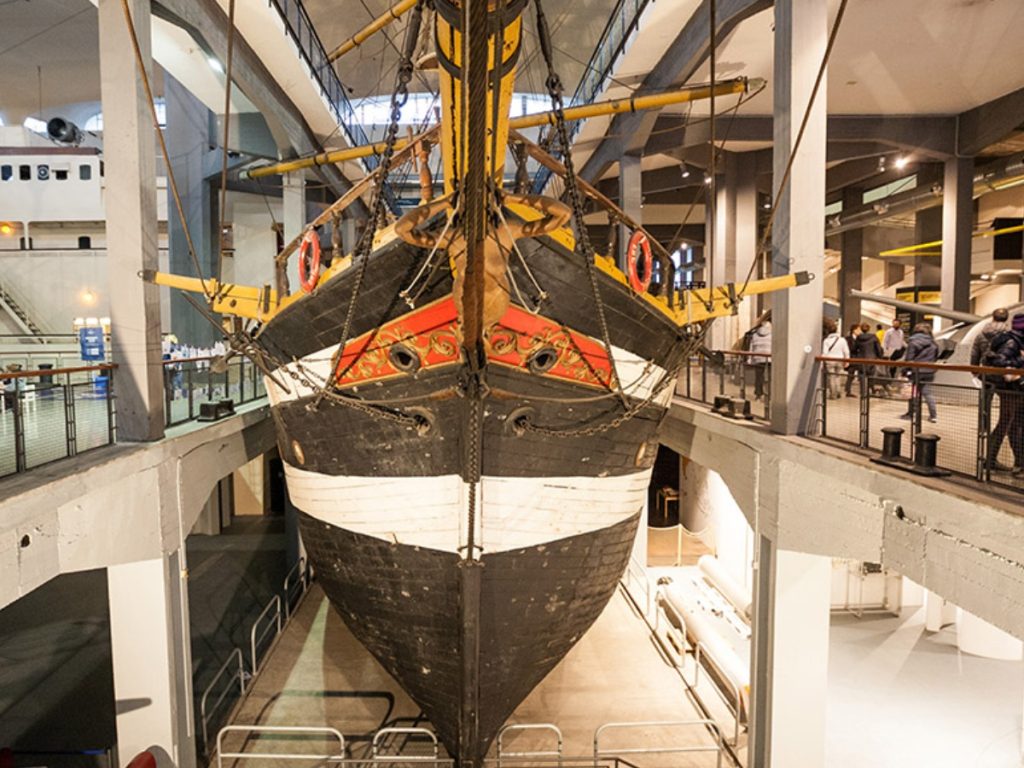 Dive into the convergence of art, science, and innovation at the Museo Nazionale della Scienza e della Tecnologia Leonardo da Vinci in Milan. Established in 1951, the National Museum of Science and Technology celebrates the genius of Da Vinci and showcases the evolution of science and technology over the centuries.
The "Leonardo da Vinci" section pays homage to the master's inventive spirit, featuring models of his ingenious designs, from flying machines to hydraulic systems. Explore the "Transportation" section, delving into the history of mobility with vintage cars and iconic locomotives.
Discover the transformation of energy sources in the "Energy" section, where interactive exhibits engage you in the intricacies of power generation. Unveil the wonders of communication technologies in the "Communications" section, from the telegraph to modern telecommunications.
For space enthusiasts, the "Space" section offers a journey through the cosmos with models of spacecraft and telescopes. The museum's dynamic nature includes temporary exhibitions, workshops, and educational programs, fostering curiosity and engagement.
Check the museum's schedule for special events or exhibitions during your visit. With its central location in Milan, the Museum of Science and Technology invites both locals and tourists to explore the wonders of science and technology in the spirit of Leonardo da Vinci's visionary legacy.
Voyage Tips Advice: Plan a half-day visit to fully immerse yourself in the fascinating world of innovation. Check the museum's schedule for workshops or live demonstrations.
Costs: Museum entry fees range from €7 to €12.
Recommended Time: Half-day visit to explore thoroughly.
Best Way to Get There: Take the metro to Porta Genova station or tram line 14.
Navigli District: Canal-side Charm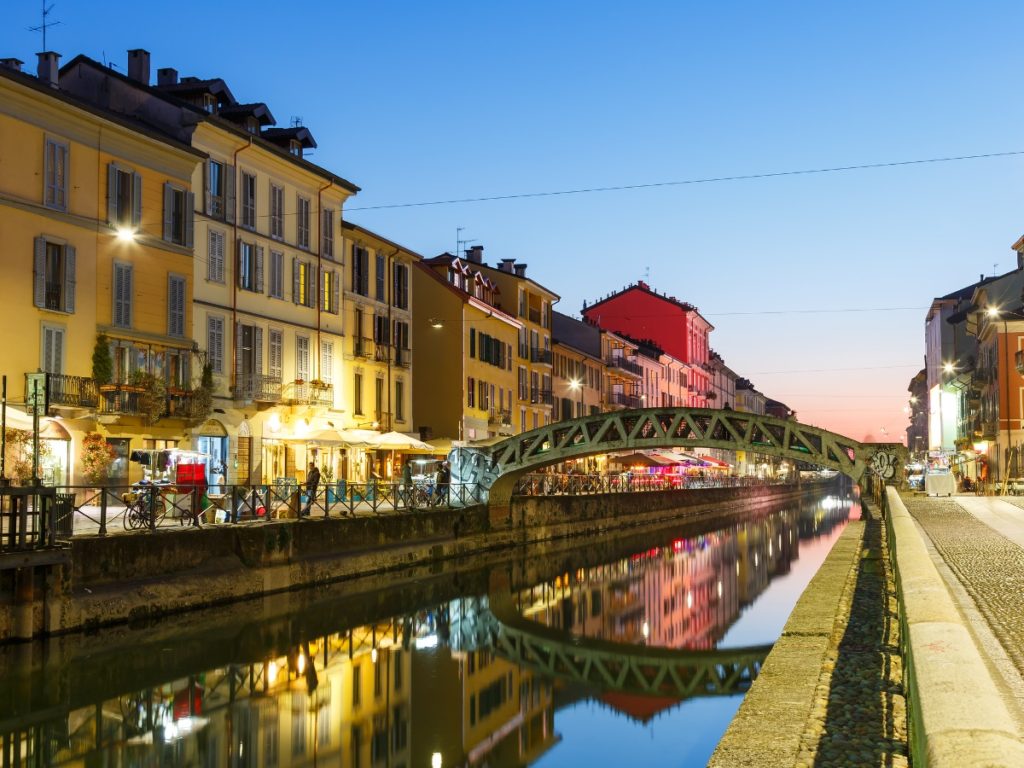 Embark on a journey through the vibrant Navigli District in Milan, where history, culture, and modernity converge along picturesque canal-side charm. This dynamic neighborhood, renowned for its lively atmosphere, represents a unique blend of tradition and contemporary flair.
The Navigli District's origins trace back to the 12th century when a complex network of canals was designed to facilitate transportation of goods and materials. Today, these historic waterways contribute to the district's distinctive character, creating an inviting backdrop for strolls and al fresco dining.
Wander along the Naviglio Grande and Naviglio Pavese canals, lined with many cafes, restaurants, and boutiques. The charming cobblestone streets exude a bohemian vibe inviting you to savor the artistic and cultural richness that defines this eclectic neighborhood.
The Navigli District is densely packed with art galleries and studios showing the works of new and seasoned artists. The vibrant street art adds an additional layer to the creative tapestry, turning every corner into a canvas for self-expression.
The district truly comes alive in the evenings when the numerous bars and cafes spill over with patrons, creating a lively ambiance. Join the locals in an aperitivo ritual—a pre-dinner drink accompanied by delectable snacks—and immerse yourself in the convivial spirit of Milanese social life.
Navigli is not just a place for leisure; it's also a shopping haven. Explore boutique stores offering unique fashion finds, vintage treasures, and handmade crafts. The Navigli District is a treasure trove for those seeking one-of-a-kind items and a break from mainstream retail.
To make the most of your visit, consider timing it with one of the district's events or festivals, such as the Navigli Design District, during Milan Design Week. This ensures an immersive experience of Milan's creative scene's cutting-edge trends and innovations.
Navigli's central location ensures easy access, making it a must-visit destination for both locals seeking an escape and tourists eager to capture the essence of Milanese culture. Whether you're admiring canal-side architecture, exploring art centers, or indulging in the lively social scene, the Navigli District promises an unforgettable journey through the soul of Milan.
Voyage Tips Advice Evenings are the best time to visit for a lively atmosphere and to witness the iconic Navigli lights.
Costs: Free to explore, costs for dining and shopping.
Recommended Time: Evenings for a lively atmosphere.
Best Way to Get There: Walkable from the city center, or take tram line 3 or 9.
Branca Tower: A Panoramic Perspective
Ascend to new heights and immerse yourself in Milan's skyline panorama from the distinctive Branca Tower. Originally a factory chimney, this architectural marvel in the Navigli District has been reimagined into an elegant observation deck, offering breathtaking views and a journey through the city's industrial history.
As you make your ascent, notice the meticulous design that seamlessly blends the tower's industrial roots with modern sophistication. The interplay of steel and glass creates an ambiance that pays homage to Milan's rich industrial heritage while embracing contemporary elegance.
The Branca Tower's strategic location offers a unique perspective of the Navigli District, with its charming canals and bustling streets. Take a moment to appreciate the dynamic energy of this eclectic neighborhood, where history and modernity coexist harmoniously.
The observation deck is not merely a vantage point; it's an immersive experience. Capture the cityscape through the lens of the provided telescopes, allowing you to zoom in on iconic landmarks and discover hidden gems.
Whether you're a history enthusiast, a photography buff, or someone seeking a unique perspective of Milan, the Branca Tower promises an unforgettable experience. With its blend of industrial legacy and contemporary style, this observation deck stands as a testament to Milan's ability to reinvent itself while preserving its rich cultural and architectural heritage.
Voyage Tips Advice: Sunset is the perfect time to ascend for a magical view of the city lights.
Costs: Ticket prices vary, starting from €5-€10.
Recommended Time: Sunset for a magical view of the city lights.
Best Way to Get There: Located in Parco Sempione, walkable or accessible by tram.
Porta Nuova: Modern Elegance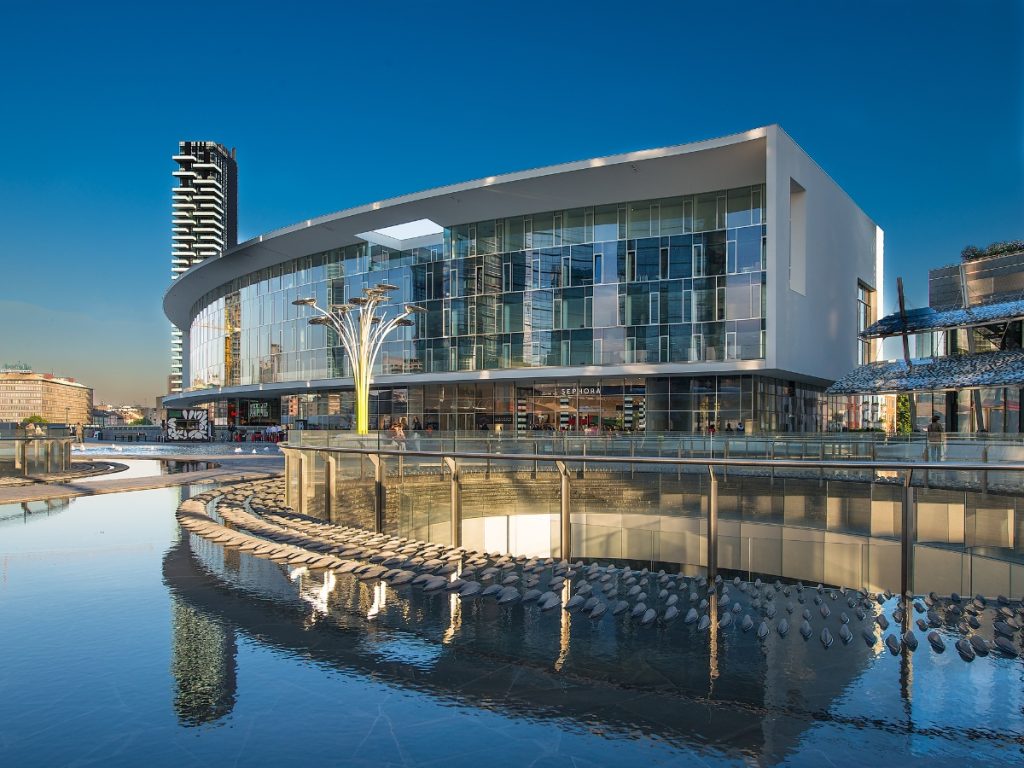 Discover modern elegance at Porta Nuova, a district in Milan that seamlessly blends contemporary architecture with vibrant urban living. This dynamic area is a testament to Milan's commitment to modernity and innovation.
Sleek skyscrapers, innovative design, and a bustling atmosphere characterize Porta Nuova. The district is a hub of business, culture, and lifestyle, offering you a glimpse into Milan's cosmopolitan spirit.
You will want to visit the streets to encounter cutting-edge structures, high-end boutiques, and chic cafes. The sleek lines of the buildings and the lively ambiance create a modern urban landscape that captivates both locals and tourists.
The district's central location ensures easy access, making it a convenient destination for those exploring Milan's contemporary side. Whether you are interested in architecture, shopping, or simply soaking in the energetic vibe, Porta Nuova invites you to experience Milan's evolution into a global metropolis.
Voyage Tips Advice: Morning hours provide a quieter ambiance for leisurely exploration.
Costs: Free to explore, costs for shopping and dining.
Recommended Time: Morning for a quieter ambiance.
Best Way to Get There: Centrally located, accessible by tram or metro.
Leonardo da Vinci's Vineyard: Viticulture and History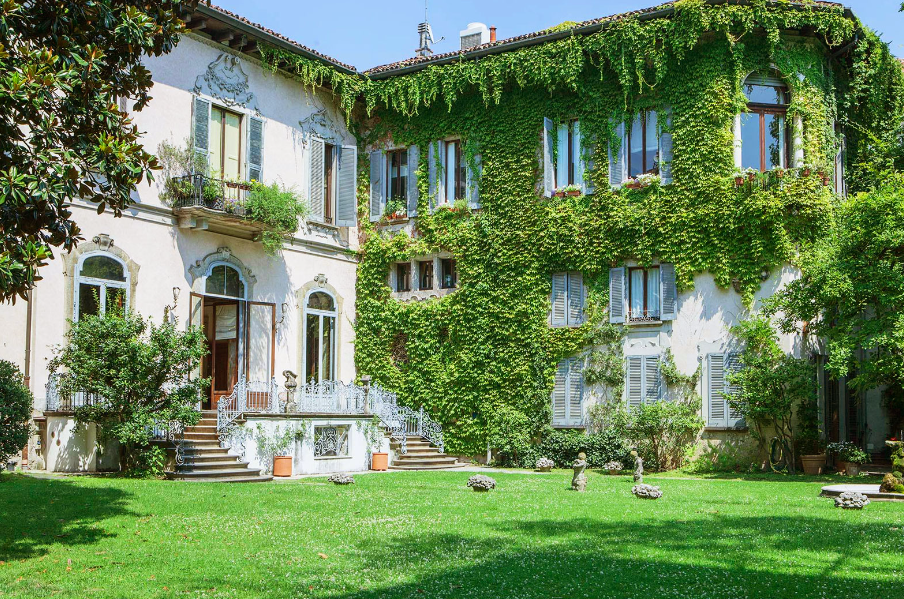 Embark on a journey into the viticultural history of Milan. This hidden jewel in the center of the city provides a unique view into the Renaissance master's connection with winemaking.
The Vineyard in the Brera district is a living testament to the artist's multifaceted genius. Initially commissioned by Ludovico Sforza, Duke of Milan, da Vinci designed the Vineyard to experiment with innovative agricultural techniques, showcasing his curiosity beyond the realms of art and science.
Today, the Vineyard is a tranquil oasis amid the urban hustle, where rows of vines flourish. Stroll through this historical enclave to absorb the serene ambiance and appreciate the meticulous restoration efforts that have preserved its authenticity.
You can learn about Renaissance viticulture and the specific grape varieties cultivated by its creator. The knowledgeable staff provides insights into the artist's agricultural experiments, creating a fascinating narrative that transcends traditional art-focused experiences.
The Vineyard is not just a historical site; it's a living classroom that invites wine enthusiasts, history buffs, and curious minds alike to explore the intersection of art, science, and agriculture in the Renaissance era. Its central location in Brera makes it an accessible and enriching stop for those seeking a deeper connection with Milan's artistic and agricultural heritage.
Voyage Tips Advice Tours are limited, so book in advance for an insightful and leisurely experience.
Costs: Guided tours with tasting; prices vary.
Recommended Time: Tours are limited; book in advance for an insightful experience.
Best Way to Get There: Located in the Brera district, accessible by tram or metro.
Quadrilatero della Moda: Fashionista's Paradise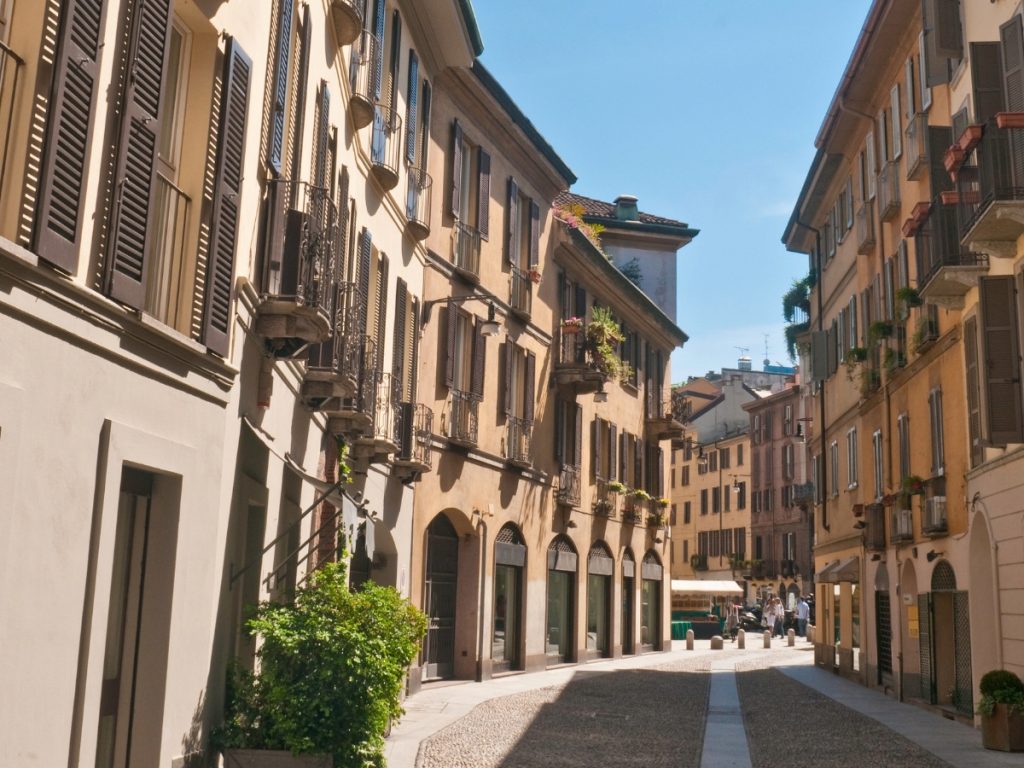 Step into the epitome of fashion and style at Quadrilatero della Moda, Milan's renowned fashion district. This chic enclave is a mecca for luxury shopping and high-end designer boutiques located in the city center.
Quadrilatero della Moda, or the "Fashion Quadrilateral," is a showcase of sartorial elegance featuring iconic brands, flagship stores, and trendsetting fashion houses. The district's meticulously designed streets, such as Via Montenapoleone and Via della Spiga, attract fashion enthusiasts and trendsetters worldwide.
As you wander through this stylish quarter, be captivated by the sophisticated storefronts and the latest haute couture. The district is not just a shopping destination; it's a living canvas that reflects Milan's influence as a global fashion capital.
Quadrilatero della Moda is a must-visit for those seeking a taste of luxury, whether exploring the latest collections or indulging in the timeless allure of Italian craftsmanship. The district's central location ensures easy access, inviting fashion aficionados to indulge in the glamour and sophistication that define Milan's fashion scene.
Voyage Tips Advice Weekdays provide a more relaxed shopping experience compared to weekends.
Costs: Free to stroll, costs for shopping.
Recommended Time: Weekdays for a more relaxed shopping experience.
Best Way to Get There: Centrally located, accessible by tram or metro.
San Maurizio al Monastero Maggiore: The Sistine Chapel of Milan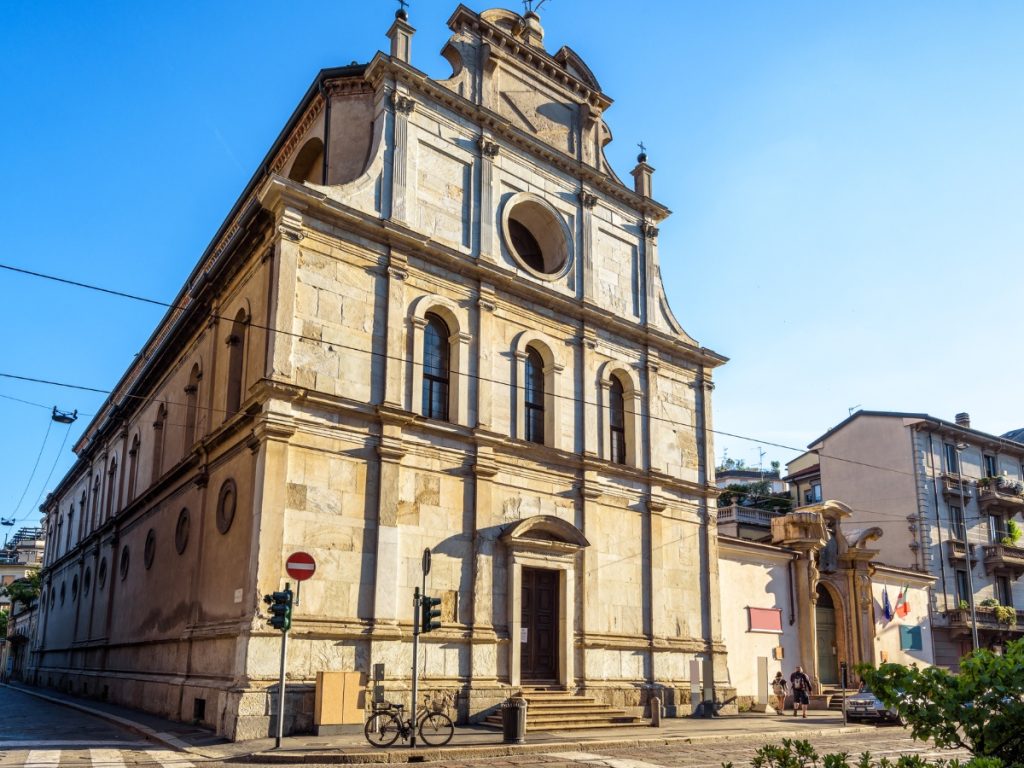 San Maurizio al Monastero Maggiore is an architectural marvel in central Milan. It will take you on a journey through art and history. This undiscovered gem, often known as the "Sistine Chapel of Milan," offers a mesmerizing fusion of spiritual majesty and artistic brilliance.
San Maurizio al Monastero Maggiore dates back to the 16th century and stands as a testament to Milan's rich cultural heritage. As you enter, be prepared to be mesmerized by the breathtaking frescoes that adorn the walls, ceilings, and chapels of this sacred space.
Often overshadowed by its more famous counterparts, the church is a masterpiece. The frescoes, created by renowned artists of the Renaissance, depict biblical scenes, saints, and angels with an intricacy and beauty that rivals their more celebrated counterparts.
The church is divided into two sections—the outer part for the general public and the inner part, known as the 'nun's choir,' adorned with extraordinary frescoes. The latter, accessible via a small entrance fee, unveils a world of artistic brilliance that rivals the grandeur of the Sistine Chapel in its detail and expressive power.
The intimate and serene ambiance of San Maurizio al Monastero Maggiore makes it a haven for art enthusiasts seeking a quieter and less crowded exploration of Milan's cultural riches. The church's location, near the bustling Brera district, adds to its charm, offering you a tranquil escape into the city's artistic past.
Take a step back in time as each fresco narrates a story that transcends centuries, providing a glimpse into the artistic and religious fervor that defines Milan's rich cultural tapestry.
Voyage Tips Advice Guided tours offer in-depth insights into the history and artistry of this hidden gem.
Costs: Free entry, donations appreciated.
Recommended Time: Guided tours for in-depth insights.
Best Way to Get There: Located in the city center, accessible by tram or metro
One Day in Milan: A Packed Itinerary
A universe of opportunities opens up once you enter Milan's vibrant streets. Begin your day by exploring the captivating blend of history and modernity, discovering what to do in Milan. Indulge your palate with exquisite Italian cuisine in quaint cafes, an essential part of the things to do in Milan Italy.
The city unfolds its cultural treasures as you visit iconic landmarks, unveiling the essence of what to see in Milan. Your day is a curated experience, a symphony of activities that promises not just a visit, but a journey through the heart of Milan's rich heritage and contemporary allure.
Morning
Start at the Duomo: Begin your day at the iconic Milan Cathedral, the Duomo. Explore the interior and climb to the rooftop for breathtaking views of the city if you're up for it.
Breakfast at Pasticceria Marchesi: Head to Pasticceria Marchesi, one of Milan's oldest pastry shops. Indulge in a delicious Italian breakfast with freshly baked pastries and a cappuccino.
Late Morning
Art at Pinacoteca di Brera: Immerse yourself in art at Pinacoteca di Brera. The Italian Renaissance artwork in this gallery, which includes pieces by Raphael and Caravaggio, is remarkable.
Lunch
Lunch in Brera District: Explore the charming Brera district and choose a local trattoria for a leisurely Italian lunch. Enjoy classic Milanese dishes like risotto or ossobuco.
Afternoon
Shopping on Via Montenapoleone: Walk off your meal with a stroll down Via Montenapoleone, Milan's fashion district. Window shop or indulge in some retail therapy at the luxurious boutiques.
Visit Sforza Castle: Head to Castello Sforzesco in the afternoon. Explore the castle grounds, visit the museums, and appreciate the historical significance of this fortress.
Evening
Aperitivo in Navigli District: Experience Milan's lively nightlife in the Navigli district. Enjoy an aperitivo—a pre-dinner drink with complimentary snacks—at one of the canal-side bars, a famous Milan attraction.
Dinner in the Navigli Area: Choose a cozy restaurant along the Navigli Grande for dinner. The canal-side ambiance and diverse dining options make it the best Milan can offer for an evening meal.
Night
Rooftop Drinks: End your day with panoramic views of Milan's skyline. Head to a rooftop bar like Ceresio 7 or Terrazza Gallia for a nightcap and enjoy the city lights. There are many bars and restaurants to choose from.
Optional:
San Siro by Night: If you're a football fan and the schedule allows, consider catching a night game or taking a stadium tour at the iconic San Siro Stadium, the home stadium of AC Milan, also known as the Giuseppe Meazza Stadium.
This itinerary offers a mix of Milan's cultural highlights, culinary delights, and a taste of its vibrant atmosphere. Adjust the pace based on your preferences, and you'll surely have an unforgettable day in this captivating city!
Visit Milan in 2 days: Exploring Beyond the Basics.
Day 1: Art and History Exploration
Morning
Start at Sforza Castle: Begin your day exploring the castle. Dive into the rich history of this medieval fortress and visit its museums, which house masterpieces by Michelangelo and other renowned artists.
Breakfast in Brera: Head to the Brera district for breakfast. Enjoy a delightful morning meal in one of the artistic cafés nestled in this bohemian neighborhood.
Late Morning
Artistic Wander in Brera: Take a leisurely stroll through the Brera district. Explore the charming streets, art centers, and boutiques that define this cultural hub.
Lunch
Lunch in Brera: Opt for a delicious lunch in a local trattoria, savoring the flavors of Milanese cuisine in the heart of Brera.
Afternoon
Visit Pinacoteca di Brera: Spend your afternoon exploring the Pinacoteca di Brera. Immerse yourself in the art collection featuring works from the Italian Renaissance.
Shopping in Brera:  Discover unique shops and boutiques in Brera for a spot of shopping. The area is known for its artsy and fashionable offerings.
Evening
Dinner in Navigli: Head to the Navigli district for dinner. Choose a restaurant along the canal to enjoy a picturesque evening by the water.
Nightcap at a Rooftop Bar: Relax after a long day with a nightcap at a rooftop bar. Take panoramic city views as you relax after a day of exploration.
Day 2: Cultural and Historical Exploration
Morning
Milan Central Station: Start your day at Milan Central Station, a grand and iconic transportation hub. Marvel at the architecture and grab a quick breakfast at one of its cafes.
Visit the Cimitero Monumentale di Milano: Explore the monumental cemetery, known for its impressive sculptures and historical graves. Experience a unique blend of art and history.
Late Morning
Business Center and Skyscrapers: Head to the modern Porta Nuova district, the business center of Milan. Admire the contemporary skyscrapers and maybe stop for coffee in one of the chic cafes.
Lunch
Lunch in Porta Nuova: Enjoy lunch in this bustling business district, where you'll find a mix of international and Italian cuisine.
Afternoon
La Scala and Surroundings: Visit La Scala, one of the world's most famous opera houses and one of the top attractions in Milan; it's undoubtedly worth a visit. Explore the surrounding area, filled with historical buildings and upscale shops.
Discover Religious Buildings: Explore important religious buildings such as the Basilica di Sant'Ambrogio and the San Maurizio al Monastero Maggiore. These churches offer a glimpse into Milan's rich religious history.
Evening
Dinner in the Brera or Duomo Area: Choose a restaurant in the Brera or Duomo area for a delightful dinner. Both areas offer a charming ambiance in the evening, one of the best places to eat and relax.
Opera Performance: If your schedule allows, attend a performance at the Milan Opera House (Teatro alla Scala). It's an unforgettable cultural experience.
This two-day itinerary provides a blend of Milan's historical, cultural, and modern aspects, ensuring you make the most of your time in this dynamic city. Enjoy your stay!
Where to Stay: Hotels in Milan
Choosing suitable accommodation is crucial for an enjoyable stay in Milan. For a blend of luxury and convenience, consider staying in the Brera district. This charming neighborhood offers proximity to major attractions, trendy cafes, and boutique shops. Alternatively, if you prefer modern elegance, explore hotels in the Porta Nuova district. With sleek designs and proximity to upscale shopping, it's a perfect choice for a stylish stay.
Grand Hotel et de Milan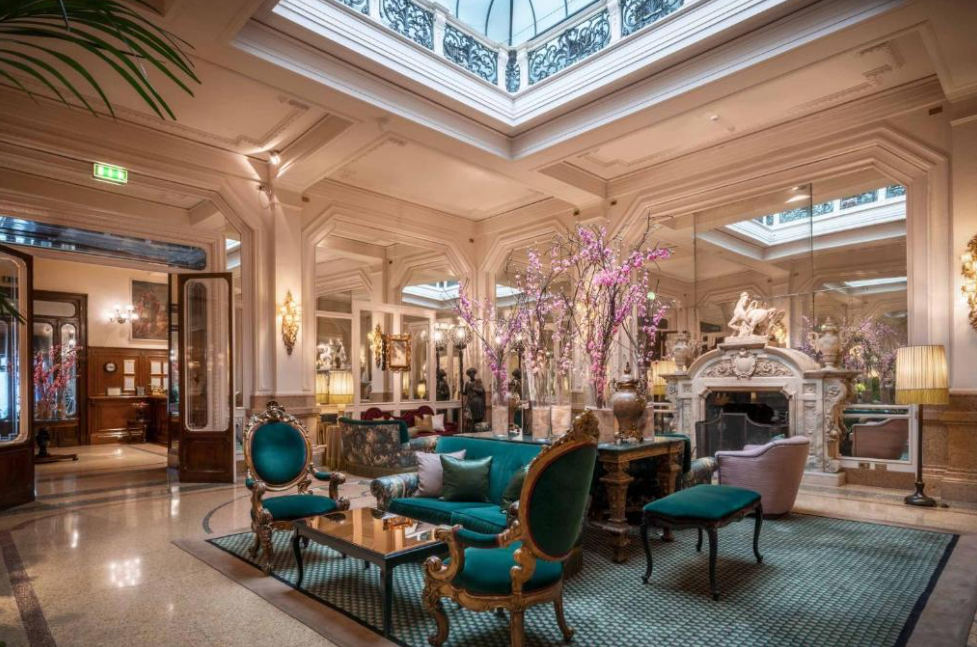 Location: In the heart of Milan's exclusive shopping district, 400 meters from La Scala opera house.
Cost: €644 per night
Strong Points: Luxury rooms, top-quality Italian cuisine, high-tech fitness center, excellent service, pets allowed.
Breakfast: €35 (very good breakfast).
Milan Center Apartment Studio – Porta Romana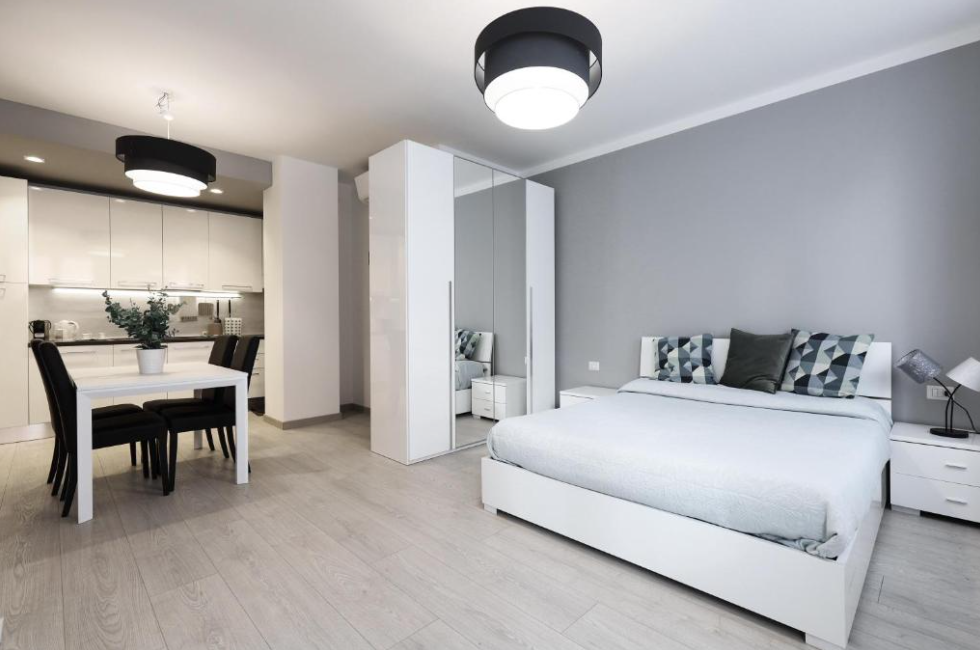 Location: Excellent location near tram and bus stops, 1.2 km from Porta Romana Metro Station.
Cost: €152 per night
Strong Points: 55 m² apartment with a kitchen, coffee machine, free WiFi, cleanliness, self-service.
Breakfast: Not available.
Park Hyatt Milano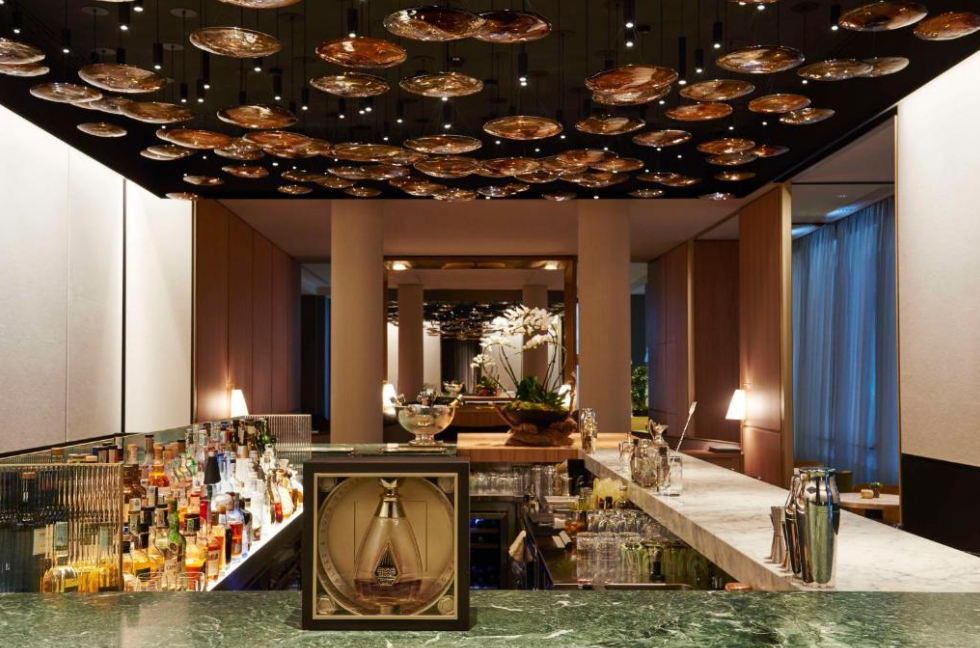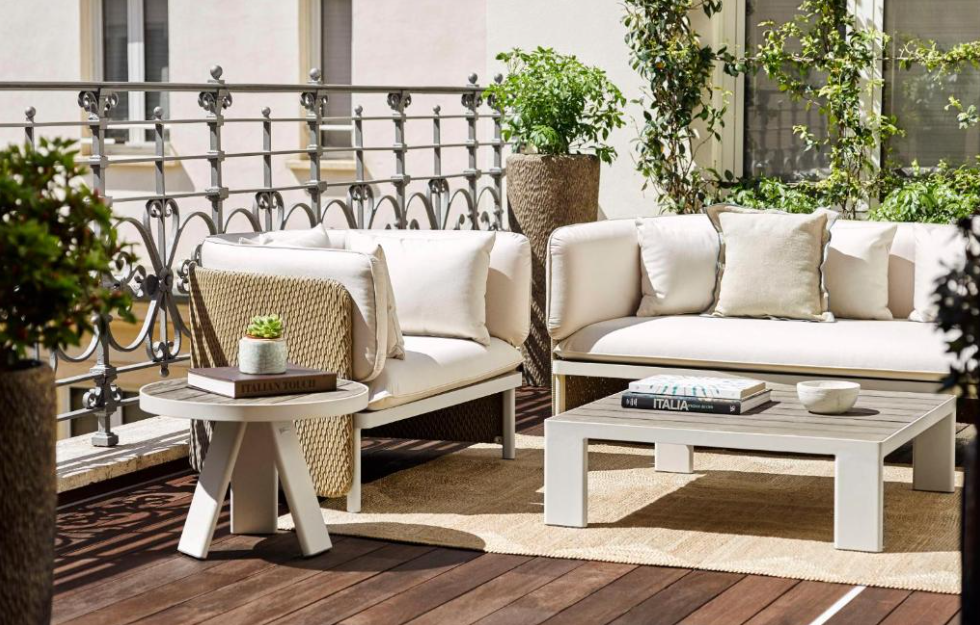 Location: Facing the entrance of the Galleria Vittorio Emanuele, in the heart of the fashion district, 200 meters from the Cathedral and La Scala Theatre.
Cost: €1,110 per night
Strong Points: Exceptional breakfast, prime location, attentive staff, big room size, spa and wellness center, 2 restaurants, private parking, room service.
Breakfast: €60 (exceptional breakfast).
Aparthotel Meneghino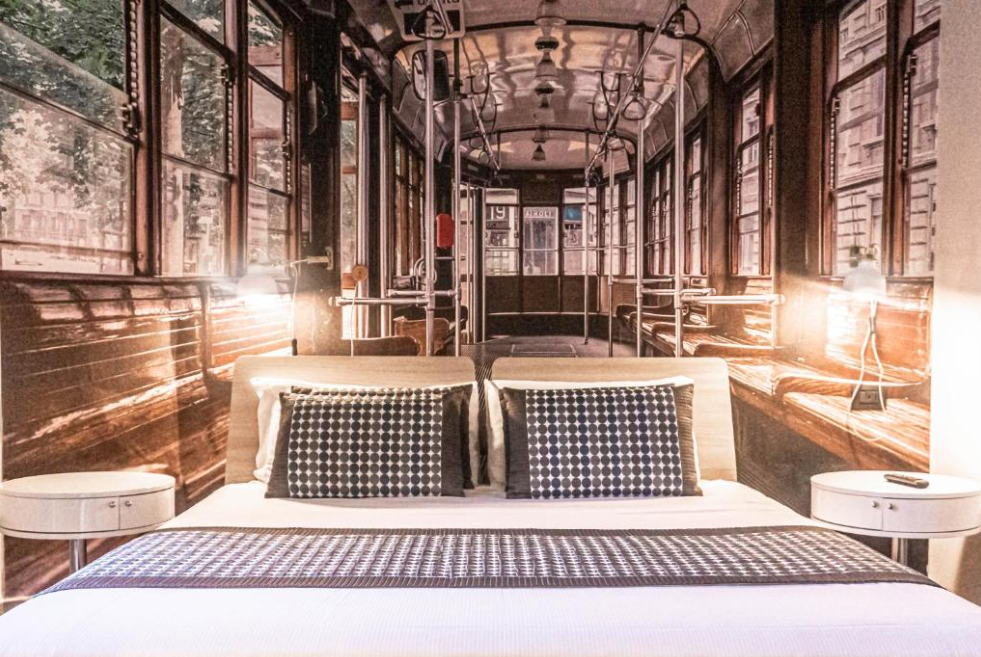 Location: Milan, 1.3 km from Duomo Milan, 1.3 km from Milan Fashion District, 1.4 km from La Scala
Cost: €176 per night
Strong Points: Large room with adjoining area for relaxing, small well-serviced kitchen, free WiFi, excellent location.
Breakfast: Not available.
A day trip from Milan: What to do Around
On your trip to Italy, if you run out of ideas for things to do in Milan, you may always consider a day away from the city and visit its surroundings, which will astound you and leave you in amazement.
Bergamo: A Tale of Two Cities North of Milan
Just near Milan, Bergamo city is renowned for its unique dual nature. The lower city, Città Bassa, boasts modern amenities and vibrant streets, while the upper city, Città Alta, is a medieval masterpiece with historic architecture and cobblestone streets. Venetian walls surround the city, and its charm has inspired poets and artists.
Discover the old Città Alta, which includes sites such as Piazza Vecchia and the Basilica of Santa Maria Maggiore. Take a leisurely walk along the walls for panoramic views. The Accademia Carrara is a haven for art lovers, housing works by Botticelli and Raphael.
How to Get There: Bergamo is easily accessible by train or bus from Milan. The journey takes around one hour. The cost varies, but budget-friendly options are available, with train tickets starting at about €5-€10 and bus tickets within a similar range.
Lake Como: The Enchanting Retreat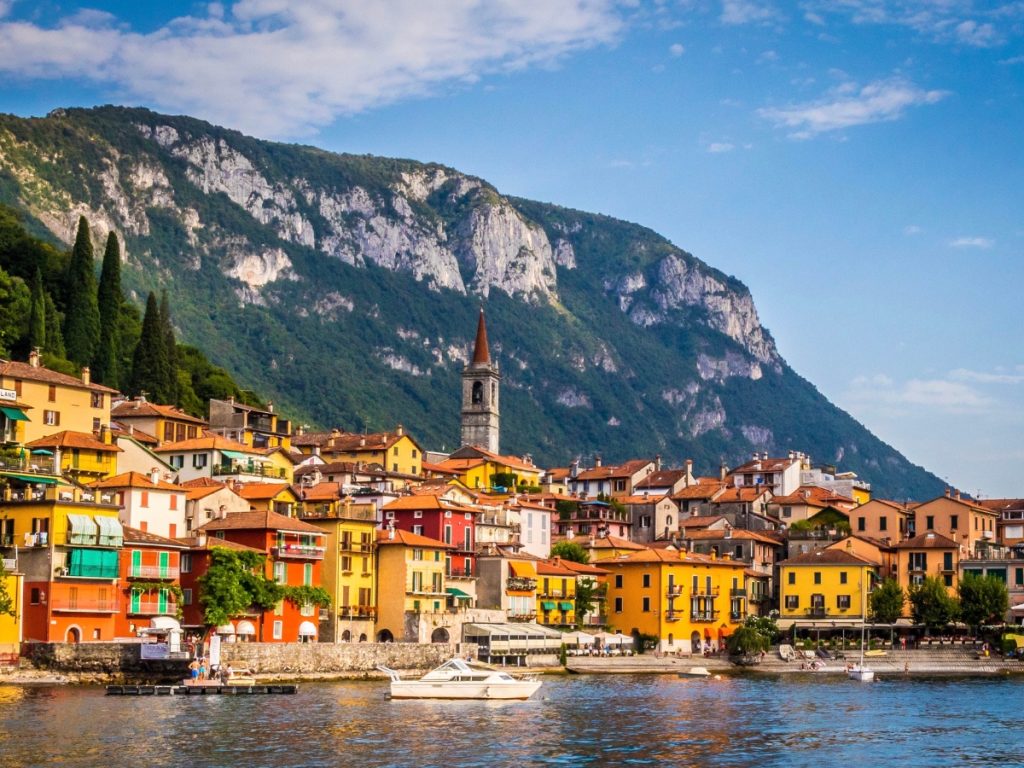 With its breathtaking Alps backdrop, Lake Como in Northern Italy has long been a favourite hideaway for the affluent and famous. The picturesque villages dotting its shores, luxurious villas, and clear blue waters make it a haven for tranquility seekers.
To admire the opulent villas, such as Villa del Balbianello, cruise the lake. Explore the charming town of Bellagio, known for its narrow streets and elegant boutiques. Take the funicular to Brunate for panoramic views. Como's historic center is a blend of medieval and rationalist architecture.
How to Get There: Trains from Milan to Como run regularly, taking around an hour. Alternatively, ferries operate on the lake. Costs vary, with affordable options for both trains and ferries. Train tickets can range from €5-€15, while ferry tickets might cost around €10-€15 for a one-way trip.
Lake Garda: Italy's Largest Lake
Lake Garda is Italy's largest lake, surrounded by picturesque towns, vineyards, and olive groves. Its varied terrain has something for everyone, from historical monuments to aquatic activities.
Explore the medieval Scaligero Castle in Sirmione, perched on a peninsula. Gardaland, a renowned amusement park, is perfect for families. Take a boat ride to the charming town of Malcesine and ride the cable car to Monte Baldo for breathtaking views.
How to Get There: Trains run from Milan to Desenzano del Garda, the central train station on the lake. From there, boats and buses connect to various towns. Costs depend on the mode of transportation. Train tickets can range from €10-€20, and boat tickets may vary from €10-€20 for one-way travel.
Lake Maggiore: Nature's Grandeur
Lake Maggiore, bordered by Italy and Switzerland, is known for its natural beauty and the Borromean Islands. The islands are adorned with grand palaces, lush gardens, and historical treasures.
Explore Isola Bella, home to the stunning Borromeo Palace and gardens. Visit Isola dei Pescatori, a picturesque fishing village. The Botanical Gardens of Villa Taranto in Verbania are a delight for nature enthusiasts.
How to Get There: Trains connect Milan to Stresa, a significant town on Lake Maggiore, in approximately one hour. From Stresa, ferries and boats traverse the lake. Costs vary depending on transportation choices. Train tickets can range from €10-€20, and boat tickets may differ from €10-€20 for one-way travel.
Turin: The Capital of Piedmont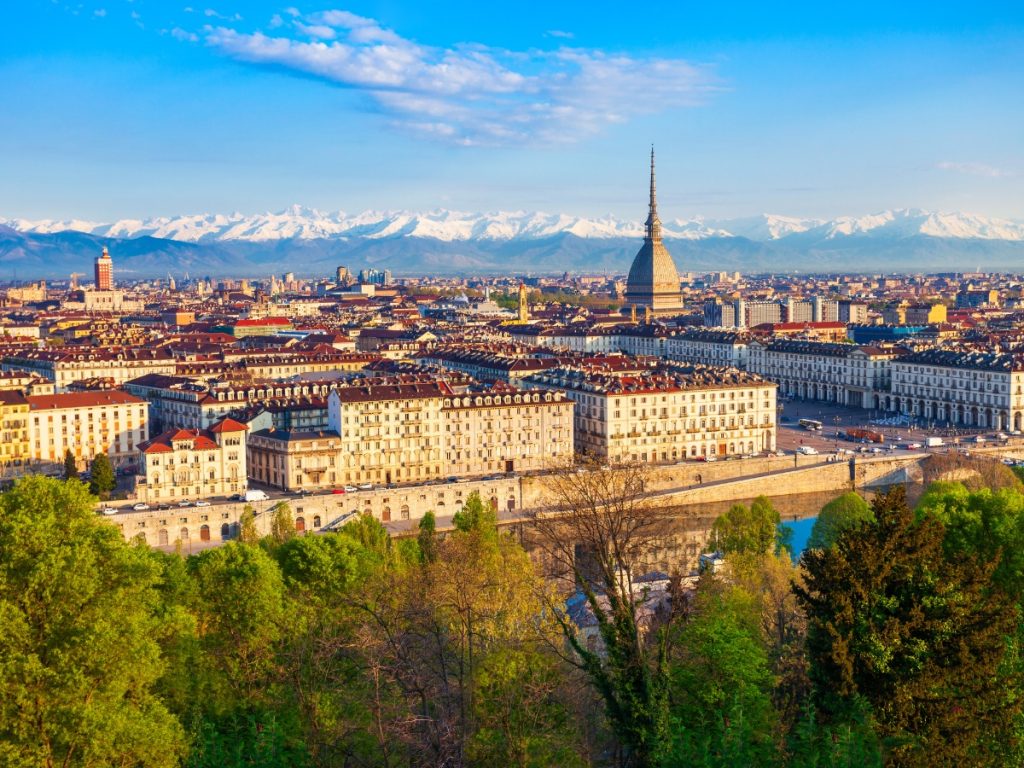 Turin, the capital of the Piedmont region, is a city of history, culture, and refined cuisine. Renowned for its baroque architecture and as the birthplace of Italian cinema, Turin offers a delightful mix of tradition and modernity.
Explore the Mole Antonelliana, housing the National Cinema Museum. Visit the Egyptian Museum, one of the world's largest collections of Egyptian artifacts. Stroll through the historic Piazza Castello and indulge in Piedmontese cuisine at local trattorias.
How to Get There: Trains from Milan to Turin run frequently, taking approximately one hour. Costs vary, with options for different budgets. Train tickets can range from €15-€30, depending on the type of train and class.
These surrounding areas provide a diverse range of experiences around Milan. While costs can vary, there are affordable options for transportation to suit every traveler's budget, making these destinations perfect for a day trip or longer explorations.