Everyone dreams about a holiday to a place where the sand is smooth as silk and the water is clean as a whistle. You don`t need to travel too far to make your dream come true because Europe can offer a premium beach holiday in paradisiacal conditions. In this old and lovely continent you can enjoy heavenly landscapes, wild adventures and plenty of partying sprinkled with ancient history and culture. Europe is blessed with a sheer variety of gorgeous beaches, colorful environments and unique natural habitats and it is very hard to decide when you have to choose the next destination for your beach holiday. Let us guide you with a top of the best European beaches.
1. Tropea Beach, Calabria (Italy)
As a starting point to our trip, we are heading to Italy and visit one of the loveliest beaches in Europe, Tropea Beach, located in Tropea, Calabria. This romantic town entices tourists with dramatic views, various accommodation possibilities, excellent food and numerous relaxing activities.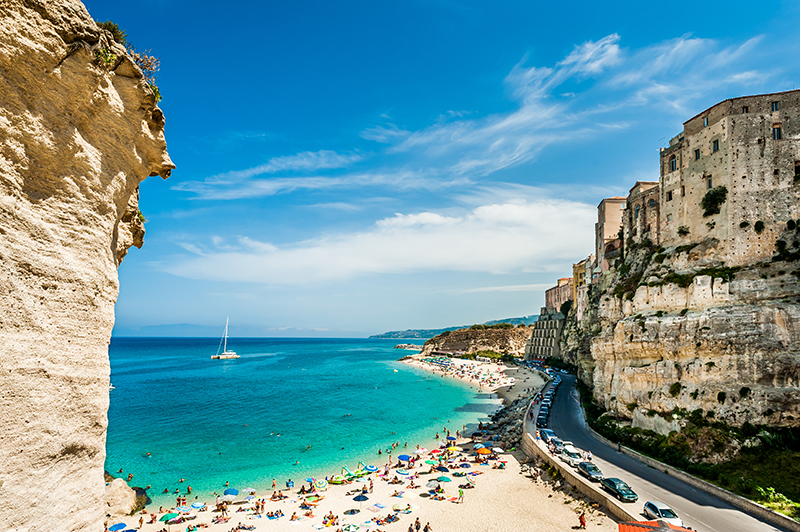 The ancient, rocky monuments, pedestrian alleys bordered with outdoor cafes and the pleasant weather are just a few of the attractions that this beautiful island has to offer. The closest port where you can find all the facilities to moor your boat safely is Yachting Kroton Club, in Calabria.
2. Cala Mariolu Beach, Sardinia (Italy)
Another amazing destination in Italy is definitely the Cala Mariolu Beach, a real paradise located on the eastern coast of Sardinia. The crystalline water speaks for itself and the sand is decorated with stunning small pebbles.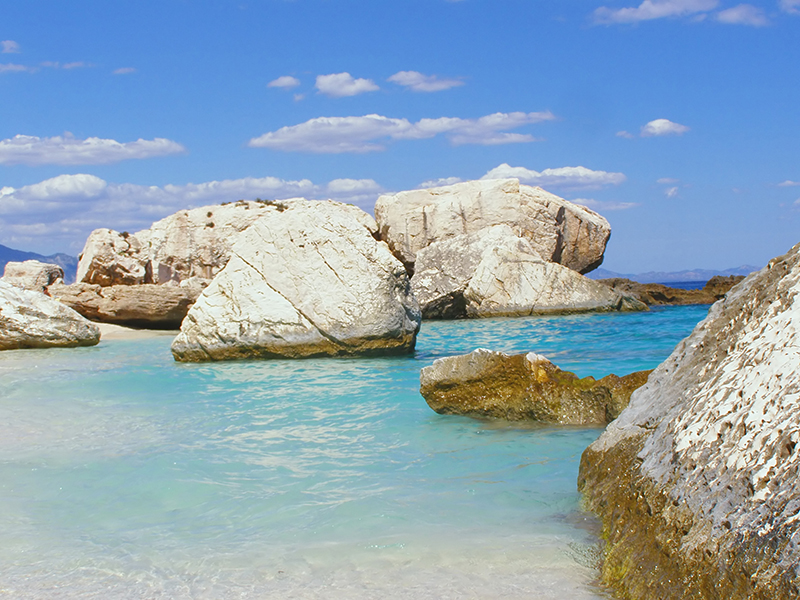 Tourists usually describe it as a beautiful dream, a marvelous and magical resort. It is the perfect location for water sports enthusiasts as it is very suitable for scuba diving and one of the best snorkeling beaches of Sardinia.
If you come by boat and need a great marina to moor we recommend Marina Cala dei Sardi.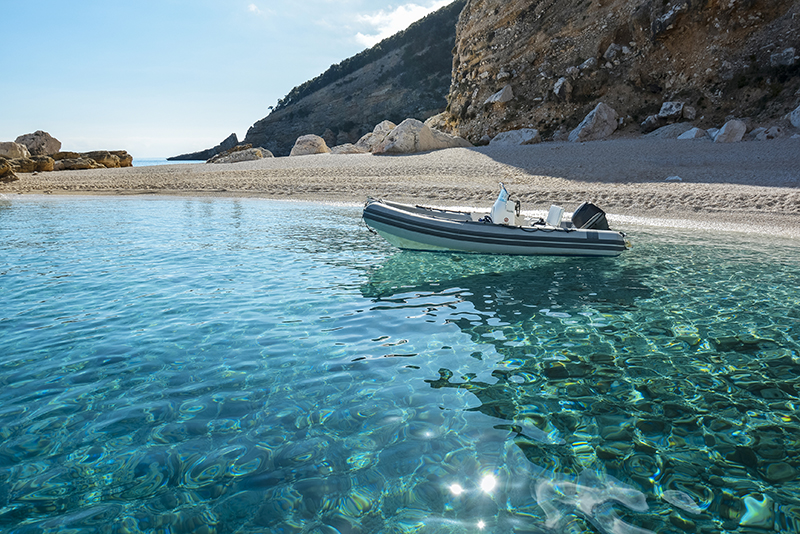 3. Ses Illetes Beach, Formentera (Spain)
If we are talking about tropical and fabulous beach destinations, our next stop is in Spain to visit Formentera's most fashionable beach, Playa de Ses Illetes. This unspoilt Balearic piece of heaven guarantees mesmerizing views and brilliant surroundings in a laid-back, bohemian atmosphere.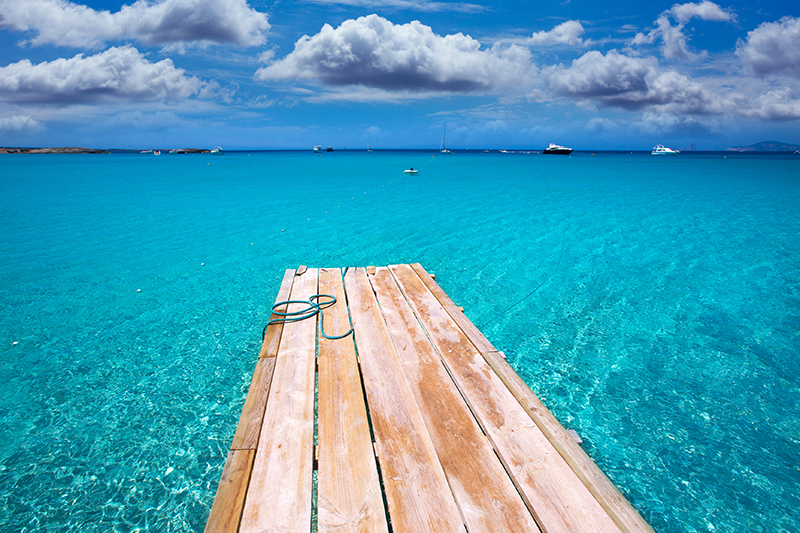 This amazing spot is the antidote of the never sleeping Ibiza that can be reached by a 30 minute ferry ride. Many divers and skippers come here to enjoy the unique ambience and their favorite place to moor their posh yachts seems to be Marina de Formentera.
4. Elafonissi Beach, Crete (Greece)
Our next destination is Greece, the exotic Elafonissi Beach, a real paradise in the stunning Crete Island, a peaceful and sandy land with sheer waters that creates the most relaxing environment. This amazing lagoon is one of the most famous and fancy beaches in Crete and lately has been completely turned into a luxurious resort visited by a huge number of tourists every year. The island is a conservation area, with lots of dunes and animals and amazing sand blended with little pink shells that are sparkling everywhere. Agios Nikolaos marina is one of the best choices for your boat.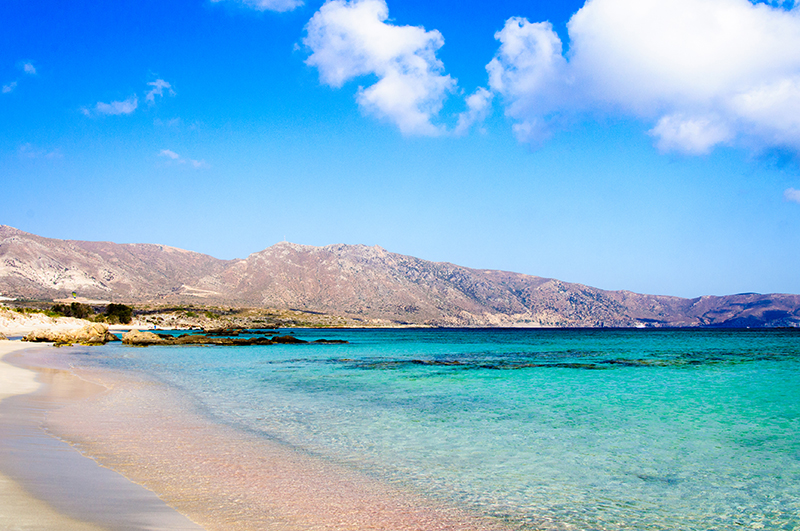 5. Traigh Mhor Beach, Barra (Scotland)
The Traigh Mhor Beach, in Scotland, is not as famous as the Mediterranean holiday resorts, but it can also be a great holiday destination. This is a beautiful white shell sandy beach that stretches on two miles and is famous for the abundance of cockles and other various shellfish. It is also very popular among photography enthusiasts as the coastal scenery is stunning especially in spring when wild primroses border the beach. The white sand, the rich plant life and the rocky land create a unique landscape providing a great relaxing opportunity. An excellent option to moor if you come by boat is Peterhead Bay Marina.
6. Macarelleta Beach, Menorca (Spain)
Back in Spain, the Macaraletta Beach is an exquisite spot on the south western coast of Menorca. The turquoise, clear and pleasantly warm water and the little gulfs around the rocky land are very enticing and offer a nice and memorable holiday. Most of Menorca`s lovely spots are not yet discovered and this fabulous place can reserve many surprises for tourists. A very good port to moor your boat is Marina Deportiva de Menorca that provides excellent accommodation conditions.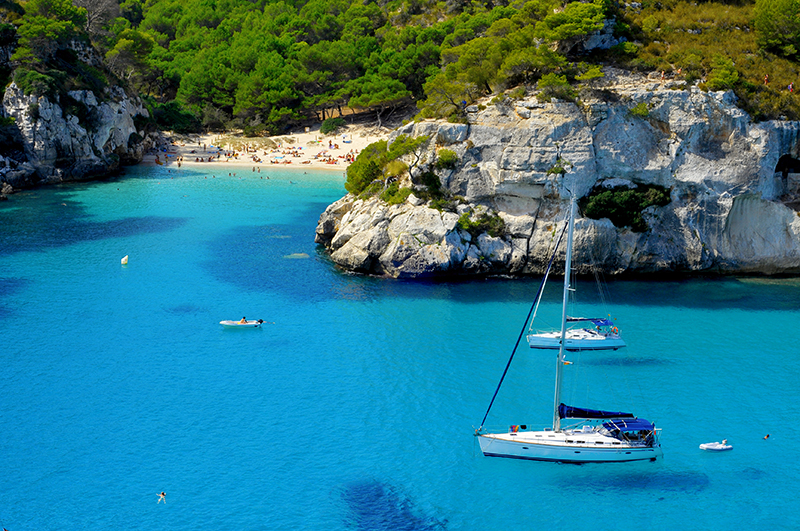 So, Europe offers so many possibilities to spend an unforgettable beach holiday even if you want to relax, party or simply stroll down the alleys and admire the scenery. You just have to pack your bathing suit and explore these heavenly destinations.