One of the most important decisions yacht owners have to make is choosing a flag state ( i.e. country of registry) because this decision will impact the taxes, privacy issues, exposure to liability and freedom to travel. In general, as long as the legal requirements and construction standards are met, yachts can be registered in any country, not just where the owner resides. Most experts agree that the best solution is an offshore registry in countries where the safe fiscal and legal systems offer relatively simple procedures for setting up offshore corporate structures such as Cayman Islands, the Channel Islands or Bermuda. The largest ship registry in the world is Panama, with almost 9,000 ships.
Because of the sometimes prohibitive costs of operating a yacht, charter income programs are an attractive option designed to help reduce operating costs and maintain the vessel in safe conditions. The charter management company takes care of insurance, dockage and maintenance issues, which can reduce the annual operating costs by as much as 70%. Additionally, engines and other systems are used more often and this increases their lifespan.
Sailing under a particular flag can be a complex decision that involves knowledge of international maritime law, so it's best to consult with a lawyer specialized in these matters. The flag state is authorized to enforce regulations related to periodic inspection, certification, pollution prevention and the number of days per year that the vessel needs to berth in its place of residence.
A good place to start looking for a flag country is the White List maintained by the Paris Memorandum of Understanding on Port State Control (Paris MoU). Flags on this list have a strong performance in the areas of safety, security and environmental protection and are subject to fewer inspections from the port officers. The Paris MoU also maintains Grey and Black Lists, where the risk of ship boarding and detentions is higher.
For reasons related to taxes and safety many owners choose the Cayman Islands, a British Overseas Territory in the Western Caribbean. The Cayman's flag, known as "Red Ensign" is more popular among large yachts. Other countries flying the Red Ensign and offering similar tax advantages are Bermuda, Anguilla, the British Virgin Islands, Gibraltar, and the Isle of Man. Essentially, these countries offer various benefits for boat owners such as low registration costs, simplified bureaucratic procedures and, in some cases, no taxes. This is especially useful for the residents of the European Union, who can register a yacht under a non-EU flag and operate under a "temporary importation structure" for 18 months without paying taxes or customs fees. The owner can reapply after the 18 months are over.
It's estimated that about 80% of the total amount of large yachts are currently registered in British Overseas Territories, especially the Cayman Islands and Gibraltar. According to the brokerage and management firm Edmiston Company, the decision to register a yacht in one of these countries is mostly due to their prestige, high standards and adherence to the Large Yacht Commercial Code, availability of a large number of qualified surveyors, protection of British maritime law, consular services and navy and commercial confidentiality .
Marshall Islands, Malta and Liberia are also popular options for large yachts, with construction, inspection and compliance systems in place that make it easier to own and operate large yachts. On the other hand, the US flag is not sought by yacht owners because of the burdensome regulations and numerous requirements that make it very difficult for any ship to be registered.
Considering all the above mentioned, here are the best four countries for yacht registration:
1. Cayman Islands
Renowned for its blue waters and stunning white sand beaches, the Cayman Islands is a British Overseas Territory in the Caribbean Sea, south of Cuba. With a population of only 57,000 people, the territory is made up of three islands: Grand Cayman, Little Cayman, and Cayman Brac. The islands are the fifth largest financial center in the world and its residents have the highest standard of living in the entire Caribbean region. The bank privacy laws and lack of income taxes make it the most popular place to set up companies and subsidiaries. Sailing under the prestigious Red Ensign means that yachts registered in the Cayman Islands can enjoy the privileges of the British flag. Other good options are Jersey, the Isle of Man, Bermuda, Gibraltar, Anguilla and the British Virgin Islands.
2. Marshall Islands
This is a presidential republic in free association with the United States, which provides defense and subsidies. Due to this fact, yacht registry in this region has grown to become the third largest in the world. The number of luxury yachts sailing under the Marshallese flag almost rivals the one in the Cayman Islands. Yacht owners have the option of registering a private yacht under a one-year or a three-year program. Qualified private yachts are allowed to charter in the Marshall Islands up to 84 days a year and are subjected to detailed surveys for lifesaving, safety and firefighting. A minimum safe manning certificate is necessary when chartering. Another advantage is that yachts can be registered while still under construction and can obtain a United States Cruising Permit. All commercial yachts registered in the Marshall Islands are eligible to charter in Europe.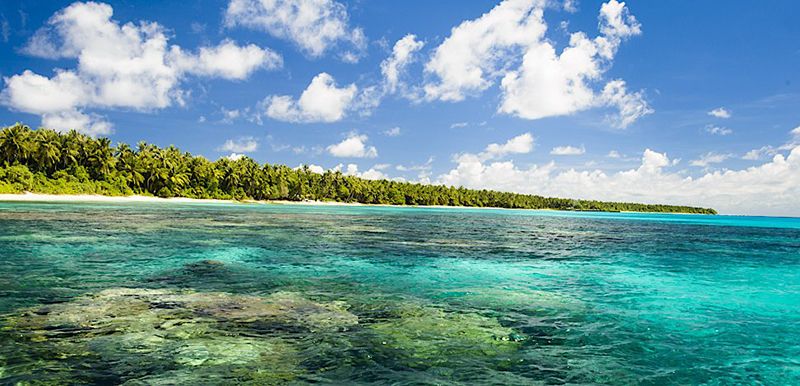 3. Liberia
Africa's first and oldest republic was founded by freed slaves in America who resettled here during the XIX century. Liberia is one of the first tax-free countries in the world, with simple and fast ship registration process. The Liberian Registry – the second largest in the world – includes over 3900 ships. This is an important source of income for the country, generating an estimated $18 million a year. There are no restrictions on crew nationality or country of construction and the Paris MoU puts Liberia on its White List.
4. Malta
The tiny island nation of Malta has a long maritime tradition due to its strategic location and natural harbors. The low registration costs and respectability in this country has resulted in the largest ship registry in Europe, fully compliant with EU regulations. Ships can be registered in the name of companies or citizens, regardless of nationality and there are no restrictions regarding crew nationality, sale or trading. Owners of large yachts are offered attractive incentives such as preferential treatment in certain ports. Additionally, commercial yachts do not pay taxes on any income generated by their operations and are VAT exempt.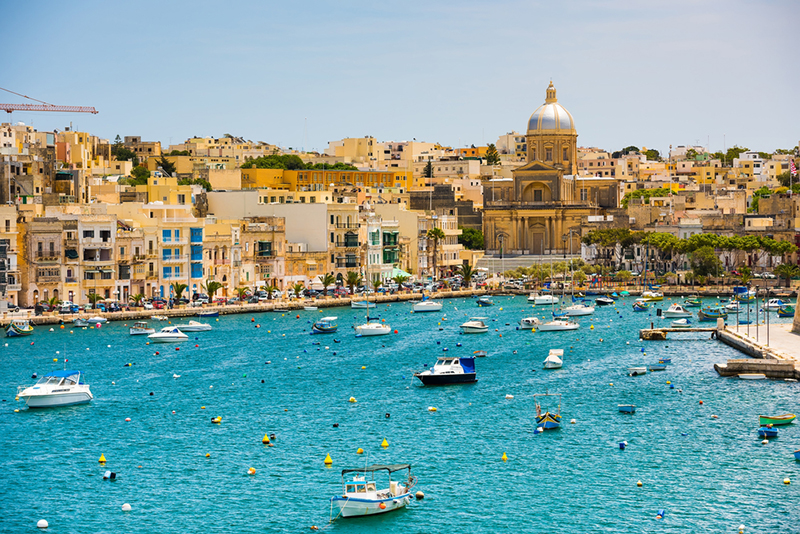 As we've mentioned above, there are many countries that offer good protection, low taxes and privacy and choosing the right one depends on the particular needs of each yacht owner. You have also the possibility to consult a professional firm specialized on yacht registration that will save you a lot of effort and help you find the best option.