A floating school was built in Lagos, Nigeria, to give the community stricken by poverty a chance for a proper education. The Makoko Floating School is an innovative pyramid-shaped structure that can receive up to 100 students and teachers. The portable building has an eco-friendly construction. It was made with recycled empty plastic barrels, bamboo and wood. The school's triangular structure can adapt to changing tides and water levels. It took 3 years for the constructors to build this school. Children take a canoe to attend the floating school lessons which are free.
The school's director said the new location doesn't compare with the old one which was build on a reclaimed property and has been damaged by flooding.
"During October to November, the water level in the community do rise very well and do affect the existing structure; I mean in the old school because the old school was built on a reclaimed land. But this was built on floating barrels which whenever the water level rises, it rises and whenever the water level goes down, it goes down."
Local government officials plan to incorporate the Floating School's design in other areas too. Called the Venice of Lagos, Nigeria's Makoko district is home to nearly 100 000 people. Locals are predominantly fishermen which are moving between their houses by canoe. Nigerian architect Kunle Adeyemi designed the floating school from Makoko slum. Most of the children from Nigeria don't have the chance to receive an appropriate education, said the nigerian Ministry of Education.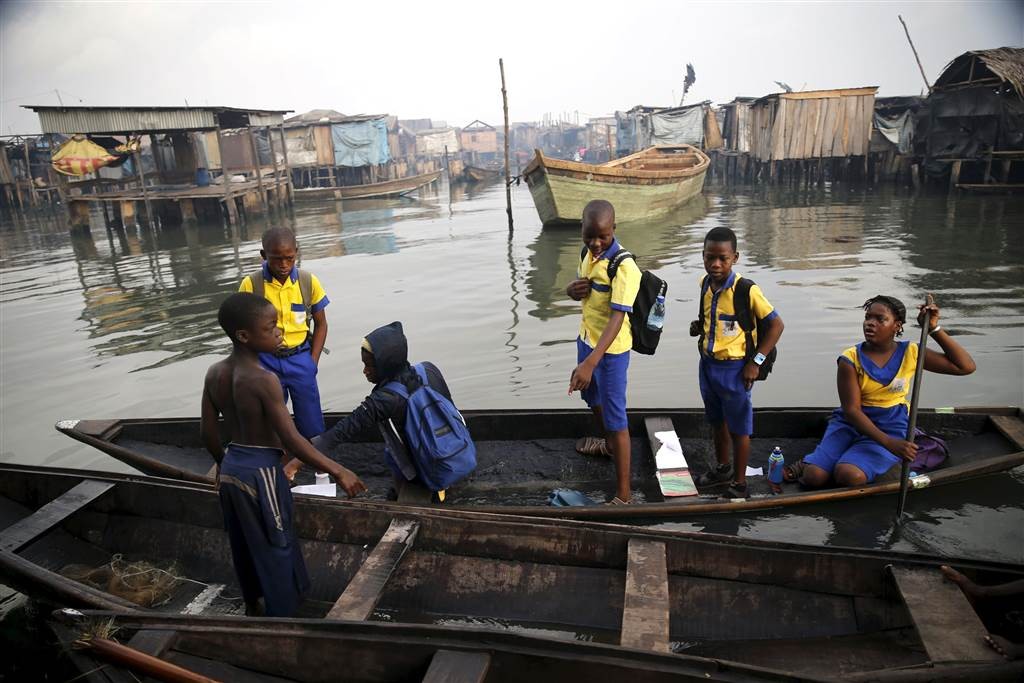 Photo source: widerimage.reuters.com