THE Best European Destinations chosen by tourists
It's time to plan your next holiday and, if you don't know where to head off to this summer, we compiled a list of top destinations on the rise in Europe, according to TripAdvisor.com. So, before you start planning you should consider the following destinations and the numerous interesting things they have to offer.
1. Porto, Portugal
Portugal's second largest city, Porto, is internationally renowned for its wine. Locally it's much more than a wine producing region: it is here that the Portuguese nation was formed in the XII century and the city's Latin name is the origin of the word "Portugal".
Located along the Douro River estuary near the Atlantic Ocean coastline, Porto is a perfect destination for both sightseeing and spending time in nature. You can take a boat trip along the river or spend a day at the nearby beach in Foz, while also getting a good dose of culture, art, and local cuisine.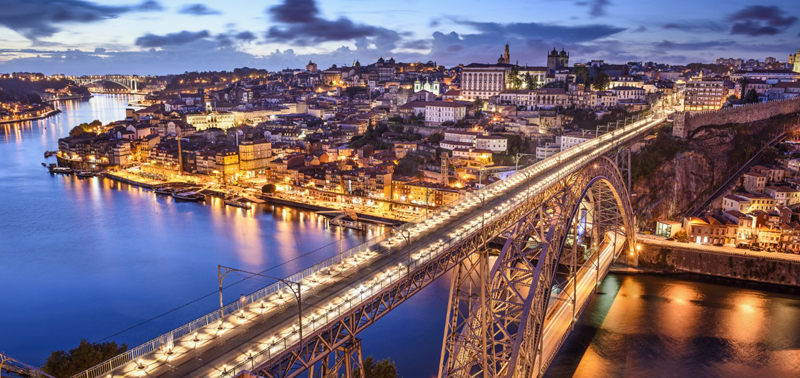 Being one of the oldest cities in Europe, Porto's Roman, Moorish and Portuguese heritage give it a unique appearance. Don't miss the Gothic Church of Saint Francis with its impressive interior decorations in Baroque style, the cathedral (one of the city's oldest buildings), and Palacio da Bolsa, a XIX century building with amazing interior decorations. Take a stroll in the old town, at Ribeira, a World Heritage Site since 1996. Don't forget to stop at the famous Majestic Cafe, where the ornate Belle Epoque style interior will surely impress you. On the must-see list are also the wine cellars in Vila Nova de Gaia, just across the Douro. The rugged coastline at Foz offers impressive views of the Atlantic.
You can moor in Marina Povoa de Varzim, a perfect place to spend a relaxing day in the sun.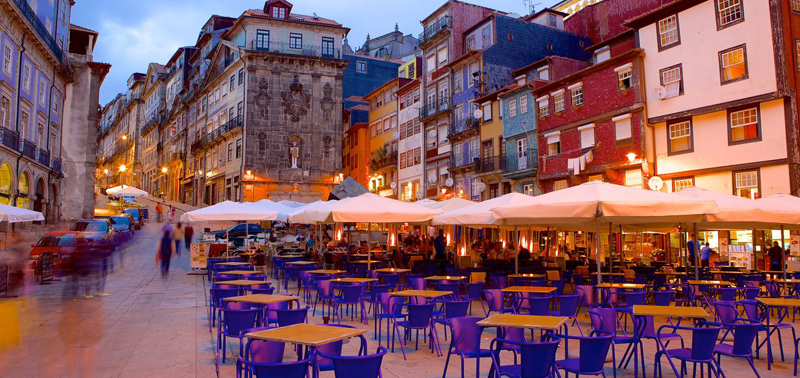 2. Brighton, United Kingdom
The seaside resort of Brighton has always been a popular destination for Londoners on day-trips to the beach but in recent years, its popularity has grown to the point where now it's the most visited seaside town in UK. It has also acquired the reputation of being "the happiest place to live in the UK". It is home to an impressive number of pubs and restaurants with a wide selection of food. Brighton has a vibrant nightlife and several live music venues.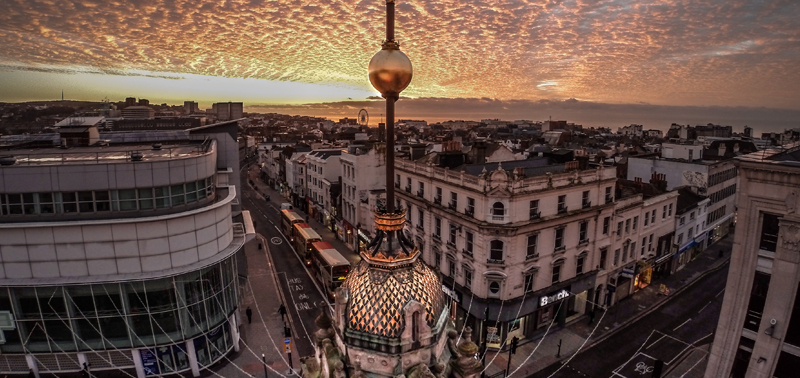 The Brighton Marina has 1,600 berths and offers a variety of shopping and leisure activities, including sailing and diving. One of the numerous restaurants at the marina is the Master Mariner, where you can enjoy traditional English meals with a modern twist, all made with fresh local ingredients.
Don't miss a walk along the Brighton Pier where you can have some fun at the amusement park or just dine at one of the restaurants.
If you come by boat we recommend Brighton Marina for a perfect day at sea.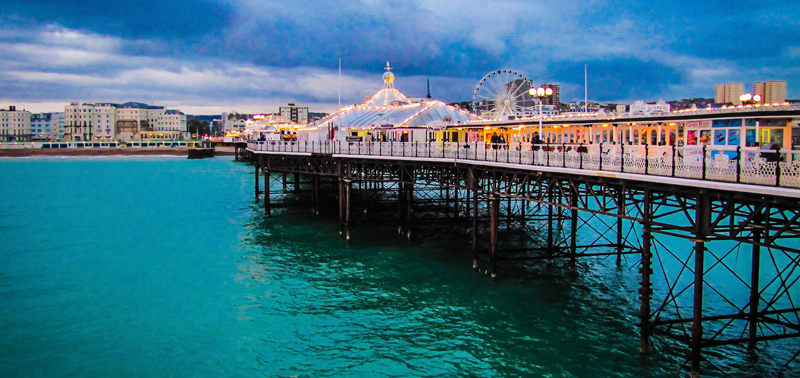 3. Liverpool, United Kingdom
Liverpool is a city built on commerce. At the peak of Great Britain's global influence, this was the port through which most of the goods were passing. This history is on display in virtually every architectural landmark. The Pier Head is one of the best examples, with its striking buildings that are listed by UNESCO as part of Liverpool Maritime Mercantile City World Heritage Site. In recent times The Beatles earned Liverpool the status of "World's Capital City of Pop". There are many tourist attractions related to the band, like Mathew Street, where each year the largest music festival in Europe takes place.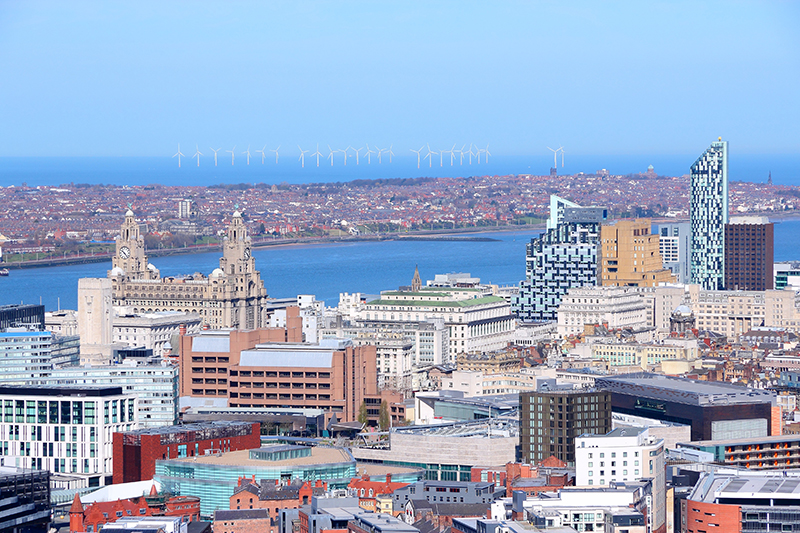 The Mersey Ferry is a great way to see the city so just hop on a ferry and enjoy Liverpool's rich history. Its cathedral is the largest in Britain and it has more museums and art galleries than any other city in Britain outside London. Football fans won't want to miss a visit at Anfield Stadium, home of Liverpool FC and its legendary anthem "You'll never walk alone".
Many restaurants offer the favorite local dish – scouse, a meat, and vegetable stew. The food scene is quite diverse, with many great restaurants and cafes. The traditional pubs offer a cozy atmosphere; they should be on everyone's to-do list.
Enjoy a romantic holiday in Liverpool Marina, one of the most famous harbors in England.
4. Granada, Spain
Granada's diverse heritage is best exemplified by the Alhambra. This complex palace began as a Moorish fortress and became one of the most renowned examples of Islamic architecture. It is today one of Spain's top tourist attractions. Right below Alhambra, is located the district of Albayzin where visitors can stroll along the traditional narrow Moorish streets.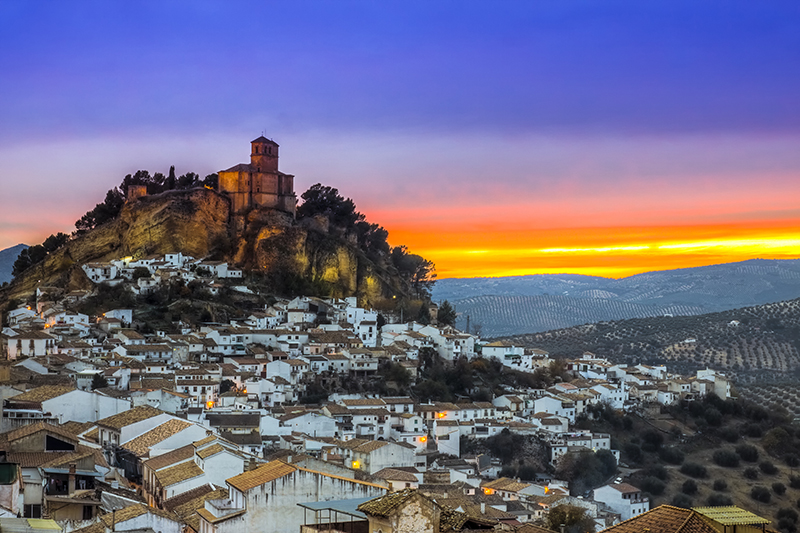 Granada is not easy to describe. This is a stunning Spanish city with Islamic heritage and the best way to experience it is not through a tourist guide but step by step. Walk along the narrow streets and experience the amazing view of the city from the Mirador San Nicolas. Enjoy some tapas at one of the local bars on Calle Elvira and if you want to spend a night out you can choose one of the clubs on Gran Via or Plaza Nueva square.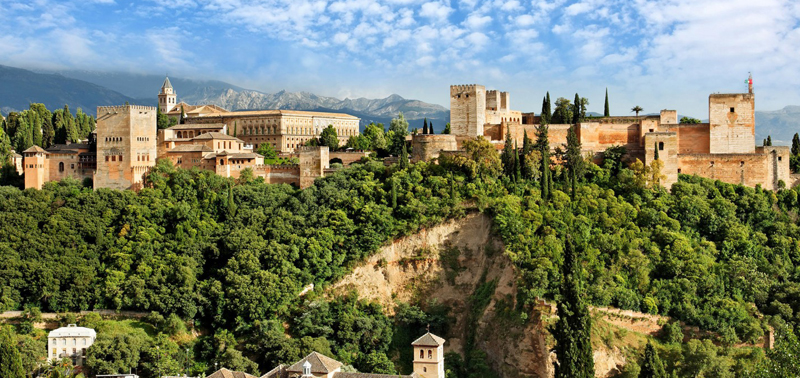 If you have more time you could take a day trip to Sierra Nevada national park or head down to the Mediterranean, just 70 km away.
Should you decide to visit Granada by boat, our recommendation is Puerto Punta de la Mona/Del Este.
We continue our journey and our list of the best European destinations, so you can get inspired for your summer holiday. Check out the other destinations chosen by tourists here.