Some of the links in this post are affiliate links. This means if you click on the link and purchase the item, we will receive an affiliate commission at no extra cost to you. All opinions remain our own.
If you like to read about sailing or just want to know what the best books for sailors are, then this post is for you. Sailing is an adventure that transcends borders, language and culture.
While you will probably never be able to travel the seven seas on your own personal yacht, enjoying a few books about sailing can make you feel like you're really there.
If you're a sailing enthusiast and love to read, these are the books that you should check out.
The best books for sailors are a great source of knowledge and entertainment. If you're a sailing enthusiast and love to read, these are the books that you should check out.
The book "The Old Man and the Sea" was written by Ernest Hemingway in 1952. The book is about an old Cuban fisherman Santiago (called "the boy") who is an expert fisherman. He is a poverty-stricken old man who struggles to provide for himself and to make ends meet.
However, after 84 days  without any success at sea, Santiago's luck changes when he catches a giant marlin in the deep waters of the Gulf Stream. After 3 days of struggling to catch the fish, Santiago finally manages to tie it to his boat.
But his problems don't end there. Soon, sharks start approaching his boat and each of them takes a piece of the marlin caught by Santiago. He fights with all his might to save his catch from the sharks and even kills a few of them. Despite all his struggles, the sharks eat the marlin and Santiago returns home with only the fish's skeleton. 
In his book, Hemingway shows the fights and struggles of mankind who has to endure a lot of suffering to succeed in life.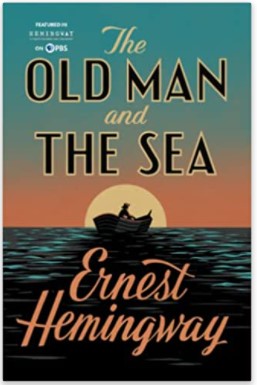 Doctor Dogbody's Leg (Heart of Oak Sea Classics Series)
Anyone who likes fantastic stories and outstanding fiction should read this book. "Doctor Dogbody's Leg" is a collection of wonderful stories told by a retired British naval surgeon (during the Napoleonic era) where each chapter corresponds to an aspect or problem that sailors or sea-goers have likely encountered. Each chapter represents a new adventure.
This book will bring you back to the days of interesting characters, thrilling adventures, and fun situations to be found upon the water. Each chapter was set in a pub where veteran sailors gather to check who their former shipmates are.
It's definitely one of the best books on sailing you should read. You'll never want to put it down since it's so amusing to read.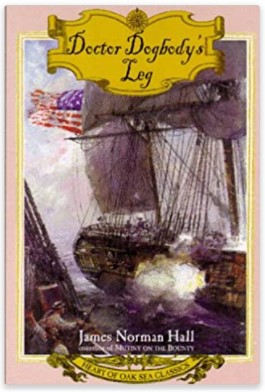 As Long as It's Fun: The Epic Voyages and Extraordinary Times of Lin and Larry Pardey
As Long as It's Fun: The Epic Voyages and Extraordinary Times of Lin and Larry Pardey is the true story of two ordinary people who turned their love of sailing into a lifestyle, way of life, and career.
It's the chronicle of their adventures on five continents and many seas over forty-three years. It's the story of how they managed to stay alive even in the worst situations.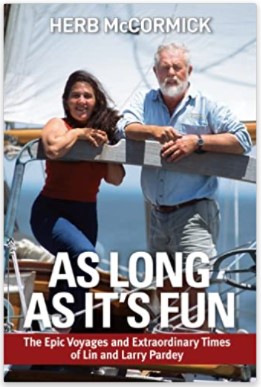 Adrift: Seventy-six Days Lost at Sea
Adrift: Seventy-six Days Lost at Sea is a powerful tale of survival and adventure by one of the most endearing and celebrated figures of our time, Steven Callahan.
A NYT Bestseller, this book is based on one man's incredible journey of overcoming significant obstacles.
Adrift is an immersive and heartfelt narrative from an incredible man who was lost at sea for 76 days. He was adrift in the Atlantic Ocean after his boat capsized during a storm. With no experience sailing and minimal knowledge of survival, his chance of survival was slim. So, it's truly a miracle that he survived the dangerous ocean and treacherous storms to tell his tale.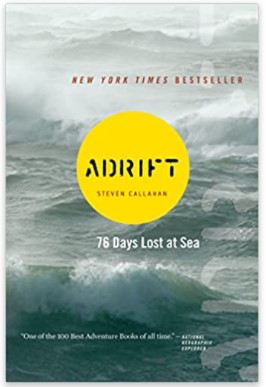 Fifty Places to Sail Before You Die: Sailing Experts Share the World's Greatest Destinations
There are millions of places to sail the world, but which are the best? Fifty Places to Sail Before You Die is a great collection of sailing tips, travel inspiration, interviews and stories from some of the most incredible sailing destinations in the world.
The author has compiled fifty of the world's greatest sailing destinations for both novice and experienced sailors alike. It's one of the greatest sailing books of all time!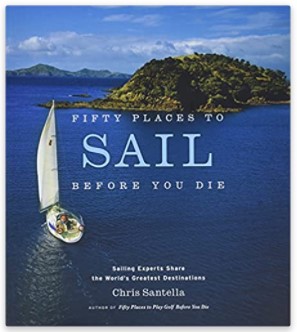 Atlantic: Great Sea Battles, Heroic Discoveries, Titanic Storms, and a Vast Ocean of a Million Stories
If you're looking for a great book to read, look no further. The Atlantic: Great Sea Battles, Heroic Discoveries, Titanic Storms, and a Vast Ocean of a Million Stories by Simon Winchester is an incredibly well written story of the Atlantic Ocean and all the events surrounding it.
Using Shakespeare's theory of the Seven Ages of Man, this "biography" of the Atlantic seeks with unimaginable ambition to provide a picture of the Atlantic Ocean's role throughout all of human history.
This one has truly been hard to put down. I'd go as far as to say it's one of the best books for sailors.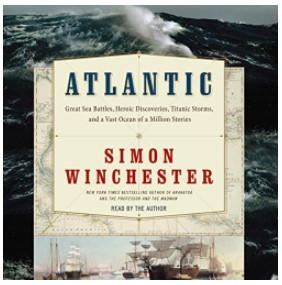 The Sailing Bible: The Complete Guide for All Sailors, from Novice to Expert
The Sailing Bible: A Complete Guide for Novice to Expert by Andrew Evans is a comprehensive guidebook for anyone who has ever been interested in sailing. Either you are just taking the first steps toward buying a sailboat or you want to get better at sailing, this book covers everything.
The Sailing Bible is a book that has been created specifically for all sailors, no matter what their level of experience. That's why you need this book, "The Sailing Bible: The Complete Guide for All Sailors, from Novice to Expert".
It answers everything you need to know about sailing! So, it's one of the best books on sailing for beginners.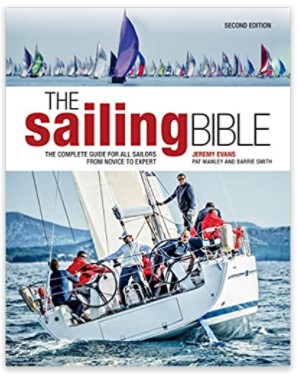 Two Years Before the Mast
Have you ever wondered what it was like to be on a ship during the 1800's as it sailed around the world? How would people live? What kind of food did they eat? Is this like living in Downton Abbey? In 1834, author Richard Henry Dana Jr., wrote an incredible book about his adventures sailing from Boston to California, called Two Years Before the Mast.
This is a true classic that is one of the greatest works of fiction in the history of American literature.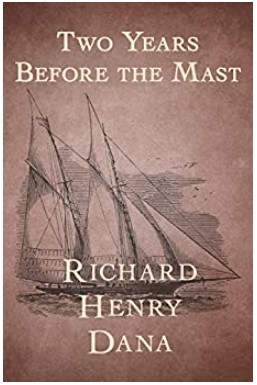 The Voyage for Madmen is a vivid and unforgettable travelogue that provides an insider's view into the world of blue water cruising. Although the book was written in 1969, the author does a great job highlighting the difficulties and major challenges crewmembers can face. This is one of the best sailing adventure books.
Written by Peter Nichols, the book provides an interesting story of nine sailors who set out to bypass the globe without stopping. Never being made before, this story would change the face of navigation.
After 10 months, only one of the nine men would cross the finish line. He would receive all the fame and glory. The others resigned themselves to failure and death.
A Voyage for Madmen is a story about sailors who are driven by their own dreams and nightmares, and about those difficult moments when a split-second decision makes the difference between life and death.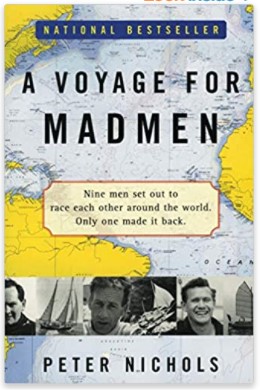 Bull Canyon: A Boatbuilding, a Writer and Other Wildlife
This great book for sailors takes you back to remember what truly makes life worth living… taking time to enjoy things that matter most.
Quickly forget about your stressful day job and let yourself get caught up in a good book for any sailor. The writing is superb, the humor that is interwoven with an earnest love of nature is fantastic and the characters are as fun and interesting as the story itself.
Life on a 20-Degree Tilt (3 book Series)
Determined to reignite a previously vibrant and romantic spark, a sailor embarks on a once-in-a-lifetime bucket-list voyage that would take them from north Germany to south Alabama. In Book 1 of this series, she must overcome the challenges of sailing a 43-foot steel ketch over some of the world's most treacherous bodies of water, including the Baltic Sea, North Sea, Bay of Biscay, and an incredible Atlantic Ocean passage.
The challenges with learning to live life sideways and her seasickness appear insurmountable until she confronts the true conflict that lurks deep within a sailor's soul. Now she must figure out how to deal with the reality of her worst nightmares and deepest fears.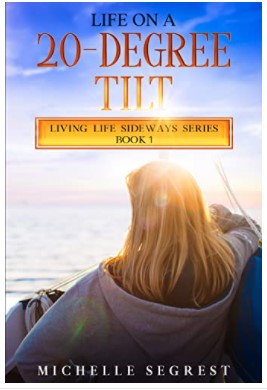 Best Sailing Books for Beginners and Enthusiasts
If you are a sailor and have just learned how to sail but do not know which books to read, this article will give you some options. Many sailing books can help you improve your skills, since they provide good illustrations and descriptions of sailing manoeuvres. These books can make it easier for you to learn new things by showing and explaining the right way to do them.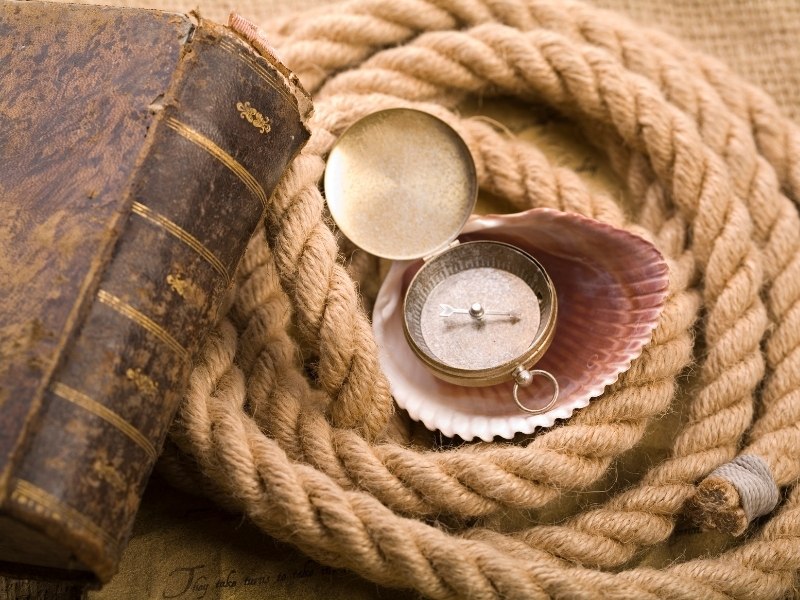 Sailing is something that can be done by anyone willing to try, even if you don't know a lot about sailing. While there are many books out there related to sailing, learning from most of them will cost you a massive sum of money. As you already know, there are many sailing books out there on the market but not all of them are high quality. 
Luckily for you, we have compiled a list of the best books for sailors which are both entertaining as well as profitable for you.
There are a lot of things you have to learn if you want to be successful at sailing.  This sailing book is one of the most in-depth learn-to-sail guides available. If you're a newbie and only want to buy one book, make it this one. It's nicely written and very easy to understand.
The textbook includes helpful examples and amazing images of complex sailing concepts.
There are additional tests at the conclusion of each chapter, as well as a glossary to assist people new to sailing in navigating the considerable nautical language. Definitely, this is one of the best sailing books you could read.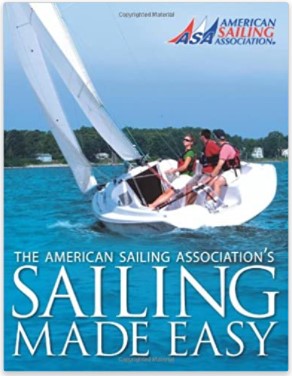 The Useful Knots Book: How to Tie the 25+ Most Practical Rope Knots (Escape, Evasion, and Survival)
The Useful Knots Book is a great guide that teaches you how to tie the 25+ most useful rope knots. Simple, enjoyable, and helpful.
It includes simple directions, illustrations, and advice on when to use each knot, being a helpful instructional sailing book.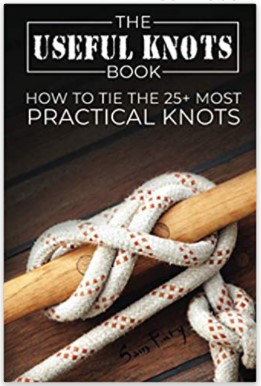 The Book of Sailing Knots: How To Tie And Correctly Use Over 50 Essential Knots
When it comes to learning how to tie the most popular sailing knots, this book is unrivaled.
The author shows how to correctly tie and use more than fifty knots, including stopper knots, bends, loops, and hitches, with fully illustrated and step-by-step directions, and in which scenarios each one is most helpful.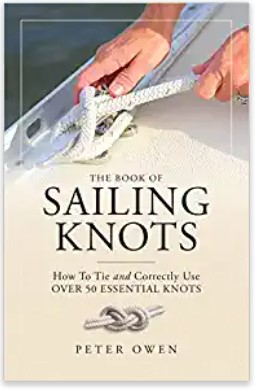 Boatowner's Illustrated Electrical Handbook
This book should be in the library of every boater. Even if it's a technical book for sailors, it's very easy to understand and learn how your boat's electrical system works.
This is also a wonderful handbook to acquire if you wish to add electrical components to your boat, install solar or wind-power systems, fulfill ABYC regulations, or avoid corrosion of your electrical system.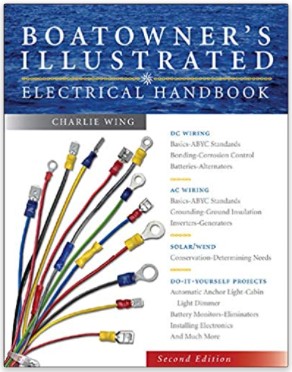 Don Casey's Complete Illustrated Sailboat Maintenance Manual, one of the best books for sailors
Do you want to know how to troubleshoot and maintain your boat's diesel engine or to repair your sailing boat electrical system? This book combines six core volumes into a single guide that answers every frequently asked question. It explains every important system, and assists you in keeping your boat and its components in good working order.
It provides user-friendly explanations and more than 2500 drawings that walk you through each technique step by step. It's one of the best sailing books of all time in terms of maintenance.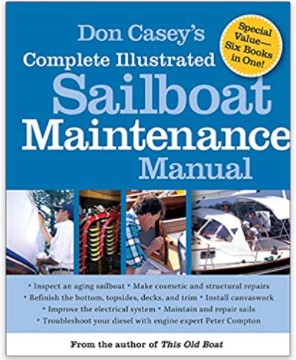 Fodor's U.S. & British Virgin Islands
If you don't have any experience of the US or BVI, this is a must-have book for your library.
Fodor's guidebook to the United States and the British Virgin Islands is jam-packed with maps, expertly detailed and highly informative suggestions, and everything else you need to streamline your trip planning and make the most of your time.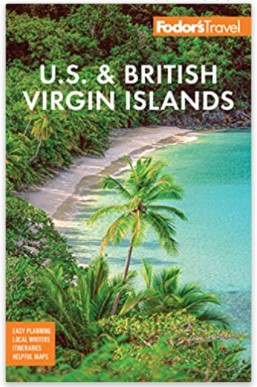 The Complete Sailing Manual
This is an amazing sailing manual that is jam-packed with important information, great diagrams, and step-by-step artwork, whether you are a newbie, a seasoned skipper or an experienced sailor.
This indispensable book covers all aspects of sailing and everything you need to know to become a good sailor.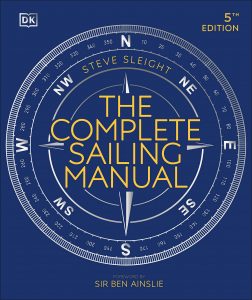 Tides: The Science and Spirit of the Ocean
The universe is a mysterious place. We keep searching for the answers to our questions, not just about how it works, but also about why it works that way.
This is a captivating book, which reveals the mysteries of tides of oceans, seas and lakes. It's a book that explores oceanography at its best!
There are things in the ocean beyond your wildest imagination. It's magnificent, terrifying, and beautiful all at once. The beauty that can be found beneath the surface of deep waters is a true wonder. But not all of it is so easy to see. Tides: The Science and Spirit of the Ocean by Jonathan White explores many aspects of the ocean far beyond most people's imagination.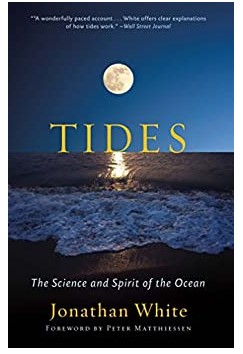 The book focuses on Glen and Julie (the author), two sailors who follow their dreams and learn that reality could be much bigger than they could have dreamed.
Escape from the Ordinary (volume 1 of the Escape Series) opens a portal to adventures in remarkable places never found in vacation brochures.  Glen and Julie go from one spectacular journey to the next aboard their Amel boat, immersing themselves in lesser-known islands and cultures.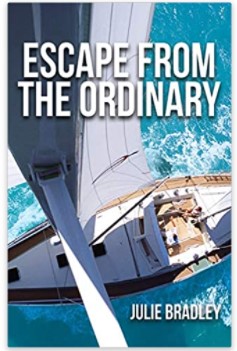 Half Fast: (mis) Adventures in Slowly Sailing around (on) the World
This is a well-written and fascinating cruising book about an adventure that most of us would like to believe we are brave enough to take.
You will meet the same conditions that they experienced as well as the same people.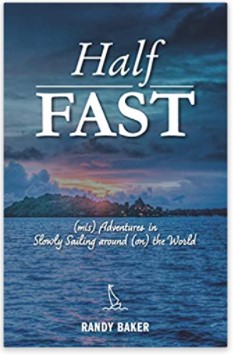 Sailing is an amazing adventure. Before you set sail, take time to read one or two of the best books for sailors to enrich your boating knowledge and learn the skills you need. 
If you enjoyed this article please share it with your friends by clicking one of the sharing buttons.