If you're looking for the best Mediterranean holiday destinations, you've come to the right place. The Mediterranean region is home to some of the most idyllic holiday destinations you could wish for.
There is a lot to see when you travel through Europe's Mediterranean countries. The weather varies from country to country but generally it's warm all year round with mild winters and hot summers. There are many great holiday destinations along this coastline which offer beautiful beaches, lively cities, picturesque towns, amazing ruins and ancient sites as well as quaint villages and hamlets scattered around. Most importantly there is something for everyone here whether you're looking for culture or adventure! Here we take an overview of some of the best Mediterranean spots to visit on your European trip.
The Mediterranean, or the Med as it is commonly shortened (refers to a group of 21 countries), is full of contrasts and diversity. It has sandy beaches lined with palm trees as well as snow-capped mountains dotted with ski resorts. The weather can be so changeable that some people say this part of Europe is like an ocean rather than just a sea!
And now we're going to look at some of the best Mediterranean destinations in Europe which will take you away from those crowds and noise for long periods of time. These places have been chosen because they offer something different or special to visitors who want to get closer to nature while still enjoying modern amenities.
The Mediterranean Sea is a favorite vacation destination, no matter what time of the year. In summer you can experience beaches, cities with old streets and good food. Winters in Mediterranean countries are mostly mild so it is a good time to visit there as well.
There are plenty of Mediterranean vacation spots to consider for your next holiday. Here are some of the best Meditteranean destinations to visit at least once.
The Amalfi Coast is one of the best Mediterranean holiday destinations. The coast is one of the most spectacular and stunningly beautiful coastlines of Italy featuring picturesque views and charming scene giving each turn a new surprise. A spectacular stretch of coastline along the Tyrrhenian Sea, the Amalfi Coast begins from the town of Praiano in the south and ends at Positano, famous for its gorgeous beaches.
Situated between Positano and Sorrento, the Amalfi coast stretches over 40 kilometres long and has been declared by UNESCO as a World Heritage Site  due to its unique architecture style that mixes Arab, Roman and Byzantine influences together. One highlight of visiting the area is taking part in a traditional boat ride across the Bay of Naples where you will be treated to spectacular views of Mount Vesuvius and Capri Island.
If you prefer to stay closer to land then there are plenty of hotels and restaurants close to the water. You can also explore further inland at any number of archaeological museums and churches such as those located near Ravello, Salerno and Paestum. And if you have children who enjoy sea-related activities don't miss out on their day trips to the local aquariums or submarine rides.
In addition to these attractions there are numerous other things to do while exploring the region including shopping at the boutiques, tasting wines and sampling gelato, sunbathing on the beach, hiking, mountain biking, cycling tours and more.
Positano, (known locally as 'Piangre')is considered to be the most popular town on the coast and offers plenty of shops, bars and restaurants plus a wide range of nightlife entertainment options. It is not far away from Campania's capital city of Naples so getting there isn't difficult either. Another nearby destination is Praiano where you'll find a large selection of accommodation ranging from villas to family run guesthouses set amongst lush gardens. Both towns provide easy access to the rest of the region via public transport or car. For travellers wanting to experience even greater privacy, consider staying at one of the many private residences dotted throughout the surrounding countryside.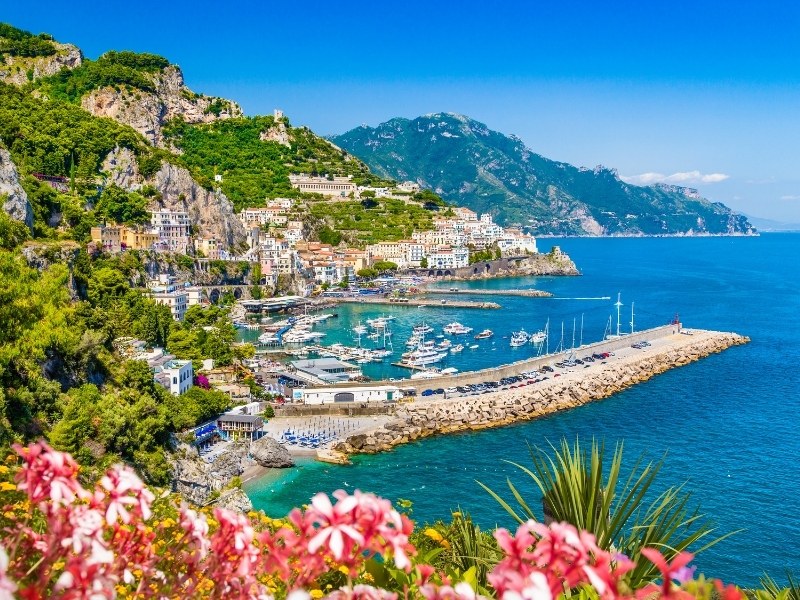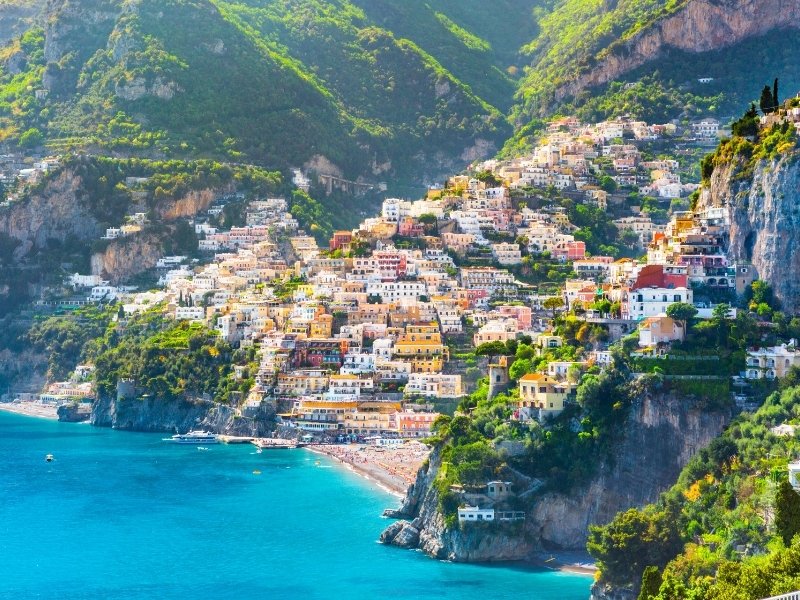 Ibiza is legendary for numerous reasons — the White Isle is still undoubtedly Europe's top party destination. Ibiza is undoubtedly one of the best islands in Mediterranean. Its popularity is also increasing because of several reasons.
It doesn't matter if you prefer clubs, discos, bars, restaurants, pubs, fashion shows, water sports, golf courses, spas, beaches, donkey rides, horse riding, mountain biking, hiking trails, cycling tours, shopping centers, etc., there's always somewhere fun happening around every corner of this island paradise!
Many first-time visitors are surprised that this Balearic island also has a quiet side, where hippy-ish yoga retreats meet elegant boutique hotels and family-friendly Spanish beaches create the setting for some of the Mediterranean's greatest sunset panoramas.
It's no secret that Ibiza has some wonderful beaches, with everything from rocky coves to broad lengths of golden sand.
From February through May and September through November, local artists create spectacular light displays along the beachfronts called "Festa Juniors."
In July and August, Ibiza hosts one of the world's biggest music festivals, Sónar Music Festival, when more than 100 bands perform over four packed weekends.
In addition, Ibiza offers many other events such as art exhibitions and film festivals. If you enjoy dancing, don't miss out on any of these unique fiestas. You'll see locals and tourists alike dancing until dawn!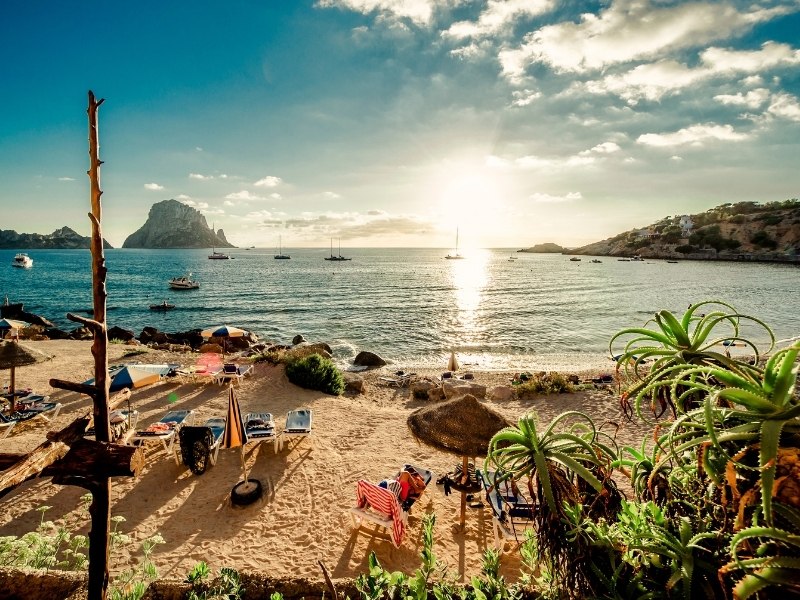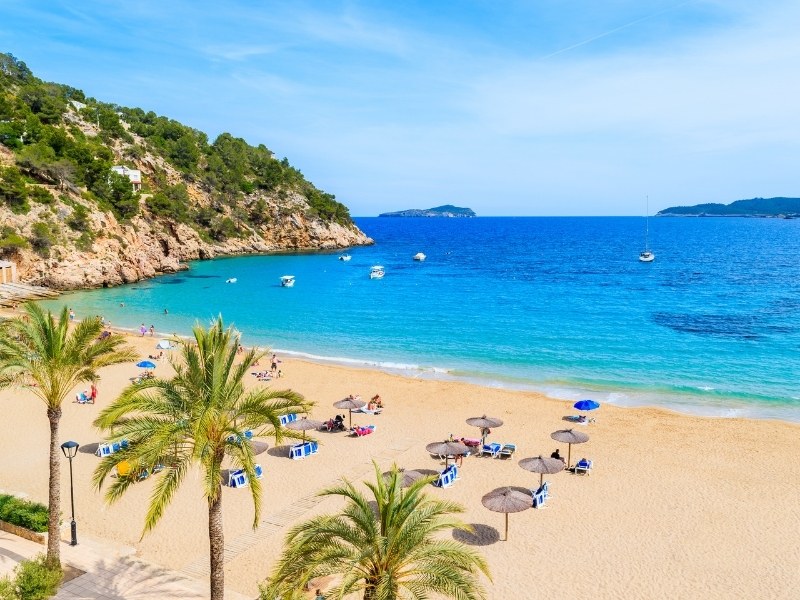 Sardinia has some of the most beautiful Mediterranean beaches and is one of the best Mediterranean holiday destinations. From the crystal clear water and soft white sand of the coast, to the rocky coves and hidden beaches of the west coast, Sardinia is a paradise for travelers and sailors. The travelers love Sardinia's warm waters, which are perfect for the warmer months and holiday breaks.
Sardinia Island is known for its crystal clear waters, its Mediterranean beaches and the rustic charm of its towns.
Sardinia is situated off the west coast of mainland Italy and like much of the Italian Riviera enjoys lovely sunny dry summer temperatures during July and August. Its name derives from two different words meaning "land of Sardians" because they were the first inhabitants of the island. These people lived until relatively recently without modern comforts such as electricity and running water so today the island boasts some fantastic examples of historical buildings and monuments.
Even though Sardinia was never conquered by foreign powers, it still retains a strong sense of history thanks to hundreds of castles, fortifications, towers and watchtowers built by the various sultans and kings who ruled over the place. Other interesting sights include a series of underground chambers known as catacombs which contain relics of early Christians and skeletons dating back thousands of years.
Exploring the interior regions of the island reveals countless small fishing communities, quiet coves, medieval hilltops, sandy bays, rocky promontories and dramatic landscapes. No matter how far you choose to venture into the wilderness just remember to bring supplies since camping equipment may need to be rented in certain areas. Aside from foodstuffs, there are several excellent markets held every week right next to tourist hotspots such as Alghero and Porto Cervone.
In recent years, Sardinia has become one of the most popular destinations for property buyers from outside Europe.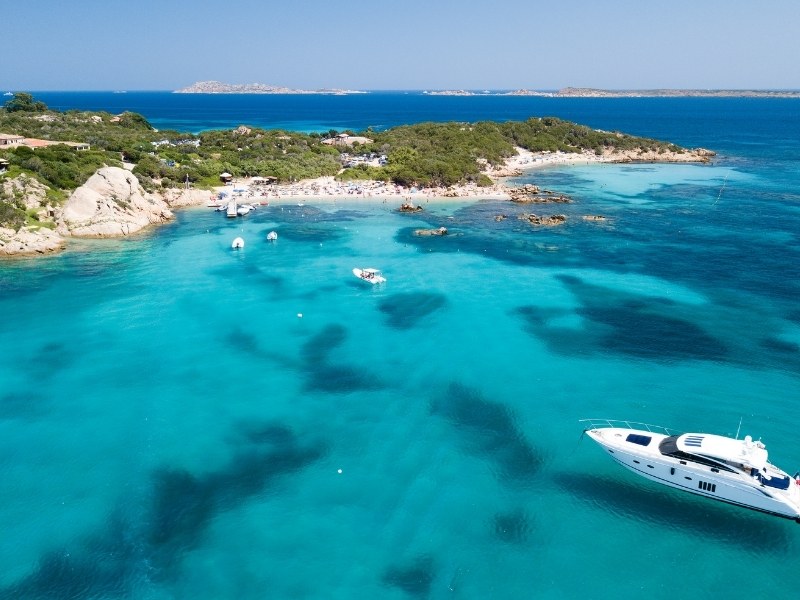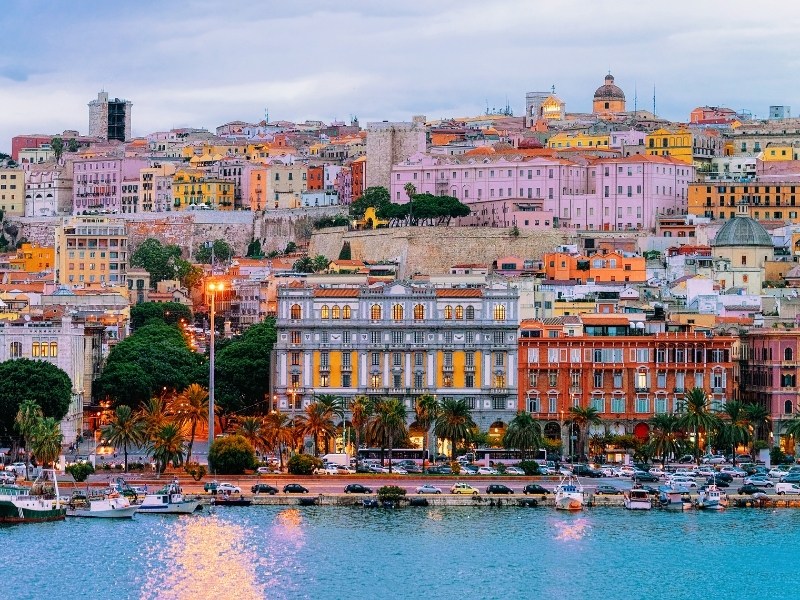 Corsica is one of the best islands in Mediterranean and the ideal choice for your next holiday, honeymoon or family retreat. Corsica has always been a fascinating island!
An autonomous French territory covered mostly by mountainous terrain, Corsica is shaped somewhat like Tasmania and shares similar environmental features such as a microclimate system based upon foggy mist rather than rain. This results in cool nights and extremely hot days although recent developments mean that air conditioning systems now keep the temperature down inside hotel rooms.
During peak season guests are often surprised to discover that prices drop considerably compared to high seasons. While there are no international flights arriving in Bastia airport, regular ferry services connect the island to Toulon port in southern France and Ajaccio on the east coast.
If you plan to visit Corsica you definitely need to taste some delicious fish and seafood. You should visit Bastia, Bonifacio and Calvi.
Once you've explored the island itself why not head up north towards Sartene, the highest village in Europe? Be sure to pack your walking boots especially if you want to go trekking in the mountains. Otherwise stick to coastal roads where there are plenty of scenic vistas to admire.
In conclusion, Corsica is one one of the best Mediterranean vacation spots which offers to you the dazzling combination of ancient history, stunning coastline and an array of activities.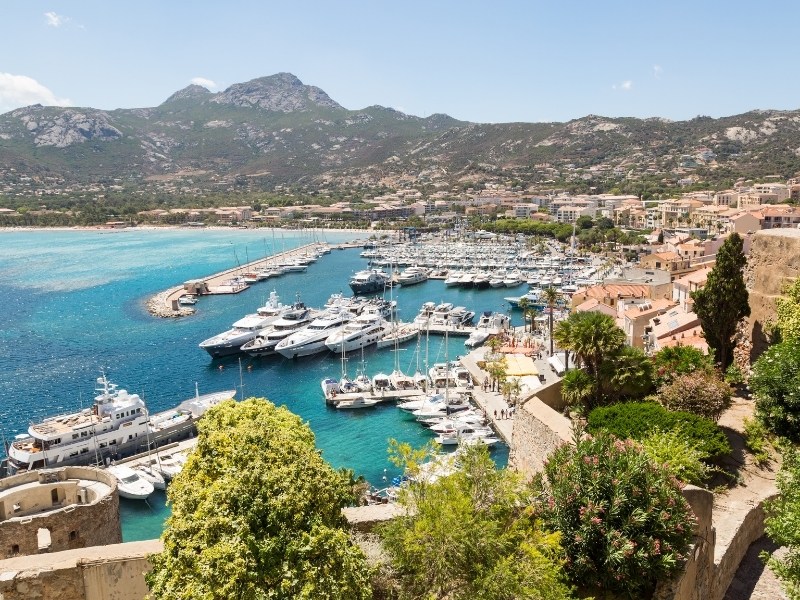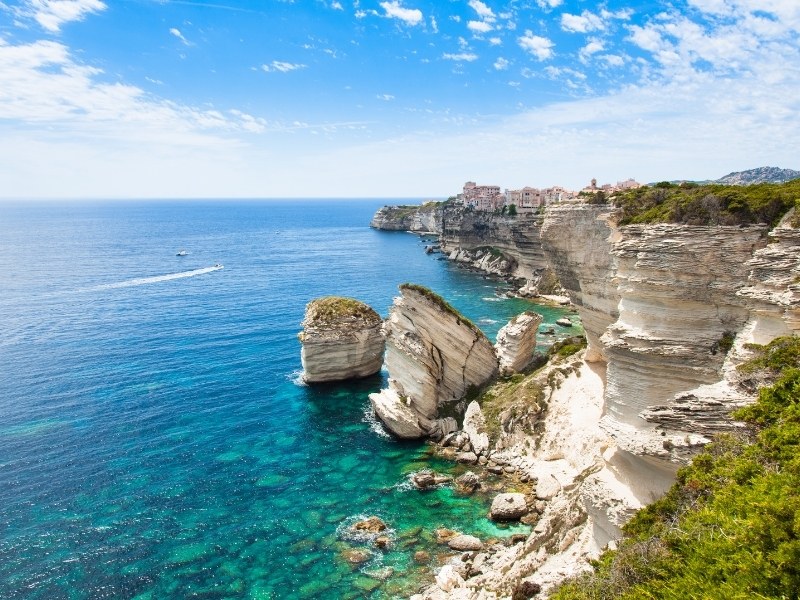 Located in northern Balearic Islands, Mallorca is dominated by limestone cliffs, rugged mountains and deep valleys.
Mallorca, the largest and most popular island in the Balearics has some of the best Mediterranean beaches you can visit. If you want to discover the hidden treasures of Spain, then you should consider visiting this island.
With clear blue waters, white sand beaches and dramatic scenery Mallorcans pride themselves on having some of the cleanest and safest seaside resorts in the world. Major resort towns such as Palma de Mallorca, Calvià and Ciutadella attract visitors searching for sunshine and relaxation whilst others such as Pollenzo, Sa Dragonera and Llucmajor are ideal for active holidays with miles of trails to hike, cycle and horseback riding paths.
The main road leading to the airport follows the coastline past a string of colourful little beach huts before turning inland once reaching the outskirts of Palma. A short distance later lies one of the best marinas in the Mediterranean called Puerto Portals with yachts and boats docked alongside luxury liners.
Or if you'd rather spend time indoors there are a variety of fine dining restaurants offering Spanish cuisine, tapas bars serving regional delicacies and cosy tavernas providing home cooked meals. After dinner take advantage of free use of wireless internet connections provided by mobile phone companies.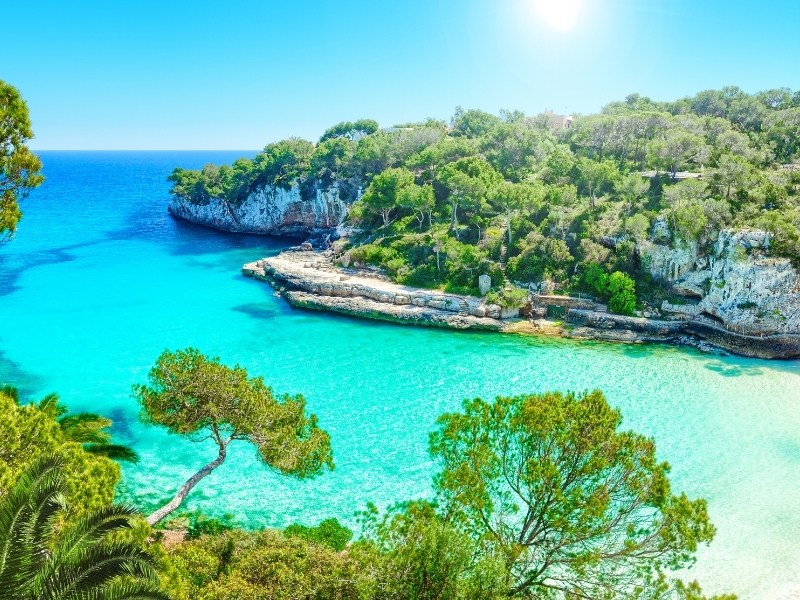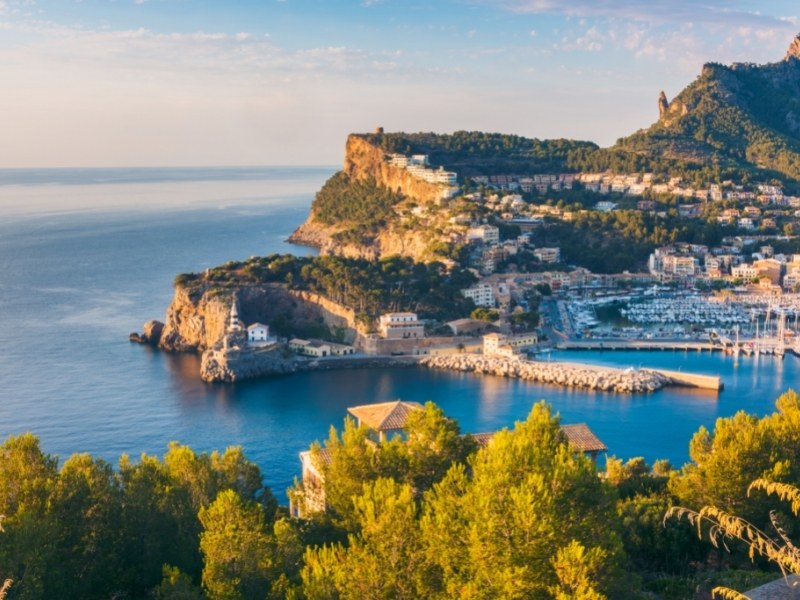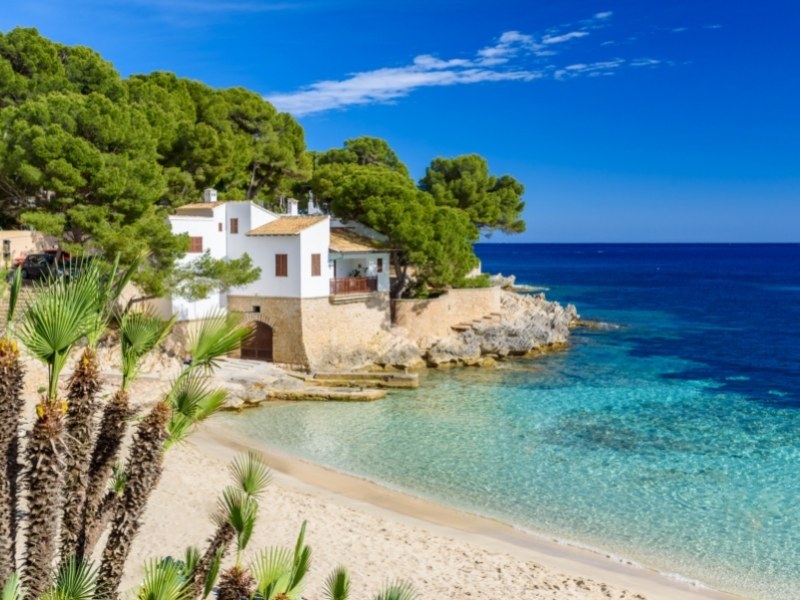 This tiny principality nestled off the south eastern tip of continental Europe attracts tourists with its glamorous casinos, luxurious apartments overlooking the harbour, famous landmarks, stunning skyline views and fabulous shopping opportunities.
Monaco has only existed officially since 1793 after being carved out of Savoy territories and was founded under the protection of Napoleon Bonaparte. 
Monaco is a one-of-a-kind place. It is the world's second smallest country, but inside its 200 hectares are spectacular views that enchant and inspire. But despite its small size, it has managed to turn into one of the best Mediterranean vacation spots.
Monaco-Ville, the oldest area of Monaco, is hosted by the Rock of Monaco. There are luxury hotels, glamour and glitz at every turn, great bike routes (such as Col de la Madone), and lovely beaches here (Larvotto Plage, Marquet beach).
With its rich history and luxurious lifestyle, it is no wonder that Monaco is one of the most sought after tourist attractions in this region.
If you prefer quieter surroundings try heading further inland to Nice where there are ample choices of accommodation ranging from stylish boutique hotels to family owned guest houses.
From here you can catch a bus service to get to the nearest train station or hire a taxi for a guided tour of the old quarters. Just outside Nice is another charming walled city called Antibes with a historic quarter full of quirky cafes, trendy boutiques, art galleries and antique dealers.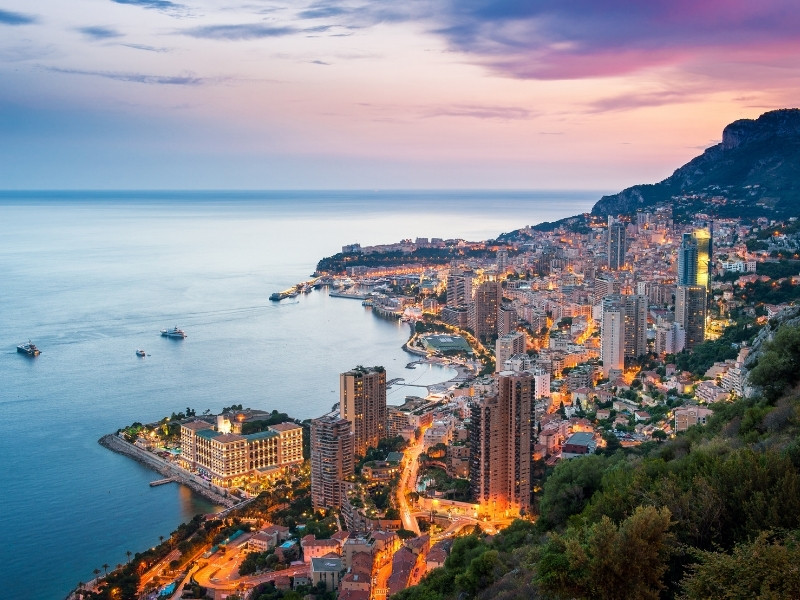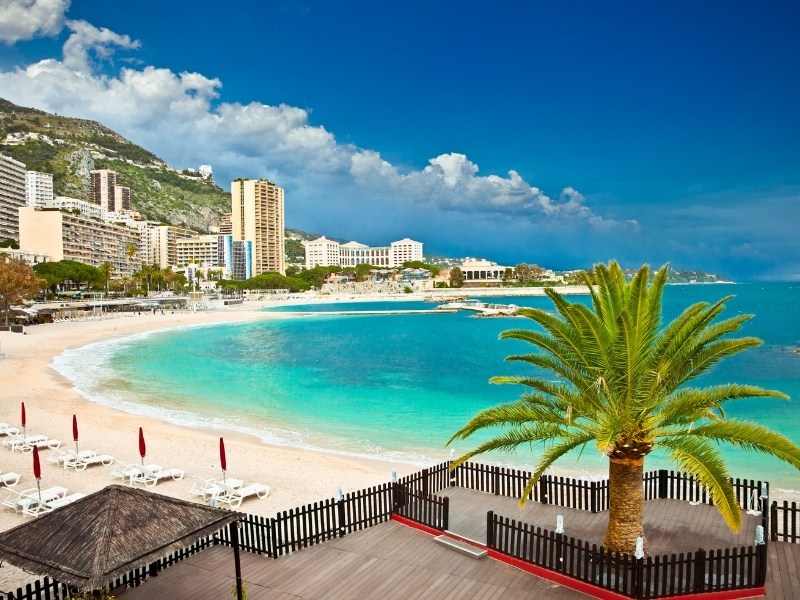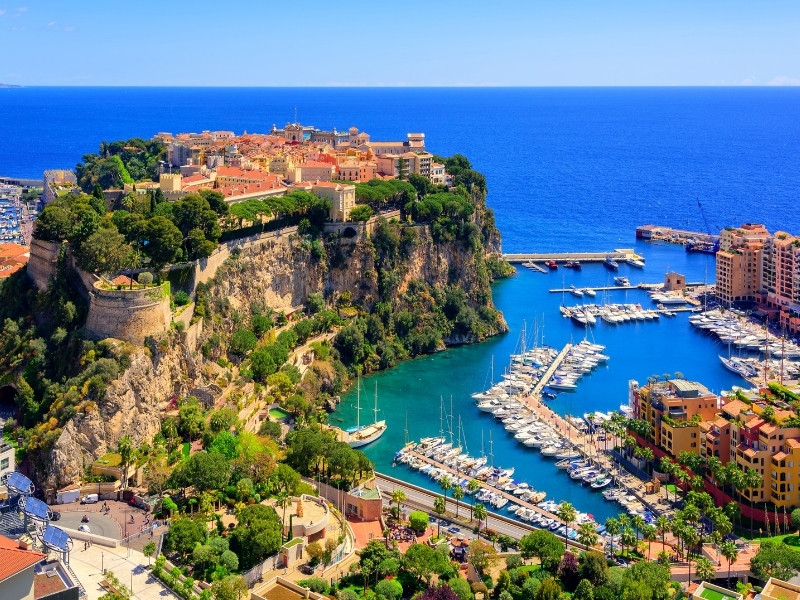 Imagine warm sunshine bathed in golden hues against deep blue seas lapping onto soft sand between swaying palms dripping with exotic flowers?
Sicily is full of natural wonders including majestic volcanoes Mt. Etna, Vesuvius, Pollinaeum and Mount Sciaca Segnata, dramatic cliffs rising high above the sparkling Aegean Sea, lush green countryside sprinkled with tiny cypress groves and olive trees, fertile plains filled with citrus and vineyards, quaint towns perched atop hilltops overlooking terracotta rooftops below, winding roads leading through valleys, stunning coastal views, secret hideaways nestled within rocky clefts, and bustling cities whose historic centersthe most colorful quarters in each – are home to lively markets, outdoor cafes, chic shops, trendy boutiques and enchanting castles. What else could possibly be desired?
Sicily is one of the best Mediterranean destinations, but is still underrated by many travelers.
Sicily is a top destination for tourists looking to enjoy their summer on the Italian Peninsula in Italy. Sicily offers pristine beaches, ancient historical sites and monuments, striking architectural structures and vibrant cities such as Catania.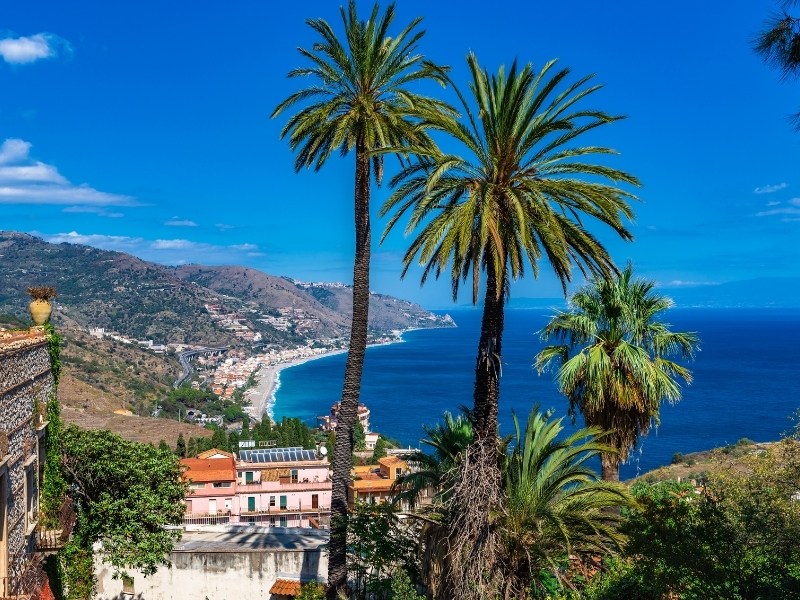 Santorini is one of the most beautiful places in the world. Santorini is a volcanic island located in the southern part of Greece. It is also known as Thira and it is famous for its beautiful beaches and breathtaking views.
One of the Cycladic islands of the Aegean Sea, Santorini sits directly above caldernial explosions originating from within the earth beneath its soil. Geologists believe that seismic activity caused parts of the island to repeatedly sink and resurface thus creating distinctive layers of stone separated by sedimentary deposits.
Today Santorini is surrounded by green hillsides, fields filled with wildflowers and crystal waters teeming with marine life. Apart from its striking appearance Santorini also serves as an important cultural centre for Greeks living elsewhere as it contains dozens of fascinating temples and artefacts reflecting myths, legends and folk tales. Many archaeologists believe that Santorini was originally settled by Minoans who came from Crete sometime around 1700 BC.
They named the island after their god of fire Helios who had three eyes like the sun rising and setting behind him. Later Romans took control of the island followed by Byzantines and Venetians whose influence lives on today.
Visitors can easily reach the island from Athens International Airport and ferries depart regularly to arrive at Piraeus port.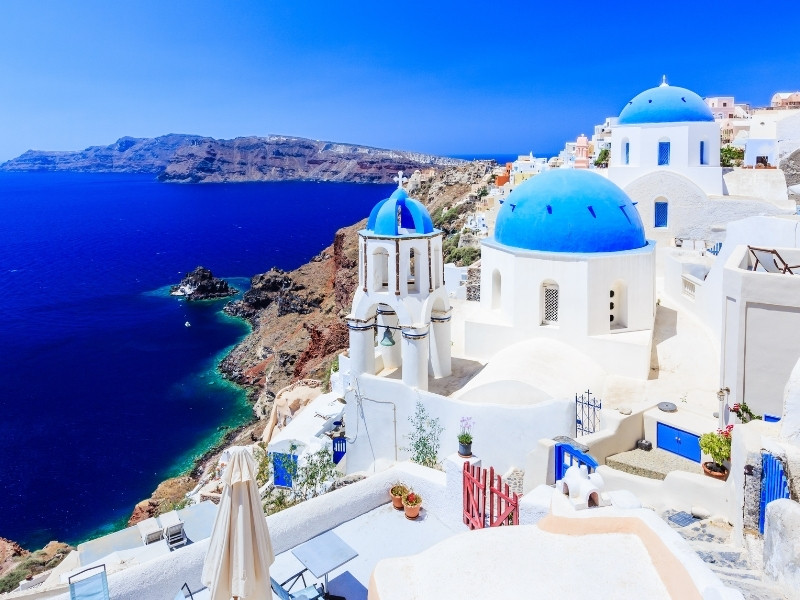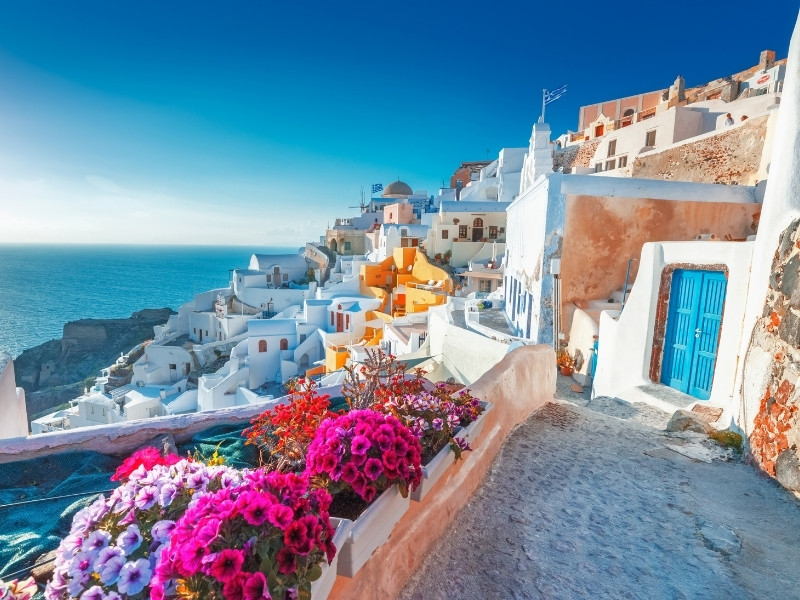 Formentera is a small island, within the Balearic Islands in Spain and one of the best Mediterranean vacation spots. Formentera is mostly known for its quiet beaches and has excellent conditions for water sports and diving.
If you love sunbathing, swimming, snorkeling, scuba diving, windsurfing, boating, sailing, kite surfing, jet skiing, parasailing, paragliding, fishing, whitewater rafting, white-water kayaking, rock climbing, exploring deserted villages, visiting historical sites, playing tennis, volleyball, picnicking, camping, hiking, biking, jogging, rollerblading, walking, horseback riding, attending concerts, eating tapas, drinking sangria, having romantic dinners, doing business conferences, getting married, celebrating birthdays and anniversaries or even watching football games, then Formentera may be your next destination!
This small Spanish Island located near Barcelona is a favorite among Spaniards as well as international travelers. Its capital city, Santa Eulalia de los Rios, was declared by UNESCO World Heritage Site back in 1998. With only 5,000 residents, there isn't much commercial activity here aside from tourism and agriculture, yet Formentara boasts miles of pristine coastline, beautiful scenery and interesting architecture.
Take a drive up into the hills to explore abandoned villages, watch dolphins play in the waters, observe flamingoes and seabirds in the marshes, swim with turtles and go snorkeling off the coast, rent a boat, sailboat or power catamaran and discover hidden coves and bays, hike through pine forests, climb Cala Rossa Mountain, ride horses or bicycles, try falconry, go birdwatching, catch lobsters, crabs, octopus, shrimps or fish, sample wines and cheeses, eat delicious tapas, drink Sangria or coffee, shop, dine outdoors under a tent or patio, attend concerts, plays or dance performances, celebrate weddings or anniversaries, do business meetings, stay overnight or camp anywhere you choose, or simply relax and enjoy life…and maybe even meet someone special.
So, if you're a fan of warm weather, sparkling waters, and plenty of beaches to explore, then Formentera is the perfect spot for you.
The island can be reached by plane or ferry from Spain or Ibiza over on the mainland.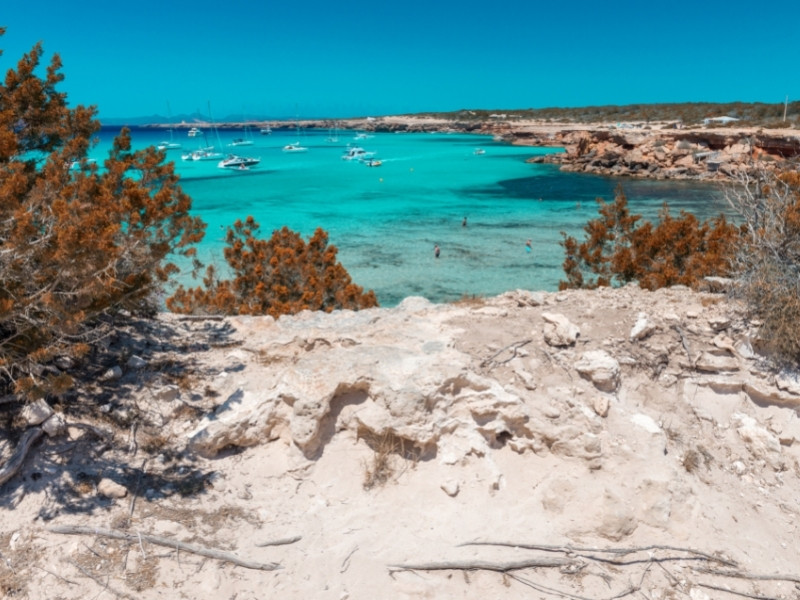 If you're looking for top vacation destinations, don't miss this place! Croatia's oldest city Dubrovnik is renowned worldwide as one of the most attractive Croatian destinations.
Dubrovnik is one of the best mediterranean destinations and is also one of the most beautiful cities in Croatia
Situated on a bay framed by vineyards, terraced slopes and whitewashed walls, the Old City is made up of a maze of narrow streets and alleys crammed with cafés, souvenir stalls and restaurants.
Not surprisingly there are lots of artists selling paintings, pottery and jewellery so make sure you leave room for purchases! To avoid crowds walk along the waterfront path which leads straight to the entrance gate.
Beyond the walls lie parks, forests, vineyards, olive groves and pebbly beaches. Hire a bike and pedal yourself around the city or hop aboard a sightseeing cruise to soak up panoramic views of neighbouring Dalmatian islands. On foot you'll notice that street signs aren't particularly well marked so ask locals directions as they know their way around better than anyone else.
Don't forget to book excursions ahead of time if you plan on venturing beyond the walls to Bosnia, Hercegovina, Montenegro and Krka National Park.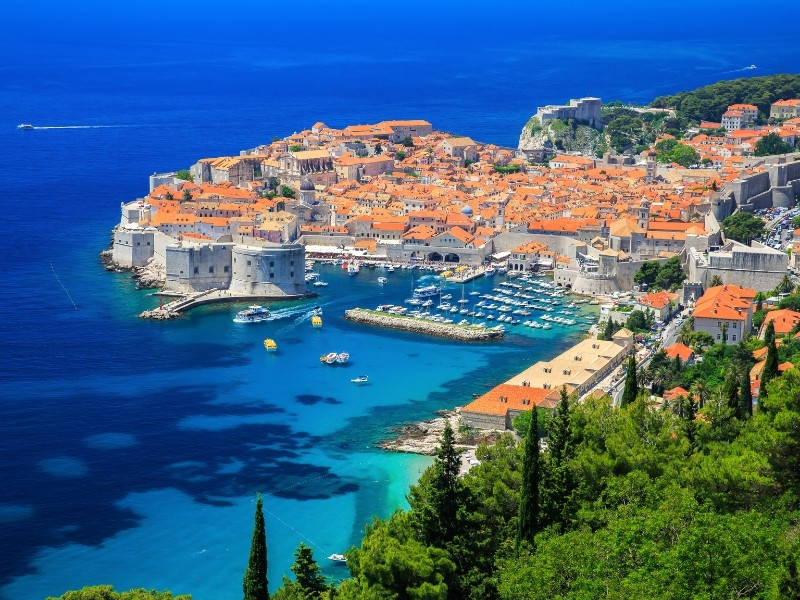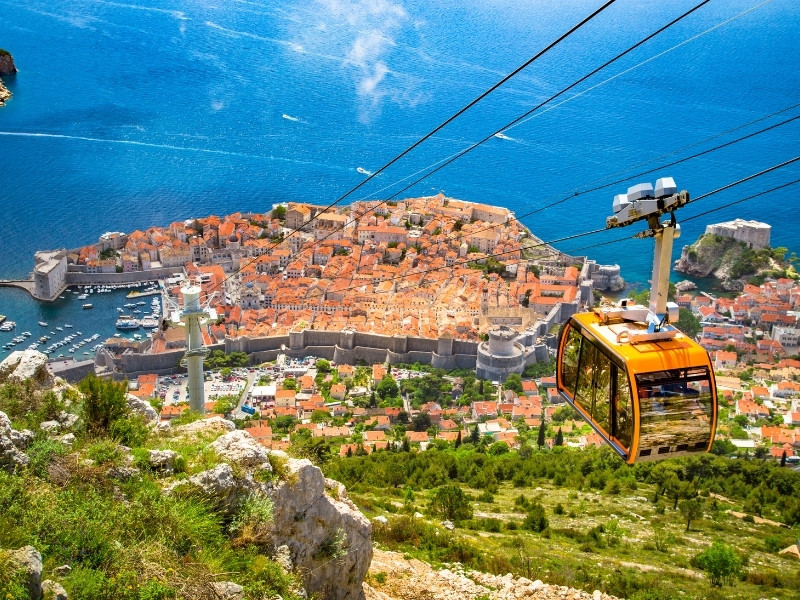 This magical place seems straight out of another century. Walk down cobbled streets where gondoliers glide past palazzi made of marble, limestone and brick sitting alongside glassy reflections of the Grand Canal.
Visit Piazza San Marco, Campo Santa Maria delle Rose, St Marks Square, Murano boats floating in front of St Mark's Basilica, Palazzo Ducale & Gallerie Faccenda Nuova, Doge's Palace & Correr Museum, Giudecca Canal, Trastevere, Lido di Venezia, Palladian Villas of Veneto Region, Castello del'Orso, Accademia di Belle Arti e Scuole Piccoline, Chiesa di San Giorgio Maggiore, Galleria degli Uffizi Gallery, La Fenice Opera House, Teatro Stabile Theatre and Portoneta Bridge.
As you walk through narrow alleys and squares or sit gazing across bridges spanning tranquil waterways, think about how lucky you are to live in such beauty. Whether you spend a few hours or several weeks, you won't forget what you saw and experienced here.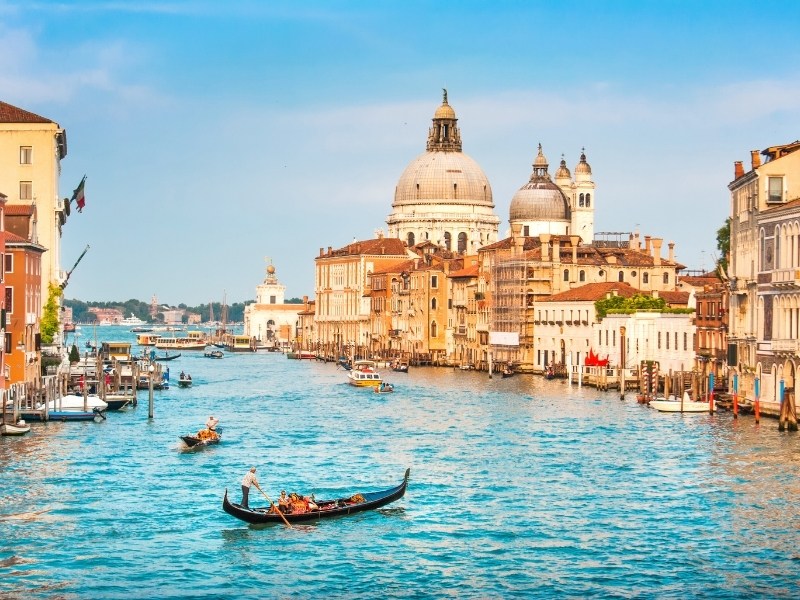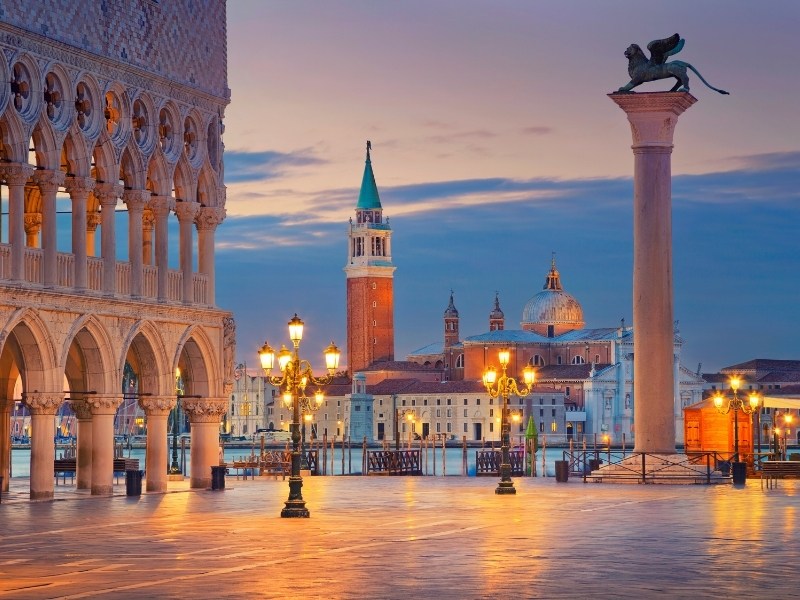 Greeks consider this volcanic island sacred ground since it was said to be the birthplace of Zeus. Drive along the curving shoreline, hop aboard a ferry, float silently through translucent aqua waters, gaze skyward toward the shimmering stars as ships drift slowly past, or settle beside a poolside bar and sip Greek ouzo while nibbling fava beans soaked in garlic.
Get lost amid labyrinthine columns draped with grape leaves, marvel at frescoes painted on ceilings depicting the Trojan hero Aeneas driving his chariot drawn by Pegasus across the heavens, feel dwarfed standing before Minoan statues at the Archaeological Park of Knossos, visit Heraklion Castle, Agistri, Maleme and Hersonisos, set sail on a luxury yacht or motor vessel cruise, charter a speedboat, rent a houseboat, learn everything you ever wanted to know about Ancient Greece, experience first hand why this area is known as God's Country, and find yourself becoming enchanted by the rich culture and romance of this mysterious island.