Among the best new marinas in Italy, we also have Marina d'Arechi, located in gorgeous Salerno.
This carefully designed and well-furnished harbor is able to accommodate up to 1000 boats. 80 of them are specially reserved for superyachts measuring up to 100 m.
This marina spreads across more than 300,000 square meters and it is surrounded by an impressive scenery. The entire setting was built in an eco-friendly manner, with the highest concern for the environment.
Part of the Camper & Nicholsons Marinas family, Marina d'Arechi offers high standard services tailored to the needs of luxury yacht owners visiting the Amalfi Coast.
"The service is friendly, yet professional which makes for a great atmosphere around the marina. This truly is an international superyacht marina for the 21st century and a welcoming homeport for all that wish to enjoy the relaxed, luxury lifestyle on offer." said Dan Hughes, business development director at Camper & Nicholsons Marinas.
Ayia Napa Marina is one of the gems many European and international tourists haven't yet discovered.
Located on Cyprus island, in Ayia Napa, this modern superyacht marina complex is able to accommodate as many as 600 berths.
Construction work to complete Ayia Napa Marina has resumed after COVID-19 lockdown while final completion is rescheduled for 2023, the project's CEO Stavros Caramondanis said.
The maximum length of the vessels allowed here is 80 m. One of the highlights of this emerging marina is the fact that it was designed in order to minimize the effect of breakwater so that guests can enjoy a more pleasurable experience.
Furthermore, plenty of services are included in the menu, as well as a beach club and a yacht club, together with a crew lounge, apartments and villas for guests, and two impressive towers measuring more than 100 m where accommodation will be available.
If you book a berth here, you can easily enjoy the restaurants, cafés, shops, and promenade of nearby Pyare Villag.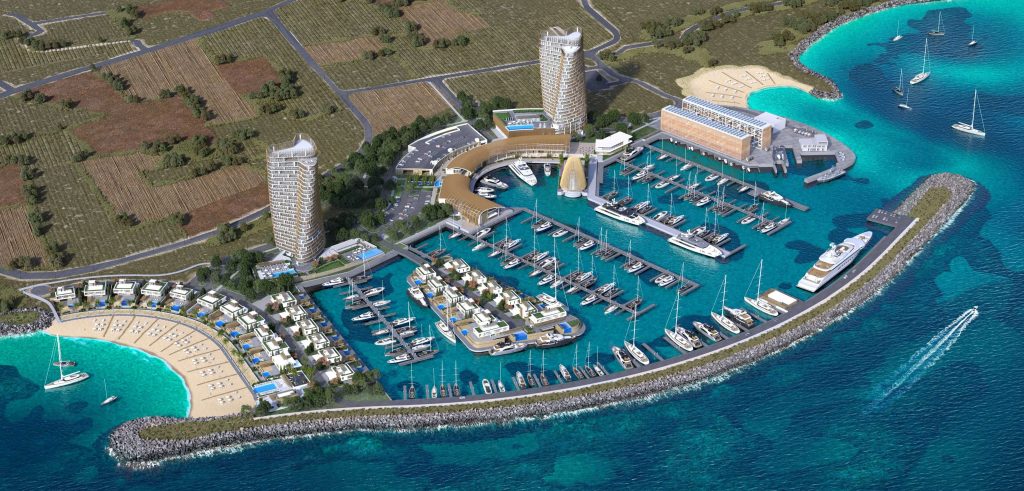 Situated in Halkidiki, Greece, Mirragio Marina (2017 new opened) is able to accommodate vessels of up to 40 m. The marina is operated by the luxury Miraggio Spa Resort.
The main principle that governed this marina's constructions was environmental protection. To this point, the harbor's activities minimize its impact on the environment, but also the potential damage guests' yachts might incur.
For example, the clever water circulation system prevents bacteria growth so that the yachts' hulls would not be affected. Also, the effect of the swells and swing is reduced.
At the moment, this marina is one of the most impressive sea developments in the country. Besides its modern and efficient design, this harbor also offers 24/7 security service, a pump station, a modern electricity system, a water service pedestal, internet, petrol station, a café, and a restaurant.
As for accommodation, you can get the best treatment, plus relaxation at the Miraggio Thermal Spa Resort.
There are countless marinas to book berths in Montenegro, but there is something absolutely special about the Portonovi Marina. Portonovi Resort opened its doors to the public on May 2019.
This is one of the best new ports in Europe. It lies in the splendid Boka Bay, in a luxurious area that was specially designed for superyachts. This modern marina is able to accommodate 238 vessels.
The length of the yachts that are welcome here can go up to 120 m. For those that reach this length, the seasonal berths are available while smaller yachts measuring up to 70 m can find a place here all year round.
This well-provided marina also has a helipad for its guests, a premier yacht club, along with a series of fine restaurants and elegant shops where you will be able to spend your free time.
For a fuss-free stay, Portonovi Marina offers 275 properties tourists can rent, including elegant penthouses and refined villas with infinity pools.
"The slogan under which Portonovi presented itself to the world – Portonovi Montenegro Essence – symbolizes the most wonderful moments and opportunities that Montenegro as a country has to offer, both those already known and those that are yet to be discovered," said Adrijana Husic, the resort's marketing and communications manager.
Dubai is on its way to conquering a well-deserved place among the most prominent superyacht hubs in the world. Dubai Harbour plays a central part in this development process.
Set to open in October 2020, Dubai Harbour is a world-class maritime destination boasting the biggest marina in the region. Dubai Harbour has welcomed its first two visiting vessels ahead of its eagerly-awaited official opening.
As one of the best new marinas to book a berth in Dubai, this harbor offers a wide array of facilities, together with 1400 berths for boats of up to 85 m.
Strategically positioned on Palm Island, this marina is signaled by a prominent 135 m lighthouse. Here, you can enjoy the breathtaking panoramic view of the surrounding.
Spread across a vast area of 1,858,060 square meters, Dubai Harbour has plenty of things to offer in terms of yachting services, accommodation, dining, and entertainment.
The port is home to a cruise ship terminal, an events marina, an elegant yacht club, and a shopping mall. High-end accommodation options are also available.
This is one of the best marinas in Ibiza for superyachts and megayachts. Marina Sovren, known as Ibiza Old Town marina lies in the area that used to be occupied by Port Ibiza Town marina.
Marina Sovren opened its pontoons to boats on April 2017. The new marina is able to host yachts of up to 185 m.
Since its inception, this marina was designed as a destination for large, high-end vessels. As a result, it is very well-furnished with all the modern facilities this type of yacht owners require.
Besides its luxurious and complex set of services, this marina is well known for attracting high profile visitors from around the world.
If you choose to book a berth here, don't be surprised to walk through Ibiza Old Town and see celebrities or members of Europe's royal families.
Our list of the best marinas wouldn't be complete without this premier port located in Costa Rica.
Berths in marinas such as this one offer a wide array of facilities and the maximum allowed length in Golfito Marina Village is 121 m.
Golfito Marina was officially opened on 1st of March 2020, after five years of development.
Located in Golfo Duce, this harbor provides a great position where yachts are kept safe from the Pacific Ocean's winds and swells.
This fully-equipped marina is 24/7 surveilled and it also boasts a large array of services for yachts. There is also an exclusivist yacht club on site where you can gain access based on membership.
Here, you can enjoy the company of other yacht lovers on a spacious patio or in an elegant cigar lounge. Drinks of all sorts are included in the menu.
In terms of leisure activities, this place provides horse riding, jungle tours, yoga classes, watersport facilities, and plenty more.
Moreover, a large number of chic residences is also available.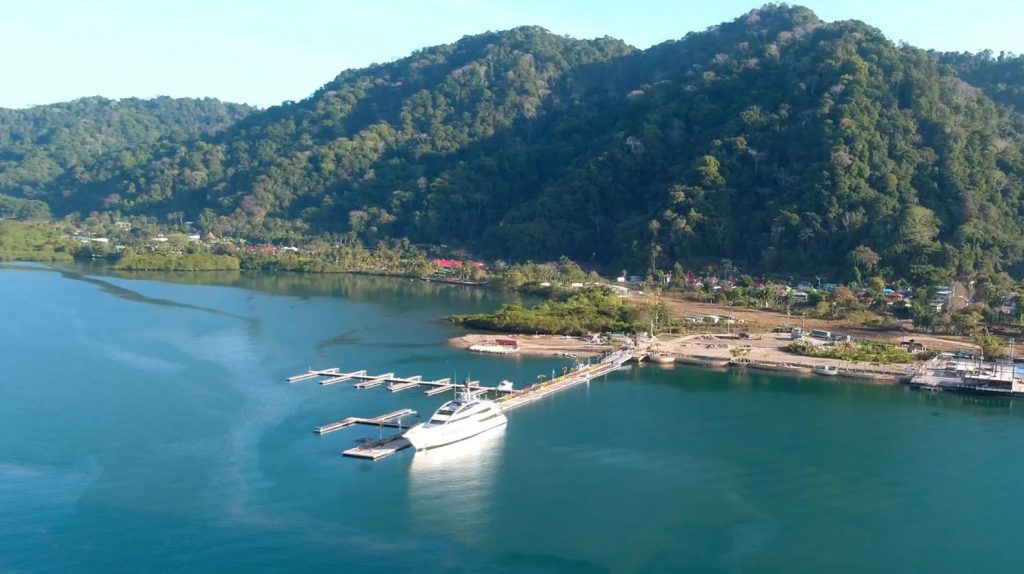 Situated in Krabi, Thailand, Port Takola Yacht Marina is one of the recent developments in this blessed landscape.
"Since our soft opening in May 2018, we have gradually gained a reputation for serenity, services, year-round shelter, convenience for yacht checking in and out, and being close to Ao Nang, Krabi Town and Krabi International Airport," said Matthew Na Nagara, Port Takola's General Manager and Chairman of the Thai Yachting Business Association.
Lying on a surface of 110-acre, Port Takola offers berths for 48 vessels that can reach up to 40 m. Besides the typical marina facilities, this place also provides a resort hotel, different residences, a museum, and nature trails.
Moreover, the Krabi International Airport is located only 40 minutes away by car.
If you decide to book a berth in this splendid location, your vessel will be carefully nestled in a safe shelter, while you can enjoy your stay and indulge in the beauties of the surrounding.
The location also offers an excellent departure point for cruises. The prime services you can benefit from if you drop anchor here, together with the typical Thai hospitality of the staff will make your stay at Port Takola Yacht Marina truly memorable.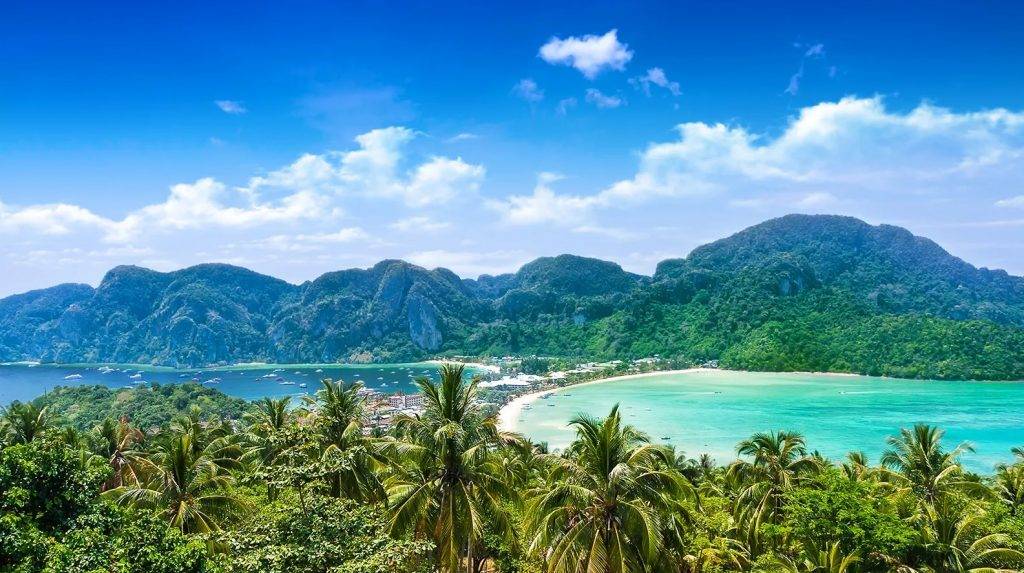 Caroline Bay Marina, Bermuda
The gorgeous Caroline Bay marina is located in Little Sound, Bermuda.
Yachts of up to 90 m are welcomed here and there are 80 berths available for boats ranging from 6 to 24 meters. This is one of the best new marinas if you are looking forward to attending exciting events.
As host of America's Cup, the Caroline Bay marina provides a luxurious and modern setting that can satisfy the highest exigencies.
This is one of the best marinas to book berths also for its accommodation options that include a stylish Ritz-Carlton Reserve boutique hotel where you can access a spa, various restaurants, and luxurious residences.
Moreover, if you are into water sports, this marina can provide you different facilities, but also the possibility to practice cycling, golf, or enjoy some quality family time at the kid's club.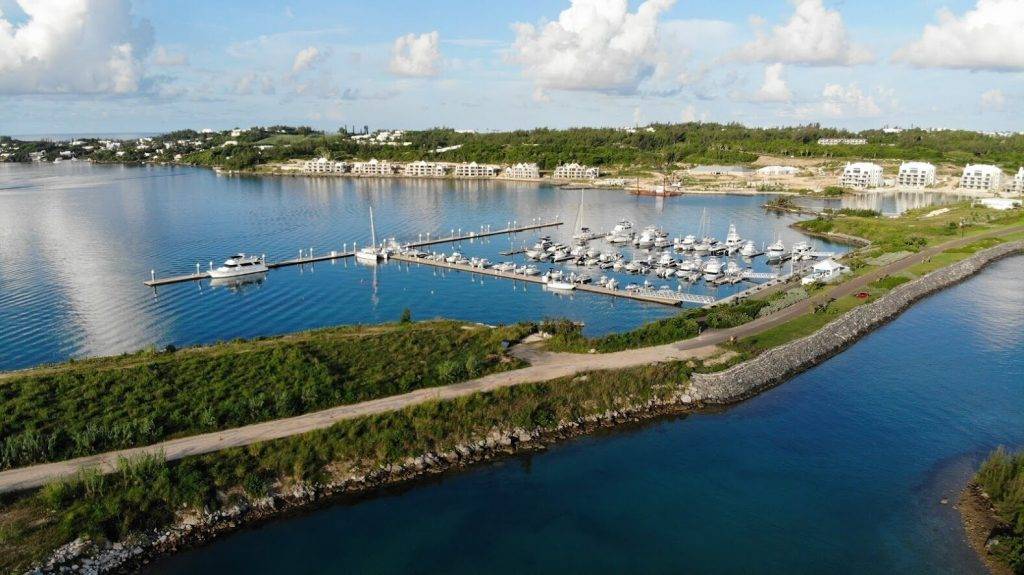 The best new marinas in the world are spread across the seas and oceans.
If you are an avid sailor or simply someone who enjoys renting a boat to explore the nearby surrounding, it is worth getting a berth in one of the marinas mentioned above or checkout the best European marinas.
For more sailing tips and berth booking options, feel free to browse through our website or send us a berth inquiry.