The best sailing destinations in the world are located in idyllic places you must see at least once in a lifetime.
Enchanting landscapes, warm waters, and perfect sailing conditions are just some of the wonderful things you can enjoy in these destinations. Read on and get the inspiration you need for your next sailing holiday.
Greece is undoubtedly one of the best sailing destinations in the Mediterranean and also in the world.
This country has been inhabited for millennia, and once you get to see its azure waters and beautiful landscape you'll easily understand why. If you love the sun and the sea, Greece will definitely be a place where you feel you belong.
Greece has a bit of everything; rugged cliffs, breathtaking bays, beautiful olive groves, and the traditional white houses that simply invite you to enjoy the comfort, hospitality, and laid-back atmosphere that have always characterized this Mediterranean country.
Greece boasts an impressive number of islands such as Corfu, Santorini, Rhodes, or Mykonos. If you are looking for more tips on the best sailing destinations in Greece, you will find plenty of suggestions on our website, as well as multiple marinas where we can help you book a berth.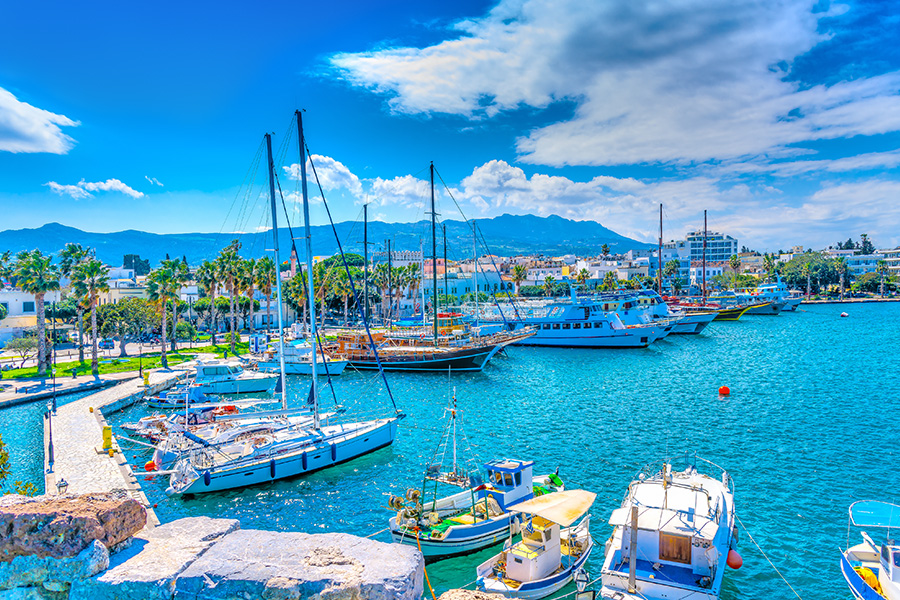 The best destinations around the world for sailing holidays definitely include Turkey.
Situated right at the border between Occident and Orient, this fascinating country has plenty of things to offer in terms of tourism: all-inclusive hotels, a rich culture, exciting nightlife, beautiful landscapes, and the sheer joy of discovering something new and fascinating.
The Black Sea coastal view will delight you with its hidden coves, pine trees, traditional wooden gullets, and vast beaches.
Some of the best sailing destinations in Turkey include Bodrum, located in the Gulf of Gokova, or the harbors in the Hisaronu Gulf, Fethiye Bay, and Marmaris.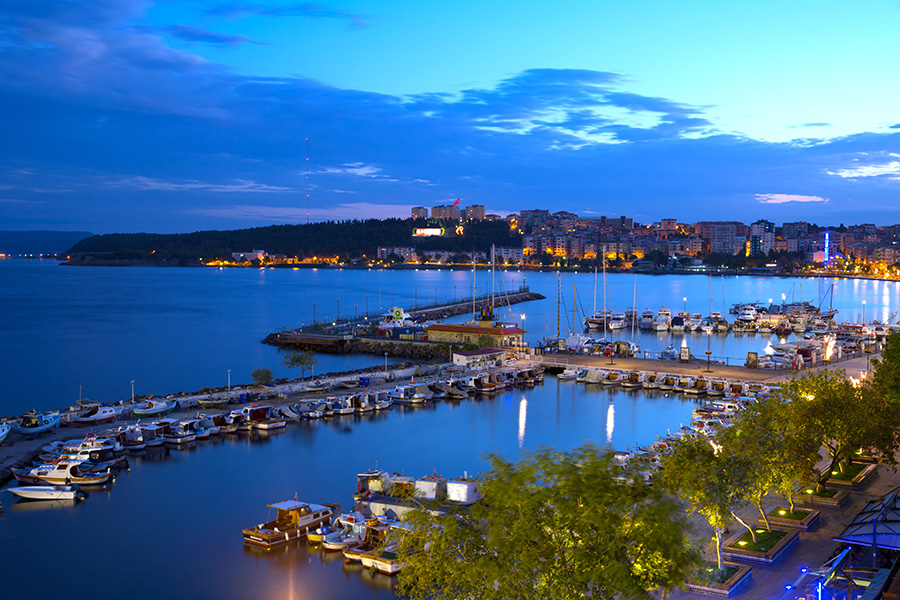 With opulent hotels, fine dining, luxury clothing, stunning cars and yachts, the French Riviera is simply an oasis of wealth and style.
Asides from being the top luxury destinations in Europe and a hot spot for celebrities, the French Riviera also attracts sailors worldwide because it has a gorgeous coastline and good sailing conditions.
The Cote d'Azur has numerous beautiful destinations that are worth seeing, especially if you're enjoying a longer trip in the Mediterranean. Marseille, the second-largest city in the country, is one of them; this harbor city has terrific architecture and multiple attractions for tourists, both for those who love culture and history and for those who prefer hanging out and enjoying the cuisine and night-life.
Saint Tropez is one of the gems of the French Coast; here you can enjoy a laid-back atmosphere, a walk on the cobbled streets, and a high-end shopping experience in local boutiques.
Cannes is another main attraction of the Cote d'Azur; due to its world-renowned film festival, Cannes is a magnet for celebrities, but also a stunning location for sailing and sightseeing.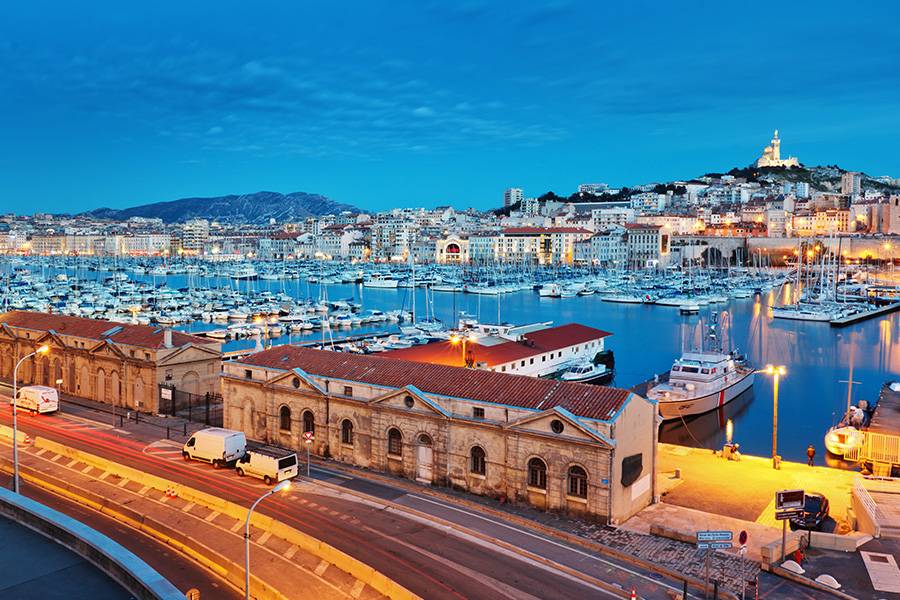 Croatia has long been known as one of the best sailing destinations in Europe, a reputation it managed to preserve and enhance over the years.
This Adriatic country features an impressive number of tourist attractions. Besides its crystal-clear waters and rocky landscape, Croatia is also a charming place when it comes to the architecture of its small and lovely town, the hospitality of the locals, and the laid-back atmosphere.
If you're looking for sailing destinations where you can truly relax and enjoy the sea, the best places to visit are the islands of Vis, Hvar, Brac, or Korcula.
With quiet little towns and hidden coves, you'll definitely recharge your batteries here. If, on the other hand, you're looking for more action, Dubrovnik is an exciting busy place where you'll find everything you might want, from historical sites, great restaurants and bars and a bustling night-life to premium marinas.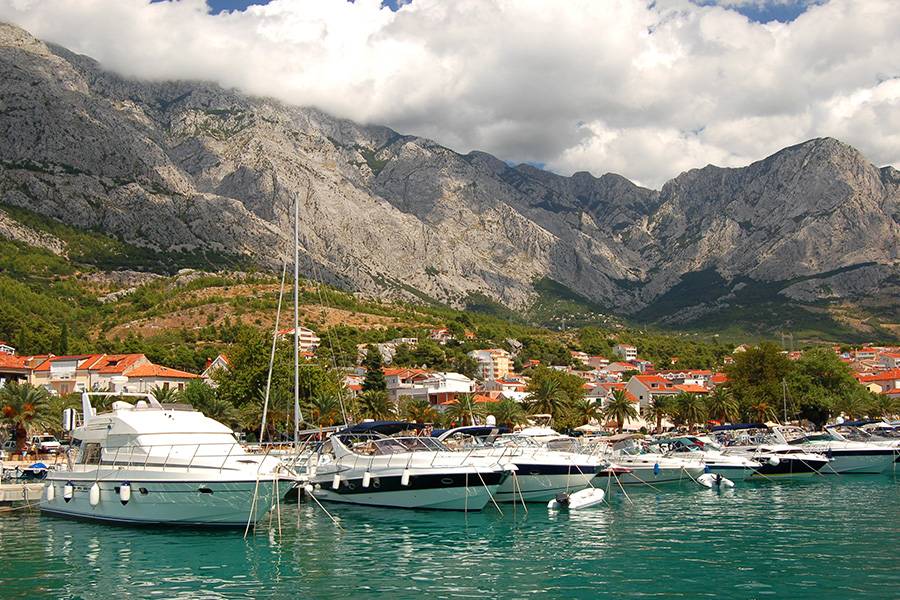 Bay of Naples, Capri and the Amalfi Coast, Italy
The Bay of Naples is one of the most famous sailing destinations in Italy and Europe.
This region has a particular charm that's mostly due to its volcanic landscape and the ancient history that's tightly connected to the region's volcanic activity. The ancient sites of Pompeii and Herculaneum that have been covered for centuries by volcanic debris and Mount Vesuvius offer some of the most spectacular views.
Asides from its Roman vestiges that attract thousands of tourists each year, the Bay of Naples also offers a beautiful coastline and multiple charming towns where you can relax, enjoy the landscape and the tasty local cuisine.
Capri is one of the sailing destinations in the area you must see. This island's dramatic views blend perfectly with the blue waters, creating a breathtaking, picture-perfect setting. Great belvedere spots, mysterious caves, ruins, and snorkeling spots are some of Capri's attractions.
The Amalfi Coast, a UNESCO World Heritage Site, is another attraction in Southern Italy. Stretching along the Tyrrhenian Sea, in the Sorrentine Peninsula, this is the place to go to if your main holiday objective is admiring nature's beauty. This area was blessed with dazzling rocky landscapes, fabulous grottos, and welcoming bays.
Take a tour from Amalfi to Positano and admire art, luxury, and beauty all the way through. Check out the best Amalfi Coast marinas.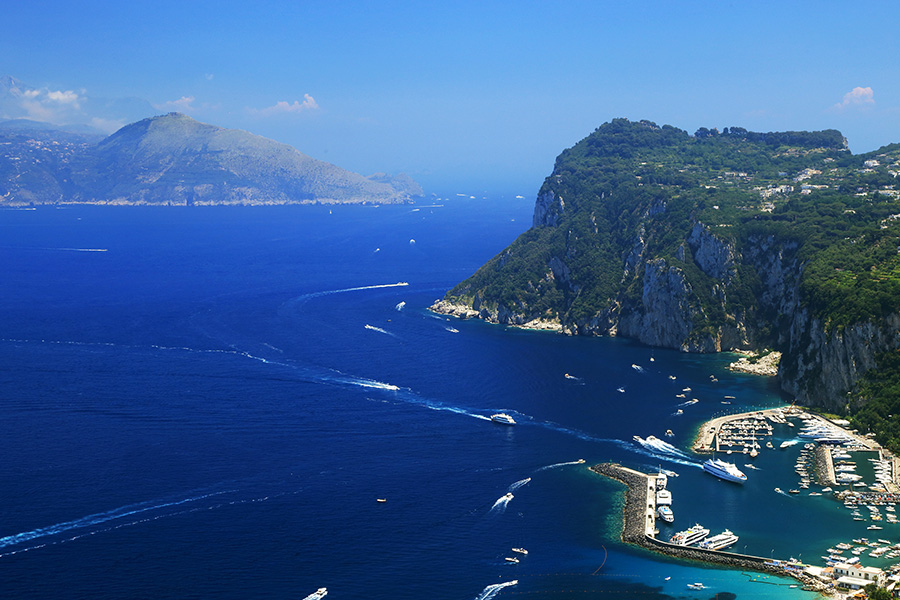 Sailing fans should try to reach this fabulous destination at least once. Sicily is well-known for its landscape, impressive history, and busy life.
You simply can't get bored here, there is a little bit of everything whether you want to indulge in the rich traditional cuisine, visit historical sites dating back thousands of years ago, or have fun once the sun sets.
Palermo, the capital city is the island's hotspot, you shouldn't miss the chance to visit this vibrant city and if what you're looking for is the ultimate relaxation, you can then move on to other nearby islands.
Alicudi and Stromboli are beautiful places where you can indulge in nature; the black sands and active cone at Stromboli are must-sees. Lipari and Panarea are vibrant destinations nearby where you'll be surrounded by beauty and style. Small Salina will impress you with its lush vegetation.
Discover the best marinas from Sicily.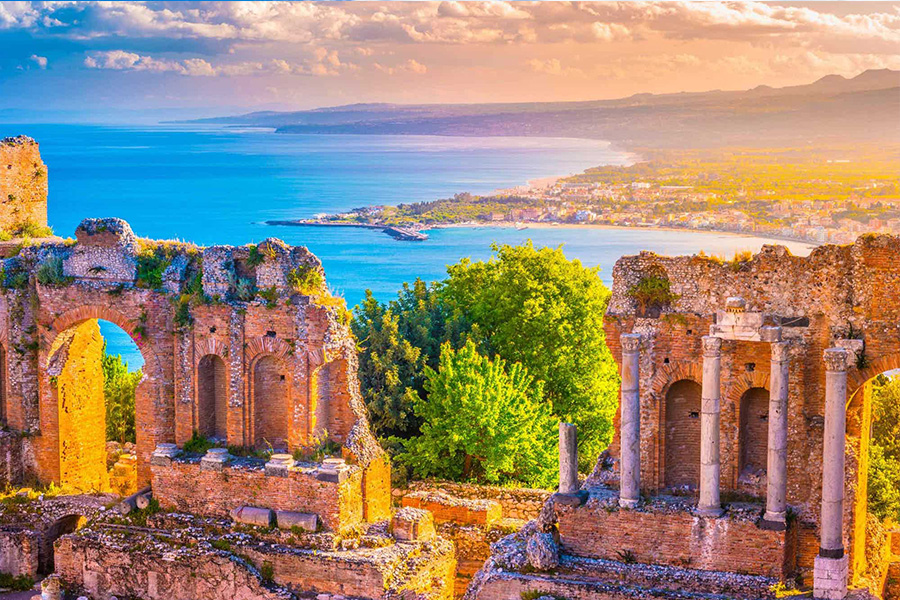 The best sailing destinations around the world certainly include Bahamas. This archipelago of 700 islands offers the typical view you have in mind when dreaming of a perfect sea destination.
The good weather never ends here and there is always something fun to do. This exotic paradise is less than 100 km away from Florida.
The Bahamas are a hotspot for the wealthy, but despite the lavish dining and accommodation services you can find here, there are multiple places where you can simply relax, put all your worries aside, and still stay within your budget.
New Providence Island with its capital Nassau is the most bustling city in the area and it offers any tourist service you might dream of and plenty of opportunities to have fun.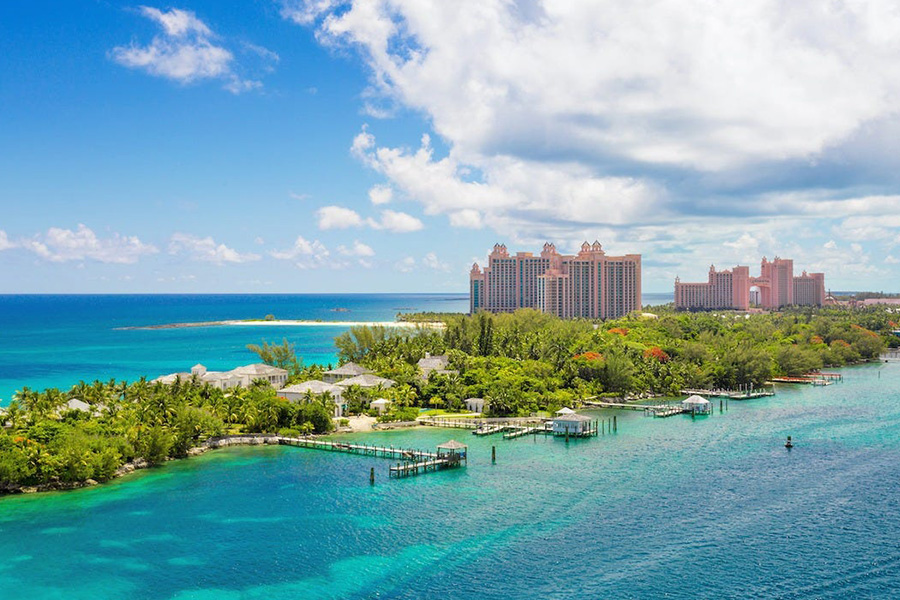 The Seychelles islands are located in the Indian Ocean. This remote archipelago contains as many as 150 islands. These islands are a haven for those who want to get away from the chaos of city life and do nothing but relax for a while.
The largest city in these islands is the capital Victoria located on the island of Mahé. Here, you can indulge in trying exquisite local dishes in one of the beautiful low-key restaurants, enjoy a refreshing cocktail in a waterfront bar or café, or simply take advantage of one of the splendid 65 silver beaches and laze in the sun all day.
Other islands you might want to visit during your sailing trip in Seychelles are La Digue and Praslin, where you'll be welcomed by golden sands, leafy palm trees, and turquoise waters.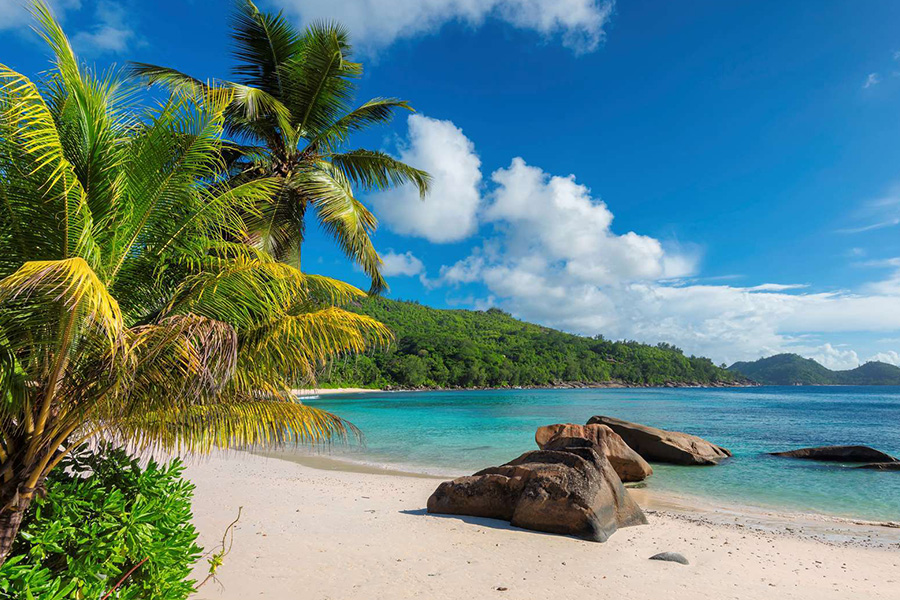 The small European country is one of the gems that many sailors have not discovered yet. There are plenty of things to bring you here, starting with the lovely landscape characterized by kilometers of forests.
Montenegro has beautiful national parks you should check out, even if your main purpose is spending time at sea.
If you're into city sightseeing, visit the charming old town of Kotor that seems to be taken out of a fairy tale, with its old buildings, imposing fortress, and centuries-old trail.
Budva is another charming town, one of the oldest on the shores of the Adriatic Sea. Peras, another town located in the Bay of Kotor, is truly impressive thanks to its Baroque palaces.
The cherry on top of the cake is the fact that Montenegro is quite an affordable location and, being a tiny country, it's not difficult to reach other famous sailing destinations located on the same coast, such a Greece.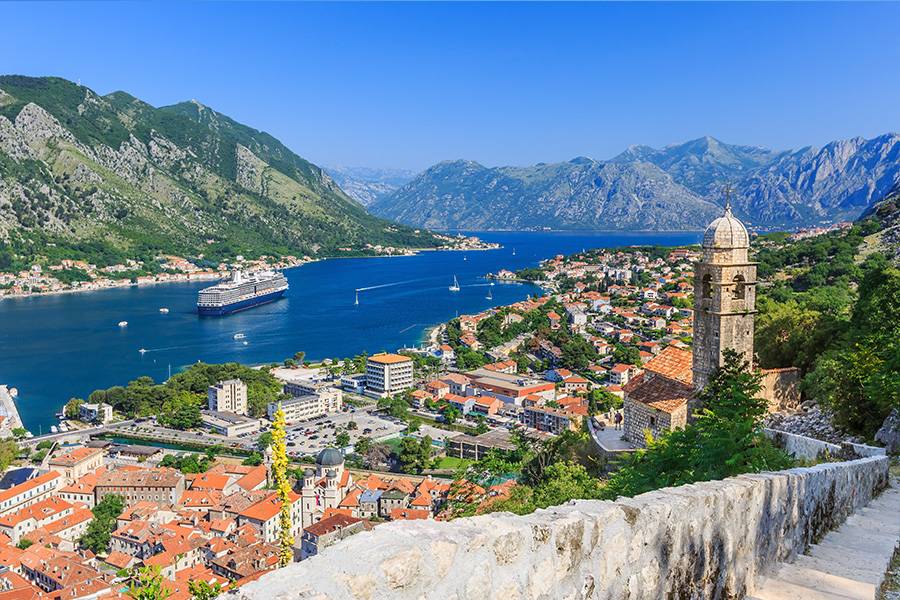 The British Virgin Islands (BVIs)
If your ideal sailing destination is one where the sun's always shining in the sky and the warm winds soothe you and help you sail with ease, the British Virgin Islands will be  a dream come true.
These islands are famous for their chill vibe. Once you get on their stunning beaches, there is nothing more you'd want to do than admire the deep blue sea, listen to the waves and relax on a waterfront terrace.
One of the main islands sailors start their itinerary from is Tortola, a dreamy place with sheltered harbors, impressive landscape, and great snorkeling opportunities.
If you're looking for an outstanding setting for your holiday photos, Virgin Gorda, the third largest of the Virgin Islands is the perfect place, boasting an amazing rocky landscape, as well as luxury resorts, and tranquil coves.  Small Jost van Dyke is another one of the sister islands, one where fun never ceases.
This island is particularly famous for Foxy's Old Year's Night party held in Great Harbor on New Year's Eve.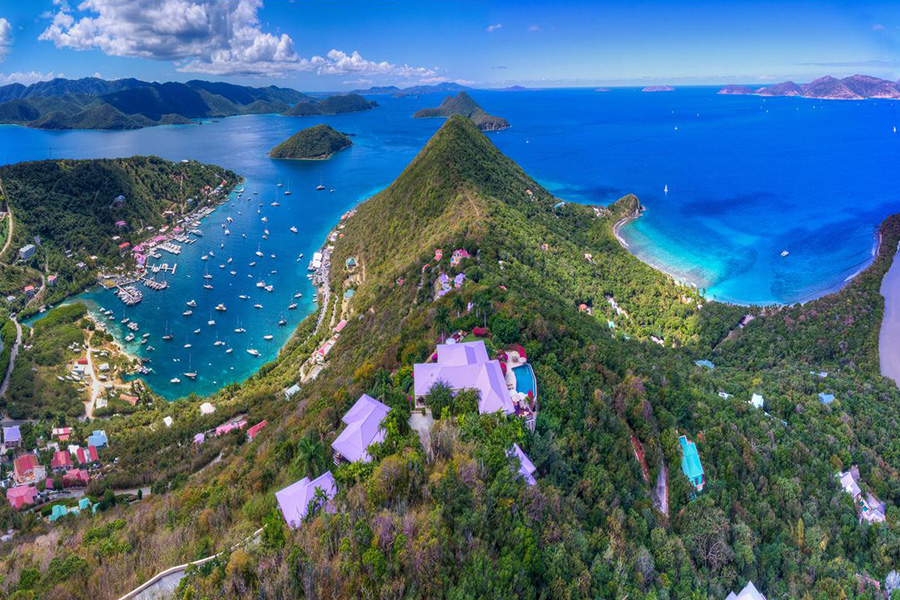 Antigua is one of the best Caribbean sailing destinations. One of the highlights of this island and a fact you're bound to remember is its 365 beaches.
If you spend a whole year here, you can practically go to a different beach each day. This idyllic place located in the middle of the Leeward Islands is perfect for relaxation. Its turquoise waters and sheltered harbors, together with the scenic landscape and positive vibe will make you want to turn back here again and again.
The island's hotspot is the English Harbor where you can spend time and indulge in fabulous food and drinks at Nelson's Dockyard. Along the beach, you'll also find plenty of rum bars and friendly places where you can dance, socialize, and have fun.
If what you're actually looking for is a chance to reconnect with nature, Barbuda island, located 40 miles away, is the best place to go to. Coral reefs, myriad species of birds, pink sands and great snorkeling locations are included in the menu.
Windward Islands, Caribbean
Sailing fans worldwide appreciate this exotic destination where the warm weather and light breeze are always there to lift your spirit. Happy is the only way you can feel once you come to this remote paradise.
The friendly winds will help you sail easier around the coast where splendid white sand beaches and magical reefs are waiting to be discovered.
The landscape also includes beautiful verdant hills that emphasize the charming little towns with their local businesses and colored houses. St. George is a great place to visit in the Windward Islands, together with green Grenada where you can try out different types of spices, Petit Saint Vincent with its low-key beach resorts and luxury services, or little Petite Martinique with its tranquil lifestyle.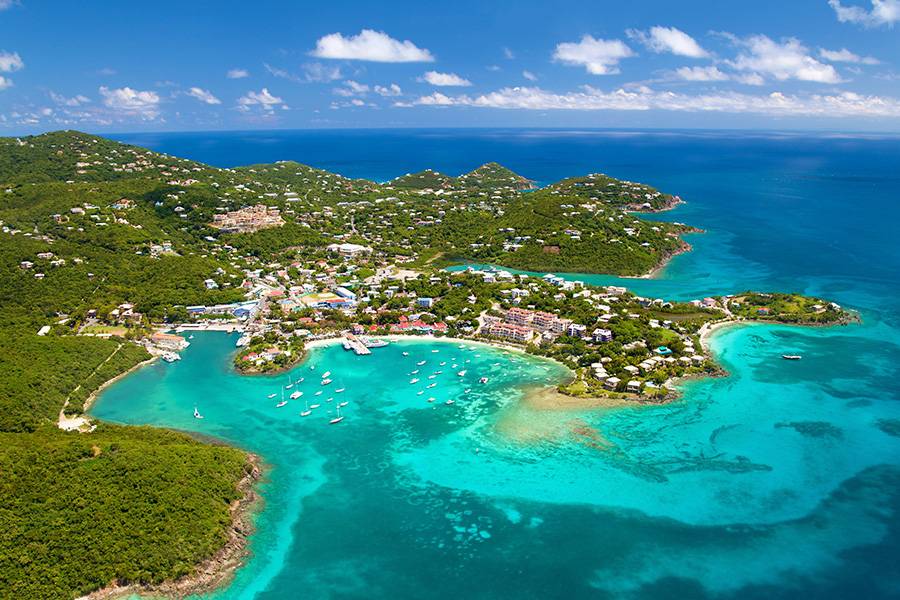 Tahiti is another one of the best destinations around the world for sailing holidays. This is the biggest of the Windward islands of French Polynesia.
When you think of this place, you might already imagine cozy waterfront bungalows, and this is indeed one of the things that best characterizes Tahiti.
Other perks of the island are the amazing waterfalls surrounding the island, as well as the lush vegetation you have to cross to get to see them.
One of the most sought-after attractions is the Maui's Beach, with perfect white sand, located in the southern part of the island.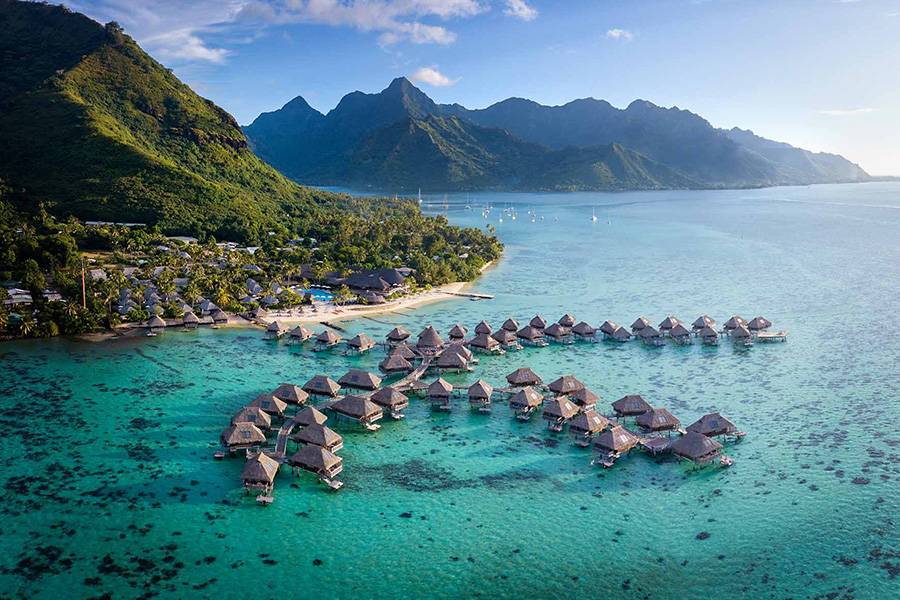 These are some of the best sailing destinations around the world we were more than happy to present to you. However, there are plenty other amazing places you should definitely try to visit.
To learn more about them, check out our fresh content about the best sailing destinations in the Mediterranean.