Sailing and yachting in Monaco are two good reasons to come to this land of sun and joy. Monaco is synonymous with luxury and glamour. Nestled at the heart of Côte d'Azur, Monaco is a great place to spend your holiday amidst premiere tourist facilities. Here's what you should know before departing on a cruise to Monaco.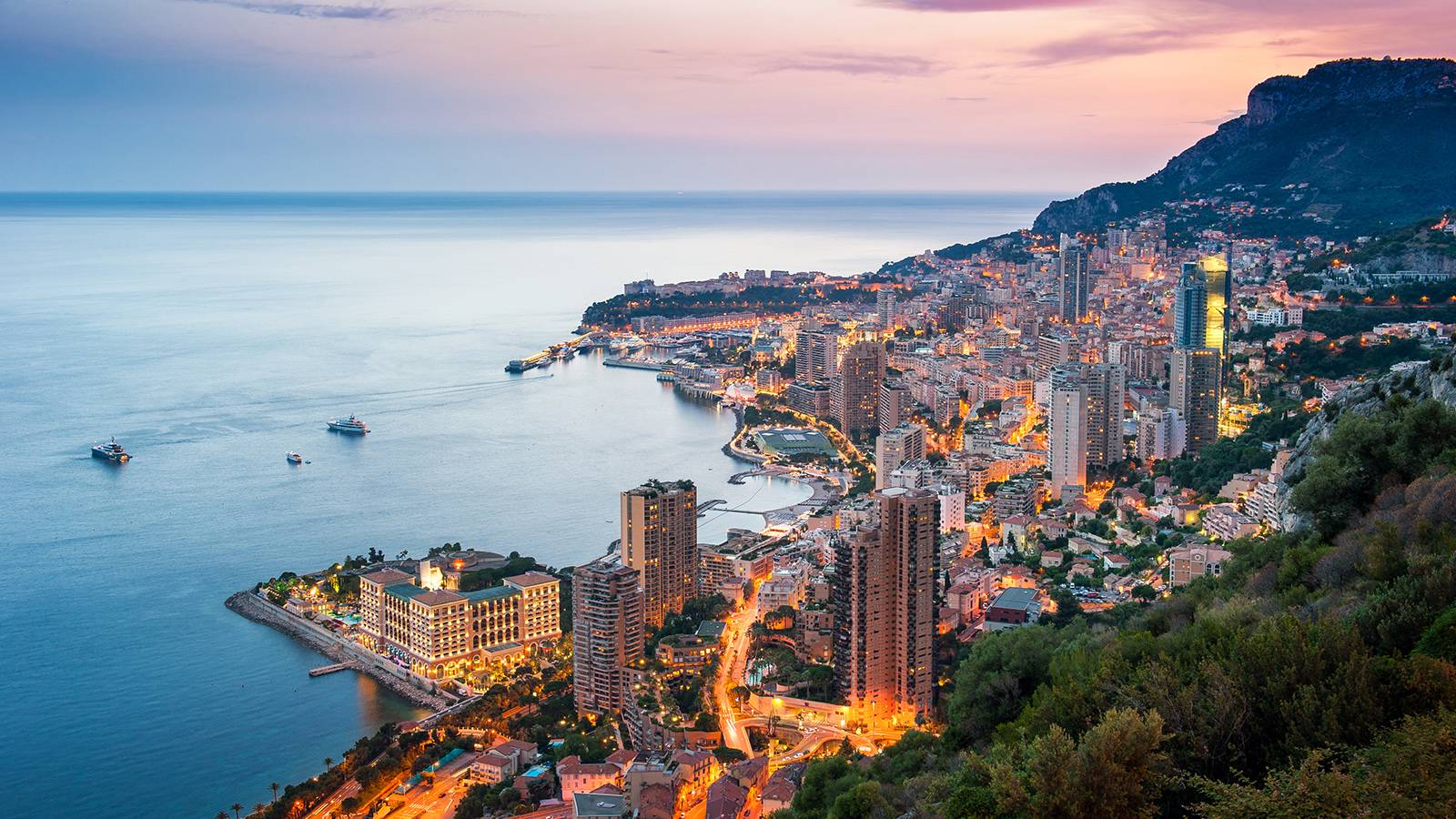 Yachting in Monaco is possible in different periods of the year. The French Riviera is famous for its sunny weather and Monaco enjoys a fair share of it. The average temperature in the hottest month of the year, August, is 24°C. The coldest month is January, with an average temperature of 10°C. The ideal month for swimming is August when the sea's temperature equals the average air temperature. The sea here is usually calm, with friendly waves and light breeze. Outside the peak season, the Mistral wind might be felt.
A bareboat charter is one without a crew. Superyachts always come with a crew aboard. If you opt for a smaller vessel, you'll get all the independence you want and have fun with your friends doing all the necessary boat-chores.
Most motorboats for rent are only available for sailors with license. If someone in your crew is licensed, you can easily rent any boat. Another option is hiring a skipper whose cost may reach 300 € / day.
Some small boat rental companies allow sailor without permit on low-powered vessels. However, bigger companies typically require a permit.
If you plan to charter a yacht in Monaco, all you need is money and the rest will adapt accordingly. There is an extremely large array of yachts you can charter, ranging from luxury mega yachts to smaller but equally stylish models.
Prices for yacht charter in Monaco
The prices for Monaco yacht charter vary based on the size, facilities and age of the vessel. Besides the rental fee, you will also have to pay for the fuel, berth booking and for the crew in case you'll have one. A low-powered dinghy that can accommodate around 5-6 people will cost around 200 € per day.
The price increases according to the boat's power. If you want to sleep aboard, the prices for yachts accommodating several persons starts from 1500 € per week. Luxury superyachts can range in price between 30,000 and more than 1.000.000/week. The prices are also influenced by the period when you want to charter. The high season and the period in which the Grand Prix is held are the most expensive.
Prices differ based on the berth reservation you want to book. However, the Riviera is not a cheap option especially during the peak season. It's also possible to anchor for free in a cove that's not part of any port. But you will not benefit from the services and safety guaranteed by a marina.
It's up to you to choose whether you want to cook aboard (yachts offering accommodation also have a kitchen) or eat out. The first option is normally the less expensive.  In a restaurant, do expect to pay at least 25 € for a lunch (drinks not included). Furthermore, you'll pay three times that price for dinner.
The price for a liter of fuel is approximately 1.20 €. The cost will vary based on how much your boat consumes. A small boat can require as much as 150 € for fuel per day.
You will be told what tax applies to the vessel you're renting. Some boat rentals include the VAT tax. Other companies will require an additional price of 19.6% as VAT.
It is quite a common practice to ask for a security deposit. So, inspect the boat carefully before you decide to rent it. Otherwise, you might pay for the damages caused by a previous client.
Every boat rental company should have their vessels insured. You are allowed to ask for proof of insurance.
Boat tours in Monaco can lead you to various hotspots on the French Riviera. Whether you want to stick around in the area or venture further, there are plenty great places to visit.
Port Hercule is a picturesque natural harbor. It lies at the feet of the rock of the princess of Monaco, a landmark of this famous touristic destination. This is a deep-water port where luxury yachts and major cruisers moor all year round.
Port Hercule can accommodate vessels up to 300 meters long. Marina Port Hercule is one of the most modern and well-provided berth booking options on the Riviera. The royal family of Monaco has officially been in charge of modernizing this marina.
Port of Fontvieille also lies at the foot of the Rock of Monaco, in a protected area. The sheltered position of the marina of Fontvieille keeps vessels safe from all the winds.
The port is open both to short and longs stays and disposes of mooring places. A comprehensive set of services is available here. In the close proximity, guests will find restaurants, shopping centers, a vivid waterfront area and the sports complex Louis II Stadium.
Discover the Best Ports and Marinas in Monaco.
How to Get around Onshore in Monaco
Monaco has an extensive and well-organized public transport system.
Trains: available every half an hour to and from Cannes, Menton, the Antibes, Nice
Buses: there are various routes through the principality. Most buses can be found at the railway station. Connections with Monet Carlo, Nice and Menton are also available.
Taxis: you can find plenty of them all over the city. Uber is not available in Monaco, but they are allowed to drop tourist off here.
Bikes: you can get around Monaco by bike, renting one from the Etats-Unis quay.
The city-state has a wide array of accommodations, except camping and caravan facilities. The prices range tremendously based on the provided amenities. Luxury hotels with restaurant, swimming pool and casino are not an exception, but the norm in Monaco. One of the cheapest areas for accommodation is La Condamine.
There are plenty places where you can have a fine meal in Monaco. Since the principality is a symbol of luxury and elegance, expect to pay a considerable price for dining. In Monaco you can find restaurants specialized in cuisines all over the world. Famous places include Nobu Monte Carlo, Buddha Bar, Blue Bay, Valentin, Yoshi.
Some of the most affordable dining places are located in Monaco-Ville and La Condamine. Moreover, you can also get your own fresh supplies from the local market. 
Places to Visit in Monaco
This section is by no means exhaustive. However, we will try to briefly list the highlights of Monaco.
Firstly, Monaco is well-known for being a gambler's paradise. The casinos found here are famous all over the world for their top service and glamorous ambience.
The Monte Carlo Casino is not to be missed, whether you like gambling or sightseeing. The casino, as well as the Opera House in Paris were designed by the grand architect Charles Garnie.  For those who enjoy science and museums, there is the perfect blend of both at the Oceanographic Museum.
History lovers will surely rush to visit the Prince's Palace, a landmark of the city-state. Furthermore, a live theater representation at the old Fort Antoine, will help you relax and disconnect from routine.
Another worth-seeing objective is the Jardin Exotique. Here, you can get lost in the midst of abundant vegetation and admire the sea and cliffy landscape.
Monaco is a city that never sleeps. If you are here to have fun and enjoy the nightlife, you won't be disappointed. While many tourists come here to try their luck in casinos, others prefer bars, night clubs and fancy events. There's a little bit of everything for everyone.
The nightclubs in Monaco will keep you up until dawn and provide you exquisite drinks and shows. Some of the names you might want to check out include Twiga (located on the waterfront), The Living Room (a mixture of electronic music and elegant setting), Brasserie de Monaco (a heaven for beer lovers), Jimmy'z (the best place to spot celebrities).
No matter where you go, health and safety should never be overlooked. Before you come to Monaco, don't forget to get a proper medical insurance. Even if you are a citizen of the European Union, you will not benefit from free medical assistance since Monaco is not in the EU.
Generally, you shouldn't worry too much about travelling around Monaco. This is one of the safest places for tourists on the French Riviera. You will see a lot of police officers on the streets, day and night. Nonetheless, don't act recklessly and keep a close eye on your possessions.
With all these in mind, the only thing left to do is start planning your sailing trip to Monaco. When you get to the berth booking part, don't hesitate to contact us.