Sailing Trip in Sardinia: Sardinia sailing route for 7 days
Anyone who loves Italy and the sea should take the chance to visit the amazing island Sardinia. This is one of the most popular destinations in the Mediterranean Sea. Elegant hotels, exciting nightlife, and an impressive culture are just some of the things that lure tourists to this place. If you are going to come here by boat, there are some fascinating sailing routes you can opt for and here are our suggestions for a perfect seven-days trip.
Why you should be sailing in Sardinia
But before we see the actual itinerary let's discuss a little bit about why you should be sailing to this beautiful island. Besides its scenic landscape, fabulous cuisine and remarkable history, Sardinia is also the perfect destination for the actual sailing endeavor. The island's positions and its favorable weather conditions make it easy to reach by boat. A sailing trip to Sardinia is usually a worry-free experience for amateurs and experts alike. The mild climate and the strong winds that blow near Sardinia's coast provide the ideal sailing conditions that will enhance your journey. Moreover, this island is well-known for its predominant sunny weather, so you don't have to worry too much about storms. Remember however to pack an extra sunscreen as you will be tempted to bask in the warm sun for long hours.
Sailing route in Sardinia for one week
Now, getting back to our main topic, let's see what a sailing trip to Sardinia means. Our favorite route goes from Olbia to Cagliari and it comprises some enchanting places. On this itinerary, you will be able to admire breathtaking landscapes, taste exquisite wines and foods, or unwind on some splendid secluded beaches. What else could you long for during a sailing vacation? So, check out these essential stops you can make on your 7-days journey.
Days #1 Olbia and Porto Cervo
Olbia: known for its picturesque landscape, Olbia is not only a main sailing destination but also a popular getaway for hikers. Good food and flavored wines are part of this places' charm. Those who are fond of history will get the chance to embark on a fascinating discovery journey through Olbia's archeological treasure.
Marina di Olbia, also known as Porto di Olbia or Port of Olbia is our suggestion for a berth rental facility.
Porto Cervo: this is the ideal destination for tourists who love luxury vacations. Porto Cervo is loaded with high-class resorts where you will be provided a VIP treatment. Moreover, it is also famous for its fine-dining facilities, trendy fashion boutiques, and effervescent nightlife.
For a marina reservation here, we recommend the Porto Cervo Marina.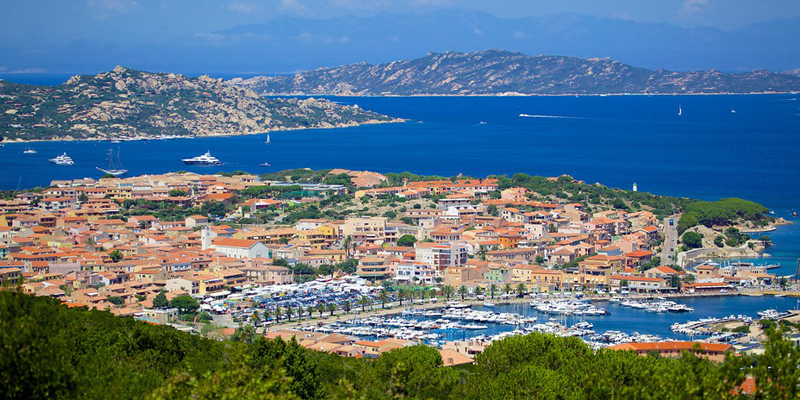 Day #2: Budoni
Situated in a fascinating area, amidst intricated cliffs, Budoni is one of the most scenic destinations on the Olbia – Cagliari route. Archeological remains, welcoming locals and a cozy laid-back atmosphere are more reasons to make a stop here.
Marina di Porto Ottiolu is the best berth booking option in the area.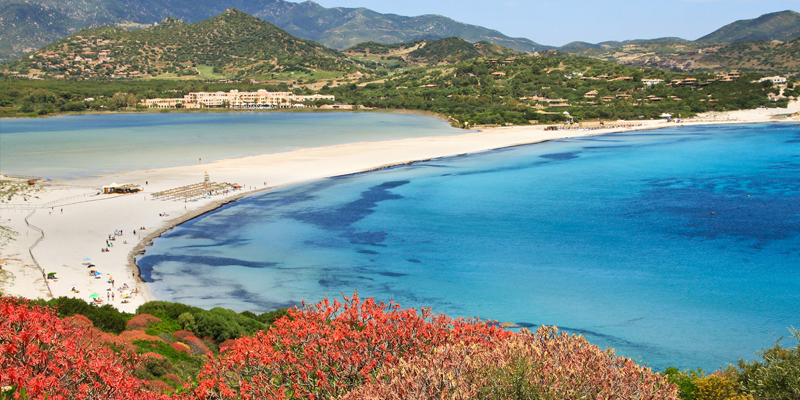 Day #3: Cala Gonone
Whether you love the sea or the mountain, Cala Gonone won't let you down. There are plenty exciting activities you can practice here ranging from hiking, to scuba diving, discovering some fascinating hidden caves or visiting local museums.
When you need to book a berth, go directly to Porto di Cala Gonone.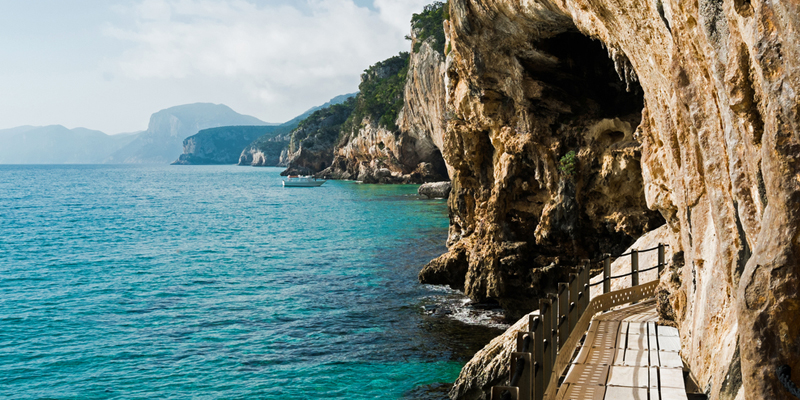 Day #4 Santa Maria Navarrese
Santa Maria Navarrese is another scenic place you should definitely visit on your way to Caligari. A famous church was built here almost 1000 years ago. The towns' name also derives from this ancient sacred place. Santa Maria Navarrese is rich in archeological attractions, and it is also known for its beautiful rocky landscape and olive trees.
Marina di Baunei e Santa Maria Navarrese is the place to book a berth here.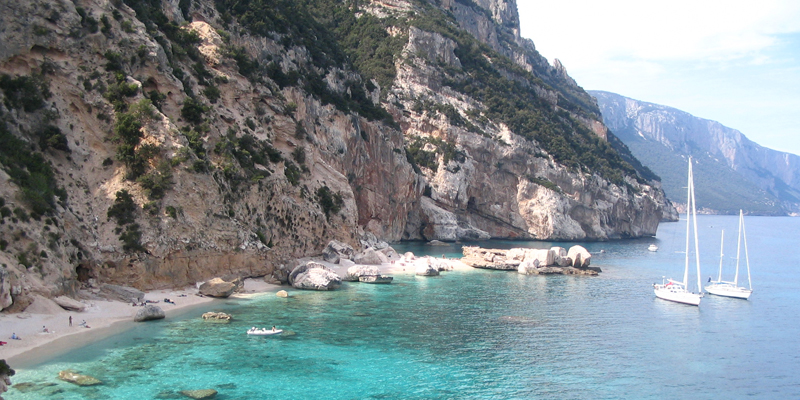 Day #5: Villaputzu
Villaputzu is another charming location you shouldn't skip during your sailing week. Villaputzu boasts some amazing beaches where you can laze in the sun, practice water sports like snorkeling or enjoy a delicious fish dish and good live music in a waterfront restaurant. Villaputzu is a perfect refuge for those who need a quiet place where they can chill out on the fifth day of the trip.
For a marina reservation, the most accessible option is Marina di Villaputzu.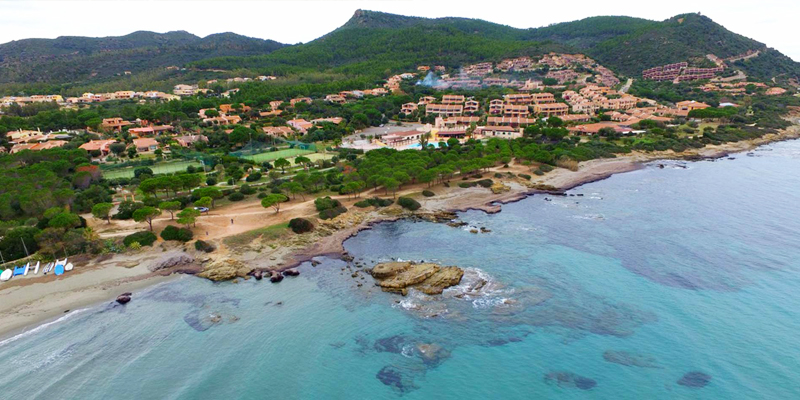 Day #6: Villasimius
Villasimius is the typical Sardinian village. Located in a beautiful and tranquil coastal area, Villasimius is one of those places where you feel that time stands still. This settlement is often praised for having some of the most beautiful beaches on the island. Here you can relax on the finest white sand, bathe in the amazing turquoise water or simply roam around to admire nature's majesty.
The most efficient berth booking facility in this coastal area is Marina di Villasimius.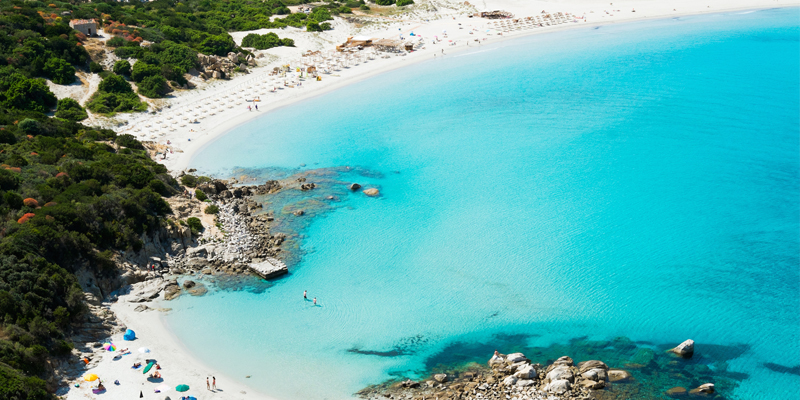 Day #7: Cagliari 
Finally, on your seventh day, you will arrive at the beautiful Cagliari, but don't even think about a sense of closure, the fun is just about to start. Cagliari is one of the most renowned Sardinian destinations and this shows in the wide range of tourist facilities you'll find here. Situated in the impressive Bay of the Angels, Cagliari's diverse landscape, fine beaches and crystal clear waters won't cease to amaze you. Whether you want to relax on a quiet shore, or in a Spa, visit the amazing Caves of Zuddas, or the numerous archeological treasures in the area, one thing is for sure, you will fall in love with Cagliari.
A great marina reservation option on this coast is Marina di Sant Elmo.
These are just some of the wonders that await you in the beautiful Sardinia. This island is known worldwide for its alluring charm, but you don't have to take this for granted, just come here and see it for yourself.