A sailing route in Croatia. Croatia has been one of the major European tourist destinations for some time now. Most travelers come here in summer to enjoy this country's beautiful coast and its fascinating islands. The best ways to explore Croatia's naturals treasures is by boat and one of the most popular sailing routes goes from Zadar to Dubrovnik. Here are some of the must-see places you'll find on this itinerary.
Zadar
 Zadar is one of the most popular destinations on Croatia's coast and it is easy to access either by boat or by land. This city has some of the best tourist facilities in the country and its beautiful surroundings turn it into an ideal location for those who love nature. Zadar boasts some of the most beautiful natural parks in Europe, so if you love sailing and hiking alike, this is the place for you. Moreover, there are plenty of amazing islands to visit near Zadar, more than 20 to be more precise. And if this is not enough, note that there are also roughly 300 hidden islets.
Dalmacija Marina is one of the top berth booking facilities around Zadar and here are some of the most renowned nearby islands: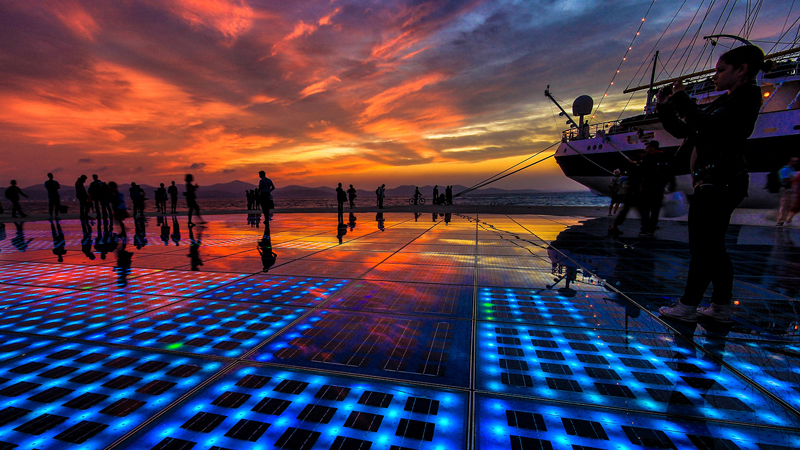 Island Pag: one of the most reputable sailing destinations for tourists who love the nightlife. Clubbing by night and basking in the sun during the day are the two best things you can do on this beautiful island.
Dugi Otok: here you will be able to admire nature's splendor in a quiet and utterly relaxing setting. If you want to unwind and enjoy some of your time in the middle of nature, Dugi Otok is a perfect idea.
Uglijan: also known as the Green Island, Uglijan is a favorite destination for nature fans who love long walks. The local lush vegetation comprises olive and pine trees, as well as other amazing Mediterranean species.
Pašman: another beauty of the Zadar archipelago, Pašman is a green paradise where nature's unspoiled beauty will delight your senses. Fine sandy beaches, great fresh fish dishes, and a laid-back atmosphere are some of Pašman's attractions.
Vodice
Vodice is the second stop on your route and a beautiful destination where you will love to spend a couple of days. This town's charming historical center will give you that peculiar feeling that you've turned back in time. Great dining places and the rocky landscape surrounding the local beaches are Vodice's trademarks.
ACI Marina Vodice is a great idea if you want to book a berth here and these are some of the islands located close by: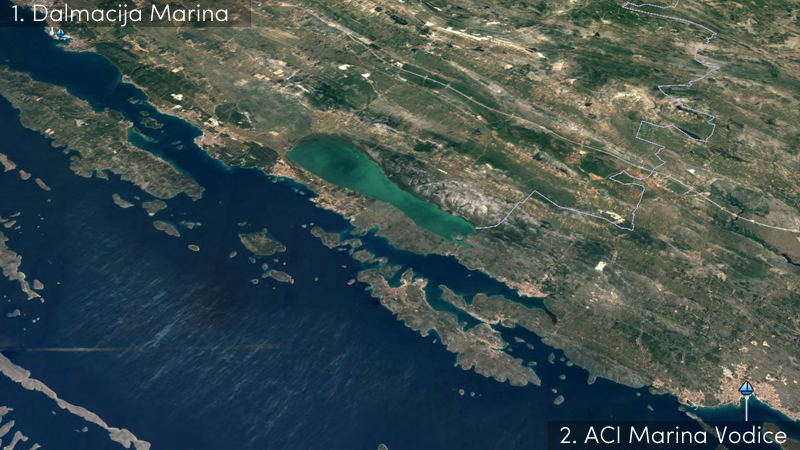 Logorun and Tijat: these beautiful islets are a perfect getaway you'll love to visit during a warm afternoon. Their untouched beauty and tranquility will help you disconnect from everything.
Zlarin: this is another quiet destination that used to be a simple fishing village. Here, you can taste some great fresh dishes and take a long nice walk through one of the local national parks.
Prvic: this beautiful town is the typical Croatian settlement with charming little stone houses and interesting boutiques. Prvic is also proud of its ancient roots, great accommodation options, and fine cuisine.
Split
Whoever knows Croatia, knows Split as well. This popular destination allures thousands of tourists worldwide each summer. Praised for its rich history and amazing architecture, Split is one of the most distinguished Croatian cities. Exciting events, nightlife opportunities, and myriad tourist facilities await you here.
ACI Marina Split is our marina reservation recommendation. Some of the nearby islands that are worth seeing are: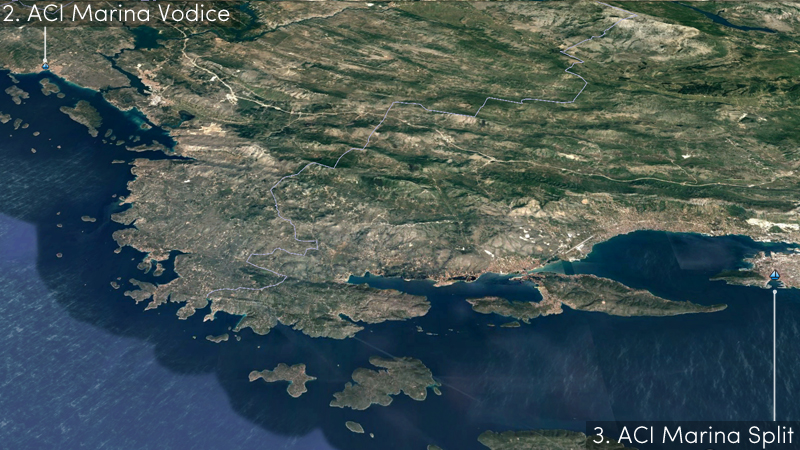 Island Vis: this charming island is the typical traditional sea-settlement. Nice little houses, intricated streets, great wines and olive oils and welcoming locals contribute to this places' good reputation.
Island Hvar: an elegant destination for those who love the good life, Hvar is a place where you can relax, attend exciting nightlife events and enjoy exquisite wines and foods.
Island Brac: this island's unforgettable look is due to the pure white stones that make up its buildings. In Brac, you will also find some of the most praised beaches in Croatia.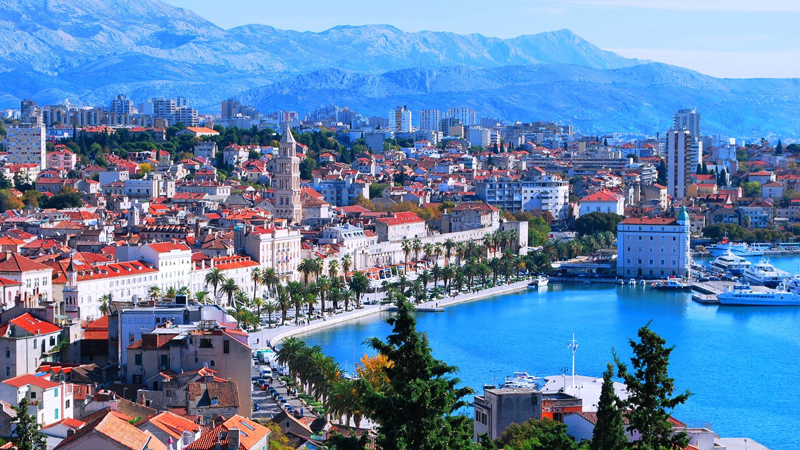 Korcula
Korcula is another famous docking place for sailors worldwide. This island boasts some impressive views and a rich historical heritage. Once you arrive here, you'll be pleased by Korcula's natural diversity that enables various activities like hiking, sightseeing, fishing or water sports. Korcula has a little bit of everything for everyone.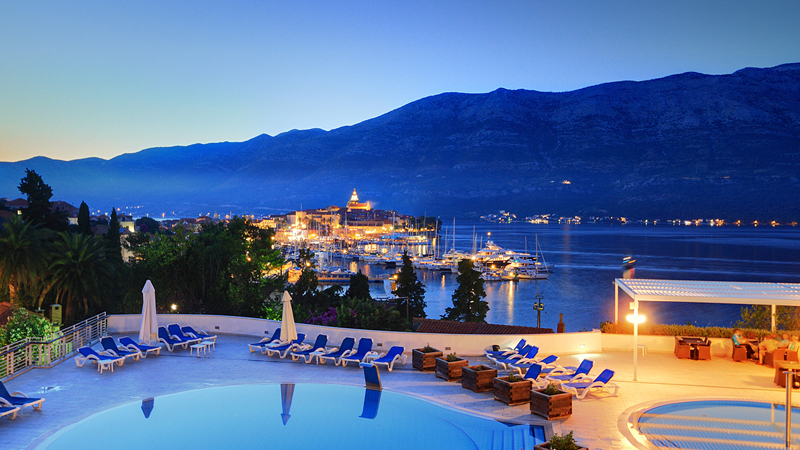 ACI Marina Korcula is a great berth booking facility where you'll be able to dock worry-free.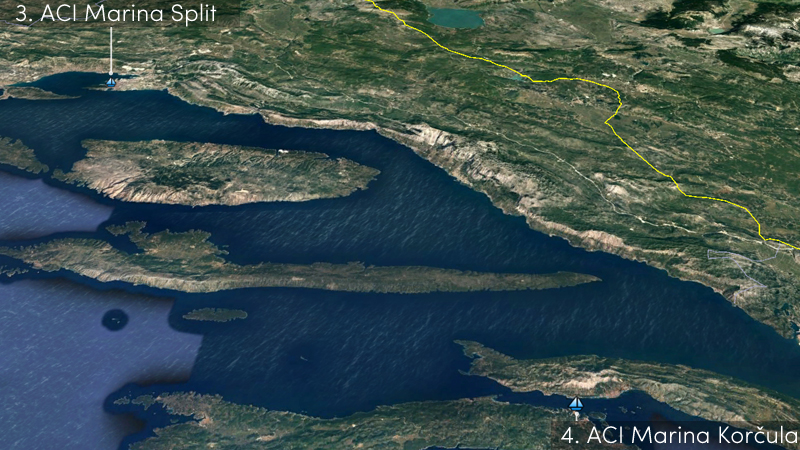 Dubrovnik
Dubrovnik is one of the favorite stops for sailors who set off to explore the Adriatic Sea. Dubrovnik is one of the largest harbors in Croatia, so this leaves no doubts when it comes to the undeniable quality of the existing tourist facilities. The city walls built in ancient times and the unspoiled traditional architecture make Dubrovnik one of the most romantic destinations you can visit by boat. Cool souvenir shops and cozy bars are some extra pros you'll definitely want to check out during your stay.
For a quick and easy marina reservation, we suggest you try ACI Marina Dubrovnik. As for the nearby islands, here are some examples you shouldn't pass by.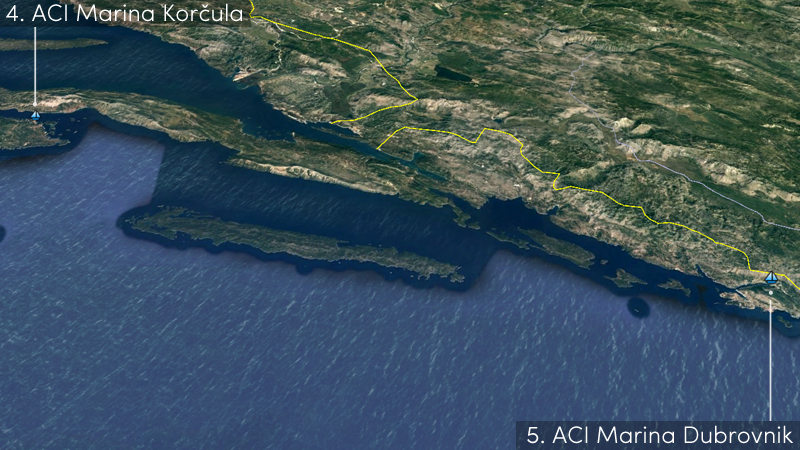 Mljet: the unspoiled beautiful beaches of Mljet are one of the main reasons boat owners rush to this island. This is also a paradise for hiking fans who can go on one of the amazing trails of the Mljet National Park.
Lokrum: this island's scenic landscape will mesmerize you and so will its genuine tranquility. Lokrum is a fascinating setting for anyone who loves nature and dares to venture on a long exploration tour. Here you will have the chance to discover parks of unspoiled natural beauty, practice bird watching, or visit the romantic Benedictine monastery.
Šipan: One of the precious stones of the Elaphiti archipelago, Šipan is one of the most praised destinations for travelers who long for peace and quiet and want to reconnect with nature. This tranquil island seems untouched by modernity and the numerous historical treasures that date back as far as the 11th century only enhance this impression.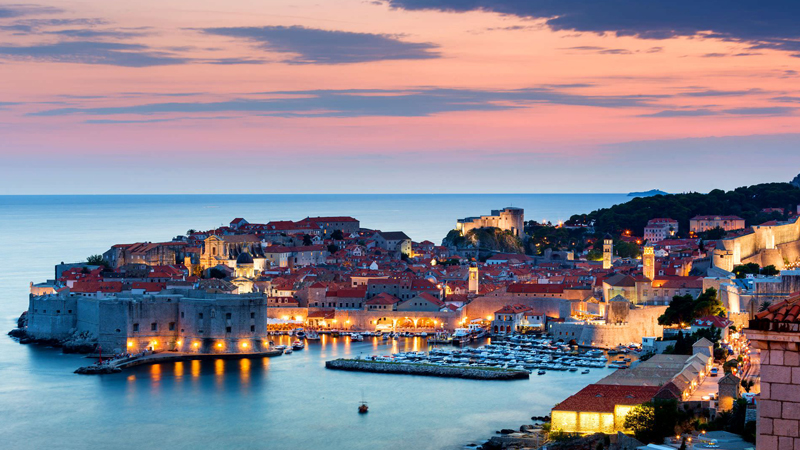 We hope you enjoyed our Croatian sailing tour recommendations and we're positive there's plenty more you would like to find out about boat trips in Europe. So, don't hesitate to check out the rest of the articles on our blog and learn more.