While there are literally thousands of beautiful places you can sail to in Europe, the same can't be said about the marina reservation options that can accommodate large vessels. To help you find the best destination for your next journey, we decided to make a list of the top ten largest yacht berths on the old continent. Check them out and see what they can offer.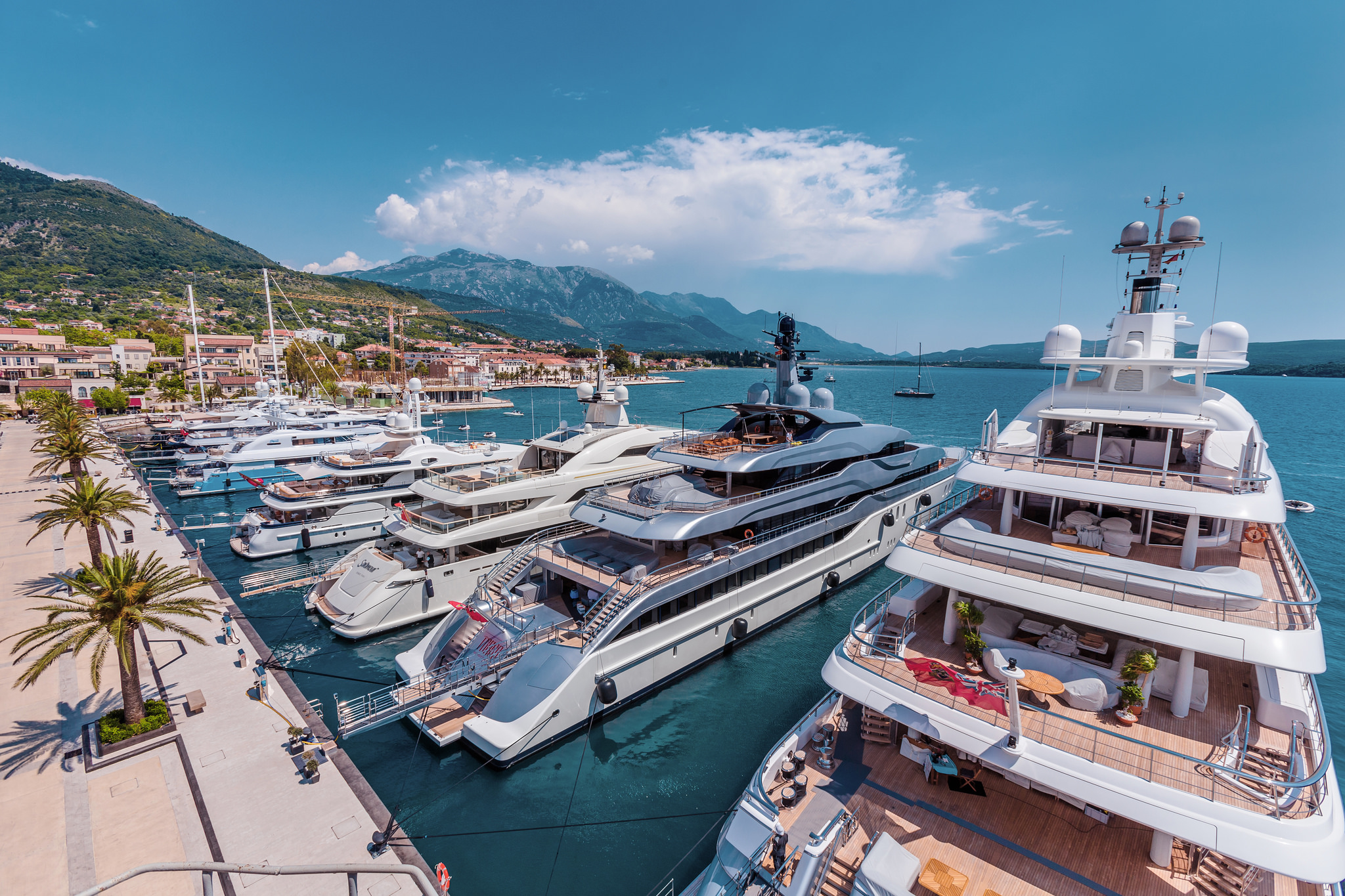 Porto Montenegro is a spectacular luxury marina reservation option that will meet all your needs. As its name suggests, it is located in Montenegro, more precisely in the beautiful Bay of Kotor. It is also one of the most popular mooring options for yachts in the Mediterranean. Those who decide to book a berth here will be amazed by the vast range of amenities they can benefit from. Some of the services Porto Montenegro provides are 24/7 yacht assistance, multi-lingual support provided by a professional marina team, wi-fi access, electricity, onsite charter and yacht sale brokers, repair and maintenance facilities, wine-champagne and spirits that are tax-free.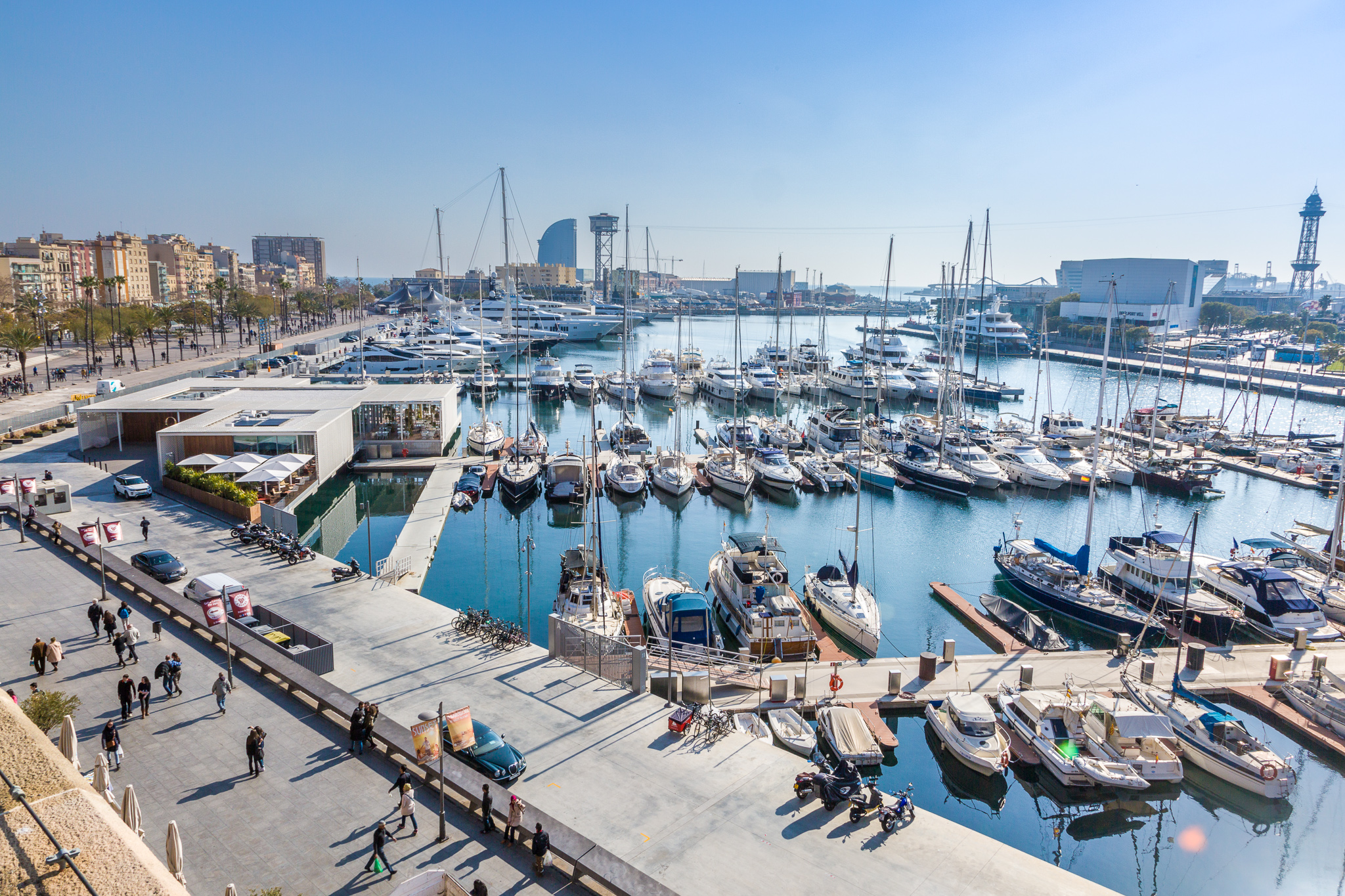 OneOcean Port Vell is another top location for superyachts whose destination is Barcelona. This marina can accommodate large vessels that have a maximum length of 190 meters. It provides 150 moorings and a full set of basic amenities, as well as some extra facilities that will wow any guest. This modern marina features a 2,750 square meters glass gallery where you will find the port's reception, an elegant crew lounge, a gym and a wellness center and VIP concierge services. OneOcean Port Vell is the ideal location for tourists who love the nightlife and want to enjoy Barcelona to the full because docking here ensures quick access to the city center.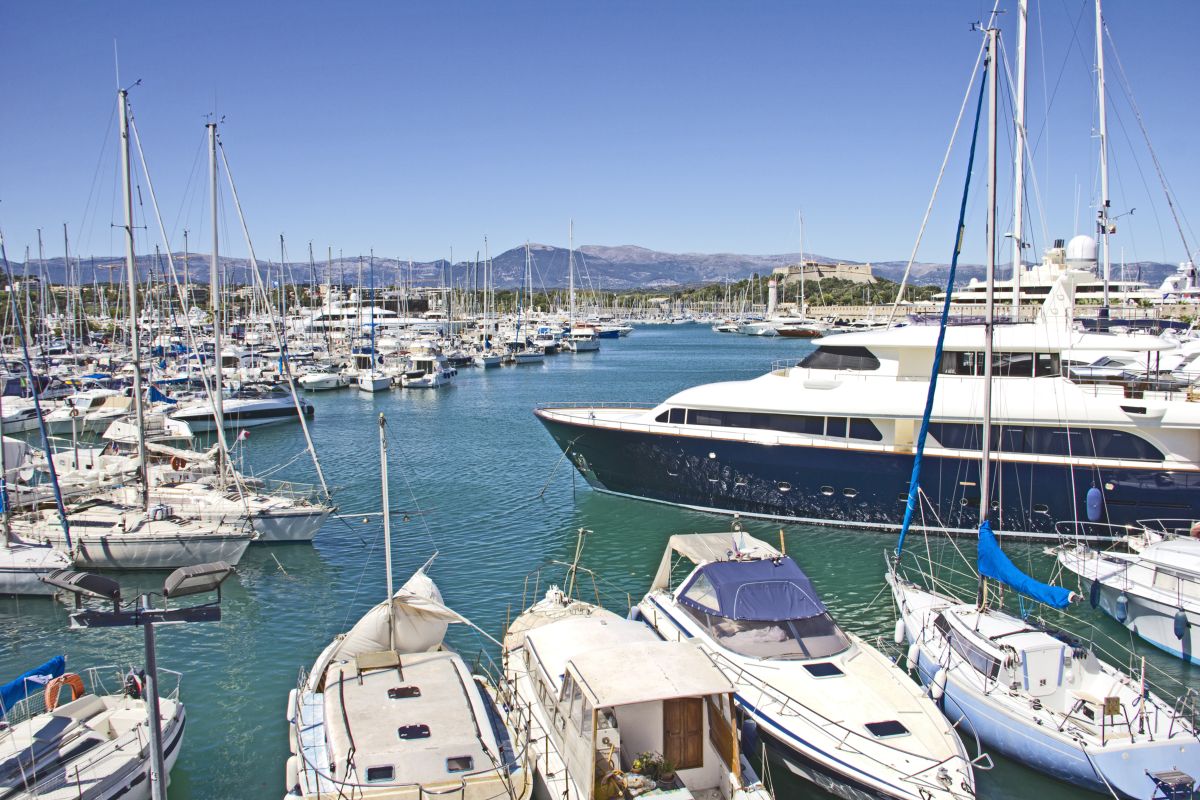 Port Vauban is located in Antibes, France and it is one of the most reputable destinations for superyachts worldwide. This port lies in a beautiful area on the French Riviera and, therefore, it is one of the most in-demand locations for luxury yachts. Port Vauban has a vast capacity, it can accommodate more than 100 vessels and their length can go as far as 165 meter. The port itself has served ships and crewman since ancient times. It has a long history that goes back centuries ago, before the arrival of the Romans. Nowadays, the port is a perfect destination for tourist who want a comfortable stay in a glamorous location.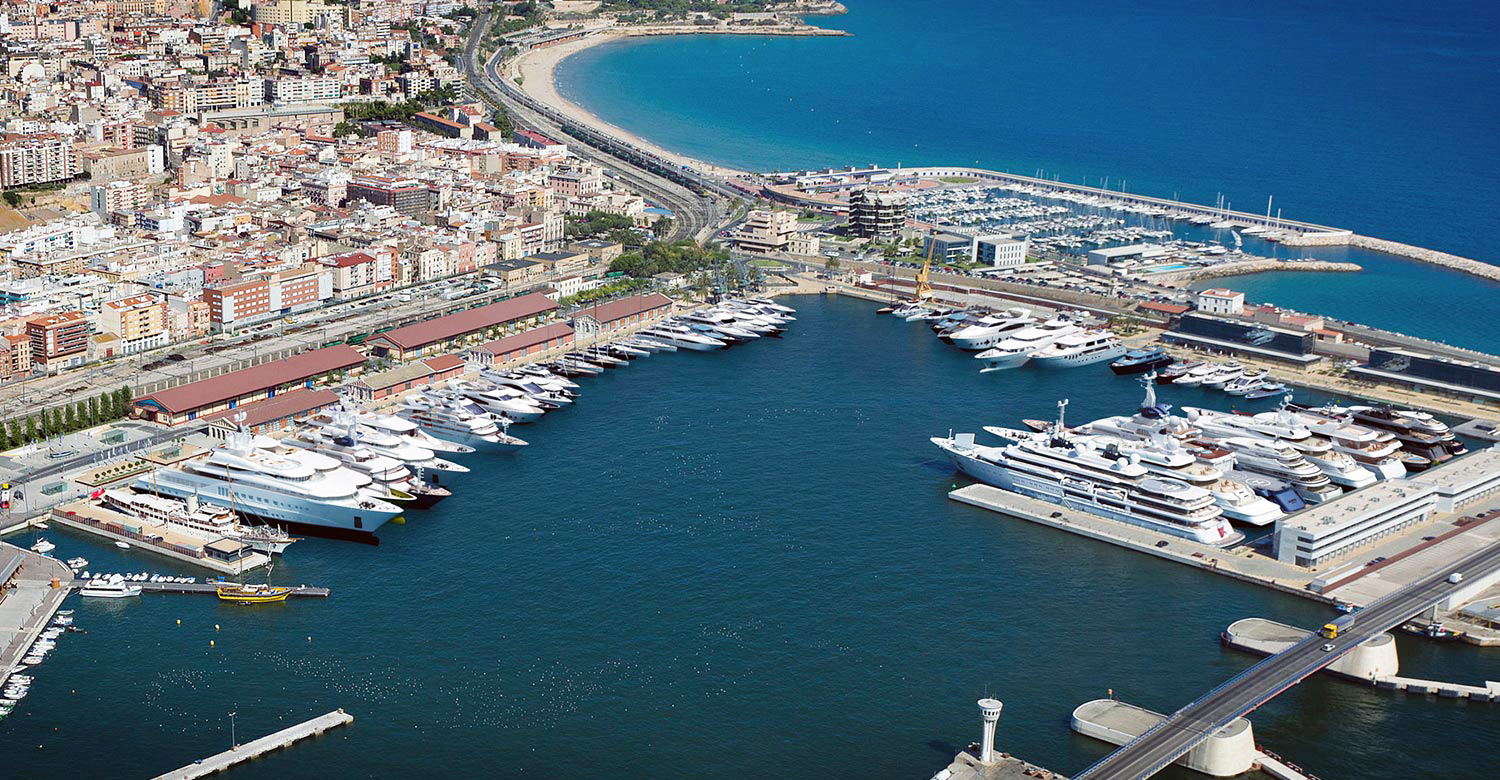 Port Tarraco is located right in the hear of the Mediterranean, in Spain, on the amazing Costa Dorada. This marina can accommodate more than 50 vessels whose length may vary from 30 to 160 meters. Port Tarraco offers top-notch services to yacht owners world wide who gather here to enjoy the beautiful surroundings and the port's safe position. This deep-water marina offers visitors a full set of marina facilities and quick access to some of the best restaurants, bars, and wellness centers in Tarragona, which is by the way a great place for a laid-back vacation. Tarragona, initially called Tarraco, used to be an ancient settlement. Nowadays, it boast over 2000 years of history that has been well preserved into its ancient vestiges. The Tarraco port is also close to Barcelona and Madrid and on your way to these cities, you will get the chance to visit plenty gorgeous places like mountains, bays and beaches.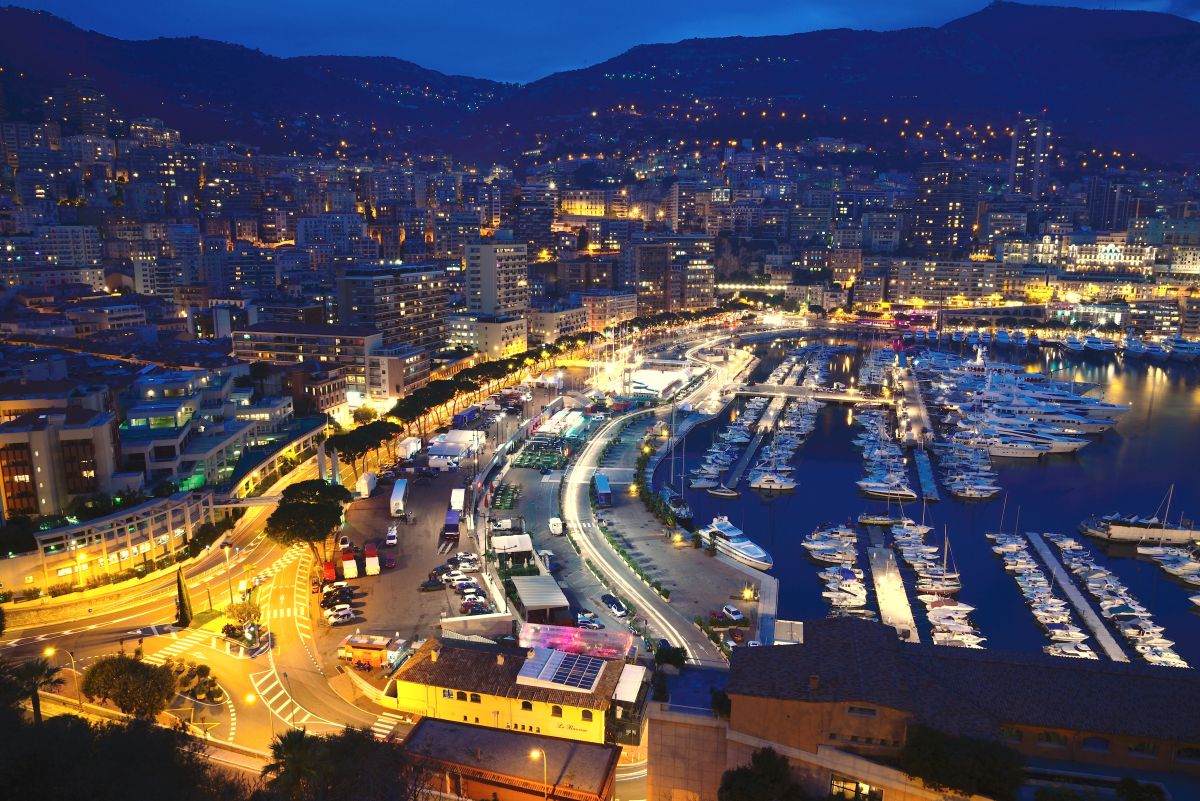 Port Hercule is one of the most reputable choices for yachts. It is located in exquisite Monaco in a splendid natural bay. This deep-water port offers clients a wide range of facilities that include among others fresh water, TV, telephone, electricity, 24/7 watchman. Port Hercule has the capacity to host 700 berths of different sizes, and could accomodate yachts up to 135 meters in length, but keep in mind that options are limited, so check the availability before you set off.
This marina is open all year-round and those who come here will definitely find their stay quite comfortable. The French Riviera is well-known for its high-class accommodation and dining options. Whether you're into clubbing, relaxing or sightseeing, you'll find this place quite charming. Moreover, there is a wide spectrum of glamorous events you can attend and gorgeous beaches where you can chill during the day.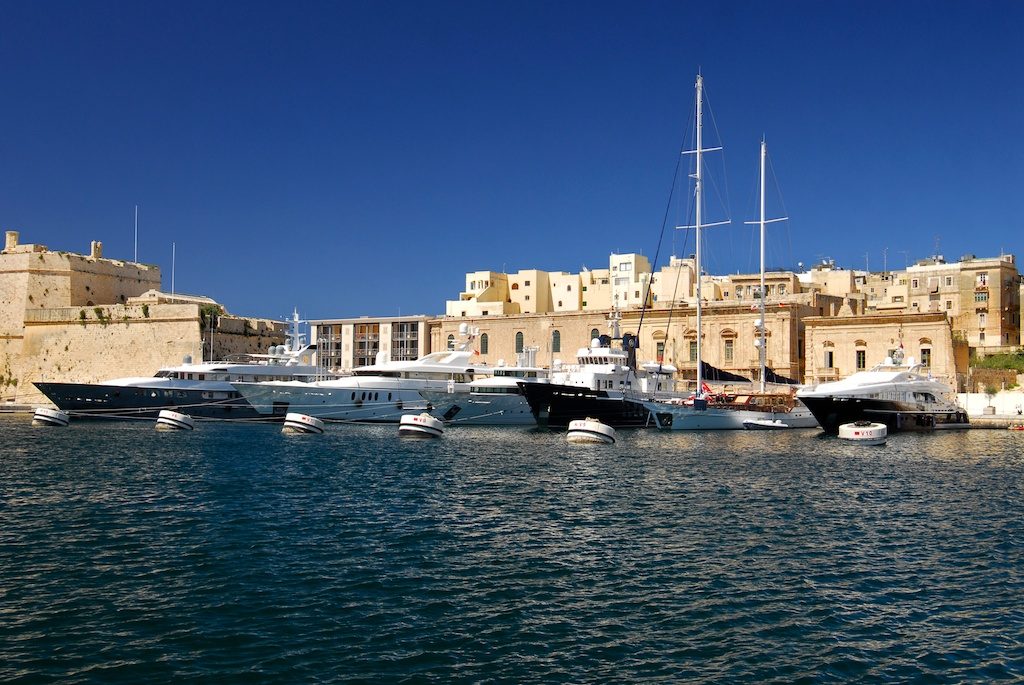 Grand Harbour Marina is located in Malta and it is famous for its elegant setting and top-quality services. This port offers all the basic marina services your yacht might require and also a set of -extra facilities that include technical assistance and repairs, travel lift, fuel bunkering, and what is most important for a perfect holiday, nearby dining facilities and bars. Moreover, there is a nearby superyacht shipyard where you can benefit from additional assistance if necessary. Situated in a splendid area in the Mediterranean, Grand Harbour Marina offers customers the chance to visit a fascinating historic location that belongs to the UNESCO Heritage. Cultural attractions, the effervescent night-life and the elegant restaurants and hotels meld together creating Malta's unique charm.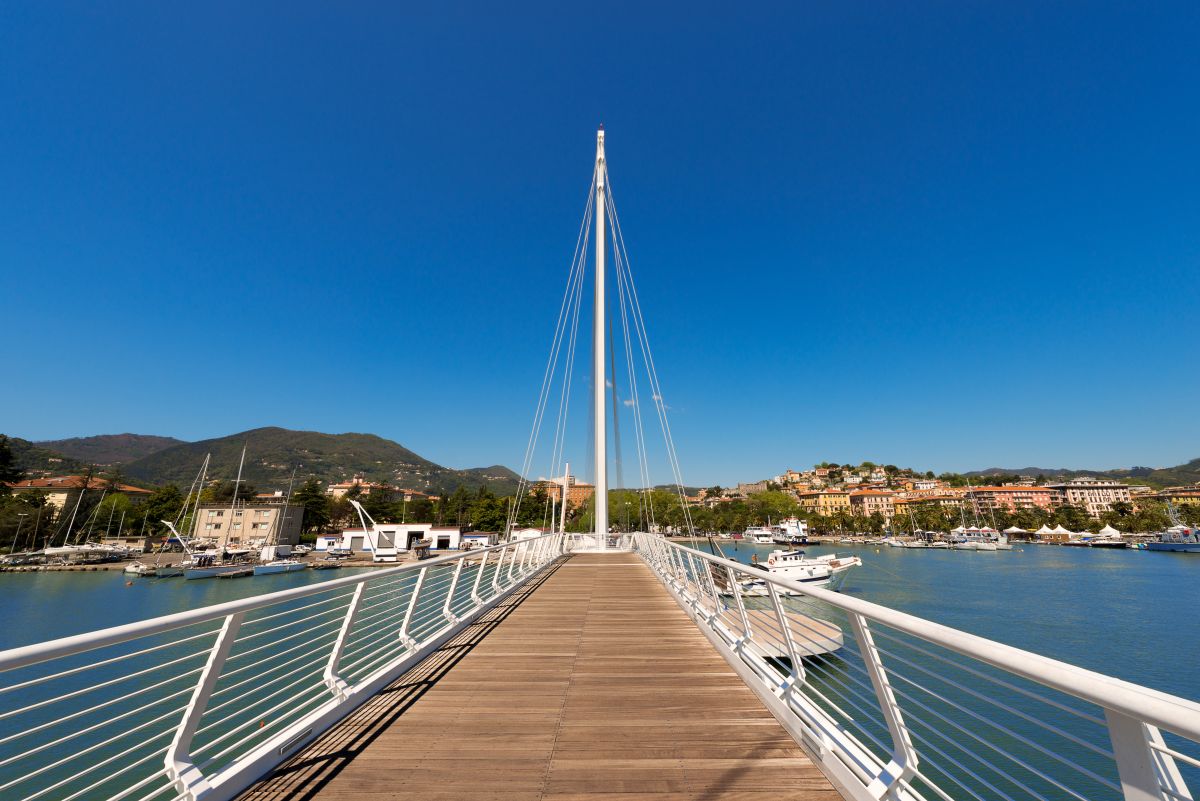 Port Mirabello is located in a beautiful region in La Spezia, Italy. It has a vast capacity and it can accommodate up to 380 medium-to big vessels and 1500 small boats. They can provide moorings that range from 12 to 130 meters. This is a well-provided marina that can ensure all the necessary facilities for yacht owners who want to dock here. Port Mirabello is a unique location because it was built on a man-made island of La Spezia Gulf. Its smart design and innovative solutions turn it into one of the most popular destinations in Italy. Moreover, this port's privileged position ensures quick access to major touristic destinations like Cinque Terre, Portofino, the Tuscan Archipelago, or Porto Venere.
Vilanova Grand Marina, situated in Barcelona, in the port of Vilanova, is a premier Mediterranean marina and also the first one that was built solely for superyachts. This marina provides a vast set of amenities and it's open in all seasons. Vilanova Grand Marina can accommodate vessels of different sizes, going from 25 to 120 meters in its 49 mooring spaces. You will find on-site technical assistance in case your yacht needs repairs or maintenance. Another great thing about this marina is its eco-friendly approach to the environment. The staff at Vilanova Grand Marina also provides various activities that aim to enhance customer's experience by promoting the local culture, landscape and cuisine. Moreover, this port is also located in a splendid surrounding and if you want to change the setting, the Natural Park of Garraf is situated in the nearby.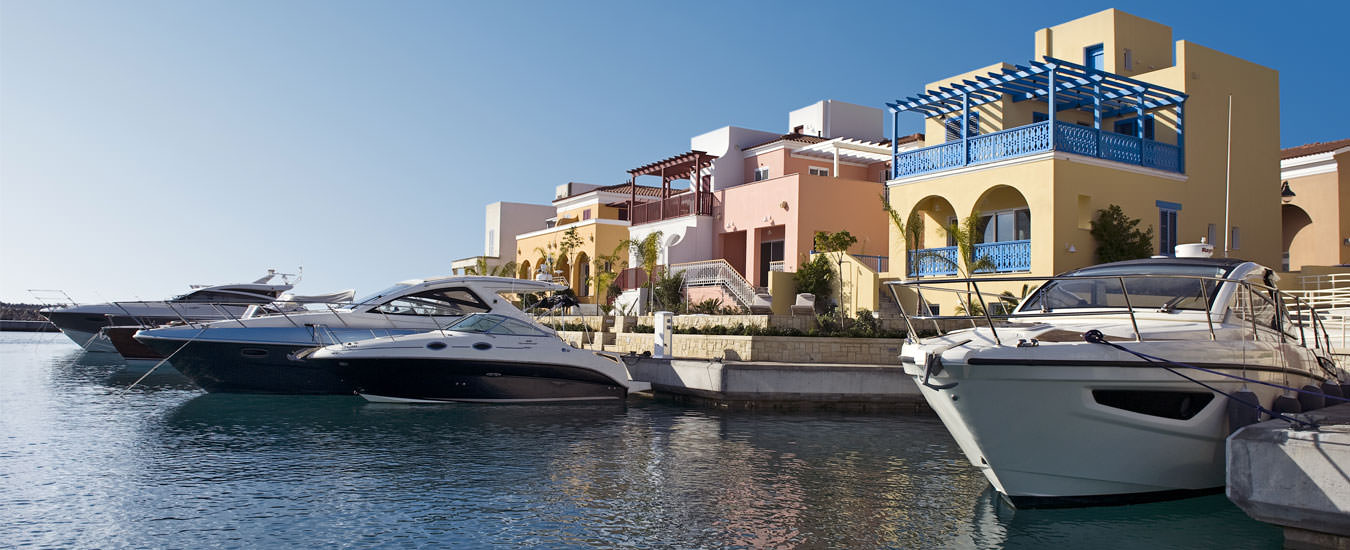 Limassol Marina is the ultimate berth booking facility for yacht owners who love comfort and elegance. It is located in Cyprus and it is the sole superyacht marina on the island. This is a large harbor that can accommodate up to 650 vessels whose length can go as far as 110 meters. One of the great advantage of this marina is the fact that you can also get top-notch accommodation on-site. There are more than 70 exclusive villas that you can choose from and they offer direct access to a quiet and intimate beach. Other amenities that might draw your attention are 24/7 concierge service and marina staff, dedicated parking, fresh water, buggy services, berthing assistance, electricity, wi-fi and many others. This port also enables tourists with quick access to interest points like restaurants, bars, or wellness centers.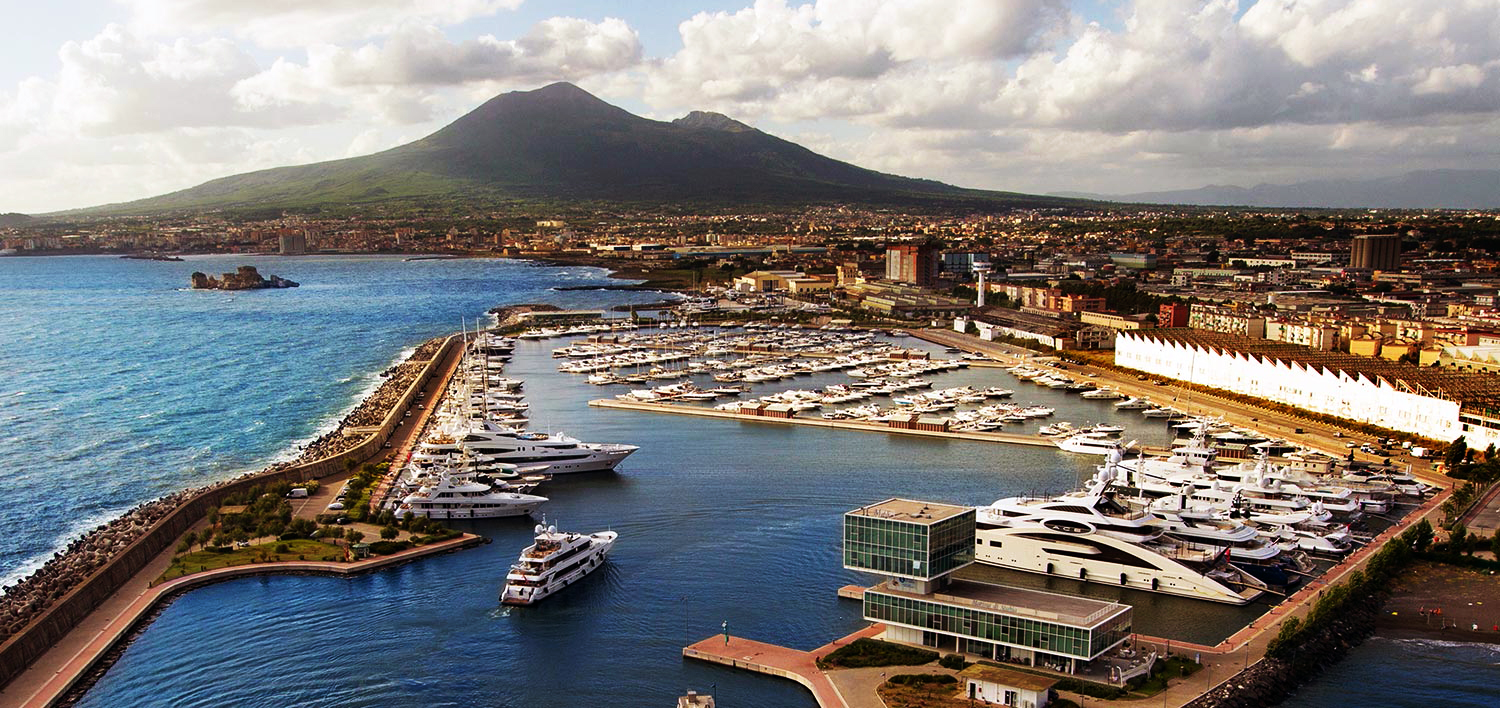 Marina di Stabia is located in a strategic position in Italy, with several top touristic destinations nearby. Sorrento, Capri, Pompeii, and Ravello are some of the most striking names that surely sound familiar. The amazing Amalfi Coast is also easy to access from this port. To get a precise idea on this marina's location, note that it is situated in Sorrento peninsula. This is a very safe marina that boasts its great customer service. It can only be accessed by clients, and when you own a yacht, I'm sure that privacy and security are two of your main concerns.
24/7 security service and permanent staff support are two amenities tourists praise this marina for. Other services that will guarantee a pleasant stay are the on-site swimming pool, sport facilities like the soccer field, shuttle bus transport, and a barbecue area.
If you weren't sure where to sail to this summer, these locations might help you narrow down your search list. We wish you a safe trip and don't forget to check out the rest of our posts to find out more tips about sailing in Europe.