Boat names: the best and most famous yacht names
Are you passionate about sailing and decided to take this pleasure to the next level by purchasing a boat? If the answer is yes, be aware that a difficult challenge is lying ahead. This beauty that just entered your life needs to be named and it's up to you to shape its personality and allow it to highlight yours. We love boating as much as you do, so we decided to do some research to help you choose the best boat name. Here are some tips that will help you name your boat.
What are the most popular boat names
On a top ten list of the most common boat names that stuck to our mind, we included the following.
1. Serendipity
2. Liberty
3. Escape
4. Blue Moon
5. Spirit
6. Destiny
7. Carpe Diem
8. Serendipity
9. Relentless
10. Aquaholic
How about you, do these names ring a bell? We're sure they do and we're also sure it's already becoming easier to brainstorm and try to come up with a perfect name for your vessel.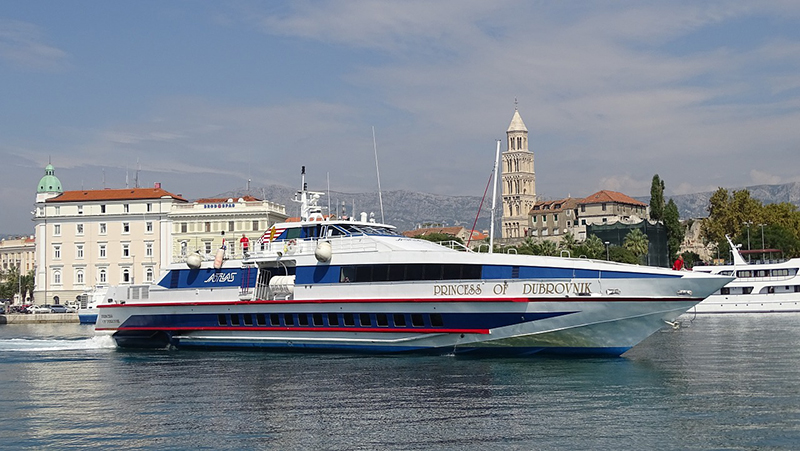 What are the most famous boat and yacht names in the history
Boats have always fascinated making since remote times. Moreover, they often paid a crucial role in milestone events like battles and expeditions. Here are some inspiring names that made history:
USS Arizona: this boat witnessed the Pearl Harbor attack that occurred in 1941
Mayflower: this boat carried the Pilgrims on the American Continent in 1620
Santa Maria: Columbus discovered the New World sailing in this renowned vessel
Mighty Mo alias USS Missouri: this is the boat that witnessed the end of World War II
HMS Virginia: the famous ship guided by Lord Nelson in the Battle of Trafalgar
HMS Victory: one of the oldest vessels, it hosted European fleets in the 18th century
USS Maine: another historical vessel that was subject to a mysterious explosion in 1985
Titanic: this iconic ship needs no further presentations. If you haven't seen David Cameron's most famous movie, it's worth to give it a try at least for the vessels' replica.
Naming your boat by boat type
Whoever knows a little bit about sailing is aware that boats come in a vast range of shapes and styles designed to serve different purposes. To give weight to your boat and emphasize its unique qualities, you must choose a proper name according to its features. Here are some of our 'pairing' suggestions.
Bass Boats: these slim vessels used for fishing ought to state their function. Fish Tales is a common name that can inspire you, but I'm sure you'll find plenty other great names that 'have fish' in them. Check out fishing tips here.
Motor Yacht Boats: these fast and modern beauties deserve a name that reflects their qualities like Pegasus, Zephyr, Freedom, Carpe Diem, Wind Seeker, Tide Runner, Escape.
Houseboats: utterly luxurious vessels that can make you feel like lodging in a 4-stars hotel so why shy from showing it? La Dolce Vita, Dream Weaver, Serenity Now, The Good Life are some boat name suggestions.
Cabin Cruise Boats: these are some of the coziest and most charming vessels you simply fall in love with. This feeling is prone to show through a personal touch, so they are often named after someone or something you truly hold dear.
Boat names
In addition to the tips above, here is a short list of yacht names that fall into the following categories which might facilitate your endeavor. Our boat name suggestions are:
1. Clever boat names
Breezin
Sea-licious
Reel Magic
Castaway
Outcast
Ashore Bet
Diversion
Seaduction
Seas the Day

2. Funny boat names
Happy Hours
Knot Working
Get Your Fish On
Liquid Asset
Mental Floss
Predator
Bail Out
Shore Thing
Debaitable
3. Cool boat names
Current Obsession
Motion Granted
Aquaholic
Reel Fun
Knot On Call
Wine Down
Sea Quest
Tide Runner
Sea Ya
One Moor Time

4. Majestic boat names
Graceful Dancer
Bella Luna
Pacific Bliss
Pura Vida
Black Pearl
Wanderlust
Misty
Odyssey
Serendipity
Osprey
Escapade
Destiny
5. Famous boat names
In case you're wondering, these are the 12 most famous boat names.
Aquaholic
Island Time
Seas the Day
Forever Young
Liberty
Therapy
Second Wind
Serenity
Perseverance
Black Pearl
Knot on Call
Pura Vida
We hope you enjoyed this post and that now you feel more inspired in choosing the best boat name. If you are also interested in other topics related to boating, don't forget to check out the rest of our articles.
If you already have a boat, we could help you in making your next marina reservation.
MarinaReservation.com is here to help you book your berths among our partner marinas across Europe: