A Dutch carpenter called Johan Huibers from Netherlands built the Noah's Ark replica a few years ago. His desire of creating this Ark came up after he had a dream when he was young about a storm that flooded his hometown in Netherlands.
The ark can hold more than 5000 people at once, is 95 feet wide, 410 feet long, 75 feet tall and has 5 decks. It's as big as a football stadium. The ark was made out of wood and weights more than 2500 tonnes. Since 2012, the vessel has became a perfect location for exhibitions determined to spread the religious teachings from the bible and the story of Noah. Docked in The Netherlands, the ark is available for conferences, sevices and concerts. Inside the ark, visitors can see real animals like rabbits or birds.

Photo source: arkofnoah.org
This summer the impressive vessel will be traveling to several harbours in Brazil. The Ark of Noah's Foundation aims to bring the Ark replica to Brazil with the help of worldwide contributions. The foundation was created from the desire of spreading the experience of hope and the Gospel of Jesus Christ. The donations will be used to help needy Brazilian children and families to visit The Ark of Noah where they will get a bible. The voyage will also be streamed live on the internet.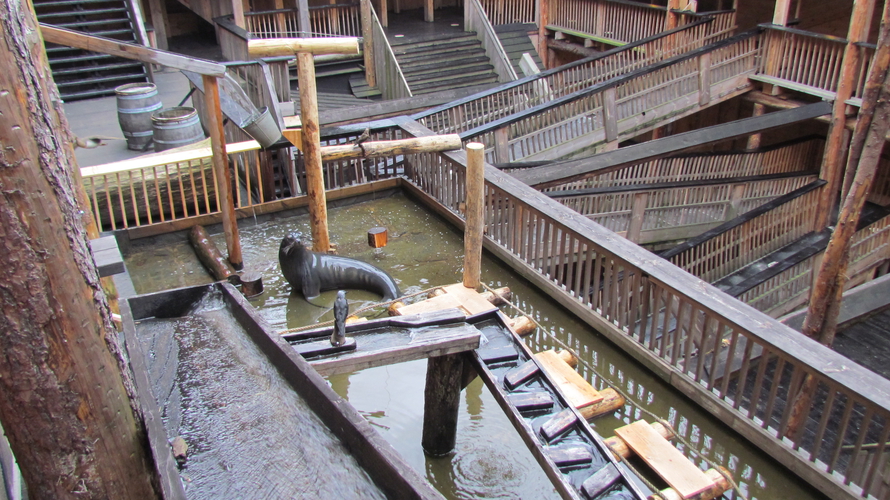 Photo source: arkofnoah.org
Through its journey, the life-sized replica of Noah's ark will visit several ports like Fortaleza, Rio de Janeiro, Manaus, Belem, Recife, Salvador, Vitoria, Santos-Guaruja, Florianopolis and Porto Alegre. If it gets to Rio, as wished, the Ark will definitely manage to capture the attention from the most awaited event of this summer, the 2016 Rio Summer Olympics.