Andrey Igorevich Melnichenko, the 97th wealthiest person on the planet according to Forbes, and the ninth richest in Russia, owns the world's largest sailing super yacht named 'Sailing Yacht A'. With a cost of £260million, the vessel is an upgrade to the Russian billionaire's current multi-million pound 'Motor Yacht A'. An important part of the costs will be recovered by licensing the technology developed for the vessel for commercial applications.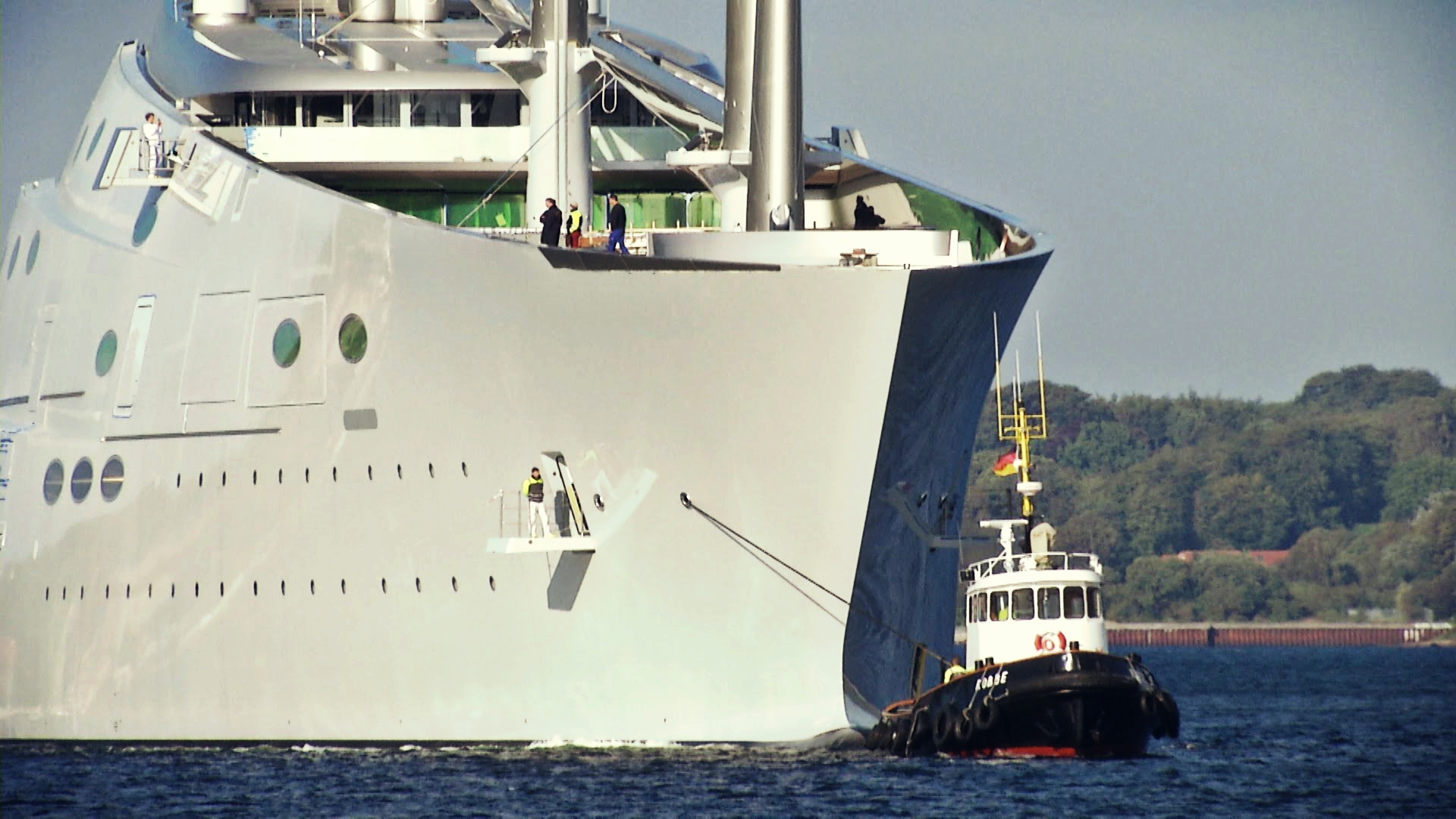 Also know as "White Pearl", this fabulous "mega yacht" is 142 meters long, has eight decks, six guest rooms, a flight landing area, three swimming pools and includes an underwater observation room. There's also a disco below the deck, and many mirrored surfaces across its interior and has a crew of 35 people. The yacht will have a high-tech digital control system operated using a touch sensitive sheet of black glass in the bridge. Inside there are extraordinary technical innovations that offer extraordinary comfort.
This epic vessel was built by the German Naval Yards shipyard in Kiel and took three years to be completed. Its 3 carbon fibre masts are among the most technically challenging free-standing carbon composite structures manufactured until now and they are the world's tallest carbon composite masts.