With so many beautiful and exotic locations to choose from, we have whittled a list of the best marinas in Costa Rica. All are top-rated and will offer you a safe haven while you are exploring this gorgeous country.
These top Costa Rica marinas provide a variety of facilities and services, from wet and dry docks to filtered fuel and dockside concierges, to sailors traveling from north to south down Costa Rica's Pacific coast: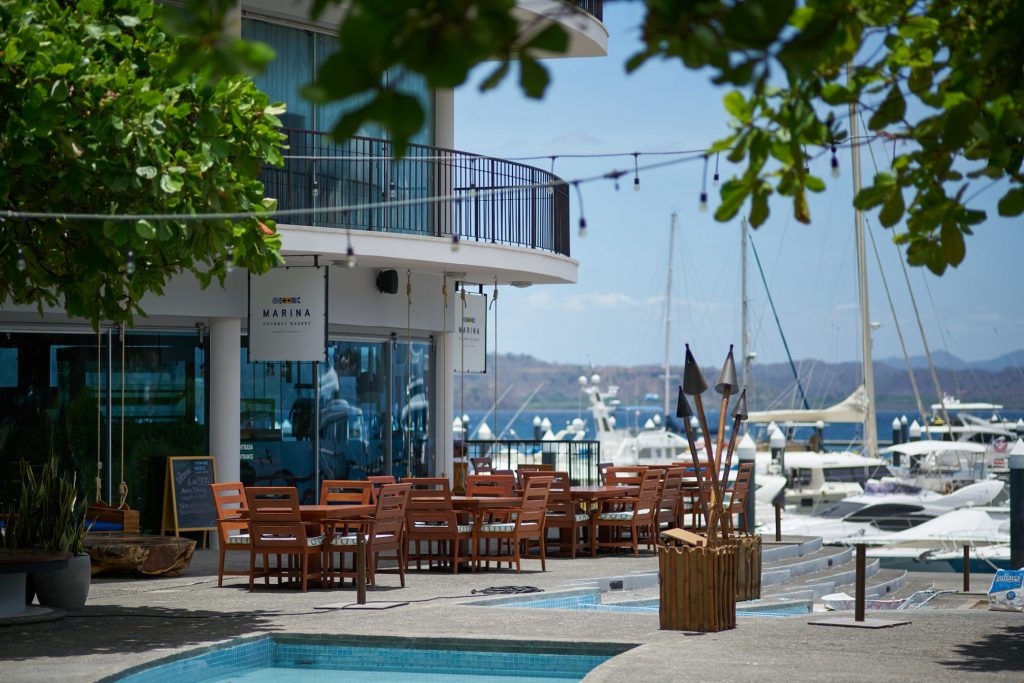 Marina Papagayo is a magnificent marina in a naturally sheltered bay approximately 640 miles from the Panama Canal and 30 minutes from the Liberia International Airport.
The marina serves northern Guanacaste and provides a sailing paradise within the Papagayo Peninsula resort.
Marina Papagayo, one of the greatest marinas in Costa Rica, could accommodate 180 boats up to 76 m (250 ft.) LOA.
The marina offers 180 wet slips on an excellent floating dock system as well as superb amenities including mooring assistance, concierge service, fuel bunkering, auto rentals, and meal reservations. Their services also include single and three-phase electrical service, grey and black water disposal and 24/7 monitoring.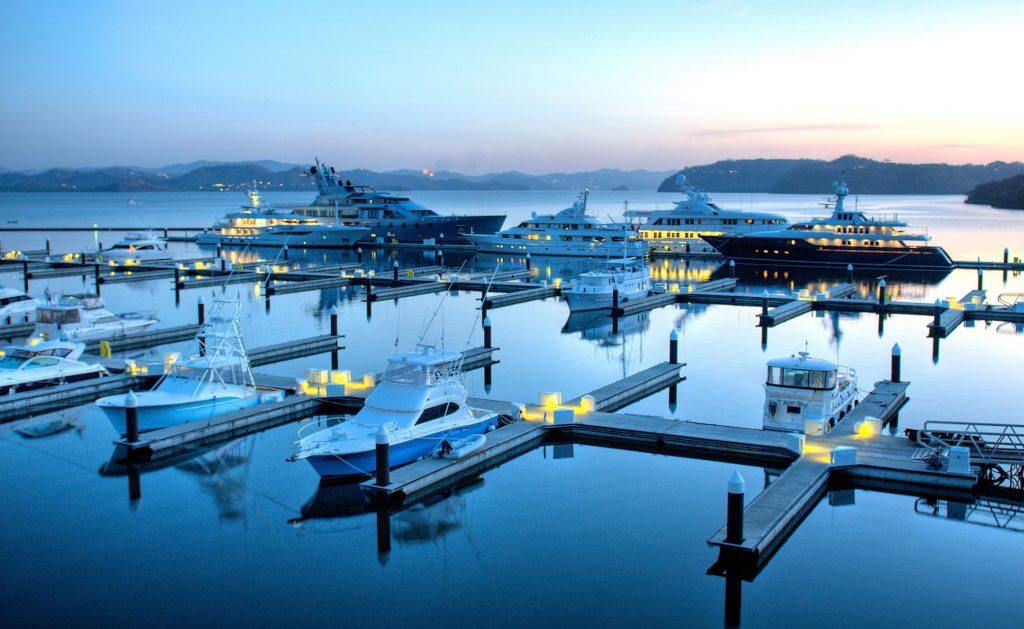 Los Suenos is Costa Rica's first government-approved marina, with 200 wet berths for yachts with LOAs ranging from 30 to 180 feet and 116 dry berths for vessels up to 35 feet long (jet skis or small boats).
Los Sueños Resort and Marina is a 445 ha (1,100-acre) master-planned destination resort with all of the services and facilities of a small city, including residences, a variety of restaurants, and stores inside a commercial area, and an on-site Marriott Hotel.
Los Sueños Marina provides water, electricity, trash removal, security, maintenance facilities, cable TV, as well as a premium fuel station with a 246-liter (65-gallon) per minute capacity that can handle oil changes, extractions, and bulk maintenance of all lubricants, as well as complimentary pump-out services for sanitary tanks.
The dockage includes electricity but, due to a significant rise in the cost of electricity, there is a surcharge on the monthly payment.
Their monthly berth fees start at $35.18 per linear foot for vessels up to 40′, $40.7 per linear foot for yachts up to 60′, and $73 per linear foot for boats longer than 126′. You must pay $5 per linear foot every month if you wish to live onboard.
Annual dry storage prices range from $14 to $20 USD per linear foot/month and include an unlimited number of launches (in and out of the water), water line cleaning, battery charging on-demand, and boat drainage during the rainy season.
Seasonal dry storage costs between $15 and $21 USD per lineal foot per month.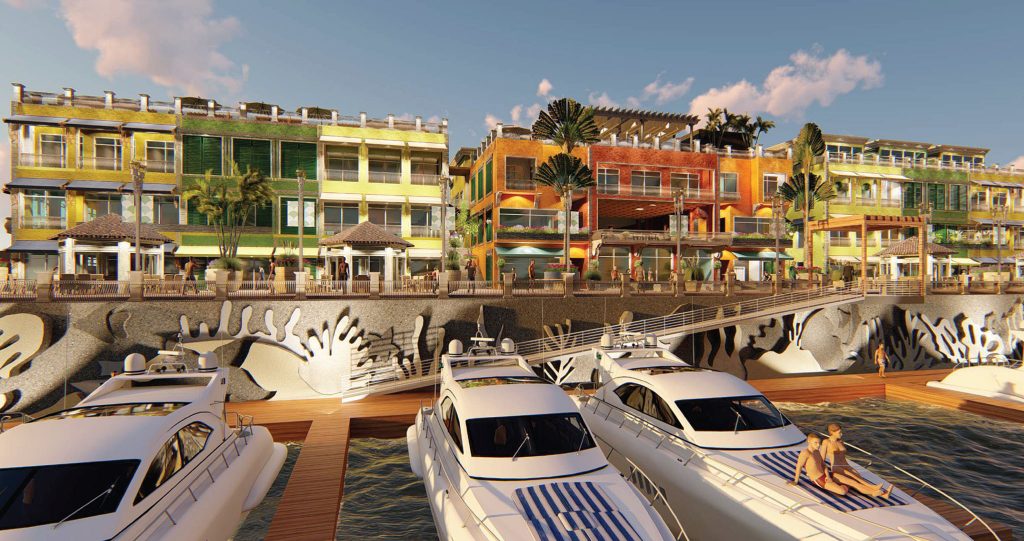 Flamingo Marina, located in a stunning location – one of Costa Rica's most popular places, is a world-class marina within a superb resort and one of the country's newest marinas.
From Paya del Coco to the Nicoya Peninsula, the marina serves the North Pacific and Central Guanacaste.
Marina Flamingo has 184 berths that can accommodate yachts up to 40 meters in length (125 feet). The marina provides boat owners and sailing lovers with luxurious facilities,  and coziness, whether as a home port or a destination.
The harbor has a high-speed fuel dock, comprehensive immigration and customs facilities, and great amenities such as an outdoor pool and bar.
Sanitary pump-outs, power, water, WiFi, a marina lounge, an outdoor club pool and bar, eateries, a ship store, and 24-hour security are all available.
This world-class marina situated in a stunning location is one of the best marinas in Costa Rica.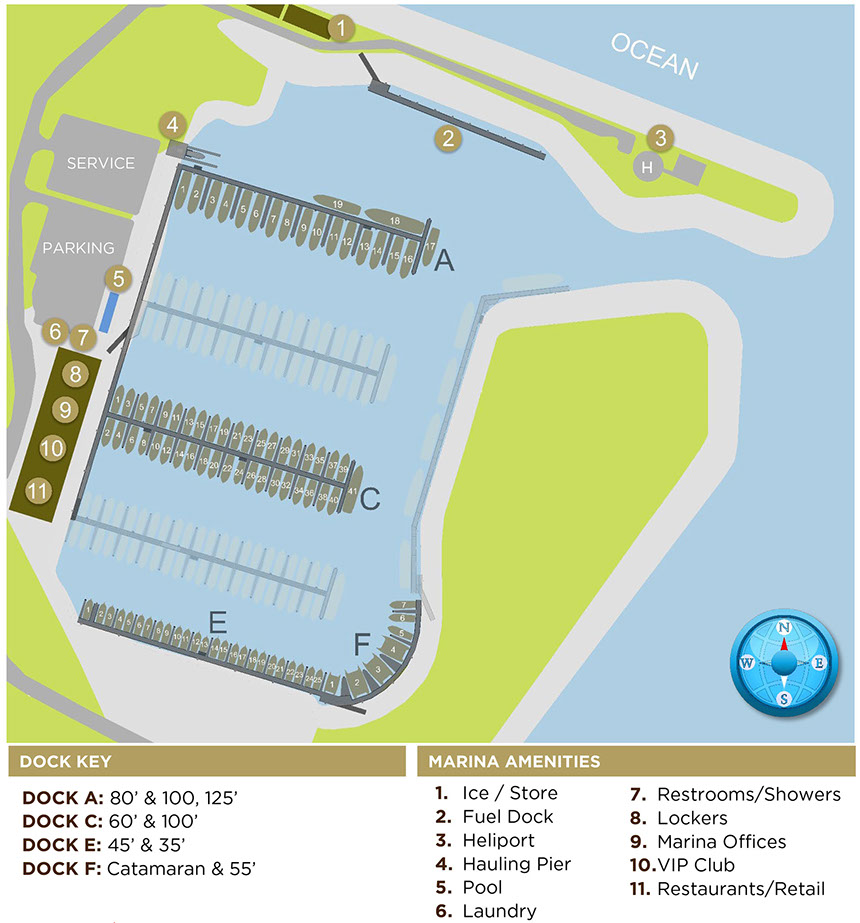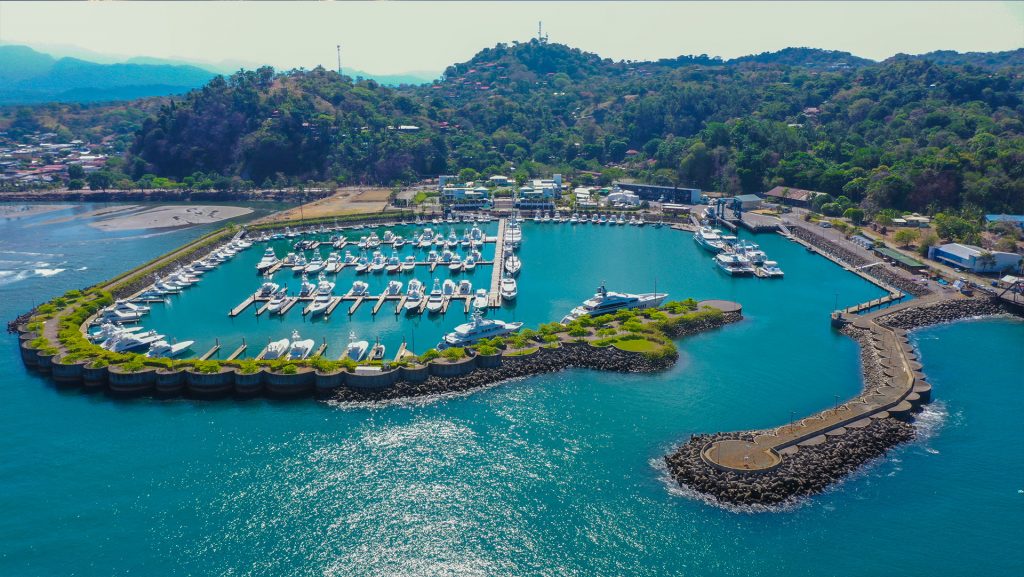 Marina Paz Vela, one of the most picturesque and best marinas in Costa Rica, is surrounded by a forested slope. It is well located, servicing the Central Pacific coast from Manuel Antonio/Quepos south to Golfito.
Marina Pez Vela provides sailors and boat owners with 195 berths on floating docks for yachts up to 60 m (200 ft.) in length and 4 m draft (14 ft.), as well as a custom engineered cofferdam system that has created a quiet basin for the protection of the boats.
The marina's amenities include a fuel station, electricity, pump out, dock boxes, high-speed internet & digital cable for each berth, garbage & recycling, restrooms, 24/7 security, parking areas, concierge services, and emergency services.
The marina also includes a complete dry dock storage rack, which is perfect for smaller yachts or clientele who do not use their boats on a regular basis. The marina currently has 40 dry rack places with a capacity for boats up to 11.5 m (38 feet) long and a boat mover capable of securely moving yachts weighing up to 12.5 t (25,000 pounds) for hauling in and out of the water.
Berth rates begin at $3 per foot/day for yachts up to 40′ and $4 per foot/day for vessels 41′ to 60′. Annual costs start at $26 per foot/month for yachts up to 40′ and $29 per foot/month for vessels 41′ to 60′. The prices do not include the sales tax of 13%.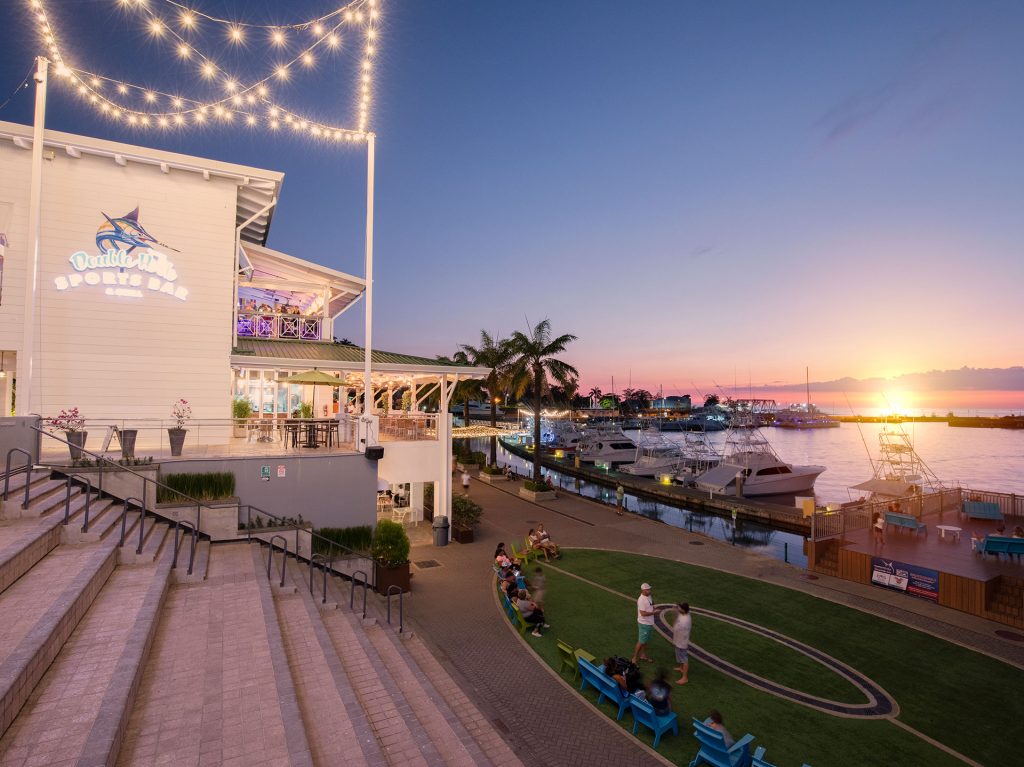 It might be difficult to choose the best marina in Costa Rica. Before picking one of them, there are some aspects to consider, including security, location, amenities, and services. This is why we created this top of the greatest marinas in Costa Rica. We hope you've located a marina that meets your sailing requirements.
Are you looking for the top marinas in Europe? Check out our related articles listed below.