There are several shipyards in Italy, but only a couple of them are located in marina areas, where you can take advantage of excellent services and facilities.
The best shipyards and boatyards in Italy are within a stone's throw from your fingertips!
Also known as Cantiere Porto Cervo, this IGY Marinas-managed boatyard in Porto Cervo provides highly experienced professional services, including hauling yachts up to 35 m LOA.
A 40t marine travelift, a 10t hydraulic crane, and a slipway for yachts up to 160t for hauling and transferring vessels up to 35m LOA are among the facilities.
Their services include refit and repair services, hydraulics and mechanical services, painting, carpentry, fiberglass and composite works.
Marina di Porto Cervo offers excellent amenities and services such as:
Berths up to 120 m long (max. draft: 8 m)
100 megayacht berths
700 berths
Station for fuel
Waste Disposal & Oil Collection
24 Hour Security
Showers
On-site shipchandler / shipyard
Work in storage or maintenance of boats up to 45 meters long
Travel lift up to 40 t.
Hydraulic crane up to 8 tons
3 big covered sheds and yards fitted outside, where the crew will take care of your boats with strong hydraulic cranes, a travel lift on rubber wheels, and a slipway that can carry vessels up to 160 tons.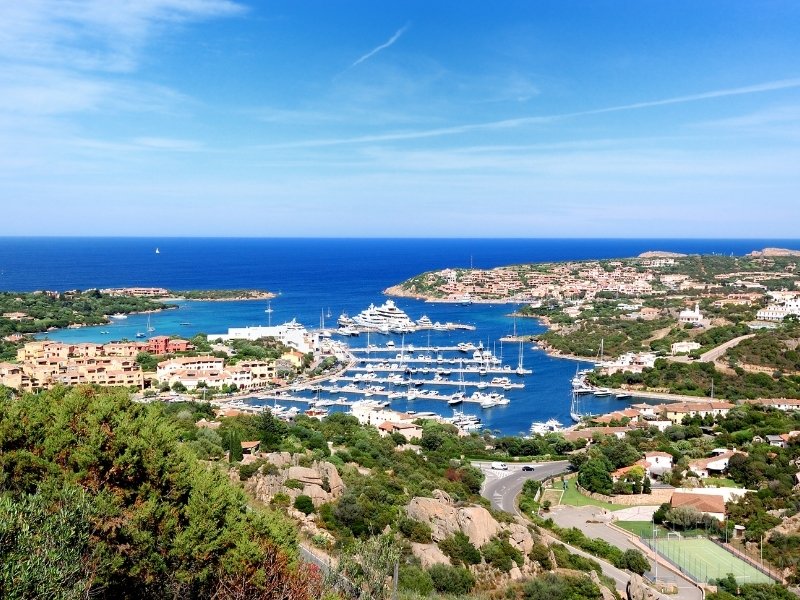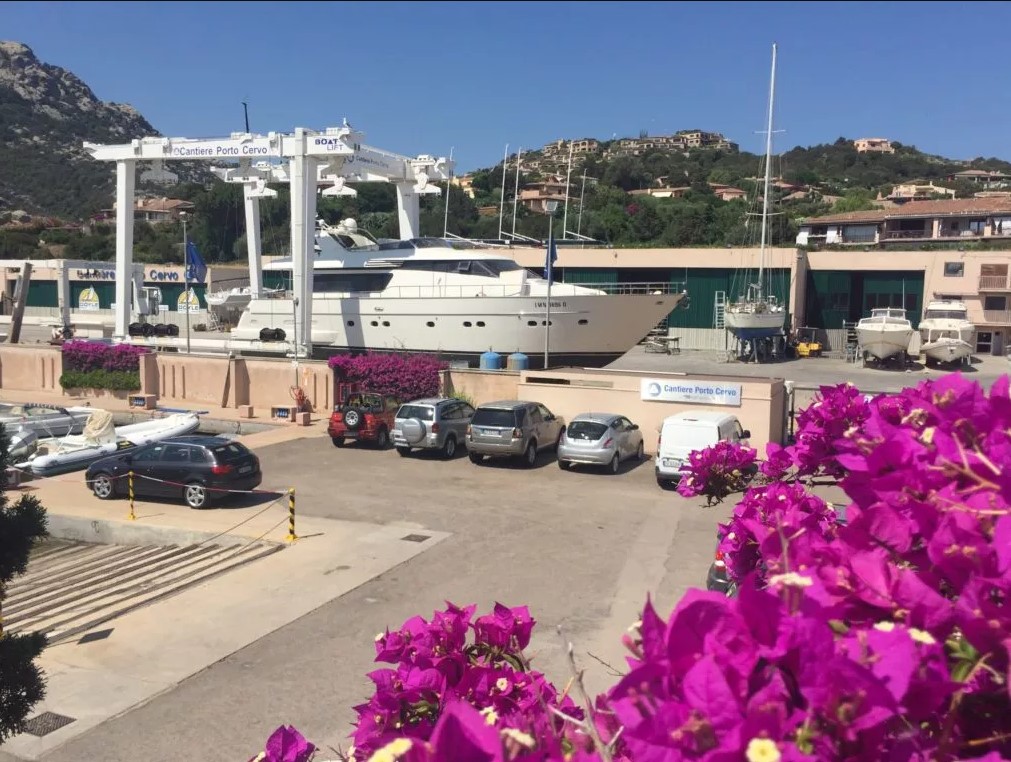 Marina Genova has a boatyard with a crane capable of lifting up to 100 tons for any routine and special maintenance work.
They also include workshops, a dry dock, and an activity area, as well as a well-stocked ships chandlers, brokering and charter agencies, and yacht management.
Able to host yachts up to 140 m LOA
407 berths from which 100 berths are designed for superyachts from 24 m to 140 m long
1300 parking spaces and 284 garages
Mooring support is available 24 hours a day, seven days a week.
Security 24 hours a day, seven days a week, and with video monitoring
Technical staff
Refueling stations over 150 meters of quayside and 5 high-powered pumps for fuel distribution, duty-free wastewater pump out at the dock
Waste water
Over 1000 parking spaces
Up to 320 kw/h of electricity is supplied, with Marechal sockets rated at 1200A.
Boatyard equipped with a crane capable of lifting up to 100 tons
Wi-Fi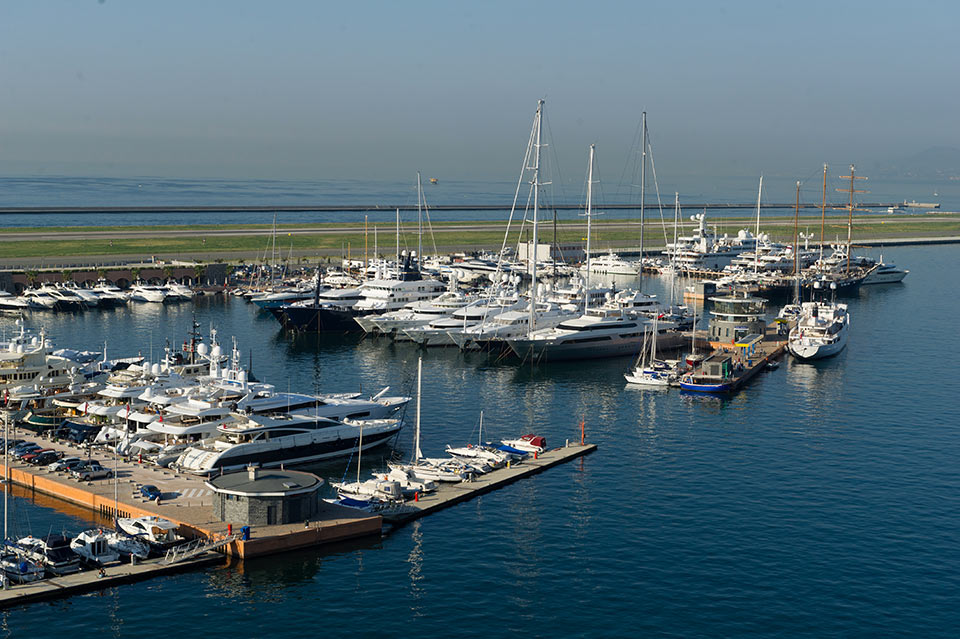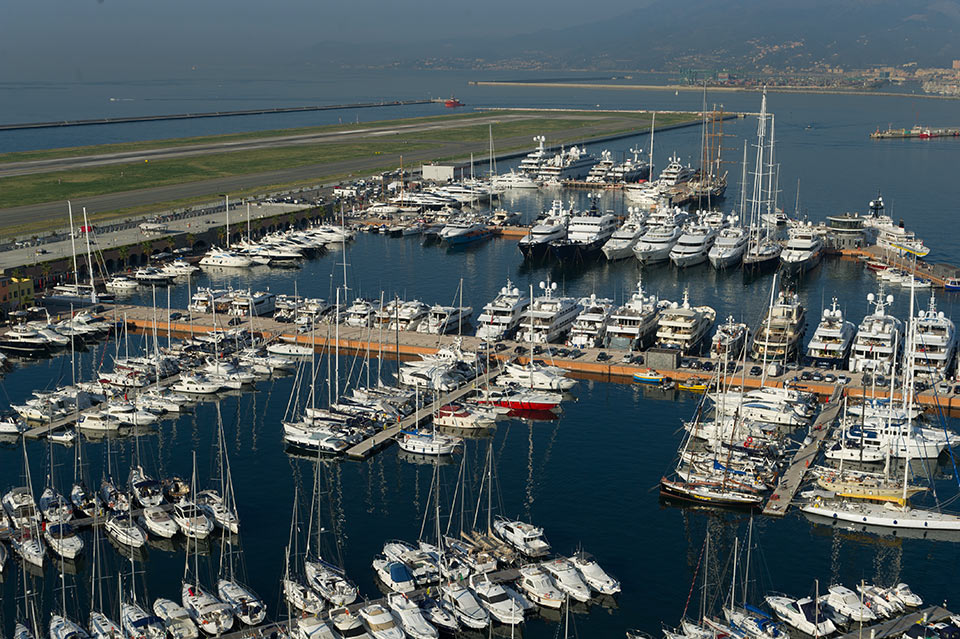 Porto Mirabello, located in the Gulf of La Spezia, serves the needs of the world's largest and most significant superyachts, providing a mix of
excellent services, modern amenities, and some of the most cost-effective long-term berthing alternatives.
The shipyard has repair and servicing capabilities that meet the highest quality and performance standards, as well as a travel lift with a great capacity (160 t. and 700 t. near the port).
Docks with a maximum width of 115 ft.
Dry docks and wet berths
Electrical and water service columns (up to 1000 amperes)
There are 1300 parking lots.
Security and video monitoring are available 24 hours a day, seven days a week.
Two bunkering stations equipped with high-flow pumps capable of providing 30,000 litres per hour
Shipyard for maintenance work, travel lift for hauling and launching yachts up to 160 tons,
Antifouling protection, innovative maintenance for propeller and shaft, ozone interior, paperwork, hull maintenance
Concierge service
11 premium suites with 360-degree views of the city and the Gulf will be built shortly "
A retail mall with over 30 stores
11 bars, wine bars, restaurants, and pubs
A 25-meter swimming pool, gym, basketball and paddle court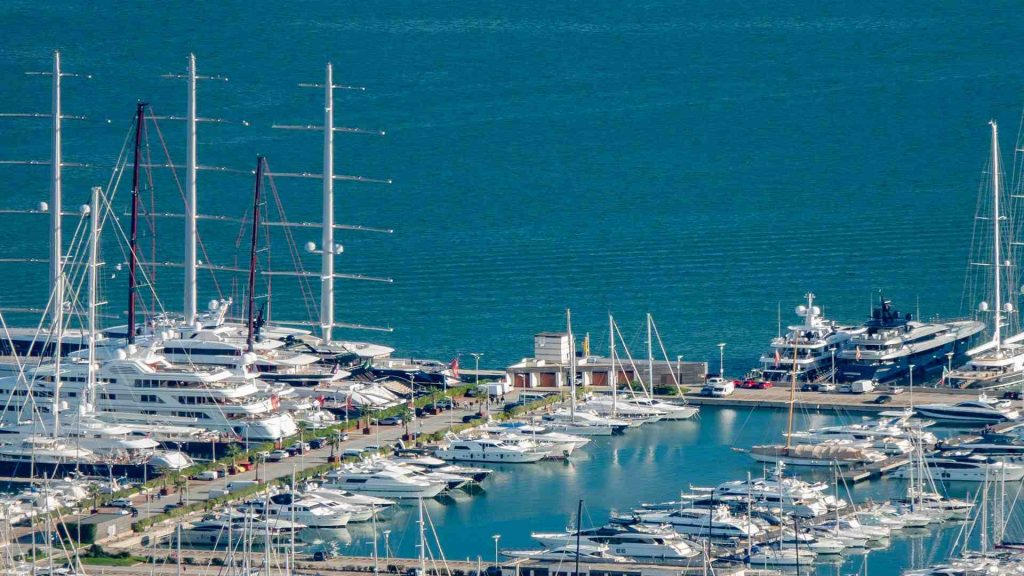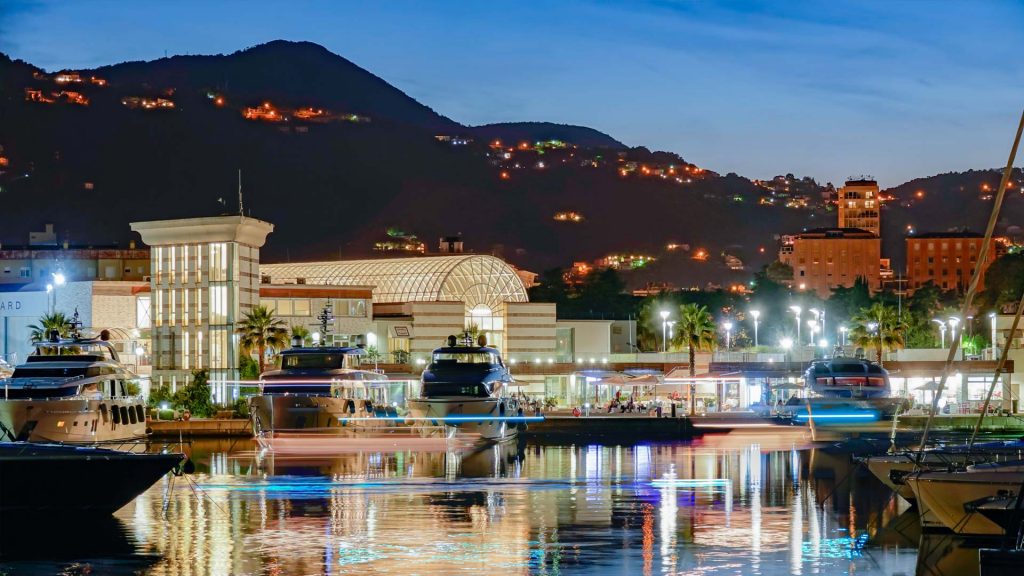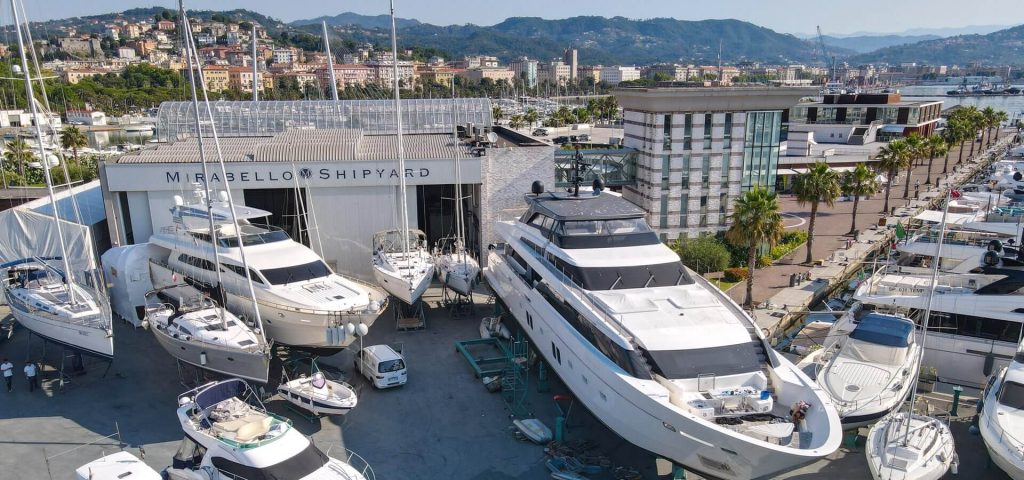 Marina di Scarlino is one of the safest and most sheltered tourist ports in the Mediterranean, located between the astonishing area of the Maremma and the Tuscan Archipelago, a few kilometers from the island of Elba.
Marina di Scarlino Yacht Service is located immediately next to the Marina di Scarlino, Toscana, and handles all technical and mechanical issues.
Established in 2004, the Scarlino Yacht Service shipyard handles any technical or mechanical issues. The shipyard has a 100-ton Travel Lift, a 30-ton crane with a 32-meter jib, a 3-ton fork lift, a 60-ton boat mover, and a scissor lift.
They also provide hauling and launching services for boats up to 7.5 meters width and a maximum draft of 4 m.
During many international sailing competitions, the shipyard has made significant logistical and technical contributions.
11,000 sq. m total area and a covered structure of 1500 sq. m.
580 berths for boats between 10 and 36 m LOA, with a maximum draft of 4 m
Fingers type moorings available
100-ton travel lift
Ideal for vessels up to 32 m long and 7.8 m wide with a maximum draft of 4 m
60-ton boat mover
High-pressure hull washing station with water recovery system
30-ton crane
Fork-Lifts
Racks for storing masts and rigging
Storage containers
The marina also provides great services such as wet, dry and stay packages, refitting, rigging, woodworking, painting, technical consulting, hulls, systems, composite works and yacht cleaning services.