When you are sailing along Spain's coast, you can depart from its most notorious destination, Barcelona, and then head to Costa Dorada and Costa Azahar, followed by the popular Costa Valencia and Costa Blanca. Throughout your journey, you will find top tourist resorts and services, including world-class marinas. If you want a more tranquil destination, we recommend Costa de Almeria, where you can also visit the famous Cabo de Gata Park.
Conversely, if you are looking for fun and excitement, go to Costa Brava, Costa Dorada or Costa del Sol, the predilect places for VIPs.
If you like to combine the beauty of nature with a more traditional type of holiday, Costa del Luz, situated in the South, is a great choice. Here, you can relax on sandy beaches, buy local products from beautiful villages and immerse in the peace of the ambiance.
The two renowned Spanish archipelagos, the Canary Islands (Tenerife, La Palma, Lanzarote, Gran Canaria, Fuerteventura) and the Balearic Islands (Menorca, Mallorca, Ibiza, Formentera) are places of unparalleled beauty where the sun and fun never end. We recommend these locations year-round.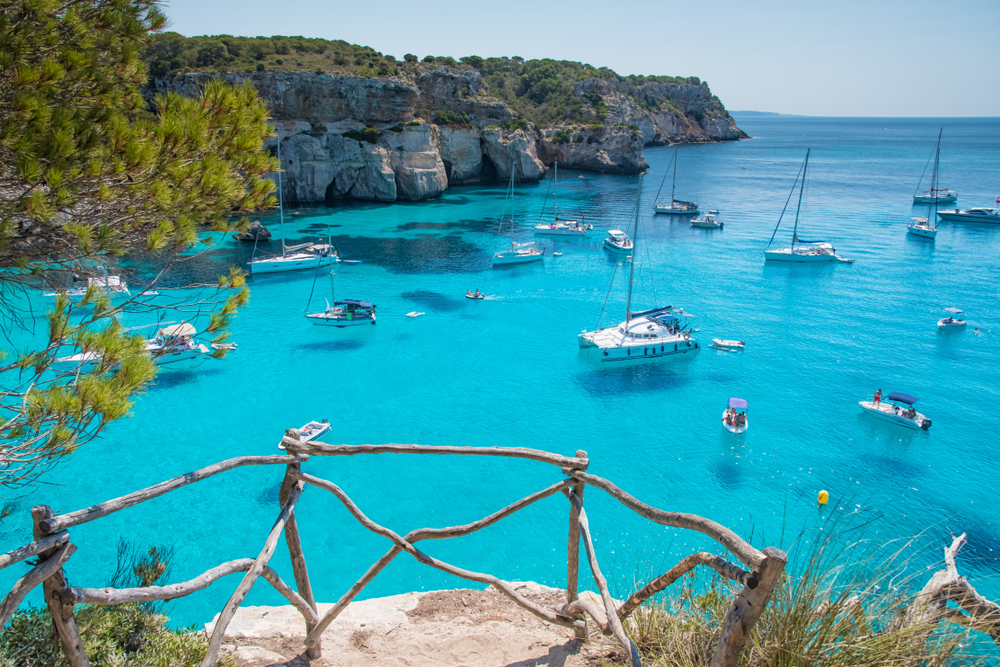 The best marinas in the Balearic Islands can be found in top tourist locations such as Ibiza, Mallorca, Menorca or Formentera.
Being a very popular destination includes the Balearic Islands, with the four biggest Majorca, Menorca, Ibiza and Formentera and the Canary Islands.
These places are renowned for their beauty, premier services, and exciting nightlife. Read on and discover where you should be docking if you are planning a sailing trip next year.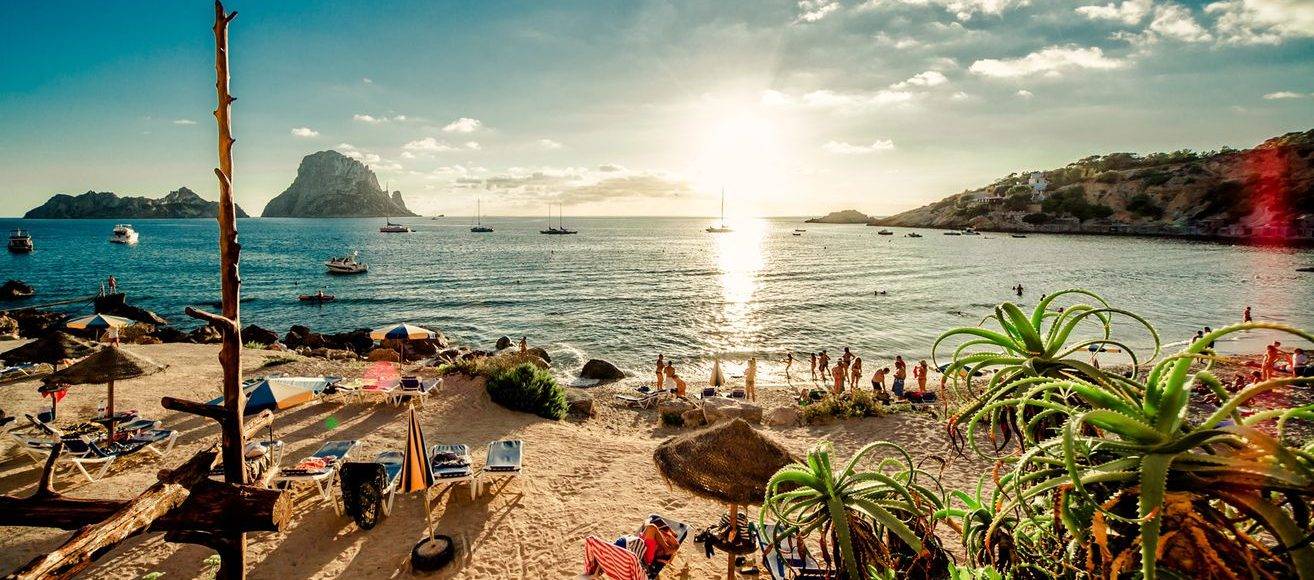 When you say Ibiza, you immediately start thinking about parties and clubs and never-ending fun. You are not far from the truth as this Balearic island's highlight is indeed its nightlife. Whether you come here because you love clubs and partying until dawn or because you simply want to visit the Balearic Islands, you're bound to have a good time. If you want to learn more about what you can visit here, check out this useful sailing guide. Now, if you are wondering where you can book a berth, here's a shortlist of the best marinas in Ibiza you should take into consideration:
Located only 14 km away from the city Ibiza, Marina Santa Eulalia is a perfect choice for those who want to easily commute on the island. Beautiful hidden coves, a vast commercial area where you can buy local products and a comprehensive array of services are the strong points of Marina Santa Eulalia.
Marina Ibiza is divided into two distinct parts: Marina de Sur and Marina del Norte. Here, people gather all year round for nautical events and activities. Marina Ibiza is a modern and well-provided port that can satisfy the highest exigencies. You will have everything you need here, starting from basic services to beautiful restaurants and bars, nearby hotels and a wonderful landscape.
This is one of the most vibrant marinas in Ibiza, with a capacity of 300 berths. Its professional staff and robust package of services have turned Club Nautico Ibiza into one of the most popular choices for sailors. If you dock here, you will find yourself in one of the most popular locations for water sports lovers who can join the marina's nautical club, one of the most popular in the Mediterranean.
The largest of the Balearic Islands, Mallorca, is one of the pearls of the Mediterranean you must see at least once in a lifetime. Mallorca's astonishing natural beauty and charming little towns make it a perfect destination for families, couples or groups of friends. The top beaches in Mallorca are places of unparalleled beauty where you will redefine the concept of relaxation. When it comes to the best Mallorca marinas, we're experts and we even prepared a top 10 marinas from Mallorca. If you want some quick suggestions, here are our picks:
With a total capacity of 744 berths, marina Alcudiamar Puerto Turistico Deportivo is one of the most popular sailing destinations on Mallorca. It is located in the close proximity of Alcudia which makes it one of the best choices for those who also want to do some city touring. Alcudiamar Puerto Turistico Deportivo is a popular place for water sports where you can access various facilities and customized services that will make your holiday stress-free.
If you want to get a taste of the Mediterranean high-life, Real Club Nautico de Palma should be your choice for a marina reservation. This place is extremely elegant and popular and it also prides itself on being the oldest port in the Balearic Islands. It has a vast range of exclusive services such as gym and lounge access and it is a hotspot for celebrities and VIPs.
This is one of the best marinas in Spain for superyachts. For other similar suggestions, we recommend you read our top 3 superyacht marinas in Mallorca. Port Adriano can accommodate 488 vessels of up to 110 m. It is located in the picturesque Palma Bay, a great departure point for multiple Mediterranean destinations. Port Adriano has an excellent service with staff that's available 24/7. In close proximity, you can find designer boutiques, fancy restaurants and you can even take water sports courses.
Mallorca's little sister, Menorca is by no means below its sibling in terms of mooring services. This island is famous for its beauty and tranquility and some of the marinas in we recommend here are:
Marina Mahon lies on the shore of the beautiful town of Mahon, a destination you'll surely want to visit if you sail here. By booking a berth at Marina Mahon, you will be within a very short walking distance from the town's center. The boats that can moor here may have maximum 50 m in length. Marina Mahon has 165 berths and modern facilities including seamanship, security, diving services, car rental.
Marina Deportiva De Menorca is located in Colarsega and it has a total capacity of 230 moorings located on 7 pontons. Marina Deportiva De Menorca lies in a tranquil and picturesque area and its services include, among others, mooring assistance, internet, parking, transport, reception, showers, laundry service etc.
Puerto Addaya is a terrific location if you seek a safe shelter and a beautiful ambiance. Puerto Addaya lies in a natural harbor, in the Northern part of the island, close to the famous park of S'Albufera des Grau. The modern harbor of Puerto Addaya can accommodate up to 150 vessels of maximum 25 m. Their services include maintenance and repairs, laundry service, nautical shop, bar, restaurant, nearby supermarket etc.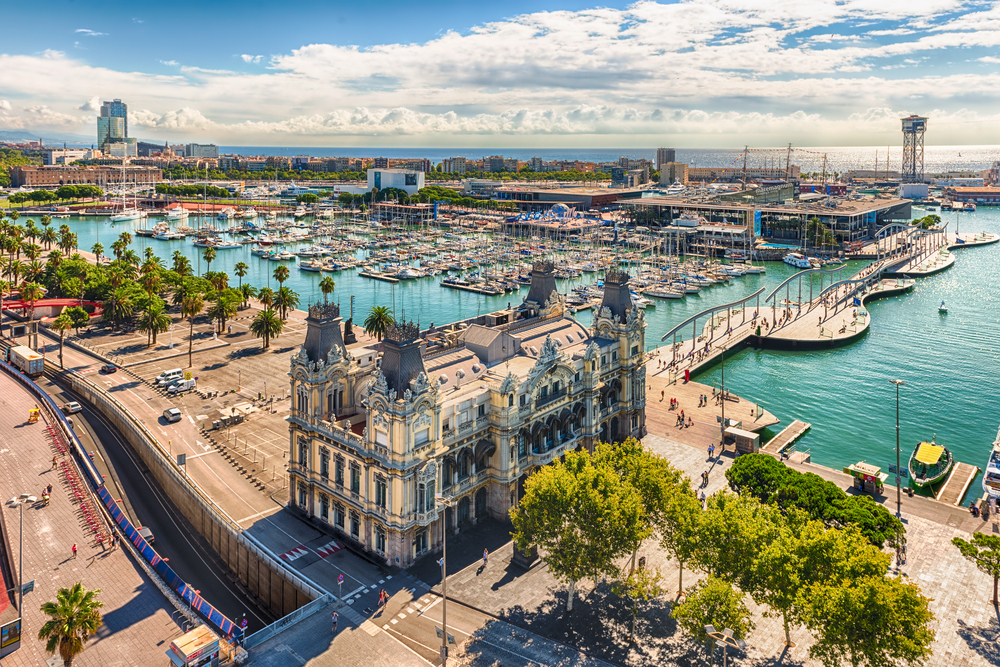 The sunny coast of Catalonia lies opposite Mallorca, and it has some delightful spots for the adventurous boater hoping to make the most out of the Med.
Along 270 miles from the Ebro River delta in the south to the French border near Cap Cerbère, you will find 89 beaches and 24 marinas in Catalonia sharing the highest quality standards in Europe, since they have received a blue flag.
Barcelona needs no further presentations. It is Spain's top tourist attraction and some of the best Marinas in Spain can be found here. Barcelona's best marinas and ports offer different types of services for different exigencies. Whether you're sailing with a small boat or a superyacht, you'll easily find your ideal berth booking option here. Our suggestions are the following:
Marina Port Vel Barcelona or One Ocean Port Vell Marina is not only one of the most popular Marinas in Spain, but also a landmark of Barcelona. It is easy to spot due to the Maremagnum mall which is located on the premisses. Marina Port Vel Barcelona can offer you anything you need. If you book a berth here, you can spend all your vacation inside the marina where you can access the following services: crew lounge, internet, car parking, reception, wellness center, gymnasium, storage units, pilates and yoga classes, recycling facilities, multilingual staff, concierge, business center nautical shop, restaurants and cocktail bar and plenty more.
Real Club Náutico de Barcelona lies in Las Rampas, one of the most popular areas of Barcelona. It can accommodate up to 200 vessels of maximum 40 m. Real Club Náutico de Barcelona is famous for its premier services but also for the numerous regattas and sailing events that take place here. If you decide to opt for a marina reservation at Real Club Náutico de Barcelona, you will receive premier treatment and access to top bars and restaurants, repairs and maintenance, 24h security etc.

The best marinas in Andalucia are hard to select as this region has a wide range of top services. The Costa del Sol has a wealth of yacht marinas and harbours, many with over 1000 berths (including Benalmádena and Puerto Banús)
Puerto Banus lies in the area called Nueva Andalucia, in Marbella, only a few km away from the city center. Puerto Banus was developed as a destination for the jet-set in the '70s. It preserved its aspect and purpose and today you can find luxury yachts lined here, next to 5 stars hotels and expensive restaurants and shops. The beaches in the area are great and there is a vibrant nightlife.
Alcaidesa Marina is located in the province of Cadiz, in the Bay of Gibraltar which makes it a perfect choice for those who want to venture through this access area. This is a well-provided marina where you will find: restaurants, a bar, a shipyard, laundry service, internet access, dressing rooms and vast nearby beaches where you can relax.
Marina Benalmadena is also known as Puerto Deportivo de Benalmádena and it is one of the most popular marinas in Andalucia. It lies in a panoramic surrounding at the heart of Costa del Sol. This marina provides multiple facilities: wifi, rental boats, repairs, fuel station, parking, restaurant, bar etc.
Port of Cabopino or Puerto Deportivo de Cabopino is located within several km from the Costa del Sol town. This is a quiet location where you can enjoy the beauty of the beach and the pine forests. Port of Cabopino provides electricity, showers, internet, fuel, parking, repair, bar, rental boats among others.
Fuengirola Marina is a leisure port, strategically situated at the heart of the promenade of Fuengirola. This is a vibrant area that is lined with bars, cafes, and restaurants. A golf course and other sports facilities are also available in the nearby, as well as a beautiful bioparc and a zoo. Fuengirola Port provides showers, internet, laundry service, parking, fuel, waste collection, repairs, nautical sports services, wintering.
The Port of Malaga is one of the most renowned harbors in the area and also one of the oldest in Spain. It is also a fishing port and an international seaport. The best beaches in the city can easily be accessed from here. Port of Malaga is a sheltered natural harbor. It has 10 quays and it is currently under development so that new facilities can be added.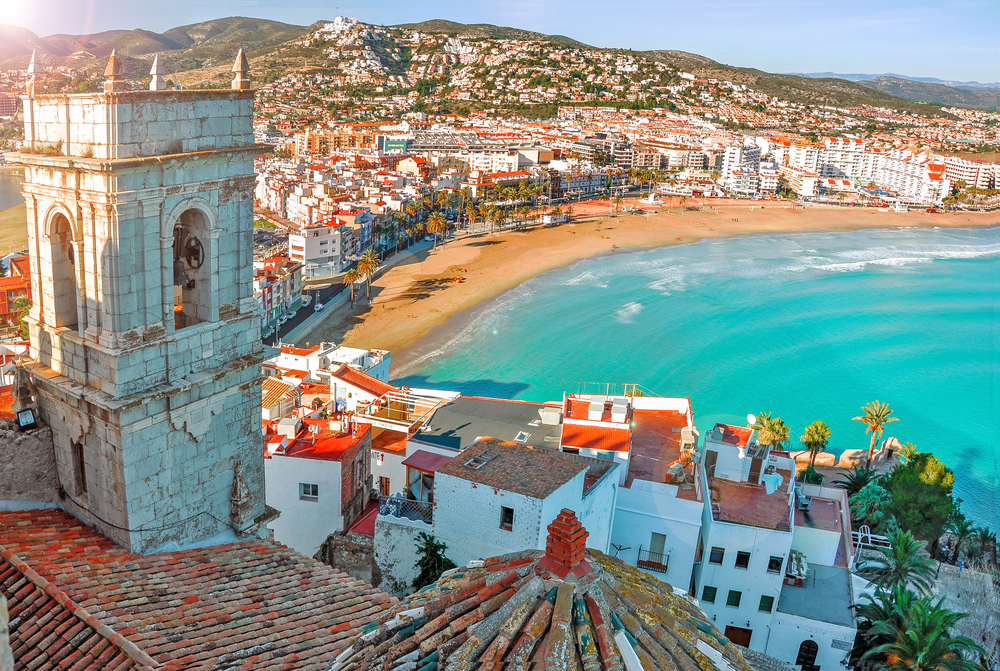 Valencia is not only one of the major cultural and economic centers in Spain, but also one of its biggest tourist attractions. The Coast of Valencia has some of the best nautical services in the country. There are marinas for all pockets and exigencies in Valencia.
If you want to know more about the best marinas in Valencia, discover our top suggestions here.
Spain is a fabulous sailing destination and if you have reached the end of this article now you also know where you should book a berth here. We can help you get a reservation at one of the best marinas in Spain. The sooner you choose your Spanish destination, the better, because in some popular marinas, berth bookings should be made prior to your arrival. Drop us a line and we'll contact you for further details.
Marina reservations in Spain, France, Italy?
We are here to help you make a marina berth reservation in the Med (Spain, France, Italy, Croatia, Montenegro).
Click on the button below, select "I want to send a booking request" and complete the required fields. Once we receive your request, we will process it as soon as possible.