It was a real pleasure to interview Mr. Raimon Rock Roig, the manager of the Club Nàutic l'Escala, who had the kindness to unfold for our readers some of the things that are not very well known regarding the history, tradition, services and everything that this charming marina has to offer to its visitors.
1. Club Nàutic l'Escala is a club with a huge tradition in Spain. Please tell us more about how your harbor has developed during these 40 years of activity and about its achievements.
The story of the Club Nàutic l'Escala begins in 1968 with the effort of a group of friends from l'Escala and other places of Catalonia and Europe, to build an association representing its collective will to promote the marine sports of sailing, fishing and yachting. From its beginning until today, we have grown to reach 622 partners, and have become a sports club of reference in Costa Brava, thanks to its geographical location and its initiatives in organizing sporting and fun activities.
2. What improvements have been made in recent years in order to offer a better service to your customers?
At the level of facilities, there has been a transformation of the port area expanding the number of moorings and modernizing their facilities and the new constructions, expanding and complementing the services available in the Club for both partners and users as to their boats. In addition, it has been implemented the quality and environmental management system according to ISO standards 9001 i 14001 converting the Club in a sustainable priority entity in all its fields.
3. Please tell us about the countries from where your visitors came in 2015 and about the duration of their stay in your marina. Could you tell us more about their different habits during their stay in your marina?
The Club has 957 moorings for boats up to 22m length and has a great capacity to accommodate passers-by, seasonal or annual clients, most of them coming from Spain, France, Belgium, Germany and England. In addition, we offer a wide range of sports and recreational activities such as the guided routes, the summer campus, fleet subscriptions, sailing courses, fishing contests, sailing or motor boats rental and diving courses with the Club Orca Diving. It should be emphasized that during 2015 a total of 3,500 people took part in these activities, there were about 60 sporting events and 495 boats were registered in the ordinary sailing regattas organized by the Club.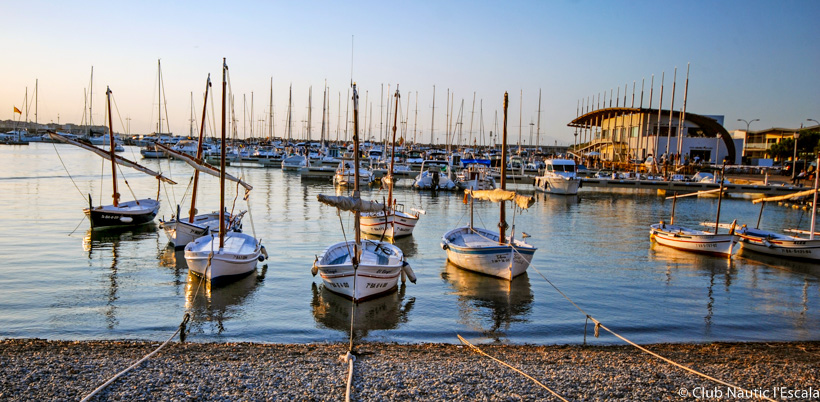 Source: Courtesy of Club Nàutic l'Escala
4. Please tell us more about the regattas that you are going to organize during 2016, as well as about your tradition in such events.
Of the events that are organized we highlight: the Partner's Diadra, cruising regattas as XV Interclubs Empordà and the XII Escalagde Trophy – Veles d'Empúries, sailing regattas as the VI Costa Brava Sailing Meeting- V Open L'Escala of Accessible Sailing, XVI Atena Regatta and European Championships in the Olympic Class Star, Olympic youth class, and the world championship of the Absolute European class. Regarding our sailors we highlight: taking part in the World Championship 2007, Sailing World Championship 2012, we had one participant in the BWR 2010 and two participants in the BWR 2014. In addition, the Club Nàutic l'Escala collaborates with the Association of Friends of Latin Sailing of L'Escala in order to revive the practice of traditional sailing in L'Escala, from which we highlight the Annual Meeting of Latin Sailing that celebrates the XXI edition this year.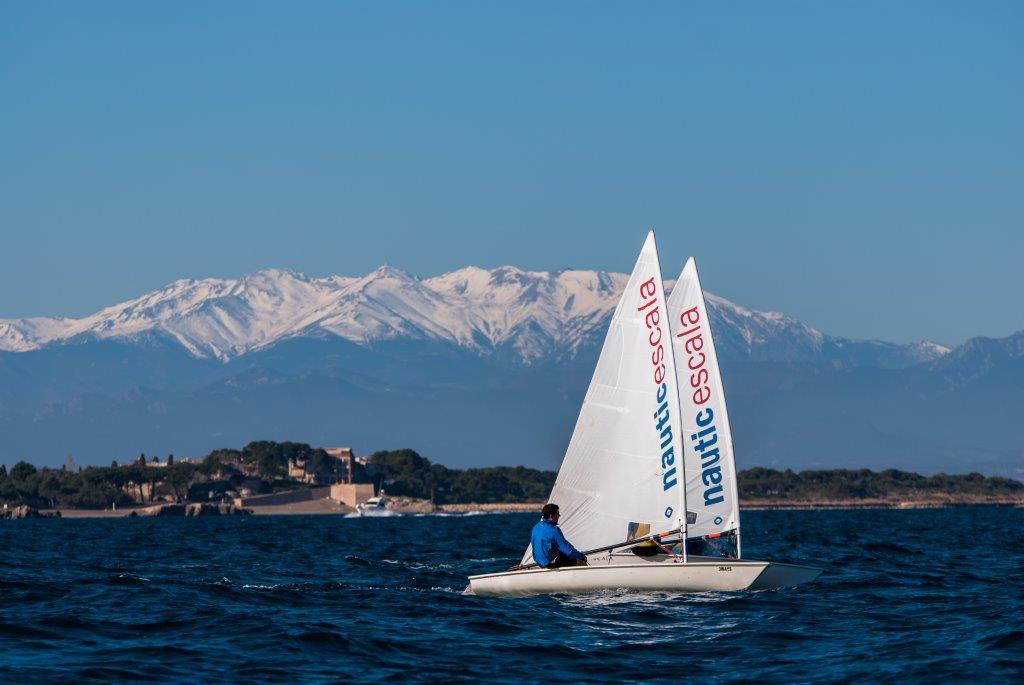 Source: Courtesy of Club Nàutic l'Escala
5. What is it that makes your marina unique?
Attracted by the geographical environment of the central Costa Brava, our partners and clients enjoy the privilege of being located in one of the most beautiful bays in the world, specifically in the town of L'Escala, an old fishermen village of great natural, gastronomic and cultural wealth, with the main claim of the Greco-Roman Ruins of Empúries and the tasting of its famous anchovies. Come and enjoy L'Escala, come and enjoy the Club!
Interviewed:
Raimon Rock Roig is manager of the Club Nàutic l'Escala since 1999 and Vice President of the Catalan Association of Marinas and Ports from 2010 until now, licensee in Business Administration and Management, had been part of national teams and pre-Olympic sailing with the class of Europe and 470 respectively between 1996 -1999.