A well known explorer finally saw his wish come true at the end of last month. Mr. Marc Pointud, the president of the National Society for Heritage, Lighthouses and Beacons, decided to spend 2 months alone in a "haunted" lighthouse of Tevennec, which sits on an isolated island off the coast of France. All is part of the project called "Light on Tevennec",  and has the purpose to raise funds for its renovation and to create an artist residency.
"It's been years that I wanted to do that, to live as a hermit, come face off, alone against the elements.", explained Mr. Pointud.
Marc Pointud postponed the adventure several months due to winter conditions. The French arrived by helicopter at the lighthouse. The explorer is the first inhabitant of the lighthouse in 100 years. The legend says that the first keeper, Henri Guezennec, got insane because of the solitary habitat. The lighthouse is said to have claimed the lives of previous keepers.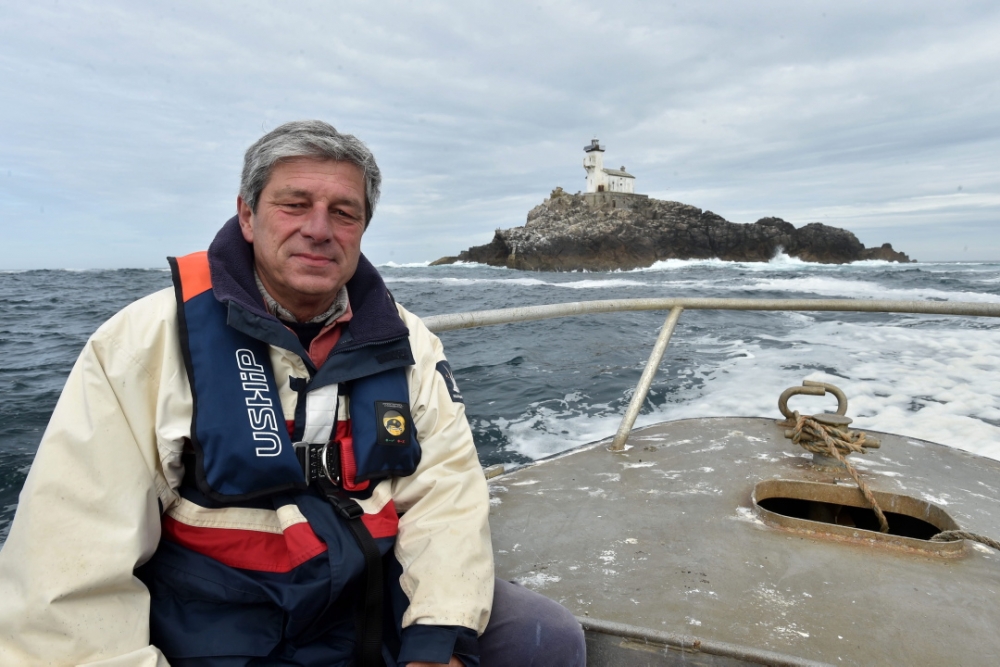 Mr. Pointud brought on the island a bed, a chair, a table, food, two books, a gas heater, a solar panel, etc. The french explorer also has a laptop and is in contact all the time with the media and the association. Every day, the explorer provides video information about his journey at the Lighthouse. In the first episode he presented the lighthouse for the viewers and also marked the 141st anniversary of the location on episode twelve.
Before the lighthouse, Tevennec was the house of Ankou, the personification of death in Breton legends. A lot of sailors died when navigating in the Raz de Sein and this is how the small island earned its reputation. The lighthouse was first lit in 1875.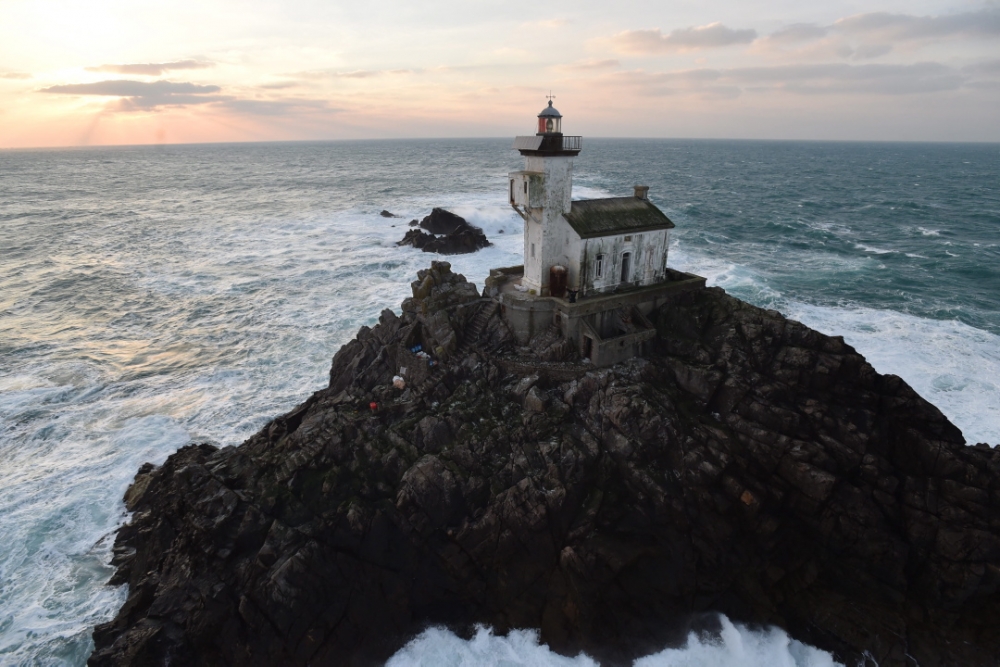 Mr. Pointud hopes that donations will lead his mission to an end. He wishes to raise awareness for the abandoned landmark and has faith that the lighthouse will become a permanent residence.