What to pack for a sailing holiday
Anyone who enjoys sailing knows that this great pleasure always comes with responsibility. While driving, you can always improvise and make a stop to buy something you've forgotten. But sailing trips are utterly different and they require thorough preparation. Before you go out there, you must make sure you have everything you need with you. Here are some of the most important things you should consider packing for your sailing holiday.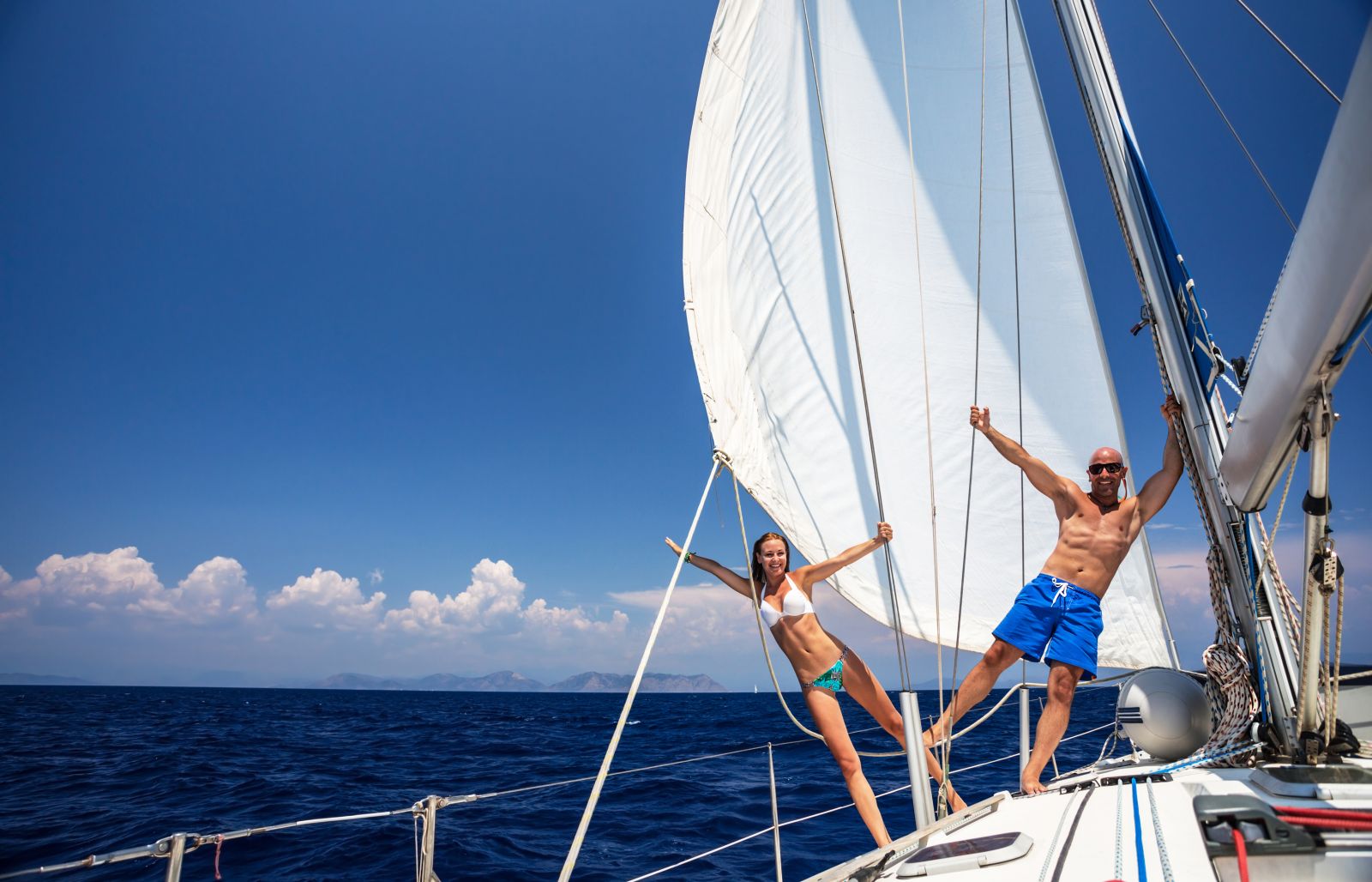 1. Clothing
When you plan a sailing trip it's all about the sun and the sea so don't be too pretentious when it comes to your wardrobe. Pack some comfortable light colored clothing items for the day and an extra pair of jeans and sweater in case it gets cold at night. By the way, a blanket is always welcomed in this case, so leave some room for it in your luggage.
Comfortable shoes and at least a pair of slippers are a must, while anything with heels is really unnecessary. Also, remember to have more than one bathing suit because you might need to change it every now and then.
2. Cosmetics
• sunscreen: needless to remind you how important it is to protect your skin, especially if you stay out in the sun for long hours. Always have more than one sunscreen tube in your bag, you'll probably need it, especially if you travel with your family.
• shampoo conditioner: after a few days on the sea, every day will be a bad hair day so make sure you pack these 2 items
• soap and shower gel: a must have on any trip
• nourishing cream or natural oil: to keep your skin hydrated after long hours of sun exposure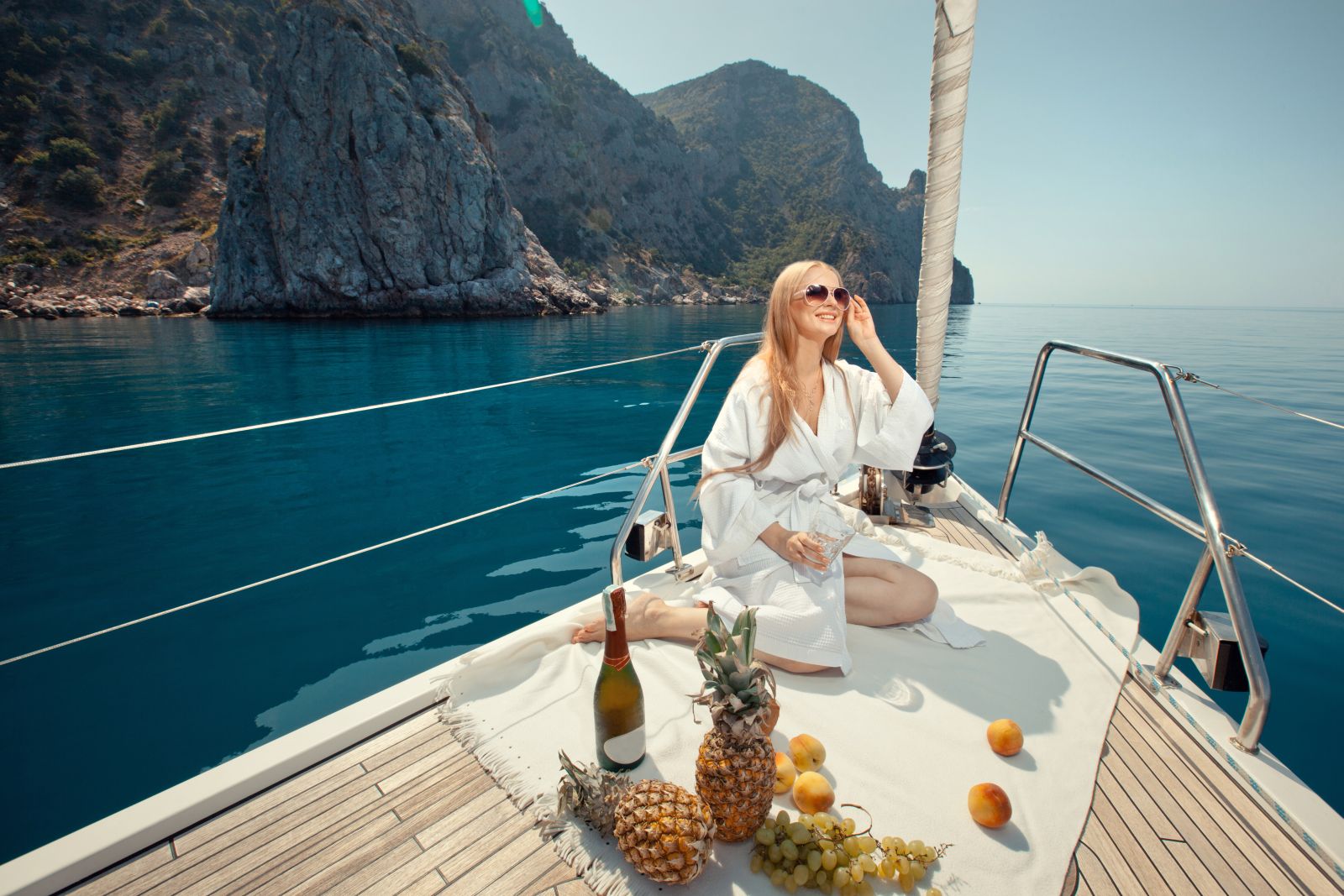 3. Pharmaceuticals
• sea sickness pills: always good to have them even if you don't usually face any problems.
• painkillers: you never know when a toothache or a headache strikes
• anti-inflammatory pills – the same as above
• insect repellent – insect bites can be quite unpleasant and you are likely to get one if you spend all your day outdoors
• any other type of medication your doctor prescribed as a treatment: don't forget to pack it if you know you are required to take it
Safety equipment & sailing gear
Safety is a top priority while you are traveling and if you go sailing, it's your responsibility to ensure the necessary gear for you and your crew. So, don't forget to check if these items are safely stored on your boat:
• lifejackets
• a personal floating device
• fire extinguisher
• visual distress signals
• waterproof torch
• marine radio
• compass
• oars/paddles
• anchor

4. Gadgets
If you're a high-tech fan, I'm sure it's hard to leave anything behind when you go on a trip. However, don't forget that you are out there to unwind and spend some quality time with your beloved ones, not to check out the latest news or, even worse, read your email. Our recommendation for a relaxing trip is to refrain from packing your laptop. You'll have your mobile phone to keep in touch with the people back home or check any necessary updates like the weather forecast. Still, if you can't bear the thought of not being connected, try to bring on board smaller gadgets like tablets.
A must-have gadget you shouldn't forget is a portable charger that will allow you to recharge your mobile or and other devices at any time.
You'll probably want to bring your camera, so pack some extra batteries as well, you might need them.
An iPod is a great idea to bring your favorite music with you as you sail and for those who enjoy reading, it's easier to have an e-book aboard than to carry several books.
Last but not least, make sure you have some waterproof cases for your gadgets to make sure they are safely stored.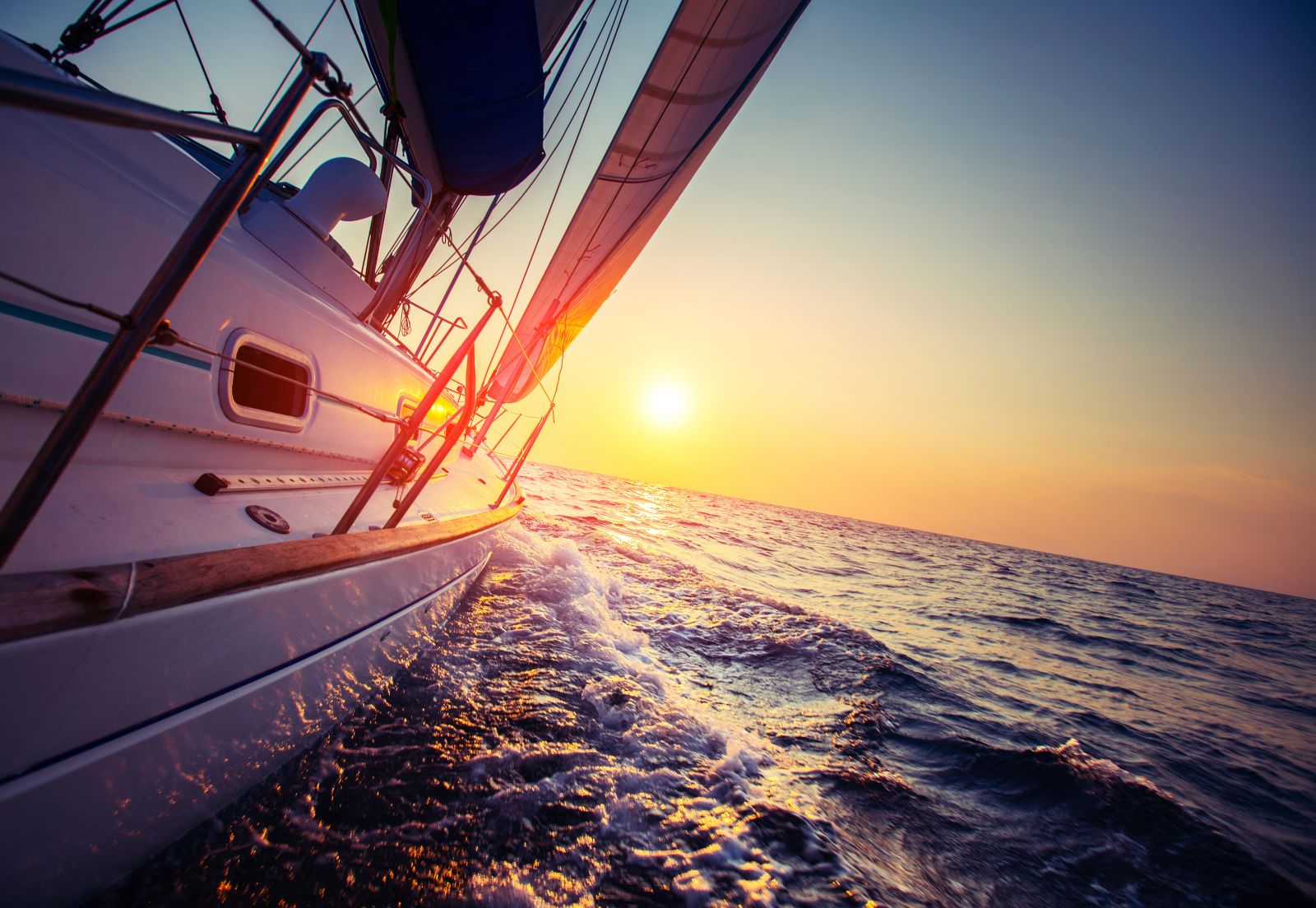 We hope you enjoyed this post and we wish you a safe and pleasant sailing trip. If you want to find out more about traveling tips, feel free to check out the rest of our articles.